Through August
The Art of Walking
Saturdays and Sundays at Artpark
artpark.net, 754-4375
Artpark has an edge in the era of COVID. It's a state park, with a river, gorge, and abundant trees. It's ideally positioned to use its natural surroundings to create safe cultural entertainment options in the middle of a pandemic, and it is doing so.
Executive director Sonia Kozlova Clark puts it this way: "While large-scale concerts will not be possible this summer, Artpark offers its natural beauty and inspiration to artists and visitors. Looking at this new emerging season, I see an Artpark that serves its community through the healing and uniting power of the arts and nature."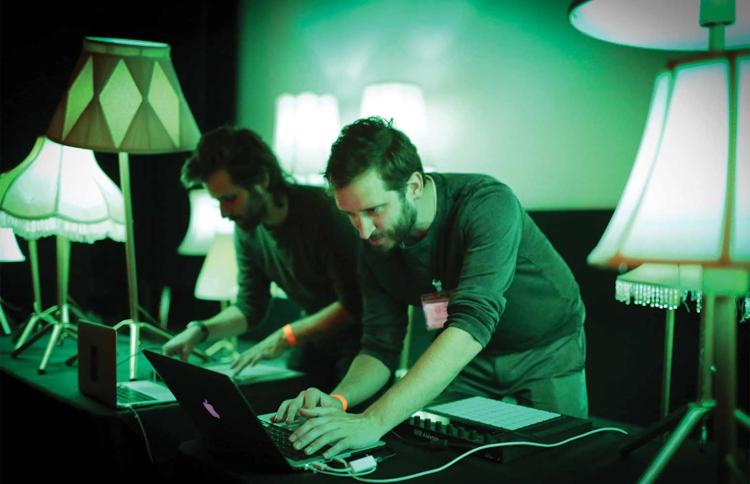 One of the most innovative programs to  utilize the parks's scenic splendor, The Art of Walking, is available this month. In this new approach to a traditional walking tour, participants explore Artpark while listening to guides, music, and the ambient sounds of the park through their headphones. They will be led by performance artists who'll provide a different sort of entertainment. Think of it as a moving meditation. All social distancing requirements will be strictly followed, all equipment is sanitized after each use, and masks must be worn.
The Art of Walking is created by an international collaboration of New York-based theater and visual artist Carin Jean White and Catalan artists Itsaso Iribarren and Germán de la Riva. 
Director/artist Carin Jean White has made a career of bridging the gaps between visual art and theater; her productions have often included installations she created and she regularly exhibits her paintings.
Iribarren and  de la Riva are also multidisciplinary artists, who use scenic and audio-visual means to create works that have addressed such themes as labor and family relations (Just for the money, 2015), the history of dance (TRIO C, 2011) and the body/systems of tracking movement.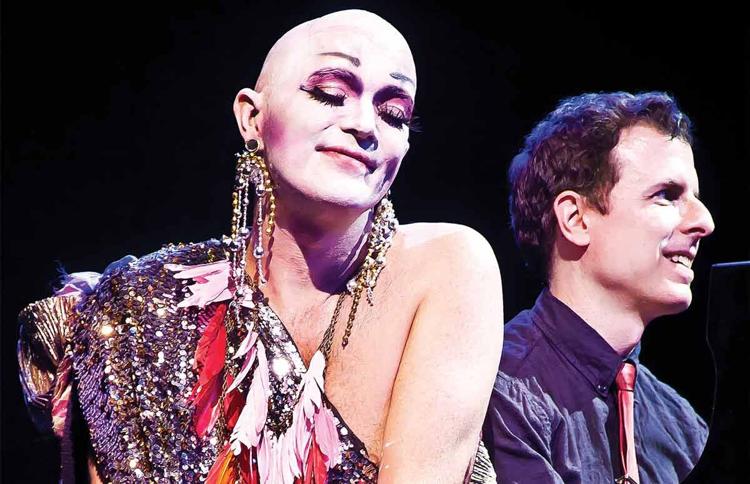 There is much more in the works, including three major installations that are being completed this summer: a new parking lot mural by Rob Lynch and Matt Sagurney (The Solo Roths), a Native American Peace Garden implemented by Tuscarora artists and gardeners, and a Mary E. Garden that includes an installation by artist William Close, called Bell Tower. Some of this will be viewable in August, which is also when the Strawberry Moon Festival (August 1), Fairy House Festival (August 15) and Music in the Woods series take place. Music in the Woods includes a performance by Alarm Will Sound, a twenty-member touring ensemble led by artistic director Alan Pierson, which is presenting John Luther Adams' Ten Thousand Birds. The Pulitzer-and Grammy-winning artist's piece is based on the songs of birds that are native to or migrate through the area in which the piece is performed.
Appealing interactive options like these ease the pain of missing the large Tuesday and Wednesday concerts, and, let's face it, a musical walk along the gorge with performance artists is safer and maybe a little more interesting than sitting in lawn chairs listening to a classic rock band down to one original member.
Expect safety protocols to be in place at Artpark and all arts venues that reopen for business this summer. Always bring your mask and don't be surprised when asked to distance. Artpark's restrooms are available.
Art of Walking tours will be held on Saturdays at 4:30 p.m. and 6:30 p.m.; and on Sundays at 4 p.m. Tickets are $25 and pre-registration is strongly encouraged. An option to purchase a picnic basket meal is available upon pre-registration at artpark.net. Additional private tours can be arranged for groups of seven. If interested, email artofwalking@artpark.net or call 754-4375.