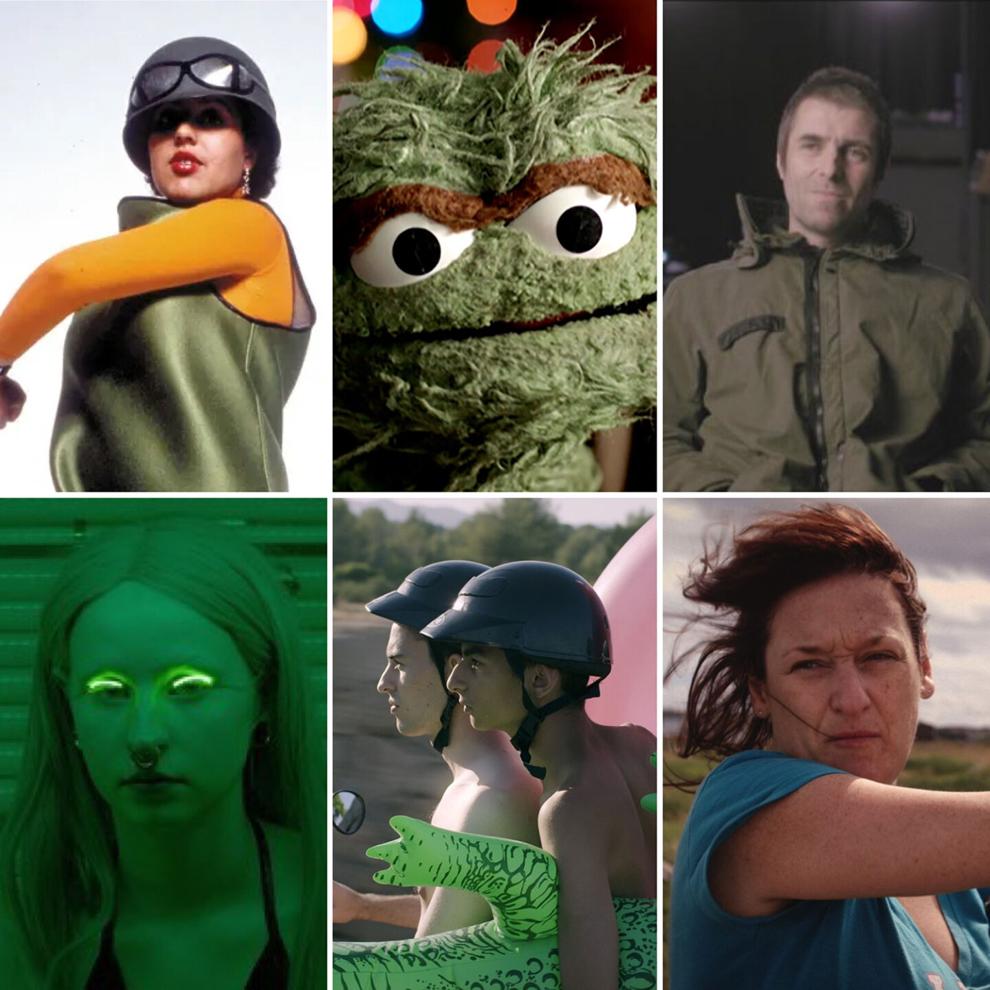 I have had the opportunity to cover Toronto's Hot Docs documentary film festival for Spree on several occasions over the years, mostly with previews for the magazine's "Coming Attractions" column. However, the move to a virtual format in 2021 provided me with the chance to see more of Hot Docs than ever before. 
The fest ran from April 29 to May 9 and featured its usual diverse lineup. I caught ten films, including several very, very good ones. Here's my rundown. 
Poly Styrene: I Am a Cliché: A-
From my review for The Film Stage: "The subject of this long-in-the-works documentary, which makes its Canadian premiere at Hot Docs 2021, passed away from cancer in 2011, but her stature has risen dramatically in the years since. 'Oh Bondage Up Yours!' consistently shows up on essential punk playlists, and the rise of new teenage stars like Billie Eilish has caused many to look back at this late teen icon's life and work. The film breaks Poly's story from the shackles of her punk contemporaries. It is an essential music documentary, one crafted with warmth and wit by co-directors Celeste Bell—Styrene's daughter—and Paul Sng." 
Dropstones: B+
Caitlin Durlak's Dropstones was perhaps the simplest but certainly the most moving film I saw at Hot Docs. The story of a mother who returns to her hometown with her two sons, the film is a beautiful study of resiliency in the face of extreme obstacles. It packs a tremendous punch into just 57 minutes.
Rockfield: The Studio on the Farm: B+
While it breaks no new stylistic ground, this look at the pioneering "residential" recording studio located deep in the Welsh countryside is tremendously entertaining. The tales of Black Sabbath, the Stones Roses, and Oasis are charmingly crazy, and among the interviewees, Ozzy Osbourne and Liam Gallagher steal the show.
Street Gang: How We Got to Sesame Street: B+
Now streaming on PBS, this is an essential history of how Sesame Street became a cultural force. It also nicely explains why Sesame was so groundbreaking — and was no sure thing. Real chances were taken, and the impact is still felt.  
Four Seasons In a Day: B
Can a documentary about the 15-minute ferry ride between north and south Ireland be fascinating? Yes, it can, especially in the age of Brexit. This slice-of-life doc is a charmer. 
Generation Utoya: B
American viewers might not remember the exact details of the 2011 terror attacks at a Norwegian summer camp, but Generation Utoya brings that period of time and the tales of bravery that followd to vivid life. It is a somber but ultimately inspiring film. 
Dark Blossom: B
A bit funny, a bit sad, but always involving, Dark Blossom is an insightful look at the Goth subculture of Denmark. Its offbeat cast of characters is memorable, even if the film starts to drag a bit near the end.
Ostrov — Lost Island: B-
Ostrov took home the Best International Feature Documentary Award at Hot Docs, and it is not hard to see why. I found this story of everyday life in a fishing island in the Caspian Sea to be compelling, though not as strong as the Hot Docs jury did, apparently. 
Dead Man's Switch: A Crypto Mystery: C+
Admittedly, I know little about cryptocurrency, and I learned a lot by watching Dead Man's Switch. The problem is that the mystery at its center — the supposed death of crypto kingpin Geraljhbd Cotten — is not very interesting. There is also no real sense of closure. 
Magaluf Ghost Town: C-
On paper, a documentary about a wild tourist resort in Spain sounds enticing. In reality, Magaluf is a bit of a drag — too long, too rambling, never very engaging. However, it did teach me about the utterly insane pastime of "balconing."