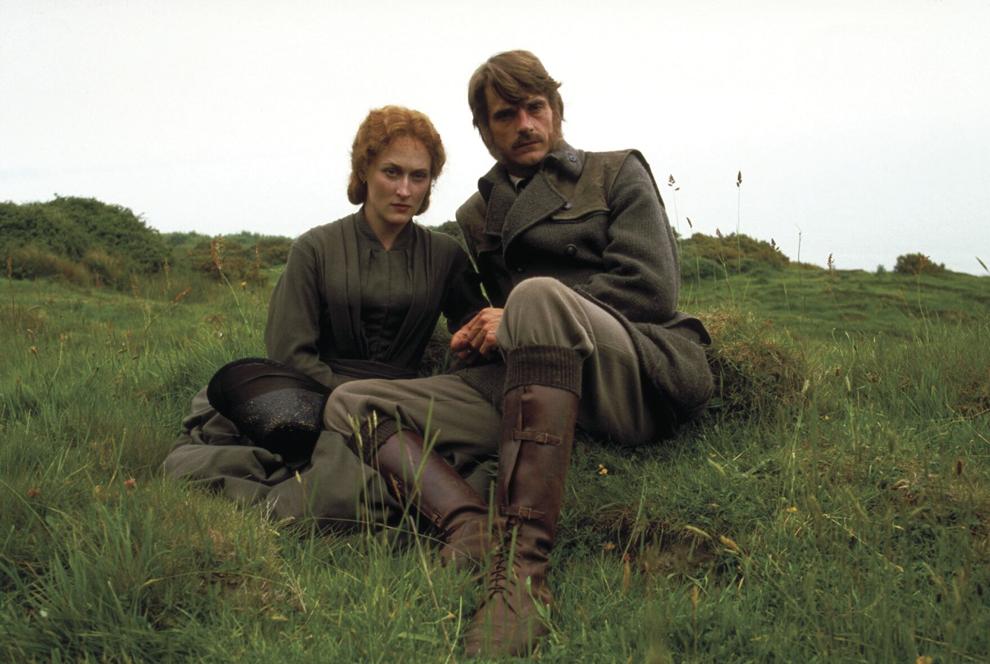 As we go to press, movie theaters still aren't open to the public and streaming options—including new releases—are plentiful. And while some film series chose to go dark rather than switch gears, the beloved, long-running Buffalo Film Seminars (csac.buffalo.edu/bfs.html) carried on. Instead of a packed screening room at the Amherst Dipson, the Tuesday evening series hosted by UB professors Bruce Jackson and Diane Christian can be enjoyed from home. 
As Christian explains to UB's Charles Anzalone in a December 2020 story, "The series has morphed." Adds Jackson, "It's now us making a video of our intro, posting it to Vimeo, sending out a note Saturday with a link, the handout as a PDF, then Tuesday open Zoom discussions."
Nearly all of the fourteen films are available on either Amazon Prime or the Criterion Channel; check the reliable website justwatch.com for specific streaming availability for each entry. In addition, according to Jackson, all of this spring's films except for 1972's The Ruling Class are available through UB's Kanopy and Swank streaming platforms. If you have not looked into the Criterion Channel yet, it's worth checking out at $10.99 per month (or $99.99 for the year). Newbies can sample via a fourteen-day free trial. (Check out the full list of selections at criterionchannel.com.)
The spring BFS season began in February with some legit classics: Buster Keaton's The General, William Wellman's The Public Enemy, Orson Welles' The Magnificent Ambersons, and Vittorio de Sica's Bicycle Thieves. However, even if you missed those gems, the remainder of the lineup is full of cinematic greats that also serve as fine conversation-starters. Here are some spring highlights:
March 9: Psycho (Alfred Hitchcock, 1960)
Hitchcock's game-changing horror-thriller has lost none of its ability to shock. Even if you've seen it before, watching it and then discussing with Jackson and Christian will be insightful.
March 30: Days of Heaven
(Terrence Malick, 1978)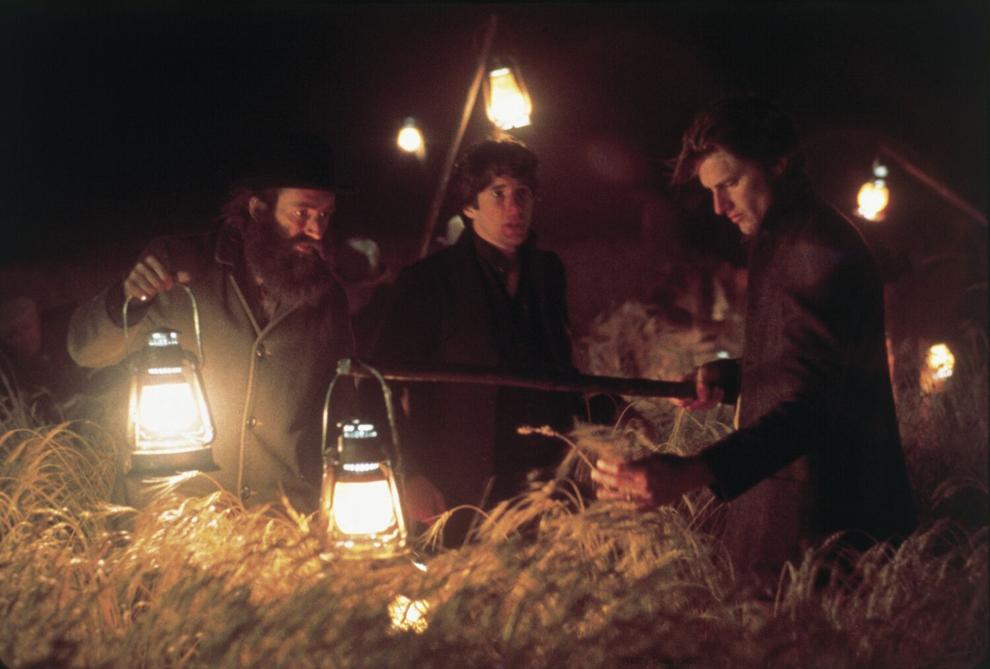 Actress Linda Manz passed away in August, and hearing the news inspired me to rewatch Days of Heaven and see (thanks to the AFI Film Festival) 1980's Out of the Blue for the first time. Both rank among the finest films of the seventies and eighties, respectively, and Manz is one of key reasons why. She was just fifteen when she starred in Malick's elegiac period piece, and gave a performance both wholly natural and emotionally devastating. 
April 6: The French Lieutenant's Woman
(Karol Reisz, 1981) 
Yes, 2020 featured the usual Oscar buzz for Meryl Streep, this time centered around performances in the very bad Netflix film Prom and Steven Soderbergh's delightful HBO Max drama Let Them All Talk. (That's right, both on streaming platforms.) Streep deserved to win back in 1981 for her role in the Harold Pinter-scripted French Lieutenant's Woman. Actually, "roles" is more accurate, as Streep and co-star Jeremy Irons play two roles in parallel stories. 
April 13: Do the Right Thing (Spike Lee, 1989)
In 2020, just two years after deservedly winning an Oscar for the wildly entertaining BlacKkKlansman, Spike Lee directed two killer films: Vietnam drama Da 5 Bloods and concert documentary David Byrne's American Utopia. Both rank among last year's finest, and belong on the list of Lee's greatest films. The heavyweight champion of that list, however, remains the explosive Do the Right Thing. His Brooklyn-set story of racial tension is as powerful and, sadly, as resonant as ever. 
April 20: The Piano (Jane Campion, 1993) 
Every so often, I'll cue up Michael Nyman's breathtaking score for The Piano. And in addition to marveling at the beauty of songs like "The Heart Asks Pleasure First," my mind drifts back to Campion's haunting film. It is one of the greats of 1993, a remarkable year for movies highlighted by Schindler's List, The Remains of the Day, Short Cuts, The Fugitive, The Age of Innocence, Orlando, Dazed and Confused, True Romance, Menace II Society, and Carlito's Way. And in addition to Campion's extraordinary work, The Piano features three of the more uniquely memorable performances ever captured in one film, from Holly Hunter, Harvey Keitel, and young Anna Paquin. 
April 27: O Brother, Where Art Thou?
(Joel and Ethan Coen, 2000)
The Coen Brothers' Great Depression-era romp is best remembered for its hugely successful soundtrack. But the film itself, while not a Coens' classic, is much funnier and bolder than you may remember. 
May 4: Fanny and Alexander
(Ingmar Bergman, 1982)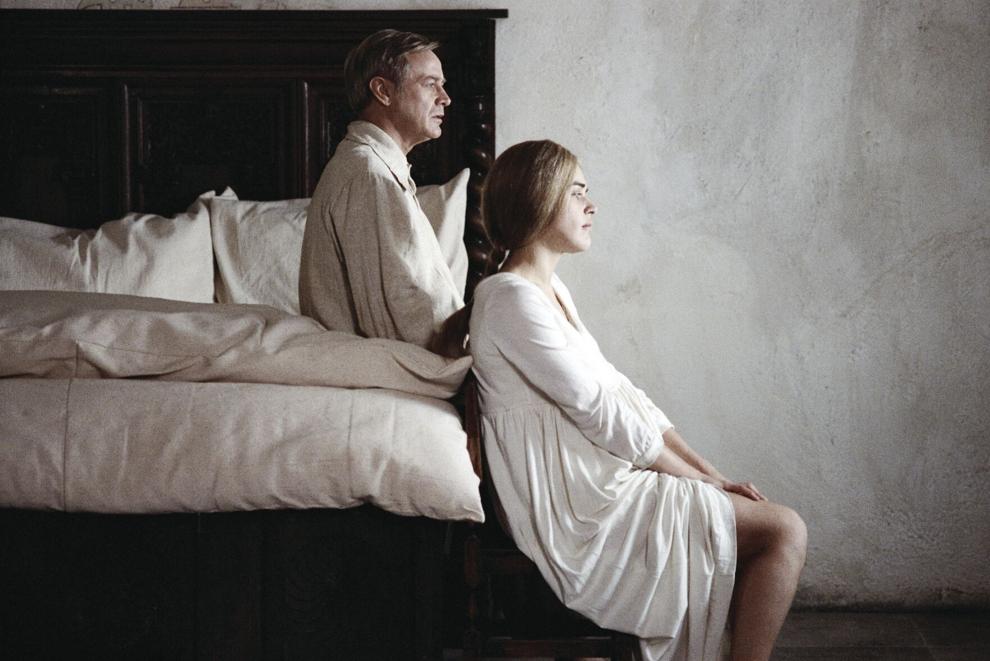 Astonishingly warm and thematically rich, Ingmar Bergman's final film as a director ranks among his very best. The story of a Swedish family in the early 1900s is a fine finale for the spring 2021 Buffalo Film Seminars. 
In addition to the streaming availability of the films mentioned above, several are available on DVD and Blu-ray thanks to the Criterion Collection. The Magnificent Ambersons, Bicycle Thieves, Floating Weeds, My Night at Maud's, The Ruling Class, Days of Heaven, The French Lieutenant's Woman, Do The Right Thing, and Fanny and Alexander are all part of this prestigious collection of films. In addition, Criterion continues to release staggeringly great DVDs and Blu-rays each month. Consider that since October, new Criterion Blu-rays have included David Lynch's The Elephant Man, Bong Joon Ho's Oscar-winning Parasite, Martin Scorsese's The Irishman, David Cronenberg's Crash, Alan J. Pakula's The Parallax View, and Joyce Chopra's Smooth Talk. And this month sees the release of Jacques Rivette's nearly impossible-to-find (until now) Céline and Julie Go Boating and 2021's most exciting release, The World of Wong Kar-wai. This collector's set features the Hong Kong auteur's first seven films. (Keep up with Criterion releases and sign up for the company's info-packed newsletter at criterion.com.)
As you might expect, one of the seven Wong Kar-wai films in the set, 2000's In the Mood for Love, was a past Buffalo Film Seminars selection. Indeed, if one browses Criterion Collection titles, many past BFS picks can be found. Western New York is lucky to have the Buffalo Film Seminars  in person, or at home.