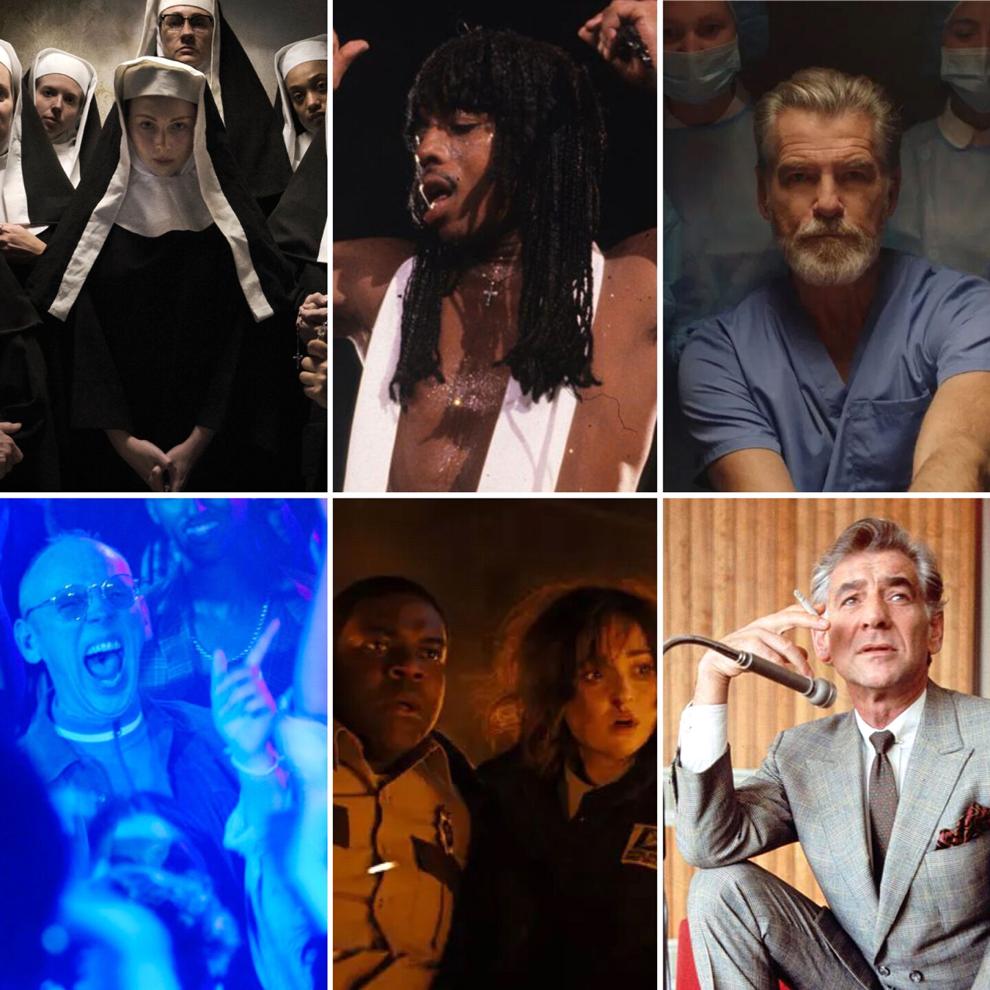 The 2021 Tribeca Festival — formerly known as the Tribeca Film Festival — was … well, it was a mixed bag. Some of the most high-profile releases (especially the documentary Roadrunner: A Film About Anthony Bourdain and Steven Soderbergh's No Sudden Move) were not available through the festival's press streaming app. This was one of many confusing elements; critic Marshall Shaffer breaks down other issues in an insightful report for /Film.
And what of the films? Also a mixed bag. However, there were a few gems. Here are my 2021 Tribeca ratings.
Agnes: B+
Director Mickey Reece's film about faith, secrets, and suspicion is strange and haunting. It moves from a complex study of possible demonic possession to a thoughtful story of a young nun, played beautifully by Molly Quinn. Agnes was the most memorable film I saw at Tribeca, and it deserves a wide audience. 
Werewolves Within: B+
If Agnes was the most memorable film I saw at Tribeca, Werewolves Within was the most enjoyable. Based on a video game, Josh Ruben's horror comedy is centered on a forest ranger who is snowed in with a small town's offbeat denizens. Oh, and a monster seems to be on the loose. Sam Richardson is especially hilarious in Werewolves, which recently played Buffalo's North Park Theatre. 
The One and Only Dick Gregory: B+
Andre Gaines' documentary on the life of comedian Dick Gregory is both entertaining and genuinely insightful. It is a timely reminder of why and how he became a civil rights icon. 
Love Spreads: B+
Charmingly deadpan, this tale of an all-female rock band struggling to record its second album at real-life Welsh landmark Rockfield Studios pairs nicely with recent documentary Rockfield: The Studio on the Farm. (I covered that Hot Docs selection here.)
The Novice: B
Isabelle Fuhrman deservedly won Tribeca's best actress prize for this intense look at a queer college student determined to make the school's rowing team. Lauren Hadaway's film sneaks up on the audience and proves surprisingly resonant; I expect it will play even better on a second viewing. 
No Man of God: B
Luke Kirby and Elijah Wood give strong, moving performances as serial killer Ted Bundy and FBI analyst Bill Hagmaier, respectively. The deep-chat-with-a-killer genre feels a bit tired, as does the focus on Bundy. But the acting elevates God to the category of must-see.  
Bernstein's Wall: B
Director Douglas Tirola crafts a fast-moving, entertaining look at the career of the late composer Leonard Bernstein. It feels like the film could have done more with Bernstein's sexuality and personal life, but it remains a stirring account of a twentieth century icon.
The Conductor: B
Bernadette Wegenstein's documentary tells a far more personal story of a conductor than Bernstein's Wall. After all, its subject — Marin Alsop, the first woman to serve as music director of the Baltimore Symphony Orchestra, the São Paulo Symphony Orchestra, and the Vienna Radio Symphony Orchestra — is alive and still entertaining audiences. The Conductor is not a formally bold film, but it is one to be admired. 
Creation Stories: B
From my review for The Film Stage: "One's interest in the Cool Britannia and Britpop era and its music is likely the determining factor for enjoyment of Creation Stories. If you love Definitely Maybe, Loveless, Bandwagonesque, and Screamadelica, you will undoubtedly find much to savor. While it undoubtedly embraces the hedonism of the music industry during the period, above all else it savors the art that was being made."
The Last Film Show: B-
Here is a film with a lovely concept — a young boy in India becomes entranced by an aging movie theater — that ultimately is not quite as compelling as it should be. Even so, there are moments of great beauty throughout. And movie fans will certainly identify with Samay's journey.
Bitchin': The Sound and Fury of Rick James: C+
Buffalo is featured prominently in this documentary profile of Rick James, and that means local audiences will be interested. Disappointingly, however, this is a skin-deep account of the late punk-funk icon's life. There is no question that the film is worth watching, but we never feel as if we truly get to know its subject.
Italian Studies: C
Vanessa Kirby continues to show why she is one of cinema's most intriguing performers with Studies, but she can't save this meandering journey through Manhattan. Enigmatic? Yes. Satisfying on any level? Nope.
False Positive: C
From my review for The Film Stage: "False Positive is an unexpected change in direction for Broad City star Ilana Glazer, and that is to be applauded. It is a shame, however, that the work ultimately comes up short. This is Friday-night thriller cinema from the Single White Female or Hand That Rocks the Cradle book, and sometimes that's just what one is seeking. For anything more than that, look elsewhere. Like, to Rosemary's Baby. Again."
Poser: C-
On paper, Poser sounded right up my alley: "Lennon exists timidly on the sidelines of the thriving Columbus, Ohio indie music scene, yearning for a personal connection that might shepherd her into the inner sanctum of warehouse concerts, exclusive backstage, house parties and the cutting-edge art scene." But the film did not work for me. Star Sylvie Mix is fantastic, but the film completely loses its grip long before an eye-roller of an ending.