Ask any native Buffalonian to ponder the most memorable local TV ad jingles of the 1980s and nineties, and I guarantee that one of the most oft-mentioned will be, "Everyone loves MarineLand!" Indeed, the Niagara Falls, Ontario, amusement park was a frequent close-to-home destination for Western New Yorkers. Many recall watching the marine mammals—especially the Beluga whales and walruses—in action. 
It might surprise, startle, and upset locals to learn that—for many years now—MarineLand has faced accusations of animal abuse. A search for "MarineLand abuse" brings up graphic, disturbing videos. It also brings up the name Phil Demers. A former MarineLand trainer, Demers has been on a mission for a number of years to bring awareness to park practices. He has been both celebrated and criticized; he even faced a $1.5 million lawsuit for alleging that he plotted to steal a walrus, the lovable Smooshi, an animal with which Demers shared a special bond.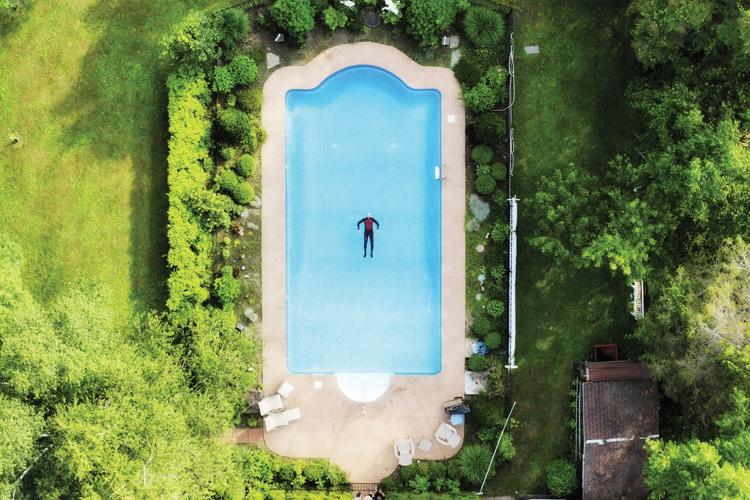 Demers is the subject of a gripping and powerful new documentary from filmmaker Nathalie Bibeau, The Walrus and the Whistleblower. The award-winning Bibeau has worked around the world; her website states that her career has "taken her everywhere from the sub-Arctic to Angola and the swamps of Louisiana." (Interestingly, she was a customs officer in her twenties, and visited the Buffalo area often.) Whistleblower is her most high-profile project to date. In October, it screened as part of the 2020 Buffalo International Film Festival, and in November was a selection at the prestigious DOC NYC festival. This month, The Walrus and Whistleblower will be available to watch on video-on-demand services. 
Here, Bibeau discusses the film, the controversies it has caused, and why the collision of MarineLand and Phil Demers was a story she needed to tell.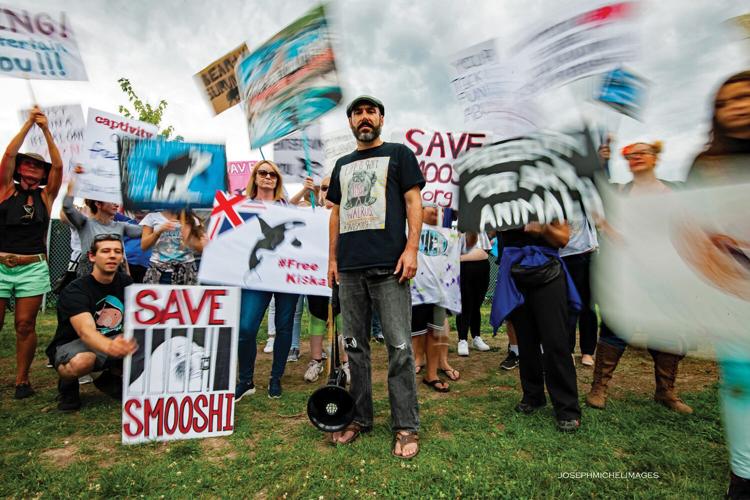 What appealed to you about Phil Demers and his story, and how did you first become aware of him?
I had been watching Phil Demers' story unfold in the public eye for many years before deciding to make a film about it. I had gone to MarineLand as a kid and bought into the image they put out to the world. Phil was a volatile guy, and MarineLand had launched a dozen lawsuits related to the allegations he and others made. But the more the battle raged on, and the more a feature doc was not being made about this absurd, heartrending tale, the more I realized the film was actually waiting for me to make it. 
What was your awareness of the park and its story? 
Growing up in Niagara, I had a keen awareness of John Holer, MarineLand, and its controversies. If you were a kid in the area any time between the 1960s and 1990s, you went to MarineLand as a rite of passage. Later, I had friends who got summer jobs there, and discovered there are barely a few degrees of separation between me and some of MarineLand's closest allies. 
John Holer, as a character himself, was legendary. He inspired admiration as a new immigrant success story who built an empire, but as the "King of Niagara," he inspired fear, too. It was clear he had power in the local community. You would sometimes hear rumors about what might be going on behind the scenes at the park, and in what conditions the animals might be living, but nobody seemed to want to cross him. This is what made Phil's dogged campaign so shocking for many people.
How much time did you spend with Phil, and how long did the production of the film take?
The production of the film took just over two years. Since Phil gave me unrestricted access, we spent a considerable amount of time together. I had years of stories, events, and material to go through, not to mention gathering the perspectives of other activists and people on the other side of the debate who are still supportive of MarineLand and parks like it. I wanted to get as much of the full picture as possible. 
Phil seems to have a very real interest in taking care of Smooshi. Do you think his plan was realistic? Could he have cared for Smooshi?
It's such an interesting question that I deliberately avoid in the film. When it comes to the Phil and Smooshi love story, I wanted to live in the ethereal. He is so adamant about wanting to "save her," be with her, resume his role as "mother," that I didn't want to detract from the visceral nature of his fierce longing by descending into the practicalities of his quest. 
What has the impact been?
And what is Phil up to now?
The impact has been extraordinary. The film won the top Audience Award at the Hot Docs Film Festival in Toronto, as well as a handful of other awards and nominations in Canada and around the world. What I love is that different people take different things away from it. There are the main throughline narratives of love and longing, the call for an end to animals in entertainment, and the defense of freedom of expression, but there are secondary storylines exploring the themes of betrayal and even corporate accountability. The biggest question that comes up is, "How is Smooshi?" 
Four days after the film first premiered in Canada, we learned Smooshi gave birth to a calf. At approximately eighteen years old, this was the first time she had given birth. Live walrus births are very rare in captivity, so this event naturally came with a lot of questions. But MarineLand has been silent on the well-being and whereabouts of mom and baby since they made the announcement back in early June 2020. Animal welfare advocates are getting increasingly concerned. Phil is actively trying to get answers while still fighting the lawsuit MarineLand launched against him, now approaching its ninth year.