While monuments seem under attack throughout the protesting world, a statue in Bergen, Norway seems, for the moment, in no danger of tumbling. Baron Ludvig Holberg, an early eighteenth century writer, philosopher, legal scholar, historian, and playwright, owned no slaves and espoused no misogyny or racism. He was, by all accounts, an enlightened humanist generally considered the founder of Norwegian and Danish literature. In addition to the statue in his hometown, Holberg also has a town in Vancouver Island, British Columbia, and a crater on the planet Mercury named for him. But his lasting musical tribute is the Holberg Suite by the Norwegian composer Edvard Grieg, also from Bergen, who wrote it in 1884 to celebrate the 200th anniversary of Holberg's birth. The suite contains five movements based on country dance rhythms popular during Holberg's early years.
On Saturday, October 10, the Buffalo Philharmonic Orchestra presents the Holberg Suite as part of a program entitled Love and Longing. This season, in the interest of social distancing, the orchestra is initially performing works requiring fewer players than usual; the Holberg is often performed with a chamber or string orchestra. And, of course, as of this writing, the hall seats will be empty and all concerts livestreamed to the comfort of our cozy dens and parlors. Also on the program is Dvorak's Serenade for Winds and the dynamic Concerto No.1 in D minor by J. S. Bach, performed by pianist Eric Huebner. Although the concerto was written for harpsichord and Baroque string orchestra, two leading Bach scholars have proposed that it may have originally been performed by Bach on solo organ with orchestral accompaniment. It has also been lauded as Bach's greatest concerto because, in the words of another scholar, "it conveys a sense of huge elemental power."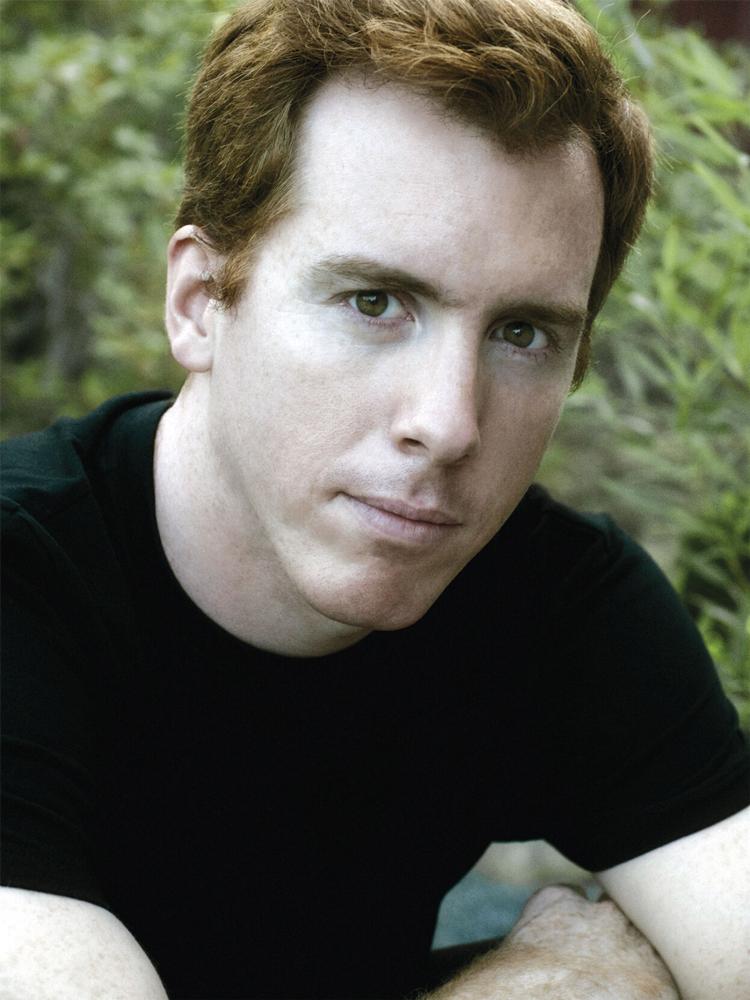 Eric Huebner is a well-known figure in piano music with connections in both Buffalo and New York City. He is the pianist for the New York Philharmonic Orchestra and an associate professor at UB where he works with piano students and teaches courses in twentieth century piano music. As an adjunct faculty member at the Julliard School, he teaches a course in orchestral keyboard performance. "I think primarily what I bring [to teaching] is my experience as a musician, my intuition as a musician, and knowing how to inspire students to perform at the best of their ability," says Huebner. "Often students are consumed with the technical challenges of playing but primarily I focus them on the musicality, the interpretation of the music, and really trying to get them to perform in a more mature way. There's a small series I run called Music in Buffalo's Historic Places which features faculty alongside occasional visiting artists in spaces of civic and architectural importance. The idea was to create a musical program that coordinated in some way with the architecture. We're all active as performers already. It's just a natural outgrowth of what we do."
Buffalo-born classical guitarist Justin Vieaux was scheduled to appear with the orchestra in April in a concert canceled during the height of the lockdown. For the program Tartan and Tango on October 24, Vieaux is finally in town to perform two tangos by Astor Piazzolla: Libertango and The Four Seasons of Buenos Aires. A Puccini composition, I Cristantemi (The Chrysanthemums), an elegy written in 1890 after the sudden death of a friend, a disconsolate Italian prince, is also on the bill. The piece was written as a string quartet and is also performed with chamber orchestra. The Tartan in the program is the Celtic Symphony by Granville Bancock, a work for string orchestra comprising folksongs of the Hebrides that were familiar to Bancock's Scottish forbears.
Bring on the Pops
Many of America's most popular and timeless songs were written for the musical theater by renowned songwriters such as Rogers and Hammerstein, Leonard Bernstein, Andrew Lloyd Webber, Buffalo's own Harold Arlen, and countless other composers and lyricists. Tune in October 3 as Broadway Principal Pops Conductor John Morris Russell wields the baton for Broadway to Buffalo, a concert featuring singers from Buffalo's Second Generation Theatre Company, who join the orchestra to pay tribute to Broadway music from then and now.
Jazz classics from the fifties and sixties are presented on Saturday, October 17 as the BPO pays tribute to the sounds and stars of Capitol Records, the arranger and conductor Nelson Riddle, and singers such as Frank Sinatra, Ella Fitzgerald, and Nat King Cole. The timeless music of George Gershwin, Cole Porter, and Carlos Jobim is presented by Buffalo singing stars Katy Miner and Chris Vasquez.
Hang onto your hemlock. A ghastly Halloween awaits with spooky music from Hollywood horror classics. On October 31, the BPO Pops sends thrills and chills with memorable music from movies like Psycho, Sleepy Hollow, and other creeped-out classics.
Keep in mind that all of these events are currently scheduled to be performed to empty seats in Kleinhans and video-streamed as a series called BPOnDemand. It is hoped that, eventually, limited live audiences will be permitted in adherence with state guidelines. For more details regarding tickets, viewing, and future BPO events, visit bpo.org.