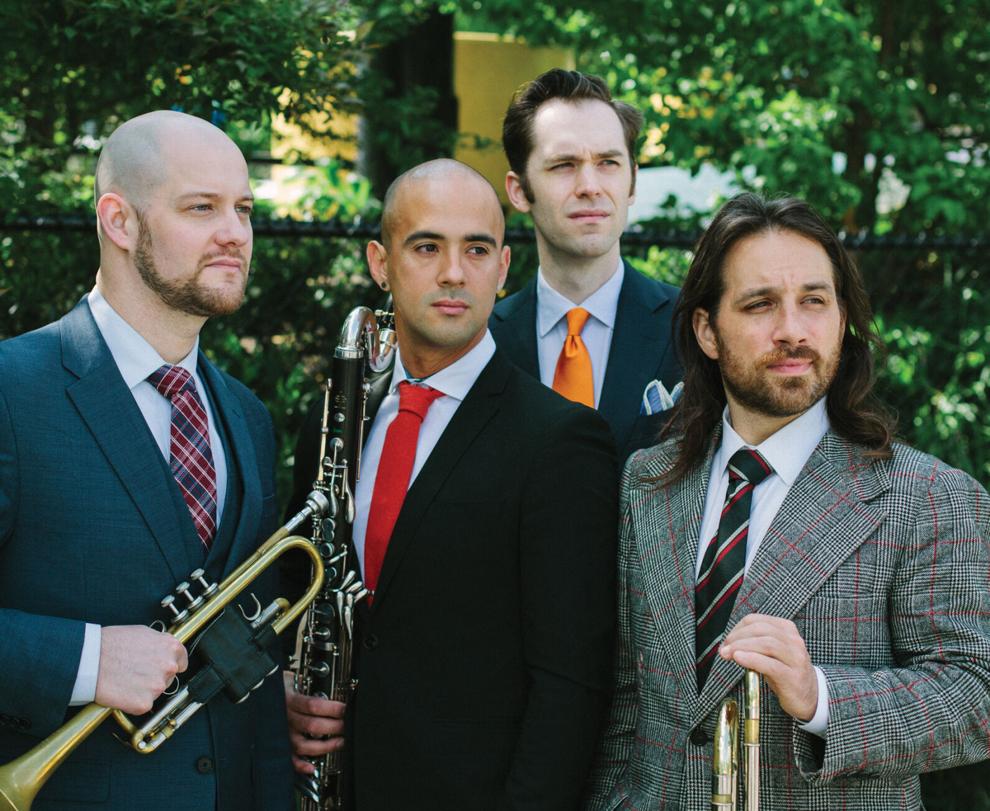 A musically busy month begins with June in Buffalo, a festival and conference dedicated to composers, and an always exciting week of contemporary music held each year at UB. Senior composers are giving lectures and masterclasses and participating composers are invited to conduct rehearsals via Zoom. This year's performances are presented June 7–13 and include concerts by the Arditti Quartet, Ensemble Signal, the Buffalo Philharmonic, Slee Sinfonietta, and loadbang, a lung-powered wind quartet comprising trumpet, trombone, bass saxophone, and vocalist. Like last year, there are no in-person events and some concerts may happen outside the actual dates of the festival. 
While a limited number of subscribers have been allowed into Kleinhans since April, the orchestra broadcasts Mahler and Mozart, its last BPOnDemand classical concert of the season on June 8 featuring works of joy and sadness. The orchestra pays tribute to the victims of the pandemic and their families with a composition by Aaron Jay Kernis entitled Elegy for Those We Lost (2020). Also on the program: "Delights and Dances," a song by Black American composer Michael Abels,  a vibrant work for string quartet and string orchestra written in 2007. Tenor Kyle van Schoonhoven joins the orchestra for a performance of Songs of a Wayfarer, a song cycle by Gustav Mahler, who also wrote the lyrics. The wayfarer grieves in despair at the loss of his love, but finds hope and joy in the beauty of nature. 
In 1776, while Thomas Jefferson was hammering out the Declaration of Independence, Wolfgang Amadeus Mozart was playing and composing at the court of the prince-archbishop of Salzburg. Having already written a successful opera at fourteen, Mozart wrote his Serenade No. 6 in D major ("Serenata Notturna"), the final number on the BPO program, at the age of twenty. It has three movements and is scored for small orchestra with two violin soloists. The concert is available for viewing for thirty days.
The Second Sight
Another young opera composer is currently an active member of the Buffalo musical scene. Jessie Downs is a performing soprano soloist, vocal instructor, and the founder and director of the Sotto Voce Vocal Collective, which presents the premiere of Downs' new opera, The Second Sight, later this month. According to Downs, the inspiration for the opera came after the sudden death of her young half-sister and the passing of her grandmother, just a month apart. "I was thinking about grief and particularly the loss of family members and how it makes us concentrate on our connection to those who came before us and those who will come after us," says Downs. "So the opera is about the spiritual connections between generations of women."  
At the heart of the opera is a woman named Diskana who has a clairvoyant power called the second sight, the ability to perceive future or distant events. She is alternately "guided and misguided" by a chorus of Spirits who, while they sing together, sing unique and independent parts, creating an ethereal, otherworldly effect. The singing of the Spirits accompanies dramatic visual moments of darkness, shadow, and glimmering light. 
"While Diskana's musical materials are very audibly based in bel canto, with long flowing lines and dramatic punctuations, the Spirits' are much more ephemeral and experimental," Downs explains. "In this way, they help evoke a dreamscape throughout the opera. The sounds are very evocative of the voices of nature like whistling winds, the patter of rain, bird songs, and the croaking of frogs.
"When you listen to my music, you'll hear many influences. Some are from the experimental tradition," Downs continues. "Buffalo has been an important center for this music with Morton Feldman and John Cage. Feldman's is a very beautiful sound world. Things just kind of ooze in to create this timeless quality that it has. Another composer I admire is Harry Partch, who was influential during the Great Depression. He's definitely been a great influence on me. Sotto Voce performs works by living composers and we value both tradition and innovation."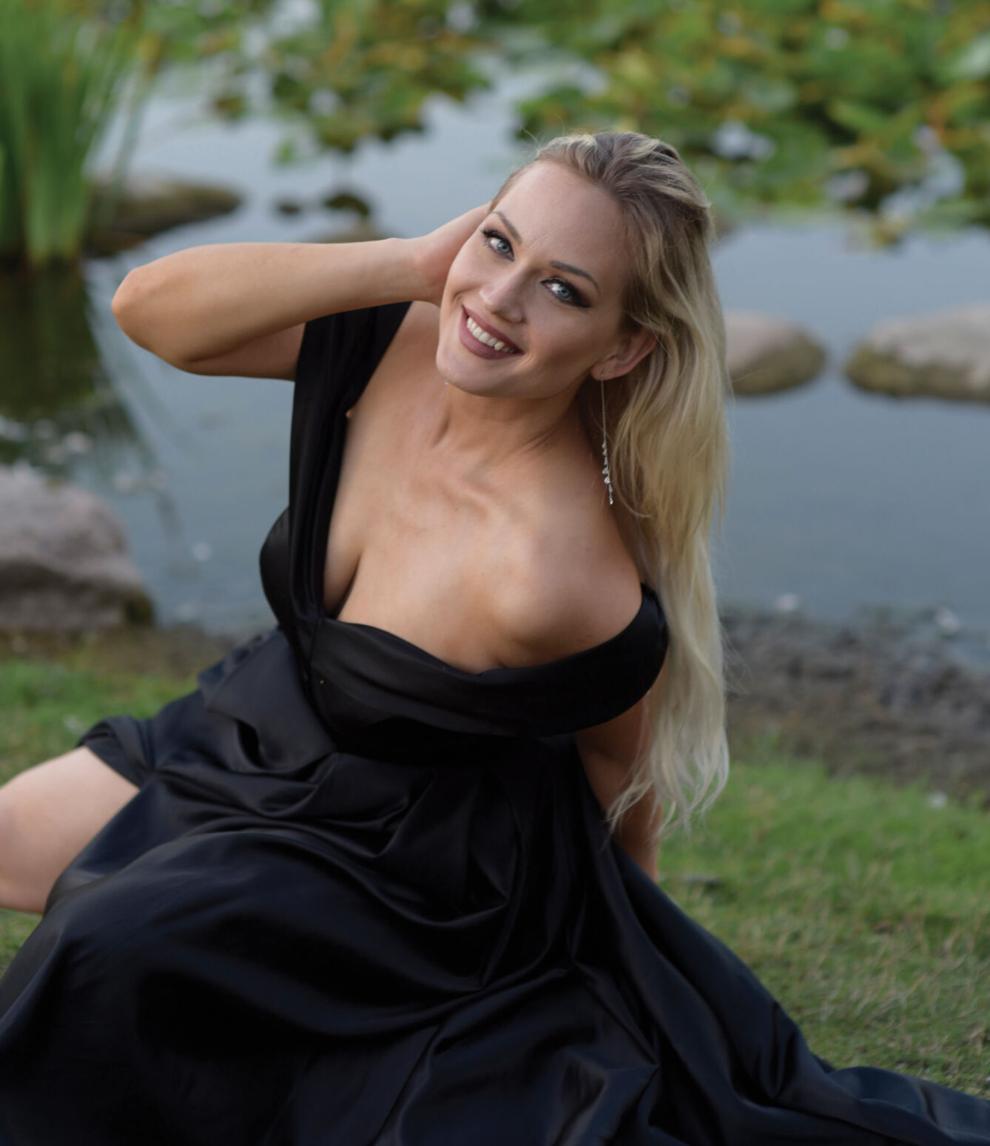 An impressive body of work
Downs, who came of age in central New Jersey, began studying clarinet in fourth grade. Vocal studies and interest in opera began at age fourteen and she started studying composition at eighteen. She has friends and musical collaborators throughout the world, many whom she met and worked with at Oberlin Conservatory, where she received her BMus degree. Jessie is currently a MA/PhD candidate in composition at the University at Buffalo. Originally scheduled to premiere last year, The Second Sight is mounted in conjunction with Nickel City Opera and directed by its artistic director Valerian Ruminski. The production stars mezzo-soprano Ola Rafalo as Diskana and features sopranos Claudia Brown and Jessie Downs in supporting roles, and members of the Sotto Voce Vocal Collective as the Spirits. 
In addition to the opera, Downs has created an impressive body of work for voices and instruments. Her vocal ensemble piece "castings of Light" is inspired by Van Gogh's famous painting View of Saintes-Maries-de-la-Mer, while the wind band piece "Dismal Harmony" evokes the sound of water flowing over a stony brook and the songs of insects in the forest. The three movements of "fireflies" creates a sonic picture of nighttime drama through the use of traditional and non-traditional instruments carefully orchestrated with ethereal vocal callings.
Although The Second Sight is based on Downs' family tragedy, she is quick to add that the opera ends on an optimistic note: "I hope people come away from the psychological drama wondering just how thin is the veil between our world and the spirit world? And beyond that veil, might we all just be a part of one eternal song?" The Second Sight is presented June 26–27 at the Unitarian Universalist Church in Buffalo. Visit sotovocevocalcollective.com for details.