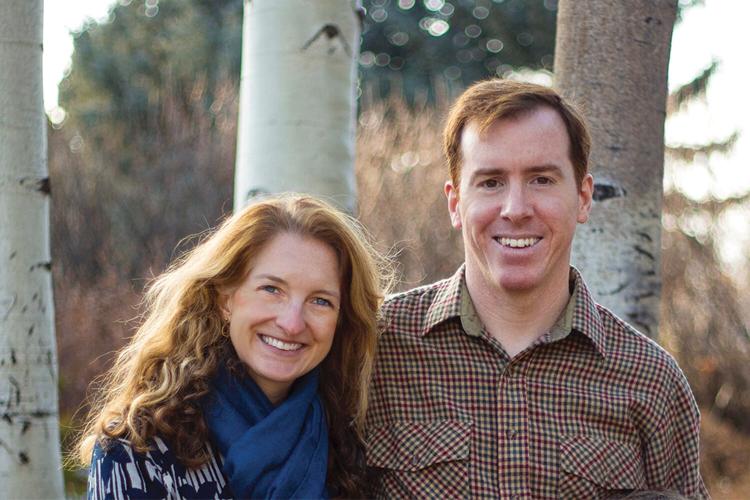 Pianist Eric Huebner has become a leading force on the Buffalo classical music scene since he was hired in 2009 as a visiting assistant professor for one year in the Department of Music of the University at Buffalo. He became an assistant professor the following year and he was promoted to associate professor in 2015. 
"We enjoy living in Buffalo very much," says Huebner, "and we love our neighborhood in North Buffalo; it's a great place to raise our sons. It's a very welcoming city, which provides its residents with a high quality of life, and we have met many wonderful musicians and supporters of the arts in the community. We'd previously lived in New York City and have enjoyed how much easier certain things are about life in Buffalo."
Huebner's wife, composer Caroline Mallonée, a Baltimore native, explains, "Buffalo is a great city, and it had a vibrant music scene before we all shut down in March. I am happy to be here and look forward to the time everyone can make music together again. I miss concerts!"
Mallonée's music has been performed by groups across the country and abroad. Recent commissions have come from the Buffalo Philharmonic Orchestra, Baltimore Choral Arts Society, and the New York Philharmonic. She has been composer-in-residence for the Buffalo Chamber Players since 2014 and directs the Walden School Creative Musicians Retreat, a nine-day festival held in New Hampshire each June. More information about her music may be found at carolinemallonee.com
In addition to his duties at UB, Huebner has also been the pianist of the New York Philharmonic Orchestra since 2012, which meant a challenging schedule of travel between Buffalo and New York City. "I usually play fifteen to twenty subscription weeks a season with the New York Philharmonic," says Huebner. "The season stretches from September through July and usually includes a tour or two. It has been thrilling to perform multiple times in so many of the great halls around the world. I've been to most of the major cultural capitals in Europe with the orchestra and have performed in Japan, Korea, and Taiwan.
"The last time I performed with the New York Philharmonic was the week of the shutdown in March," he continues. "We had just completed a dress rehearsal of Stravinsky's Petrushka with Valery Gergiev conducting. That afternoon, an email went out announcing that performances were canceled. I took an evening flight home to Buffalo that night and have only been back once, to move out of my apartment in Queens. It was both scary and sad at the time. I had a feeling the shutdown would remain for some time but could not have imagined it would last through the current 20/21 season. With the recent news on the possibility of the widespread availability of a vaccine by the spring of 2021, I am optimistic that the orchestra will start up sometime in the 21/22 season. Still, I expect things to be impacted by the virus for a while. I imagine health and safety concerns will remain well into next year and that once orchestras throughout the country are performing publicly again, certain limitations will remain in effect."
"In a way, it's been nice to get a season off from the constant yo-yoing back and forth to NYC, and I've especially enjoyed teaching this year. It has been wonderful to teach in person and maintain that personal interaction with my students and the students in our department. We've remained active, hosting performances and rehearsing student chamber music groups, and I think all of us in the department have felt it was really important to provide our students with the opportunity to study and perform while so much of the rest of the arts world has remained shut down. We are lucky to have good leadership at the university and safety guidelines in place to make it possible to continue working with our students."
Désordre: The music of György Ligeti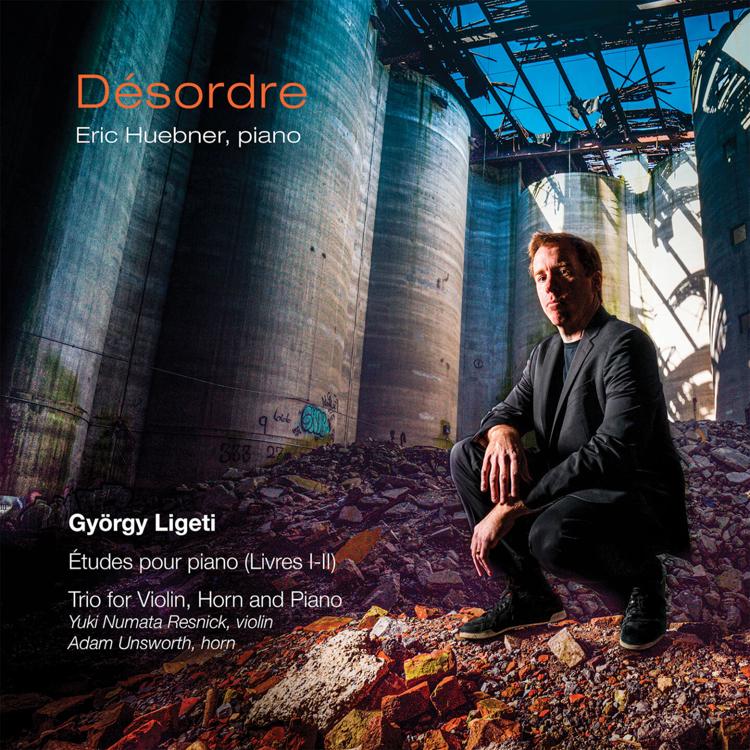 Huebner, a passionate and committed proponent of twentieth and twenty-first century music, has been particularly drawn to the works of groundbreaking Hungarian composer György Ligeti, the subject of his recent CD release titled Désordre. 
"I recorded the first two books of Ligeti's Études pour solo piano in Slee Hall with Christopher Jacobs as the technical engineer at the end of February," Huebner notes. "My approach has not really changed to the Ligeti etudes over the years but, due to the unusual technical demands of the pieces, I have grown more comfortable playing them the longer they have remained in my repertoire. I was very fortunate to have a number of opportunities in the year prior to making the recording where I got the experience of playing both books in public and this really helped in making it possible to achieve a successful recording.
"The etudes make up two-thirds of the disc, so it seemed to make sense to put them first, but I also liked the idea of listeners hearing them and then hearing the major work that immediately preceded their composition, the Trio for Violin, Horn and Piano, which I recorded earlier with violinist Yuki Numata Resnick and hornist Adam Unsworth. The spring and summer cancellations gave me time to finish the final work on the CD," says Huebner. "In a way I could have never expected, the disc feels utterly timely. The music on the disc explores all manner of stylistic influence and conceptual approaches, which is something one finds in a lot of contemporary art today, not just in music. But there is also a sense of breakdown in the etudes, systems that fall apart or spin out of control, something which always seemed to be happening in 2020."