In a time when isolation and separation have been the norm, it's especially easy to overlook an organization with a behind-the-scenes mission. University at Buffalo's Arts Collaboratory (UBAC) has been in operation since fall 2019 and was only able to facilitate one season of projects involving traditional gathering before the spring 2020 shutdown.
UBAC quickly figured out how to enable pandemic-friendly programming, however, and it took a big step into the public eye by opening a storefront gallery on a well-traveled stretch of Ellicott Street. "I hadn't planned on opening a space," says Bronwyn Keenan, UBAC director. "But the rent is very reasonable and the gallery—called The Space Between—will not be about showing finished work. The audience should feel like a collaborator. The Space Between has a salon vibe; people come in and spend time, reading books and talking to the artist." 
Keenan was encouraged to open the gallery by Aaron Bartley; the gallery adjoins his new bookstore, Fitz Books. UBAC's main mission involves reaching out to artists, connecting them to other artists, and helping them realize their dreams. Keenan came to Buffalo to direct the UBAC; she had been doing events programming at the Metropolitan Museum and the Guggenheim; she owned her own Manhattan art gallery before that.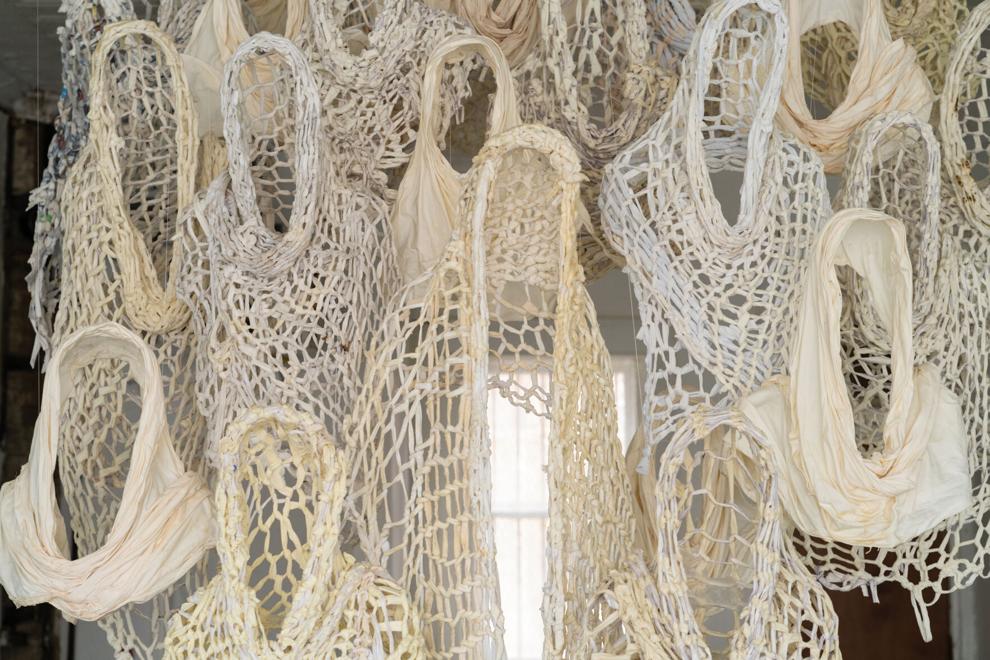 There is no "typical" UBAC project, but, true to its name, the organization encourages artists to reach across disciplines and comfort zones and work with others in compelling ways. Last year, Keenan worked with musician and UB visiting professor Michael Mwenso, who performed with his group Mwenso and the Shakes at Silo City on September 22. Kevin Cain, general manager of Silo City's Duende, received support from UBAC to host a series of performances at the space over the summer, including a collaboration between dancer Naila Ansari and poet Marquis "Ten Thousand" Burton. 
While many of the UBAC projects are temporary, Marlene McCarty's Into the Weeds (A Deliverance Garden) is a permanent earthwork located at Silo City and a series of compelling posters of Buffalo artists can still be viewed on the windows of the Sidway Building, at Main and Tupper downtown. 
Keenan worries about the ever-shrinking media outlets available to artists; she fondly remembers the days in New York when she could pick up Time Out or the Village Voice and plan her week. To compensate for the loss of traditional arts-friendly publications, UBAC has created a Buffalo Arts Calendar (gardeartscalendar.com) that aims to centralize any and all arts events. "Anyone can use it," Keenan notes. "I moderate it and administrate it and maintain it." An arts index, with photographs, brief interviews, and work examples, is next. There will also be an online arts map. 
For now, visit The Space Between, at 431 Ellicott Street, which will soon become a planning space for a project by New York-based painter Cecily Brown, who will be completing a large mural on the wall of the Buffalo Academy for the Visual and Performing Arts. Other UBAC projects are bound to pop up over the coming weeks; follow the space on Instagram @artscollaboratory and visit artscollaboratory.com/thebuffalospace.com.