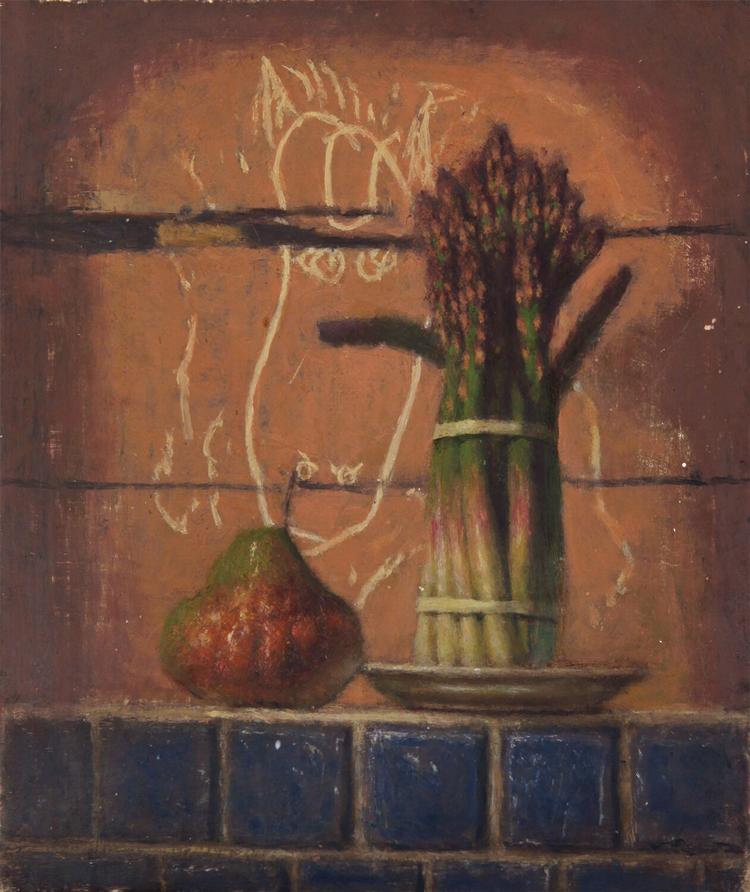 Recalling seventeenth century still life traditions, Bruce Kurland's paintings of fruits, vegetables, dead birds, and found objects are intense, detailed, and fascinating. Anyone with a passing knowledge of art history can pick up traditional references to the transience of life and the certainty of mortality—fruit rots, animals are killed so we can consume them, and—more contemporary—we are surrounded by easily discarded consumables. A rare opportunity to see Kurland's work—the painter died in 2013—is now available at the University at Buffalo's Anderson Gallery. Kurland's paintings are shown alongside unusual text-based photography by his daughter, Justine.
---
Through May 15
Bruce Kurland and Justine Kurland— Two Worlds: Illusion and Document
at University at Buffalo Anderson Gallery, 1 Martha Jackson Place
ubartgalleries.org, 829 3754
(open by appointment)
---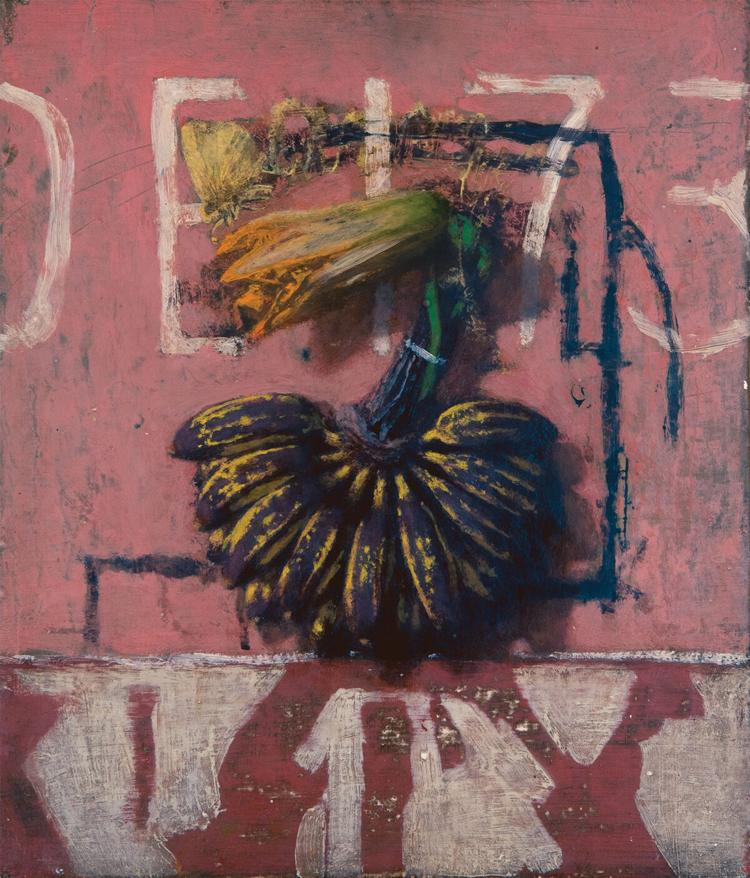 Unlike the vanitas painters of the seventeenth century, Kurland isn't exactly conveying a message. In his paintings,  the sense is that these things were combined and arranged in homage to their own existence. The small gems entice with quiet elegance. Each element glows from its setting: the carefully balanced slice of lemon, the voluptuous peach, the halved cauliflower that resembles a mushroom cloud.
Kurland's dimmed and understated backdrops—interrupted now and then with abrasions and obscure markings—trend more contemporary and abstract than the foreground objects. This is another way in which the meticulously rendered still life arrangements are questioned and given life in the present. Their idiosyncrasies speak to the viewer, inviting personal interpretations. Enveloped in an atmosphere of combined beauty and sadness, each painting is its own little world, a world that matters and deserves attention.   
Though Kurland spent much of his life in Western New York, his work has rarely been shown here. The artist chose to show and sell his work privately to out-of-town collectors. Given the quality of these paintings, that has been Western New York's loss.
It's thanks to his daughter, Justine Kurland, that we now have this opportunity to see more than a dozen paintings by her father. And she's done much more than that. The other half of Two Worlds contains a series of large white-text-on-black silver prints by Justine, each presenting a personal narrative about her father and his interactions with his family. To say that these were problematic would be an understatement; Justine frankly states on one of them, "I had never enjoyed spending time with my father," and it's easy to understand why, reading about a man who "couldn't relate" to his newborn grandchild, who called his eldest daughter, Hannah,  "a vagina with legs," and who could only be seen through "the intensity of negative associations."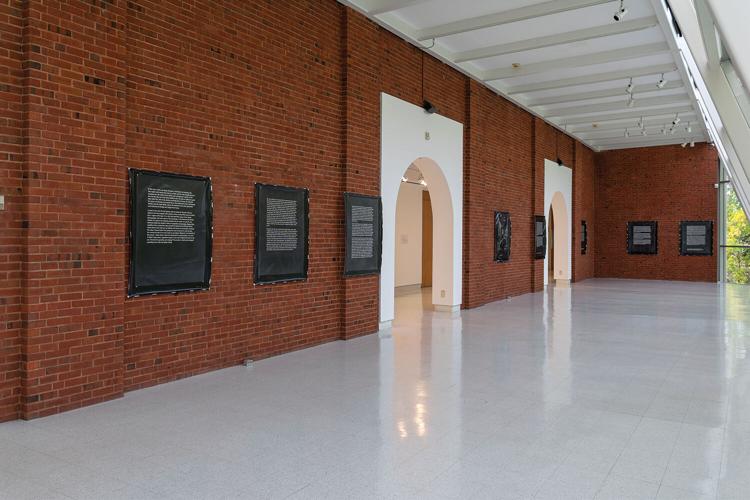 These stark narratives are shocking in their honesty, occasionally humorous, filled with interesting details, and compellingly readable. They are placed adjacent to the paintings, so it's possible to experience each component of the show on its own terms. I didn't find that Justine's stories impeded my appreciation of the paintings. Both artists, father and daughter, exist in their own worlds, on their own terms. And that's as it should be.