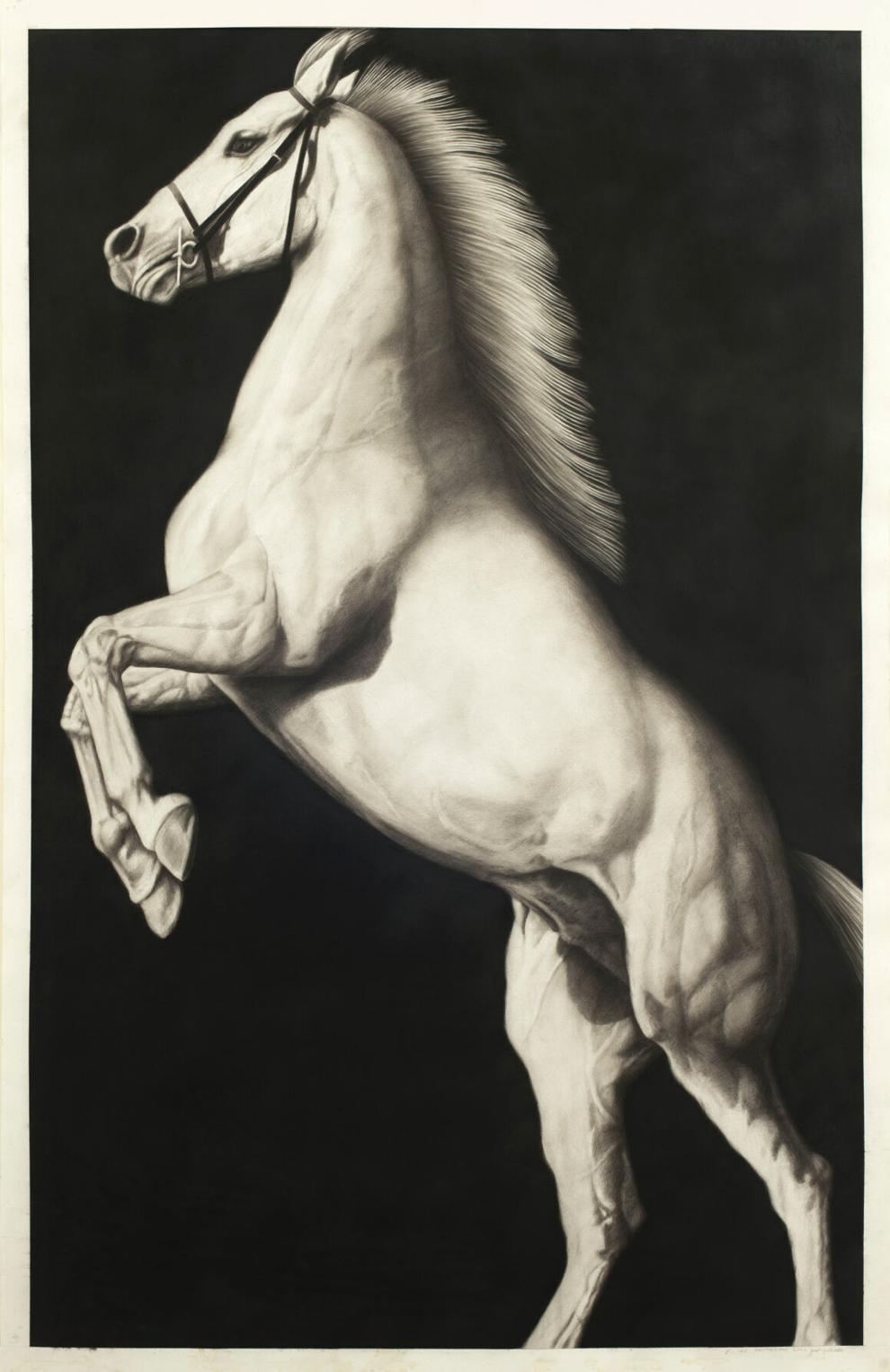 Through March 28
Power
Burchfield Penney art Center, 1300 Elmwood Avenue
burchfieldpenney.org, 878-6011
BURCHFIELD PENNEY ART CENTER WILL REOPEN ON THURSDAY, FEBRUARY 11, 2021
---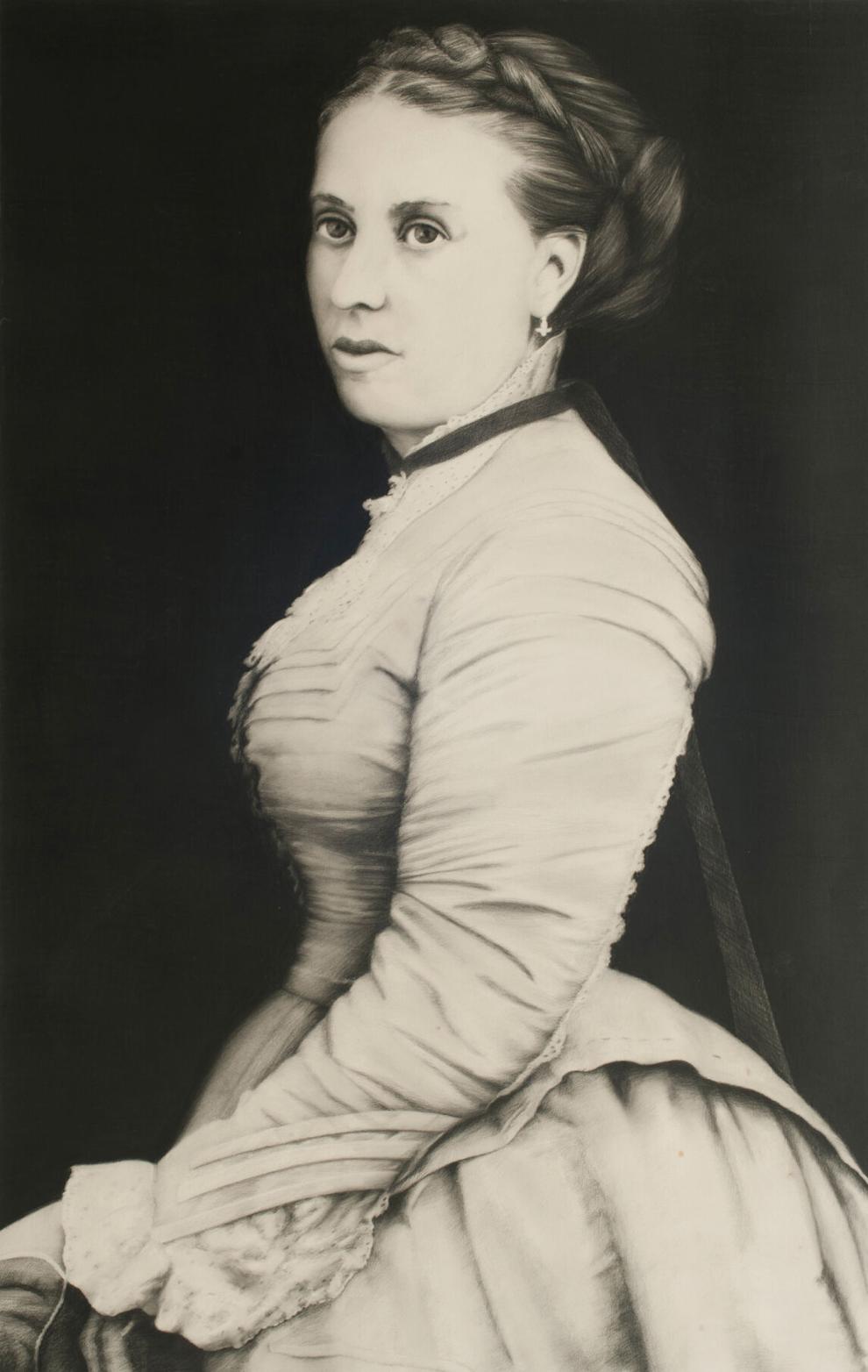 Beauty and mystery radiate from every imposing artwork in this show. Ten large paintings by Joseph Piccillo, an artist of longtime local renown, are currently on view at the Burchfield Penney Art Center. It's good to see these, because it has been some time since we've had a chance to view any Piccillos other than occasional single horse paintings in local fundraising auctions. Indeed, those who only know the artist for his majestic charcoal-on-paper horse drawings, many more than six feet high, will be confounded by Piccillo's strange portraits of socialites of equal stature to the horses, and also executed in charcoal. With generic titles like "Study" and "F3" (the horses are similarly named), the three women and three young men of the portraits are in proper Victorian apparel, gazing impassively forth, as though frozen in time. These are not the charming society butterflies of John Singer Sargent; they are somber and disturbing, particularly F3, a sickly-looking boy in round glasses, white shorts, and black patent leather pumps.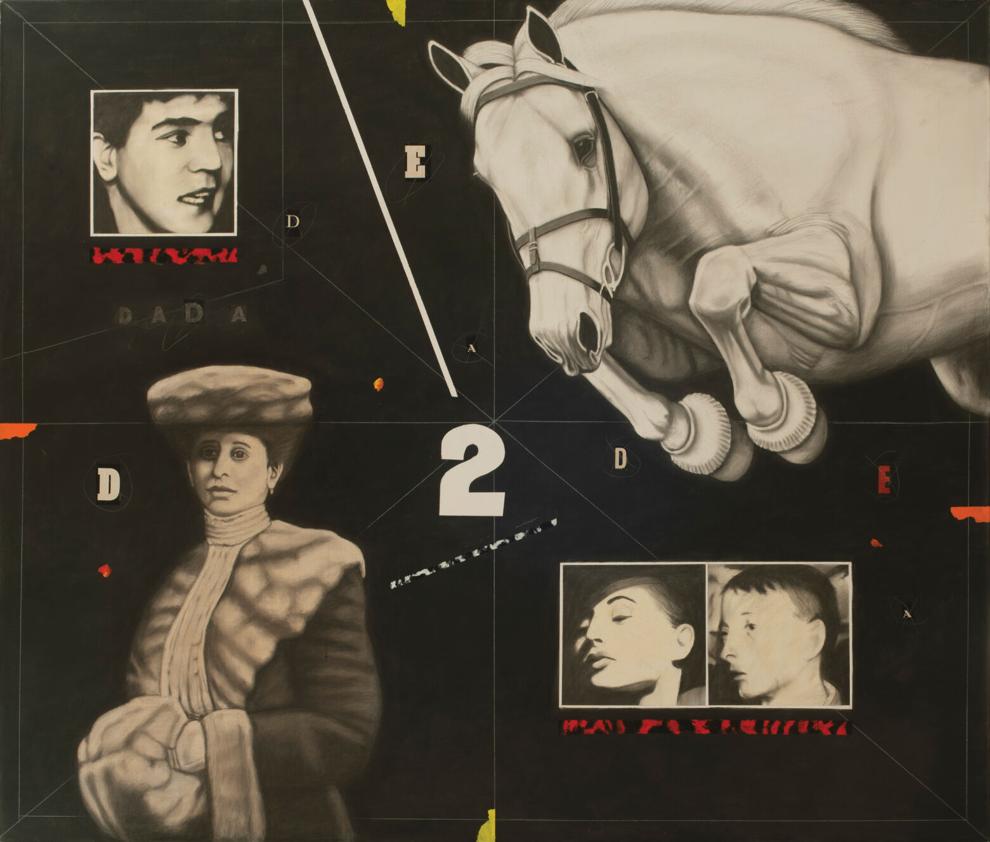 Piccillo has captured the subjects' details with dazzling execution. From the shine on the boy's black pumps to a society matron's delicate lace collar to the outlined veins and muscles of a rearing horse, the drama of these detailed works is exhilarating and almost intimidating. This is deliberate. Curator Scott Propreack has named this show Power, concluding his opening gallery text with these words: "Throughout his career and within his art, Piccillo speaks about power." I believe this is true, but maybe in a different way. The subjects Piccillo paints are not, strictly speaking, powerful. The horses are romantic and seductive, but also trapped within their arbitrary rectangles. They speak of the possibility of freedom, a freedom that may be lost in the past. The women and boys are even more confined, and the women actually look somewhat fearful. We wonder about their lives, who they could have been, and if the possibility of happiness existed for them.
The power here is all Piccillo's. He has the ability to confront us with scenarios so skillfully rendered that it's hard to look away, hard not to wonder. And harder still to realize that we'll never know.
Author's note: The title of this review is a quote from Joseph Piccillo.