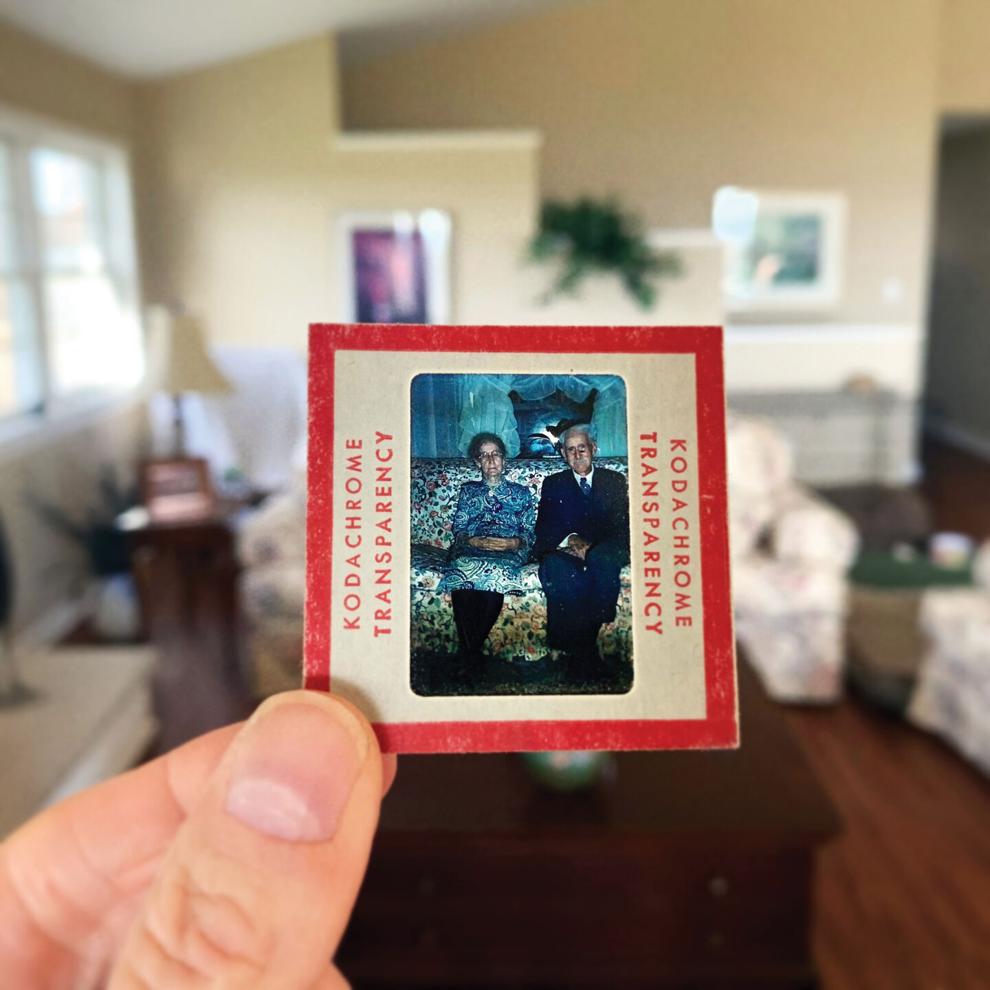 Today, our notion of family photos means innumerable cell phone pictures shared via social media or scrolling. In the 1950s and '60s, the preferred technology for photo documentation of family trips, special occasions, and home life was color slide transparencies (usually Kodak). These images were fewer, but sharing was considerably more complicated. It  entailed carefully ordering and loading slides into trays, setting up the projector and screen, and gathering family and friends to view them replete with lively narration. Sharing family history was an event that committed to memory the people and places that made up your heritage. For Jamestown photographer Catherine Panebianco, those reoccurring "slide nights" and the telling and retelling of the stories behind the images held even more significance since her family moved frequently when she was a child. They represented a measure of consistency during a peripatetic time.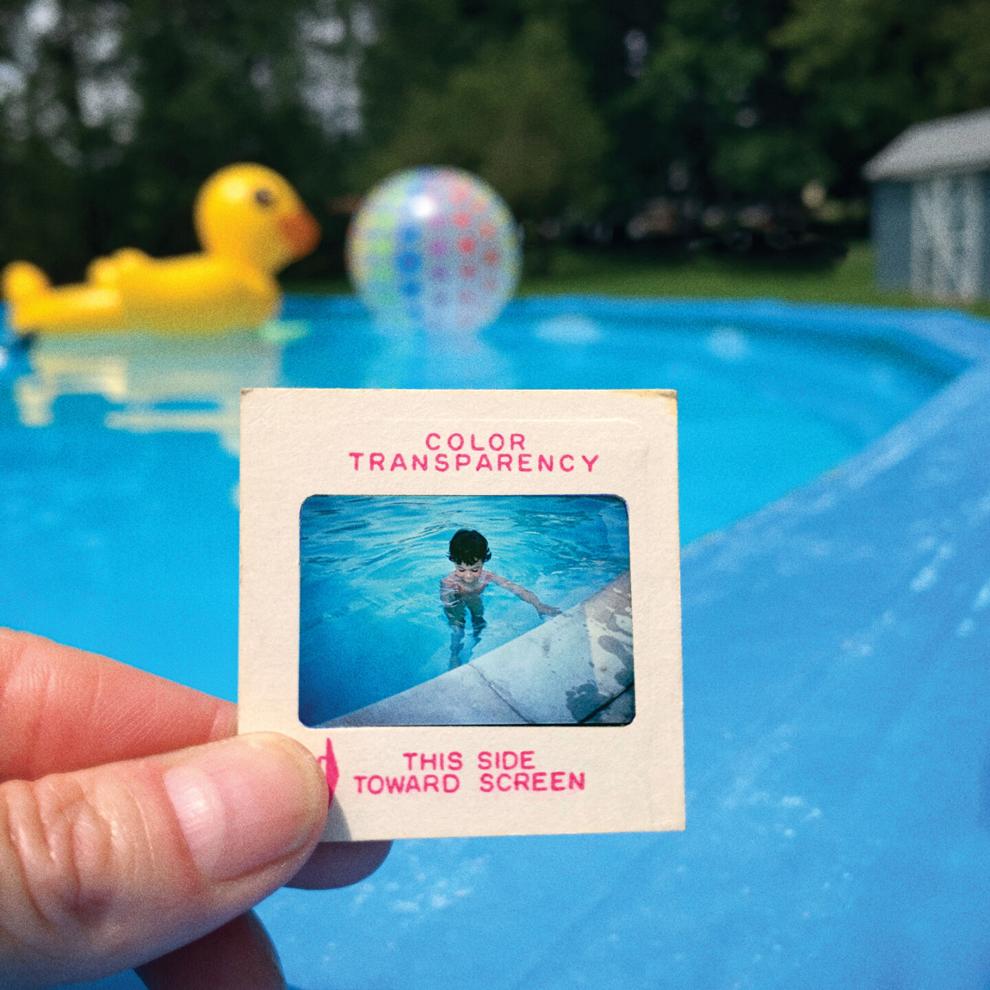 Decades later, the childhood memory of that ritual, combined with the fact that her Dad's slides were still tucked away in her parents' home, served as the inspiration for an imaginative new series of images that the artist created from 2016 to 2020. The concept for the series was to hold and photograph one of the vintage slides against a similar scene, thus visually merging the past and present. To add even more relevance to the series, Panebianco challenged herself to find matching background environments that had a direct connection to her current life. Chautauqua Lake makes an appearance as well as rooms in her own home and other locations in the environs of Jamestown. She viewed uniting her dad's slides with how she lives today as creating "a place within a place, a memory within a memory." 
The series, titled No Memory is Ever Alone, is appealing on many levels and has garnered an impressive list of accolades across the US and abroad. These honors and awards have come from the Smithsonian Institution's National Portrait Gallery as well as a range of institutions in Ireland, Germany, and Portugal, among others. The series has also been showcased in many publications including The Guardian and La República. Most recently, Panebianco had a solo exhibition of the work in Cortona, Italy. Closer to home, the Octagon Gallery in the Patterson Library in Westfield, NY presented a virtual exhibition of the series last February.   
If you think that Panebianco's self-described "trail of memories" would make a good book, you would be right. The publication, titled Holding Time, is being published in an edition of 500 by Yoffy Press and is available now for preorders. Visit yoffypress.com for more details.