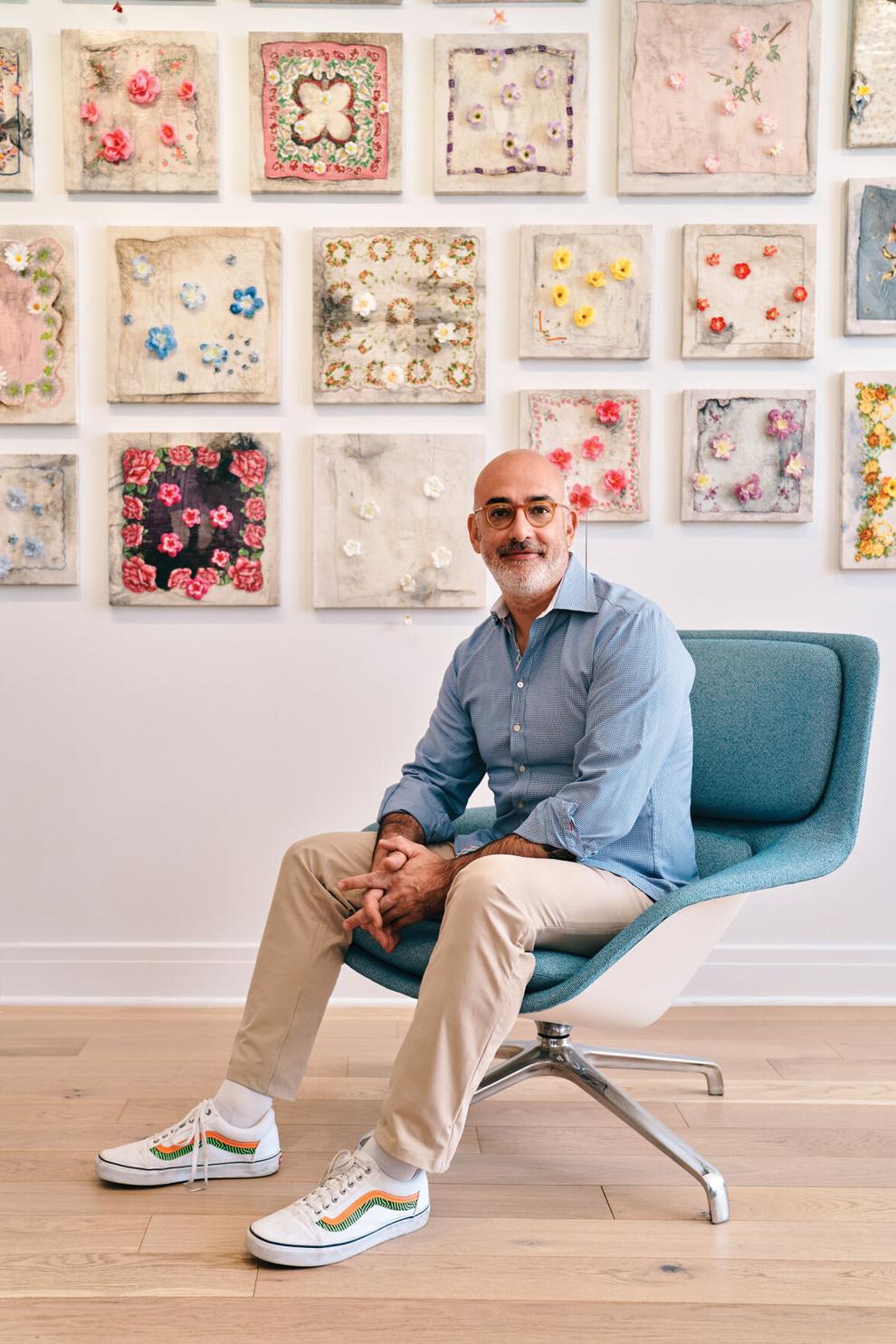 Through August
Brought to Light, Orenda
at K Art Gallery, 808 Main Street
thek.art, 216-2941
One reason we've been waiting for a place like K Art is located about twenty miles north of the gallery's downtown location. It is the looming, deteriorating hulk unofficially known as the Turtle and officially named the Native American Center for the Living Arts when it opened in 1981. Once a vibrant focal point for Native culture, it has been vacant since it closed in 1995 and sits near the edge of the Niagara River Upper Rapids, with no plan for preservation or revival.
K Art provides an opportunity to refocus that frustrated energy and reawaken local audiences to the rich vein of Native American expression that informs our community. With a mission to increase visibility of contemporary Native art, K Art aims to blow away stereotypes, replacing them with fresh, challenging works by artists who may or may not employ traditional Indigenous motifs.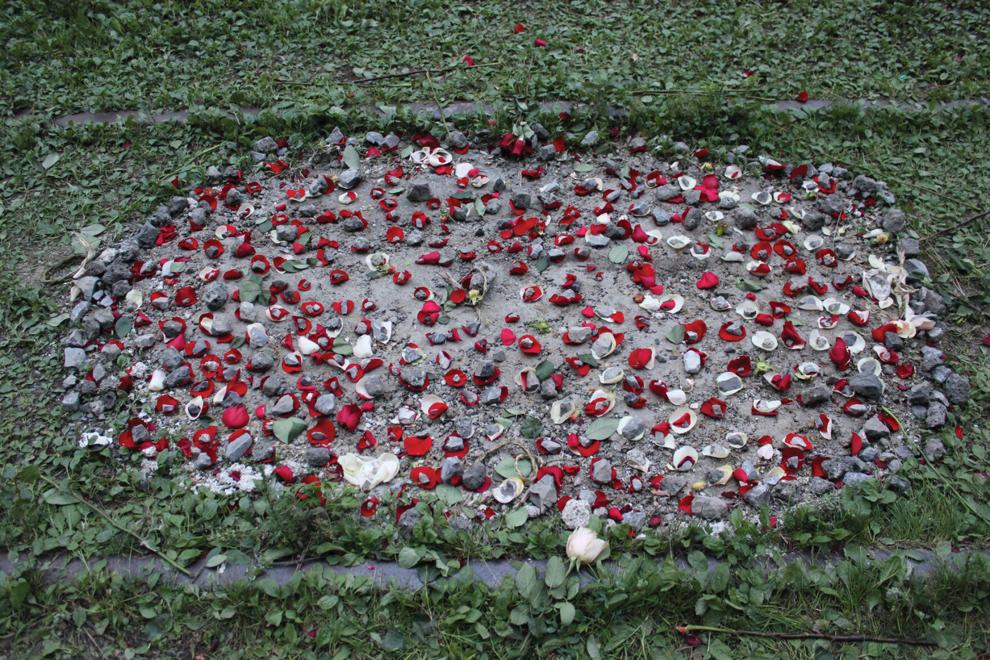 K Art was opened this past October by Dave Kimelberg, attorney and Seneca Nation (Bear clan) member, who also rents out the space for coworking and events. Located at 808 Main Street, the multilevel facility has a downstairs gallery, an upstairs gallery, upstairs offices, and an elegant rooftop patio with beautiful views of downtown and nearby St. Louis Church. It's a stylish renovation of an 1878 brownstone, adding life and strengthening links between Allentown and the theater district. 
The inaugural exhibition featured many artists who may be unfamiliar locally but have been internationally shown and featured in well-known museum collections, which underlines the importance of bringing this programming to Buffalo. A second show opened in May. Entitled Brought to Light: The Epidemic of Violence against Indigenous Women, it includes works by five Native American artists who explore the subject using interesting and, given the topic, often-subtle visual and multimedia techniques. Part of the show documents a performance piece by Julia Rose Sutherland (Mi'Kmaq Metepangina) that took place at Silo City. It employs rose petals as symbols of remembrance, as does the mixed-media-on-fabric series by Sonya Kelliher-Combs, which was previously shown in Denmark. Brought to Light is up through August.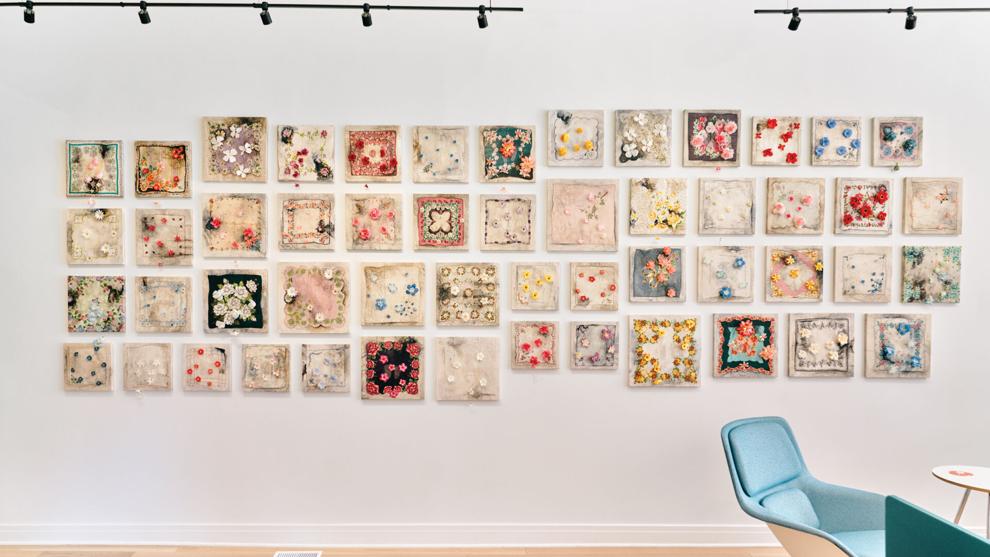 Much like another new gallery at the other end of Allentown, College Street's Rivalry Projects, K Art introduces new players to the neighborhood's gallery scene, players who are much needed, given the closings of Indigo and Nina Freudenheim. This infusion of artists who have made their reputations outside Buffalo and gallery owners with innovative ideas about gallery design is fresh, exciting, and, dare we say it, game-changing. 
The fact that K Art is bringing attention to Native artists who are based both locally and outside WNY provides important context and diversity to our understanding an appreciation of these artists.  A small exhibition accompanying Brought to Light features works by G. Peter Jemison (Seneca, Heron Clan), a painter who's also a leading authority on the subject of Haudenosaunee history . K Art has signed Jemison as the first artist it is representing.
Dave Kimelberg is optimistic about his new venture. "We've only been open six months," he says, "but we've sold a lot of work. I think it's only going to go up from here."