Throughout August
Noah Falck: Exclusions
Falck is offering sidewalk/driveway readings from his book to anyone who has purchased it.
tleavesbooks.com, exclusions2020@gmail.com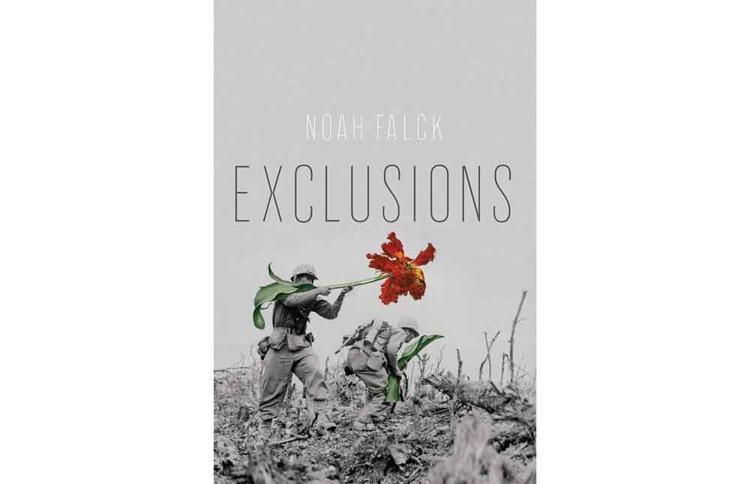 Noah falck's poetry reads like it  was written in the time of COVID, with opening lines like, "For all you know/down the street/ the world has ended" and, "As we drive past the cemetery,/we hold our breath for several minutes." But no. We received word of this book (Tupelo Press) back in November of 2019. Perhaps it's the the lines about dreary weather and loneliness that add to the book's somber tone and make it oh-so-relevant. This tone is lifted, however, by a constant thread emphasizing love and the importance of redemptive bonding— and new life, just like the bright red flower in stark contrast against a gray battlefield on the book's cover.
In the absence of a celebratory launch, Falck plans to offer free curbside readings to those who purchase Exclusions. It's on sale at Talking Leaves; Falck can be contacted at exclusions2020@gmail.com to set up the readings.
Currently Education Director at Just Buffalo Literary Center, Falck has received fellowships from the Kenyon Review Writers Workshop, The Ohio State University, and Antioch Writers' Workshop. His poetry has appeared in Boston Review, Conduit, Kenyon Review, Ploughshares, and Poets.org.