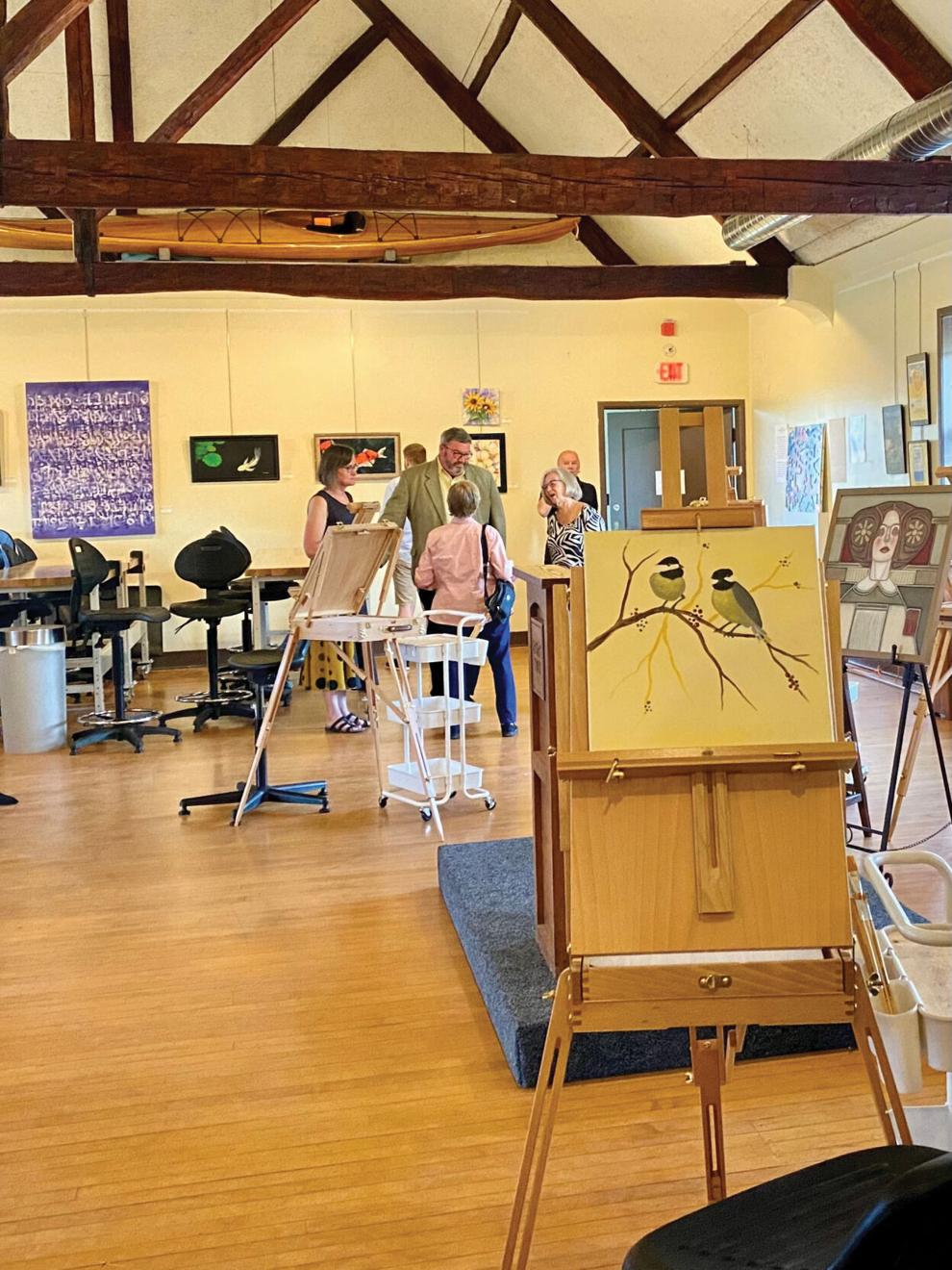 In mid-May, the Roycroft Campus celebrated the opening of the new Castiglia Art Center, located in the historic Print Shop. The Center provides open studio space for artists to create and exhibit artwork, gather, and conduct classes. Affordable membership and day pass options make this new community resource accessible for all.
The project's benefactor, Barbara Castiglia, invested $100,000 and has committed to supporting operating costs for the first six years in hopes that the Center will then be self-sustaining. "My family has always loved the Roycroft," Castiglia says. "While there are several art centers in Western New York, most are in the Northtowns. East Aurora and the surrounding towns are very art-focused. I wanted to create a place for artists." 
The Castiglia Art Center is open to the public on Tuesdays from 11:00 a.m.-4:00 p.m., Thursdays from 4:00 p.m.-9:00 p.m., and Saturdays from 9:00 a.m.-2:00 p.m. Day passes are available for $5. Annual memberships start at $25 for students, $50 for individuals, and include free options for arts organizations and instructors.