January 7-27 
Exquisite Potential
Alan Zuckerman believes his three-year-old son is the Messiah.
This performance has been cancelled.
---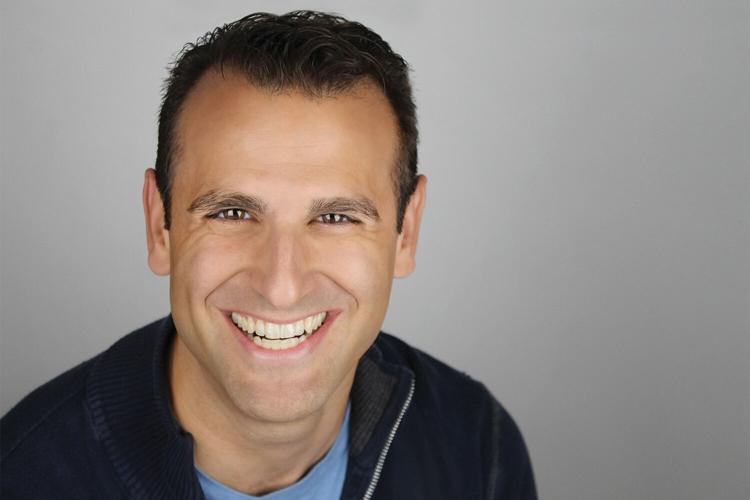 Tell us about the inspiration for this play.
Two things: being a new father and Obama's first campaign and subsequent election. As a new dad, I was watching my son grow up and gobsmacked by all of the amazing things he did (doesn't every parent think their child is amazing? And don't we also think, or maybe it was just me, what if my child is the Messiah?). And simultaneously, I was terrified that I was going to suck as a dad and screw it all up. In the background was Obama's "Yes We Can" slogan. After his election, people seemed to forget our part of that equation—"we"—and started thinking "yes he can" and getting frustrated when he wasn't fixing everything. I thought about the expectations we put on others and that led me to start this play.
Is this your usual type of play? 
It's hard to say what my "usual" is. I have this play about parents who think their son is the Messiah and another about the Brontës using fantasy worlds to deal with grief, and another about marionette puppet parents who have a human child, but at the heart of everything are human stories that use theatricality to frame them. Pretty much all of my writing also shares a love of language and how we use words as weapons. I also try to infuse humor into serious issues because that's the way I see the world: simultaneously hilarious and devastating.  
Why do you write for theater, as opposed to, say, writing novels?
Because I love nothing more than being in an audience and feeling the electricity of the characters on stage grappling with questions that I have; my plays are my way of saying, "I can't be the only person that's noticed this, right?" 
What's been your experience in the digital arena during COVID? 
I've had a bunch of readings, but this is the first larger scale production during COVID. 
What are the pros and cons of digital production?
Instead of being limited to a geographic area for audiences and artists, a digital production can allow for a much more diverse audience—and my mom can see my work without having to fly out to see it! The biggest con is missing a huge part of the experience—being with all those audience members. Something magical happens when a group of strangers comes together in the same place at the same time and experiences something ephemeral, a performance that will never happen exactly the same way ever again. 
How has your playwriting career been affected during this time?
Sadly, a few productions of my work that have been indefinitely postponed, so that's been a big bummer. Like many people, I think I'd taken theater for granted, and this time has helped me recognize how passionately I want for it to return and to think about what my role in it will be like.
How has the current time changed your writing?
It's made me think more about the "why" of my writing. It's made me want to write plays that are even more theatrical and have to be done on stage. Also, because there's going to be a logjam of amazing new work coming out of this time, it's taken a bit of the pressure off. Playwriting is already a competitive field with far more plays being written than there will ever be opportunities to produce, and when I think about all of the plays that were already in literary manager and artistic director's piles before the pandemic and the hordes that will be added during and after, I realized I had two choices: 1) hide under the covers and stop writing (full disclosure: I did do this for a while) or b) keep writing without expectation simply because I have stories I still want to explore, regardless of if they're ever widely produced. 
What's helped you stay most grounded to your playwriting during this time?
I've suddenly had time to read more and watch more as well; so much has been released in streaming that I'd missed over the years. Getting to experience the great work of others has helped ground and inspire me. Being able to connect with fellow playwrights and artists who are experiencing the same things helped as well. 
What's helped you stay sane?
My family. I am so grateful that the people I'm stuck with everyday, my husband and son, are the best people to get stuck with. They make me laugh, they make me smile, and they keep me sane. We've watched so much TV and movies and plays together over the past few months and played games and done puzzles and cooked—well, they've cooked and I've eaten. Oh, and I've also taken up cross-stitching like a fiend; that's kept me sane as well.
What else?
This play originally called for a three-year-old child and in the first production, they were having a hard time finding a child, so I offered up my then already long in the tooth seven-year-old to play the part. We kept him up by giving him caffeine soda and candy; I felt like we were raising a pageant girl.  And though the part's since been cut—producers are much happier with me!—I'm so grateful I had the opportunity to see the kid who first inspired the play actually appearing in it, especially since he's since refused to act in any other plays of mine.