A Christmas Carol: the Radio Play
Runs December 1-31 on demand.
Access tickets are $20. alleyway.com
Read our interview with David Mitchell, playing Scrooge, here. 
Quick 6
Holiday Shorts at Jewish Repertory Theatre
1) Synopsis: Atlanta playwright Hank Kimmel's collection of offbeat, comic ten-minute plays features themes of the holiday season and stars Brian Brown, Melinda Capeles, Steve Copps, Joe Isgar, Max Goldhirsch, Lisa Ludwig, and David Marciniak directed by Steve Vaughan.
2) The show includes The Day Santa Ignored Us, Answers to Their Prayers, Beat the House: A Hanukah Midrash, Last Lesson Plan, and The Big Bad Wolf vs. The Three Little Pigs, and cover everything from love to competitive dreidel to the pandemic.
3) Director Steve Vaughn is reshaping the material into something akin to a Saturday Night Live format, with the intent to give it a Rowan and Martin's Laugh-In vibe. 
4) Playwright Hank Kimmel (also known as Henry W. Kimmel) is a founding member and serves as board president for both Working Title Playwrights, an Atlanta-based theater company, and Alliance for Jewish Theatre (alljewishtheatre.org).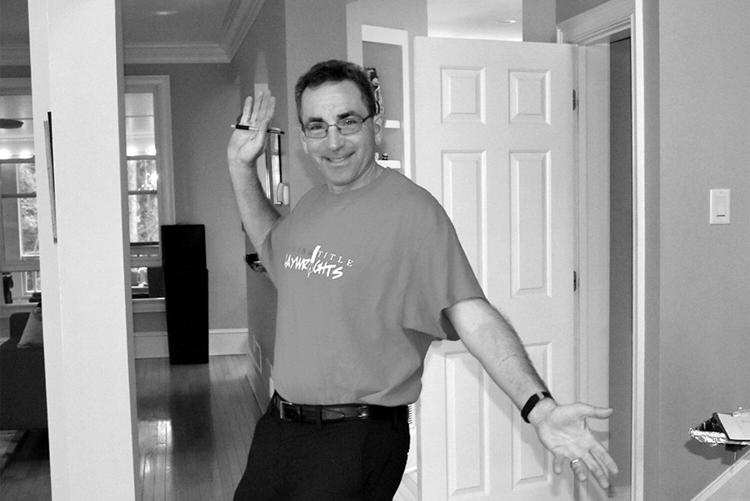 5) Kimmel has written more than 200 plays, and has short play compendiums not only for the holidays, but also Jewish life, parenting, love, sports, divorce, and political correctness!
6) What They Said: "Taking his cues from Woody Allen, David Sedaris, and Saturday Night Live, Kimmel is preoccupied with the ironies of contemporary urban life, which focus on umbrella themes of domestic life, community, the workplace and the holidays.  Done with equal parts affection and anxiety."—Atlanta Constitution-Journal
More News
Torn Space Theater, in partnership with the Adam Mickiewicz Library and Dramatic Circle, has begun a long-term, multi-phase plan to expand and improve the theater, as well as a section of Fillmore Avenue that links established East Side landmarks like the Broadway Market and Central Terminal with emerging ones like the Buddhist Cultural Center. 
When complete, the project will offer a state-of-the-art indoor performance space, design studio, reclaimed green space for outdoor performance, public art, and community engagement through lectures and gatherings. To date, the entire capital campaign has raised over $2.2 million.