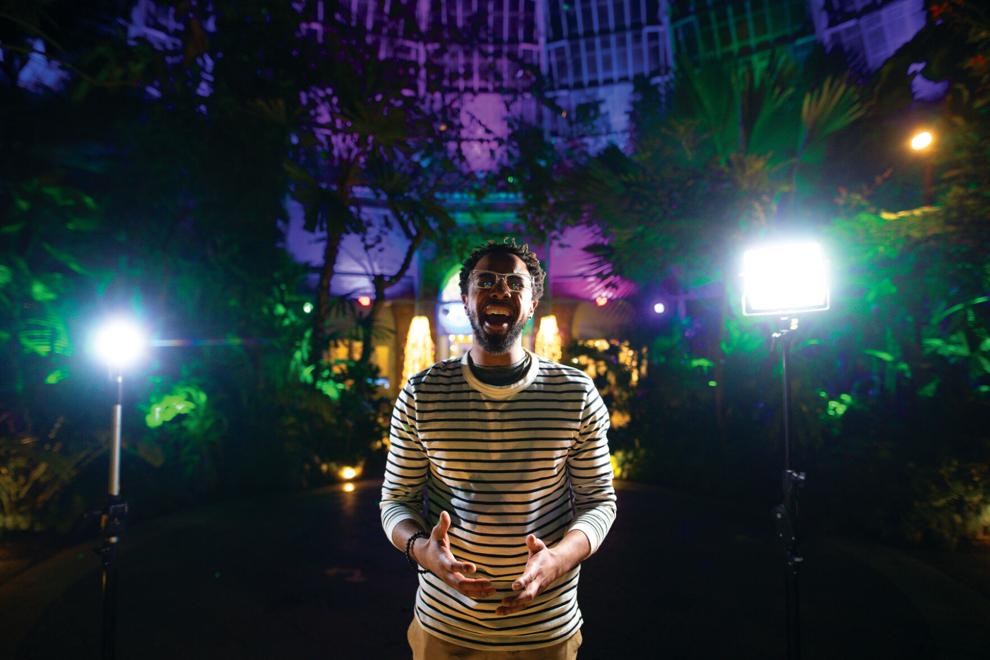 JUNE 10-27
Songs for a New World
Tickets are $25 per household and available from secondgenerationtheatre.com.
---
Behind the scenes, theater companies are itching to announce their seasons but are also seeking ways to pique patron interest in returning to their former show habits. Shakespeare in Delaware Park is doing an abbreviated Midsummer Night's Dream next month with the full production slated for summer 2022, and, this month, Second Generation Theatre (SGT) presents a digital production of Jason Robert Brown's Songs for a New World, a show that was postponed from its 20-21 season and is slated for its 21-22 season.
Brown's 1995 song cycle examines life, love, and the choices we make, from the deck of a 1492 Spanish sailing ship to a ledge fifty-seven stories above Fifth Avenue. The characters range from a man determined to elevate his status by becoming a basketball star to a woman whose dream of marrying rich yields a soulless marriage. The songs are intended to be timeless about one moment in any time.
"When we started postponing shows back in early 2020, I listened to this playlist while I was out walking," says SGT Artistic Director Kelly Copps. "It struck me time and again how relevant these songs still are, and some even more so when looked at through the lens of this pandemic. Bringing pieces of this version into the planned live production in the fall is a unique way to embrace the last year. It wasn't for nothing; it has shaped us and will continue to shape us. It's important to not lose sight of it as we move forward." 
When 20-21 season was canceled, only Brian Brown and Michele Marie Roberts had been cast. "Steve Copps was originally unavailable, but his schedule freed up suddenly, like all of ours did," says Copps. "Bringing in Cecilia Snow is very exciting for us. I still remember watching her sit completely still and deliver a song with such grace and gravity in Ain't Misbehavin' at Musicalfare. I'm thrilled we're getting to work with her."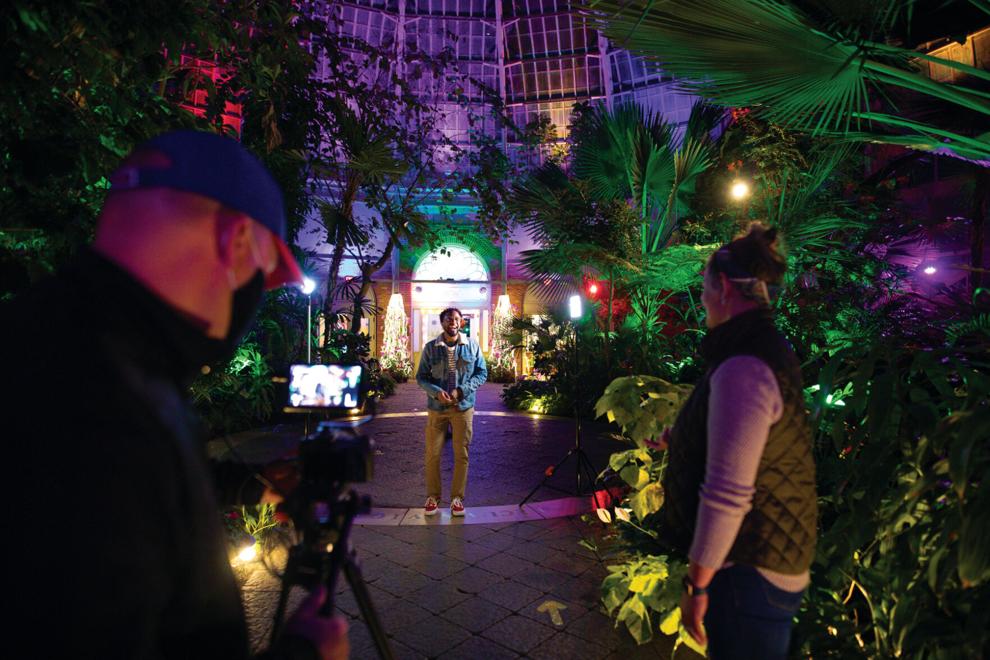 The finished production will be a mix of performance on stage at the Shea's Smith Theatre, SGT's home base, and performance at a series of locations around Buffalo, including the Botanical Gardens, Explore and More, Stitch Buffalo, and the Museum of Science. "Every song has its own venue," says Copps. "We've chosen locations that reflect each individual song and can't wait to showcase them."
The Buffalo-centric idea was a collaborative one among Copps, SGT Executive Director Kristin Bentley, director Amy Jakiel, and videographer/production designer Chris Cavanagh. "We want to tell these stories in a way that is relevant to the social conversations happening in this country, the pandemic impacted times, and looking forward to a more hopeful tomorrow," says Bentley. "We felt that not only does this show continue to have so much to say but it also flexes to constantly changing social environments."
Equally important was trying to do something different. A full-length musical was something Bentley and Copps had not seen, and Copps cites "ZOOM BURNOUT!" as a significant factor. "We can't give the feeling of live theater right now and digital offerings are not the same," Copps acknowledges. "We avoided producing a full show this year because we knew it wouldn't have that live electricity. Streaming Songs in this way, with the fresh look of noted Buffalo locations, feels exciting. We applaud every company who has put work forward this year. It's been a challenging time to be creative at all. We just wanted to wait until we had something special. This will be that." 
Songs for a New World will stream June 10-27. Tickets are $25/household from secondgenerationtheatre.com and will be good for three weeks; closed captioning available.