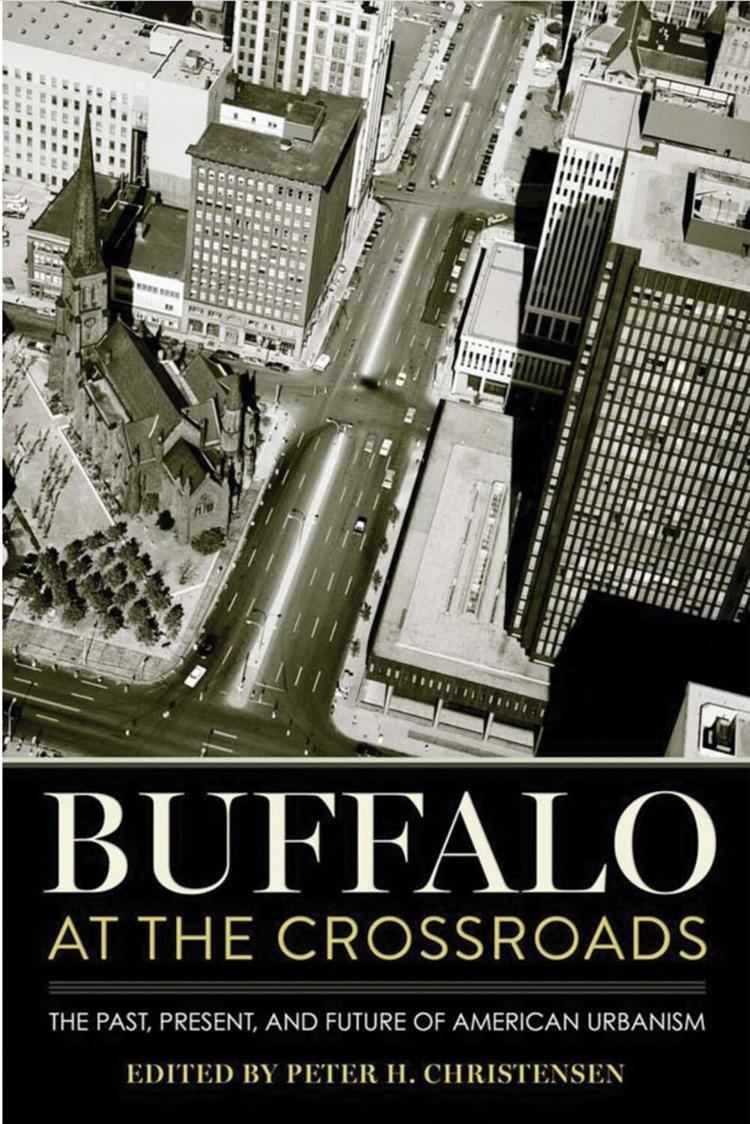 Attend a diverse conversation about Buffalo within the story of American urbanism. Featured authors and contributors include Peter Christensen, Francis Kowsky, Erkin Özay, and Annie Schentag. Discussion is free to view; registration required on Zoom.
November 18
Buffalo at the Crossroads:
An author roundtable
6–7 p.m. Zoom presentation
buffalohistory.org, 873-9644
---
Through November 
Buffalo History Museum
Admission is free through the
end of 2020; guests should pre-register on Eventbrite for general admission to the museum. Third Friday is on November 20; check the website for programs.
(One Museum Court)
buffalohistory.org, 873-9644
Explore Buffalo
In-person touring is back, including American Masters, Best of Buffalo, Downtown Murals, and many more. Check the website; reservations must be made in advance. Mask-wearing and social distancing is required; there are no interior tours.
explorebuffalo.org, 245-3032
Herschell Carrousel Factory Museum Exhibits
Museum admission provides access to all of the museum exhibit areas, including the inside interactive ride exhibits and the outdoor interactive Kiddieland Testing Exhibit.
(180 Thompson Street, N. Tonawanda)
carrouselmuseum.org, 693-1885
Martin House Tours
Self-guided day and evening tours, private interior and landscape tours, twilight tours, and private photography tours are offered. Advance ticket purchase is required; register online or by emailing info@martinhouse.org.
(125 Jewett Parkway)
Martinhouse.org, 856-3858
Old Fort Niagara
Special programming this months include Women of Fort Niagara, Military Music, and Military Engineering. Advance reservations are not required, but additional benefits can be made available to groups who schedule a visit more than two weeks in advance.  
(102 Morrow Plaza, Youngstown)
Oldfortniagara.org, 745-7611
Richardson-Olmsted Complex Private Tours
One of Buffalo's most iconic buildings and a National Historic Landmark, designed by great American architect Henry Hobson Richardson, the 145-year-old Richardson Olmsted Campus is being renewed after years of neglect. Private tours for guests ages 16 and older are available by pre-registration only; contact beth@richardson-olmsted.com for information on how to book a tour.
Richardson-Olmsted Complex
(444 Forest Avenue)
Richardson-olmsted.com, 601-1150
Theodore Roosevelt Inaugural Site
Step back in time and into the world that TR knew. Walk where he walked, see and hear the challenges he faced, and get a sense of what it was like to lead our nation during a pivotal time in its history. Hourly tours are available with pre-paid reservations.
(641 Delaware Avenue)
trsite.org, 884-0095