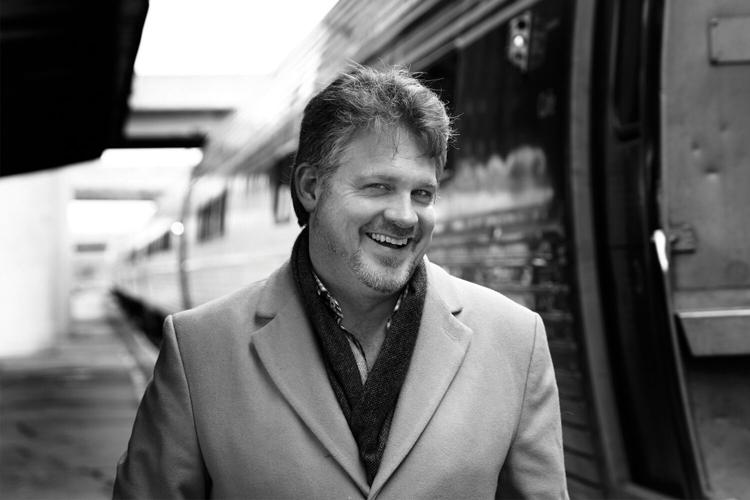 According to Nickel City Opera's Valerian Ruminski, "During the pandemic, all was not horrific. Some wonderful things happened: I pulled away a few layers of very personal and private matters to reveal a powerful, wonderful surprise. The experience has changed my perspective on my career, my inner life, my relationships, and my future as an active member of the Buffalo arts community. This happenstance has inspired me to reveal to the public what the nature of it is and to tell the story in a unique and musical way."
Within the historic setting of Buffalo's Saturn Club, Ruminski sings a full program of songs and opera extracts to enhance the personal story he will share throughout the evening. All event safety protocols and procedures will be adhered to for these events including a fifty person maximum capacity per performance.
December 14–15
The Ballad of John Charles Fix 
7 p.m. at Saturn Club (977 Delaware Avenue)
nickelcityopera.org, 884-8800
---
December 3, 10, 17
Celebrity Series of Boston at Home – Virtual Performances
The fall 2020 edition of Celebrity Series at Home features a diverse lineup of eighteen artists, with newly created, original content; explore streamed performances of chamber music, solo piano, jazz, dance, folk, and more.
8 p.m. livestream
December 3
Bruce Wojik & The Struggle with 77 Stone
Rootsy American rock-n-roll soul music. Reserved seating event.
7 p.m. at Tralf Music Hall
(622 Main Street)
tralfmusichall.com, 835-3500
December 4
Live from Premier Cabaret Lounge: Philippe Lemm Trio
One of the most exciting and electrifying jazz trios around today creates passionate musical soundscapes, ranging from traditional jazz to progrock/classical-influenced music.
7:15 p.m. livestream
The BBC Band 5th Annual Christmas Show
This tribute band specializes in the Beatles and sixties hits. Reserved seating event.
7 p.m. at Tralf Music Hall
(622 Main Street)
tralfmusichall.com, 835-3500
December 5
Vanessa  Williams: Live from the West Side
Williams presents a mix of Broadway showtunes, pop songs, and personal stories. Part of a series presented by Shea's Performing Arts Center; buy tickets online.
8 p.m. livestream
sheas.org, 847-1410
December 8
Baroque Fireworks
JoAnn Falletta conducts Handel's Water Music Suite No. 2, Bach's Brandenburg Concerto No. 6, and Marcello's Oboe Concerto in C minor, plus BPO Brass plays an exciting work by the influential 16th century organist Giovanni Gabrieli, and Wagner's Siegfried Idyll.
7 p.m. livestream
Bpo.org, 885-500
December 9
Buffalo Chamber Players
Concerts offer an exciting and engaging program featuring great music, musician commentary, and audience participation through our stream's chat feature. A link to the live stream will be emailed on the day of the performance.
7 p.m. livestream
Buffalochamberplayers.org, 885-9561
Through December 10
Radio Free Birdland Concert Series
This pay-per-view concert series features a slew of exciting Broadway, jazz, and cabaret performers. A new show airs every Tuesday and Thursday at 7 p.m.
December 15
JoAnn's Classical Christmas
Sal Andolina presents a special saxophone rendition of holiday favorites, plus perennial classics including selections from Menotti's Amahl and the Night Visitors, Respighi's The Adoration of the Magi, and more.
7 p.m. livestream
Bpo.org, 885-500