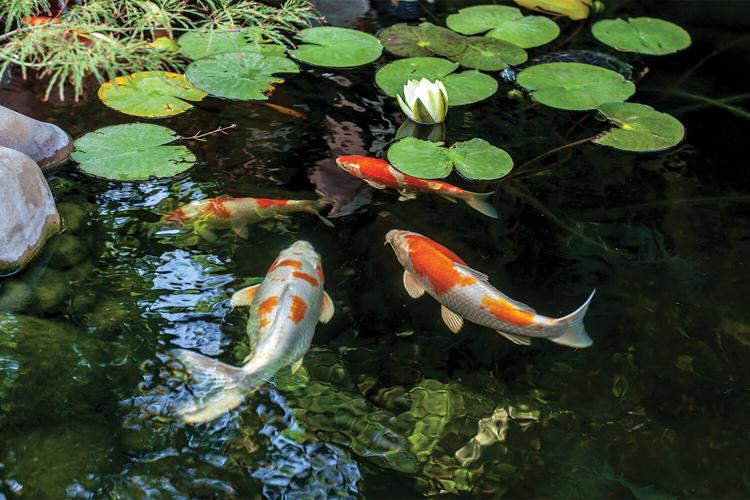 An early access experience at the Botanical Gardens offers a fun opportunity to interact with the facility's popular family of koi. Each participant receives a potted plant, a cup of koi fish food, and time to help feed the colorful fish. Regular admission for the day is included. This special encounter is limited to ten people per experience and tickets must be purchased in advance.
Through January

 
Feed the fish!
9:30 a.m. January 9, 16, 17, 18, 23, 30
at Buffalo and Erie County Botanical Gardens
(2655 South Park Avenue)
buffalogardens.com, 827-1584
---
January 9
Christmas bird count for kids
Following a virtual training, small teams of children ages 8-16 and chaperoning adults disperse to different sites at Reinstein Woods and other nearby locations Each team (limited to nine), accompanied by a guide, will spend about ninety minutes exploring a designated trail for birds Afterwards, teams connect virtually to share their discoveries. Results will also be posted on the Reinstein Woods website.
9 a.m.-1 p.m.
Reinstein Woods Nature Preserve
(93 Honorine Drive, Cheektowaga)
reinsteinwoods.org, 683-5959
Through January
Aquarium of Niagara
Buy timed tickets online to see marvelous sea creatures, visit with penguins, and more. 
Daily at 9 a.m.-5 p.m.
(701 Whirlpool Street, Niagara Falls)
Aquariumofniagara.org, 285-3575
A Peaceful Path
The NY Chapter of View Finders, directed and curated by Bonita Chimes, will be presenting its photographic interpretation of A Peaceful Path. All of the photographs have been taken as viewed "through the lens" and have not been digitally manipulated.
Buffalo and Erie County Botanical Gardens
(2655 South Park Avenue)
Buffalogardens.org, 827-1584
Beaver Meadow Audubon Center
All trails are open to the public from sunrise to sunset.
Nature centers are open Wednesday–Sunday.
(1610 Welch Road, North Java)
Buffaloaudubon.org, (585) 457- 3228
Buffalo Zoo
Visit with mammals, reptiles, and more; advance tickets are required.
(300 Parkside Avenue)
buffalozoo.org, 837-3900
Tifft Nature Preserve
Trails are open daily from dawn till dusk.
(1200 Fuhrmann Boulevard)
tifft.org, 825-6397