If you've been thinking a trip to Finger Lakes Wine Country is long overdue, I suggest planning a visit the week of October 22 through 29, when Finger Lakes Restaurant Week will take place for the second time. Restaurants, wineries, breweries, and distilleries will feature special menus and offerings emphasizing the region's amazing local bounty: its wonderful wines; its local farms producing cheeses, meat, and produce;  and, increasingly, its impressive beers and spirits.
"We want to celebrate our wonderful chefs and restaurants, and also showcase the amazing local farms that we have here," said Morgen McLaughlin, CEO of Finger Lakes Wine Country. She explained that while the Finger Lakes region's first Restaurant Week in June of this year was a great success, having the event in the fall allows chefs even more variety of local ingredients, while wineries are in the midst of the exciting harvest season.
New to Restaurant Week this time around: a la carte lunch options based on two course menus; more vegetarian options; prix fixe menus at varying price points; exclusive winery tasting and tours each day of Restaurant Week, with many wineries offering special tastings with cheese pairings; and a casual kick-off event on Sunday, October 21 with participating restaurants, farms, wineries, breweries and distilleries. A preview dinner at Red Newt Bistro on Tuesday, September 24, offered a glimpse at some of the originality, talent, and passion for local food that the Finger Lakes's chefs possess in abundance.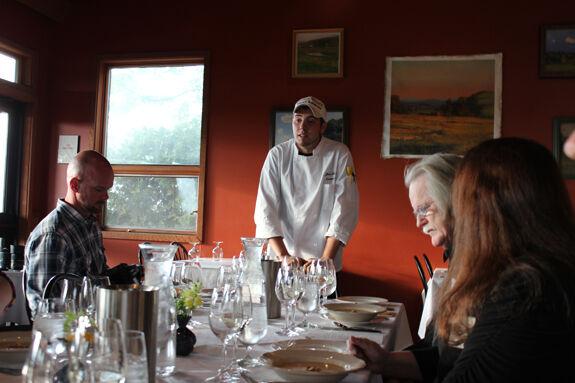 Diners are in for a treat; the Finger Lakes is home to many fabulous chefs, and Restaurant Week is their chance to flex their local muscles with special seasonal offerings done in creative ways. Prominent chefs taking up the "local challenge" include Chef John McNabb of Knapp Vineyard Restaurant in Romulus; Chef Bruce Java of Union Block Italian Bistro in Hammondsport; Chef Orlando Rodriguez of Veraisons Restaurant at Glenora in Dundee; Chef Vachel Mitchell of the Ginny Lee Café at Wagner Vineyards in Lodi; Chef Brian Personius of Union Block at Esperanza Mansion in Keuka Park; and Chef Brud Holland of Red Newt Bistro in Hector. Each is preparing special prix fixe menus showcasing the region's remarkable farm bounty, paired with its most food-friendly wines.
The week is also wonderful opportunity to pay a visit to some of the region's best wineries, many of which are offering special tastings for Restaurant Week. Ravines, which just opened up a new tasting room and wine cellar in Geneva, is offering a local artisan cheese plate, each selection pairing with one of their excellent wines. The robust, curvy chardonnay, paired with Finger Lakes Farmstead "Red Meck" aged Gouda and Red Jacket Orchard Quince Jam, is the star of the show, but don't miss their gorgeous Meritage.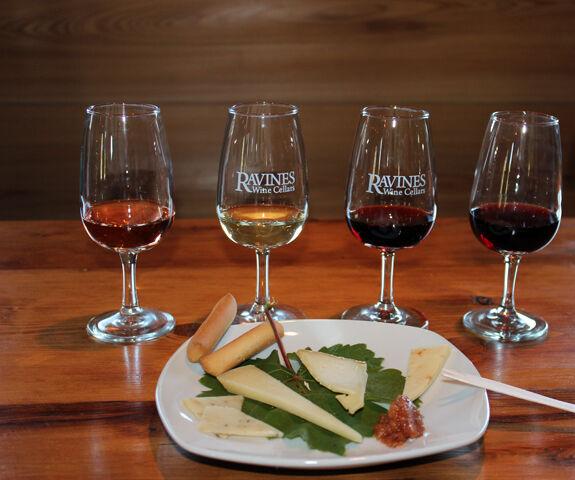 Hermann J. Wiemer, undoubtedly one of the most consistently outstanding producers in New York and in the country, is well worth a stop any time of the year; currently, the winery is offering several gems including the 2011 dry gewurztraminer and the excellent-value Field Cuvee 2008, a blend of Cabernet Franc, Pinot Noir, Cabernet Sauvignon, Merlot, and Lemberger. Magdalena Vineyard 2011, a flinty masterpiece of a wine in every vintage I've tasted, is not to be missed.
Finger Lakes Distillery, the area's new farm distillery, is a great point of interest for lovers of spirits; the distillery sources local grain, grapes, and other ingredients to produce whiskey, grappa, and various liqueurs. The beautiful copper still is a sight to behold on its own, and the range of products will please a variety of drinkers. Be sure to taste the rye whiskey and their excellent gewurztraminer grappa.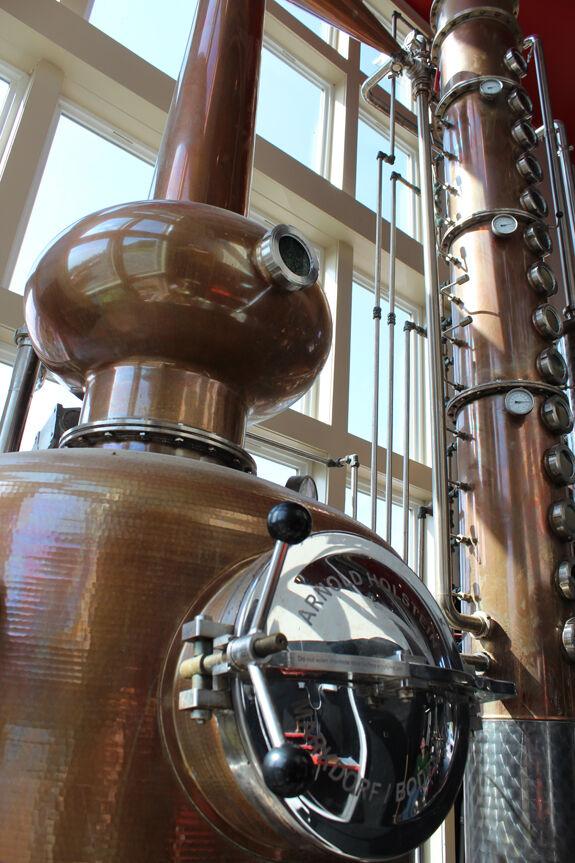 A visit to Finger Lakes Restaurant Week would be incomplete without a stop at Lamoreaux Landing. An official Restaurant Week participant, Lamoreaux Landing––truly one of the most visually stunning sites in the entire state––is offering a wonderful cheese plate with five of their wines. The 2011 Red Oak Vineyard Riesling, one of the tasting selections, is a beautiful single-vineyard bottling from a winery that leads the nation in Riesling.  The pairing with Kenton's Bianco cheese is perfect. Great Riesling isn't exactly a surprise in the Finger Lakes, however, and it's the reds that really set Lamoreaux apart. The 2009 T23 cabernet franc and 2010 76 West (a cabernet franc–heavy Bordeaux blend) are both meaty, grippy, ripe, and balanced––excellent food wines from both a cool, challenging vintage (2009) and the ideal 2010 vintage. This producer remains one of the most impressive in New York.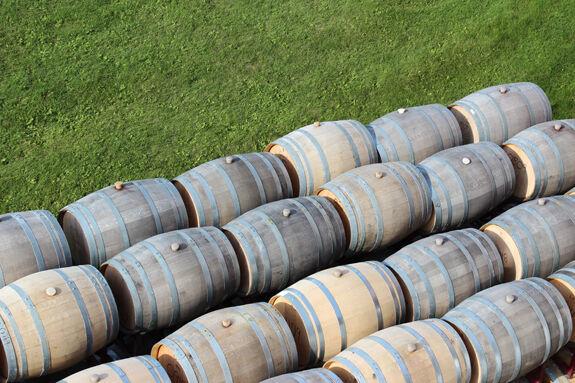 Keuka Lake is an easy stop on the way to or from Buffalo, so take the chance to stop and taste. Dr. Frank's Vinifera Wine Cellars holds great historical interest (check out our story on Frank in the October issue of Spree) but that's just the beginning. Ravines's original location is right next to McGregor Vineyards, which has a cozy tasting room and several unique estate wines including Rkatsitelli-Sereksiya, a balanced white with apple-peel notes and lovely acidity.
Finally, on the way home, Keuka Spring Vineyards is a gem of a winery with some really outstanding but perhaps less widely recognized reds; these are some of the most focused, delicious, true-to-terroir red wines I've tasted in the Finger Lakes. Their Epic blend, Cabernet Franc, and Lemberger are all well structured and smooth, with a real sense of place.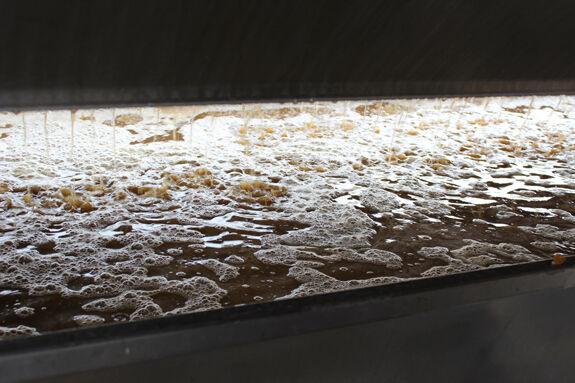 All photos by Julia Burke.