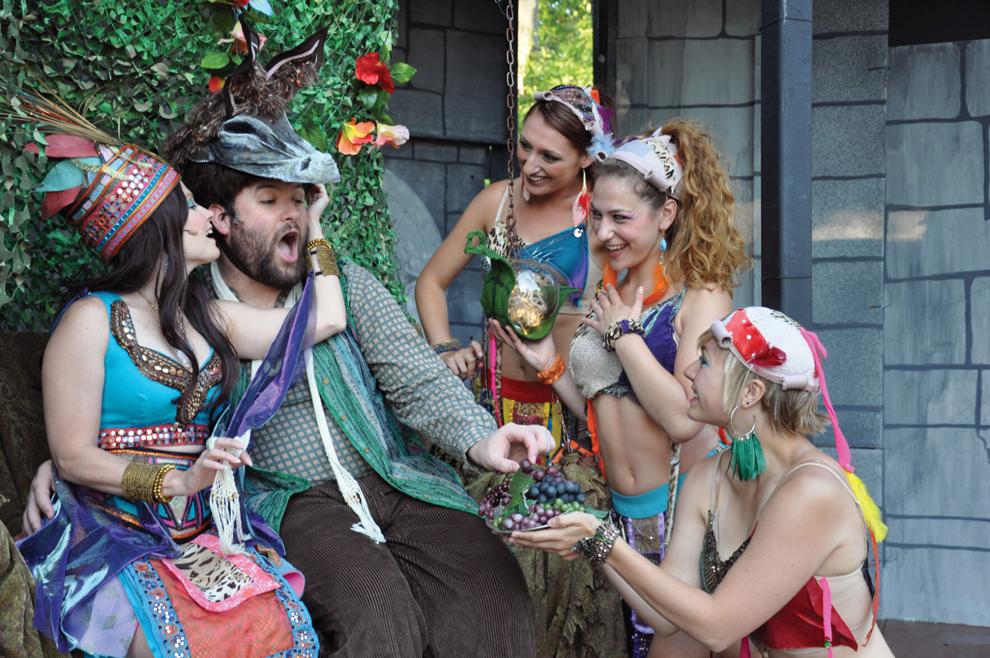 As an outdoor producer, Shakespeare in Delaware Park (SDP) has approached the pandemic differently from the start and, indeed, was the last to announce it wouldn't move forward with its planned 2020 programming. The company did, however, still present a four-person, socially distant touring show live in parks to twelve capacity audiences of fifty each.
This year, the plan was always to not only tour a new show, Shakespeare and Love, but also do a guided tour comprising scenes from last year's planned show, A Midsummer Night's Dream. Both of those events are happening this summer and the hope is that both 2020 shows, Midsummer and As You Like It, will welcome patrons back in 2022.
"So the announcement doesn't change what we were going to do but it changes our capacity," says SDP Managing Director Lisa Ludwig. "Last year, we held out as long as we could; this year, we know we can have live performances so instead of waiting and hoping, we planned the touring show and expanded it to twenty-three performances. If we can do fifty people fine; 100 is better, and 200 would be great.
"Then on top of that, we're doing a guided walking tour, A Midsummer Night's Experience, where Puck will lead groups through the park to see six or seven different scenes," Ludwig continues. "For us to try to staff something with people showing they've been tested is difficult. Things could still change which is why we went with this plan; it's great now and it's great two months from now whether things go back to twenty-five people or up to 600.  Last summer, when those audiences came in, it was uplifting for me to see how happy people were to feel that little bit of normalcy. I have complete faith that by next summer, we'll be doing our main stage shows again."