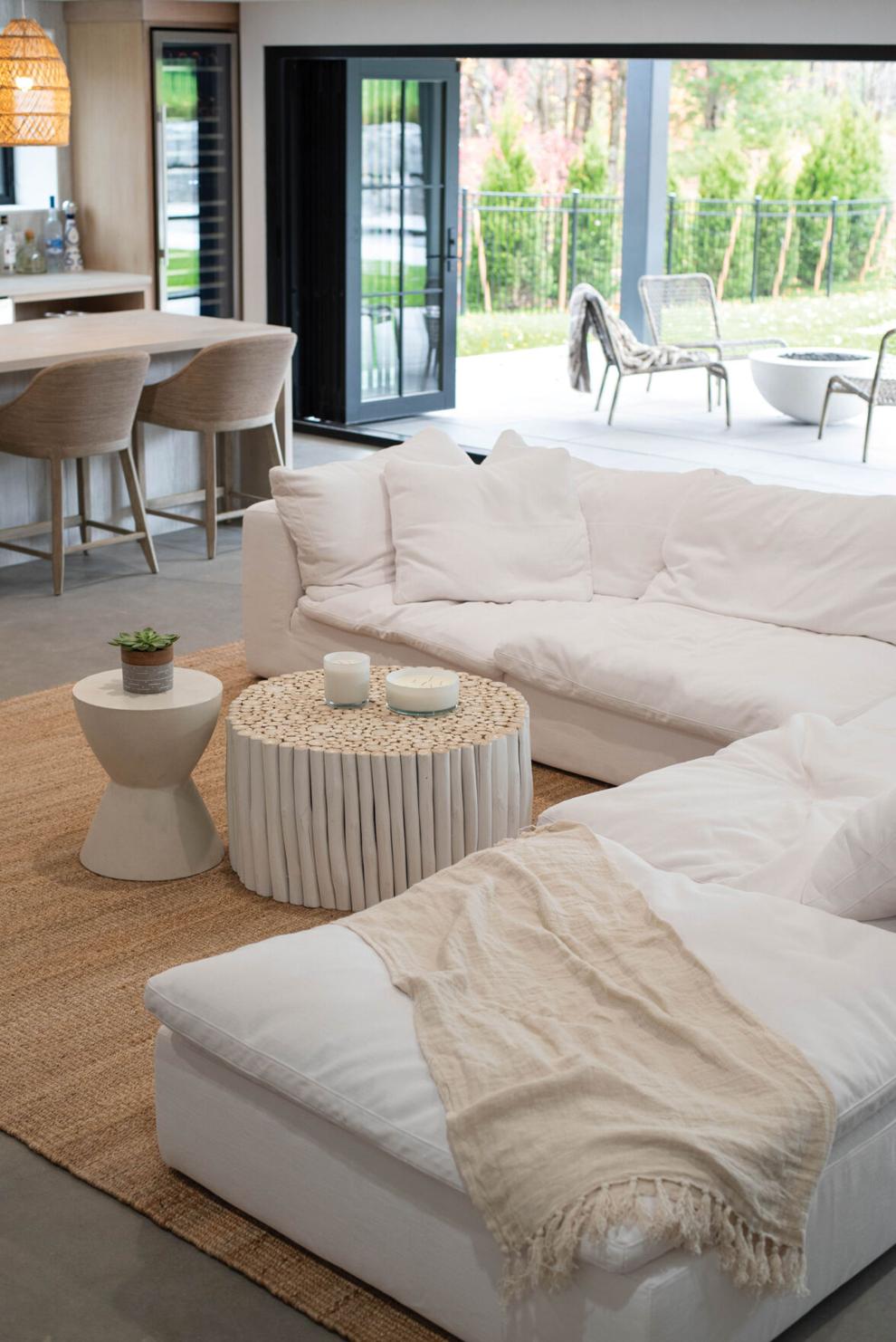 Travel was limited or non-existent this past year but having a home that feels like a vacation destination can evoke that getaway feeling. For Danielle Ciminelli, it was memories from trips past that drove design choices for her family's newly renovated walkout basement. "We wanted to incorporate a lot of inspiration from our travels like Miami, Montauk, and Greece, using a lot of organic earthy materials," she shares. "I drew a lot of inspiration from the 1 Hotel in Miami, which was designed by Meyer Davis. All their floors are concrete, with light white oaks and a lot of plaster. We wanted a beachy feel."
"Their basement was completely unfinished, a typical concrete floor, cinder block walls before we started," recalls Raelyn Capozzi, Founder and Principal Designer of West End Interiors. Though the process wasn't exactly a day at the beach—it took more than a year from planning to completion—Capozzi and Ciminelli ultimately honed in on Mexico-inspired interior and exterior elements to create a casita en la playa in Orchard Park.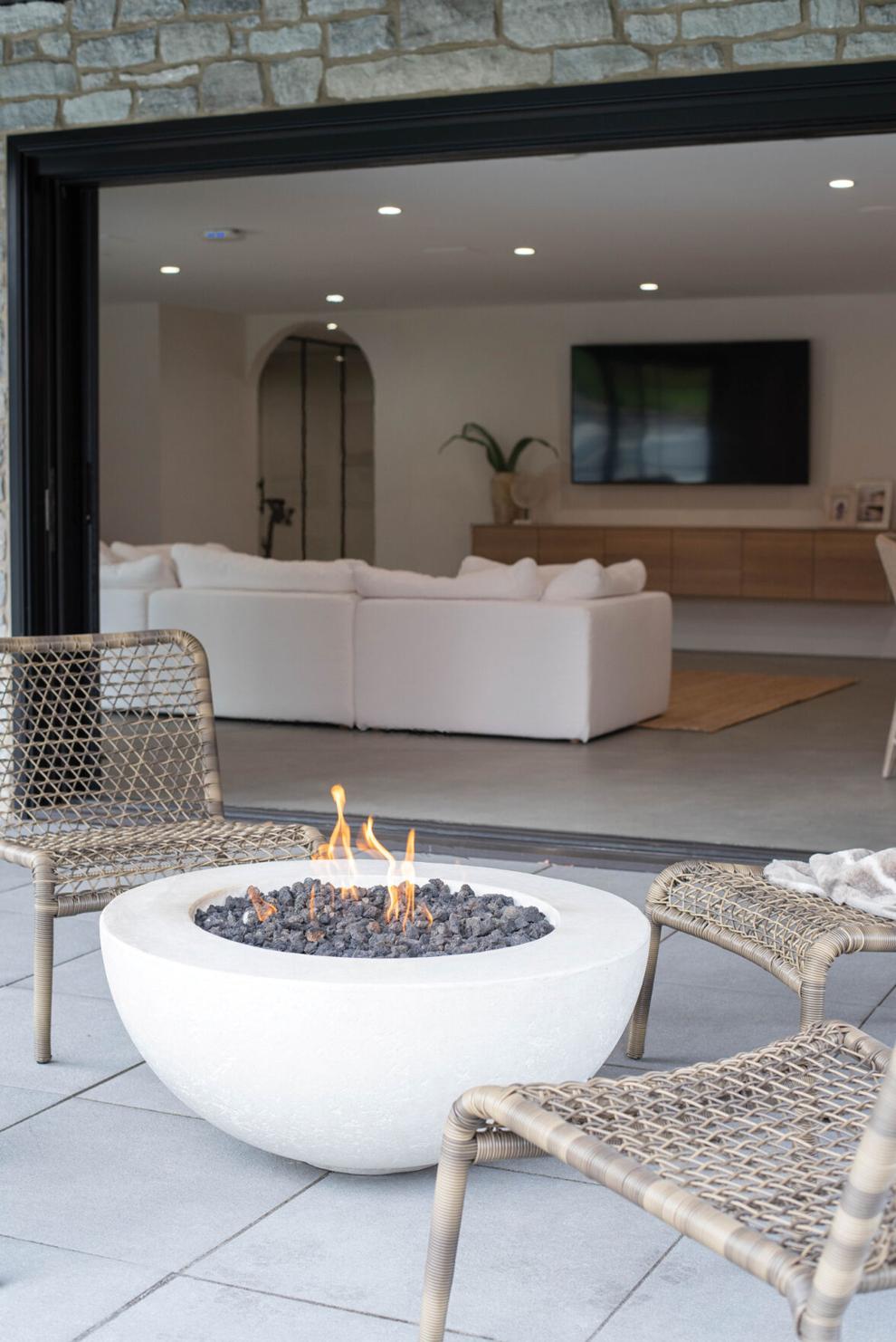 "In Mexico, they use a ton of concrete and plaster; that's how you get all those smooth surfaces with a slight texture to them, all the curves and everything," says Capozzi. "We were probably designing with [the homeowners] for four or five months to get to the final design. We used a ton of specialty materials that we had never used before so we were very diligent in ordering a ton of samples."
"We started off with a totally different vibe; that was probably the biggest change, that went from really dark to really light," says Ciminelli. "Some of the materials we used in certain places changed, little things like maybe the ceiling, the heights of pendants to allow for you to see the TV behind the bar better, different angles."
The lime wash for the main walls is essentially a "putty" made from limestone that was crushed, burned, and mixed with water in order to create a surface with a chalky texture; it took some trial and error to get it right.
"We looked at like six different color strips and then we narrowed it down to three to try it on the walls, then picked from there," says Ciminelli. "You really have to see it on the wall and then you're like, 'oh my God, this looks yellow, this looks blue, this looks green.' [You really have to narrow] it down to the perfect color."
And if that weren't tough enough, then came the decision about application pattern. "Do we try it like with arc strokes? Do we try it with crisscross strokes? Do we try it just painting up and down like normal?" asks Capozzi. In the end, a mix of a crisscross and arc strokes was chosen.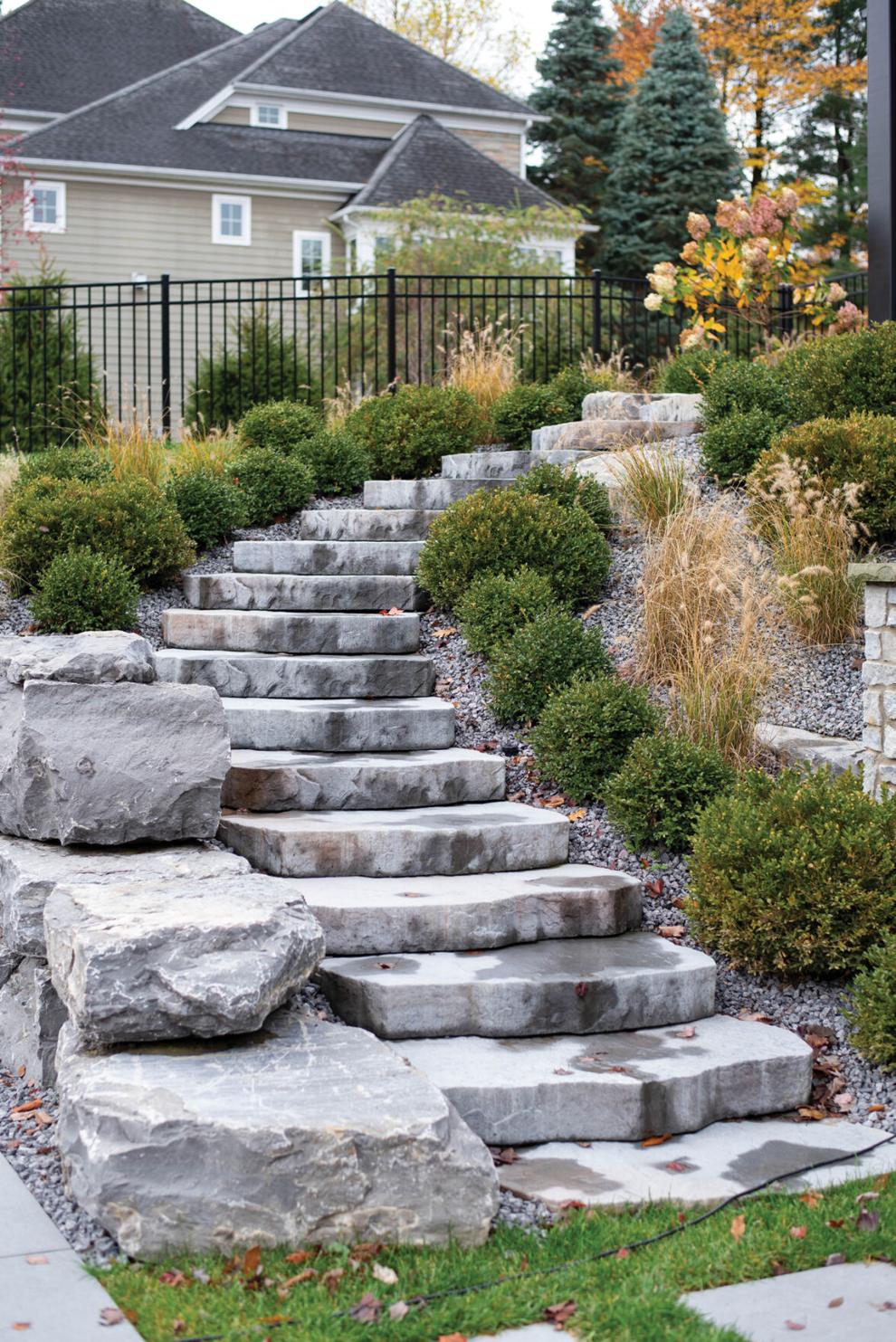 For the Ciminellis, a key feature was the bifold glass doors that allowed for easy access to the backyard.  "You know, we're stuck inside for so much of the year, so when we're able to be outside, it makes it really nice to just have that easy flow from the pool to the basement," says Ciminelli.
"Essentially, they are just a beautiful, big window that opens," Capozzi explains. "There's also a man door connected to it so if you just want to exit and enter through the man door, you could do that. Or you could pull the whole thing open and expose it to the patio. It just creates this open space that brings the outside in." 
Four oversized chairs with an easy-to-use gas firepit create a desired "super loungy feel" for the family space, which is also equipped with two televisions, a kegerator, and a wine fridge. But it's the rattan and white oak accents that cap off the design for this poolside oasis.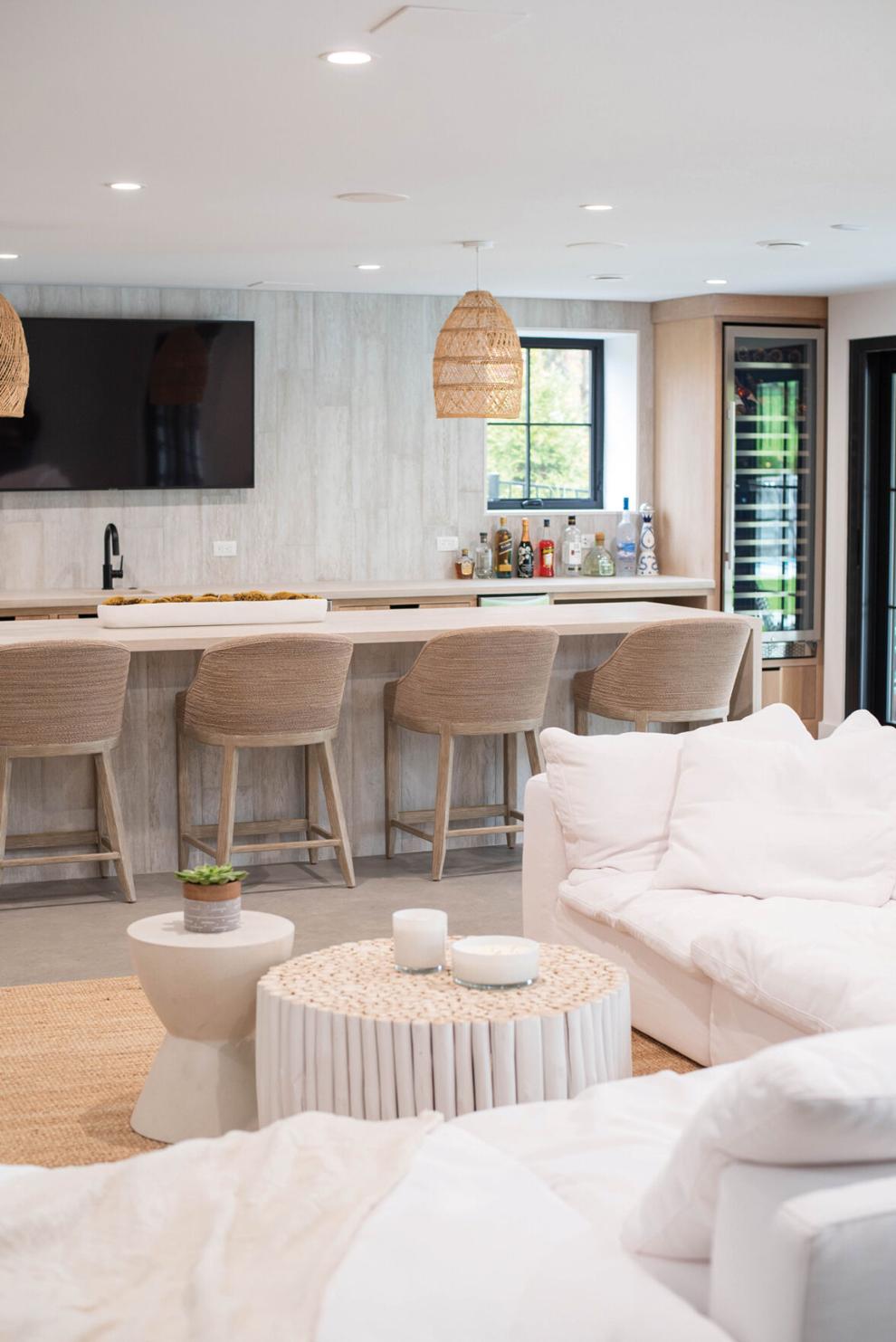 "It all ties in well together, this kind of rattan, woven feel that is a nice rugged texture against all the smooth surfaces," says Capozzi. "We wanted to keep it lighter and free flowing, all kind of the same material."
"When my husband first saw the plans, it wasn't the typical man cave maybe he had in mind," says Ciminelli. "But it's not a basement; it's another level for our family to live and entertain, so it wasn't going to be a man cave, though it still has some elements. We have the TV behind the bar and the big TV in the entertainment area and, ultimately, he loves watching football down here on Sundays with his friends. It was a good compromise for our family."
Though the space feels complete, the Ciminellis have plans to add to their "retreat" this spring. "We're putting up a partition to enclose the space a little more and have the great indoor-outdoor flow," says Ciminelli. "We're going to be building a grill down here so that's going to be great, just a little getaway in our basement."