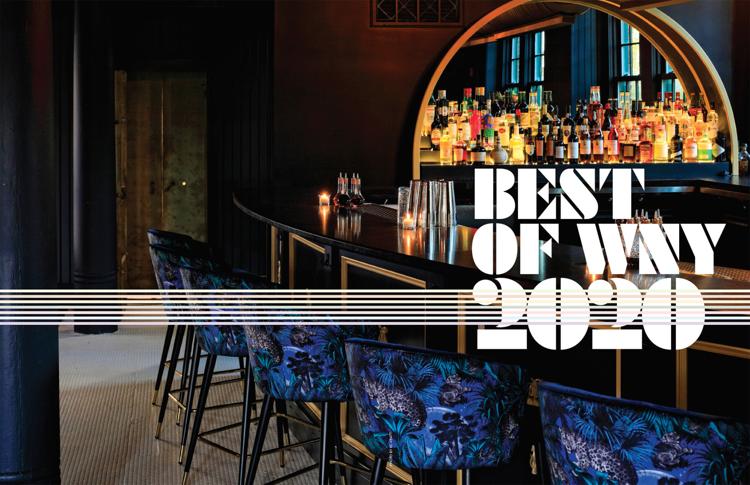 Many thanks to the thousands of readers who voted in this year's Best of WNY poll. Most of the votes came in early spring, so we're pleased to report that, despite a pandemic economy, nearly all the businesses that were chosen six months ago are still open this fall.
In past years, Spree has used a hybrid poll/panel method of deciding these winners, which resulted in a list that was—at least partially—curated by expertise rather than a simple reflection of popular opinion. Over the years, however, we have noticed greater participation in the poll, and we've felt more confident in using it. In 2020, all winners were chosen solely by the poll, expect for a few where there was no consensus. In those cases, we either consulted our writers for recommendations or eliminated the categories.
A poll says as much about the passions of the community being polled as it does about what is actually being ranked. Judging by this year's BOWNY results, Western New Yorkers are still passionate about food. Most of the food categories received five-to-ten times more votes than any other category. The retail and "body basics" categories were a distant second, with the arts/entertainment and personality categories receiving the fewest votes. It is here that we will likely keep the curated element next time; expert recommendations in these areas can help readers take advantage of underrecognized areas of excellence.
It was sad thinking about all the concerts, live theatrical performances, fundraisers, and other gatherings that are often included in the poll and that, normally, we'd be in the thick of as fall begins. Next year, when we reveal the 2021 BOWNY winners, we hope that such events have somehow crept safely back into Western New York life.
Spree's Best of WNY list for 2020 is based on thousands of poll responses. Categories where there was no consensus in the poll have either been eliminated or we consulted our writers for recommendations. The gratifyingly large response we received this year testifies to the love and loyalty readers have for their favorite people, places, and activities in Western New York.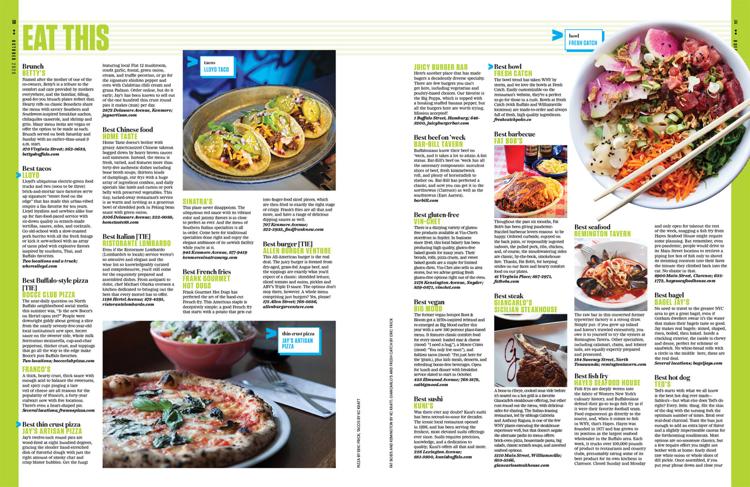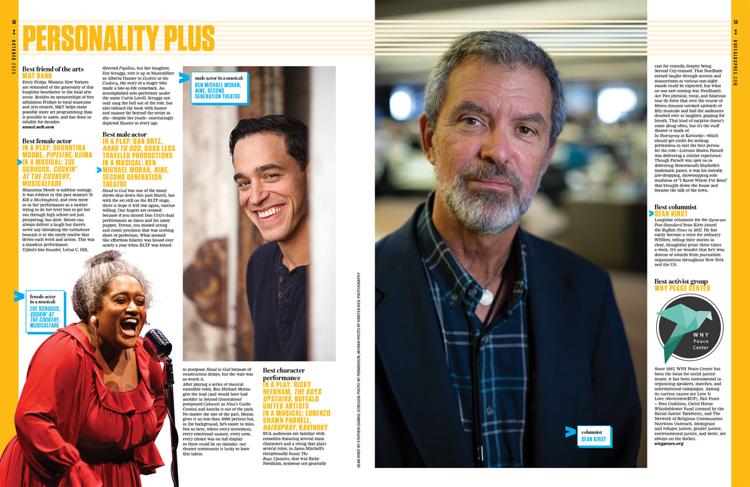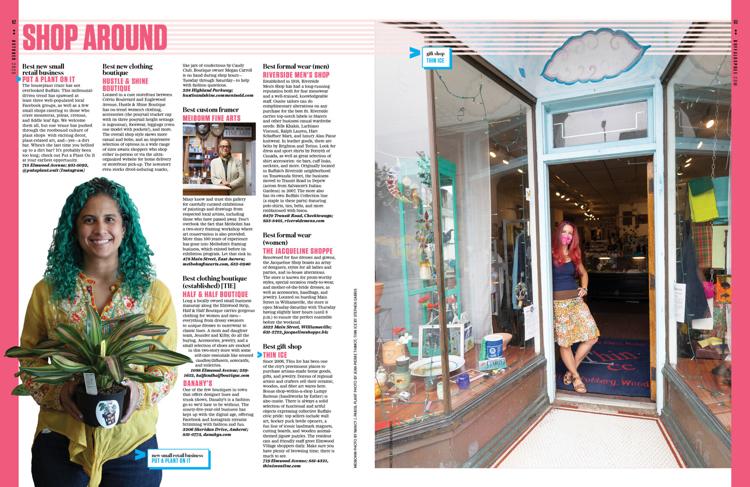 Thanks to everyone who voted and to the writers who provided the descriptions:
William Altreuter, Rachel Fix Dominguez, Ron Ehmke, Donna Hoke, Elizabeth Licata, Devon Dams-O'Connor, Nancy J. Parisi, Christa Seychew, and Wendy Guild Swearingen.
Pick up Spree today at your local newsstand to read about all our 2020 winners! Or subscribe now for FREE access to our digital issue.