Donna Latham-Edwards is the founder of the Impacted Families Project. Since the start of the pandemic, she has worked tirelessly with little fanfare to provide resources and support to families in the city of Buffalo.
"When COVID started, I knew that the impoverished areas of Buffalo would be affected the most," Latham-Edwards says. "[We] have been an ear, a resource connector, and a support. We offer masks and healthy and nutritious foods, and link community members to resources for rent, financial assistance, and any other concerns they may have." 
Latham-Edwards explains that she's been able to distribute resources to families impacted by COVID-19 through tried-and-true relationship building. She notes, "The conversations I've had with our community members are priceless. You never know what you may learn from them, whether it's why they don't vote, history about Buffalo, or more information about their ethnicity and background. It's all informative." This focus on humanity and community, and a willingness to get to know people, is key to Latham-Edwards' work.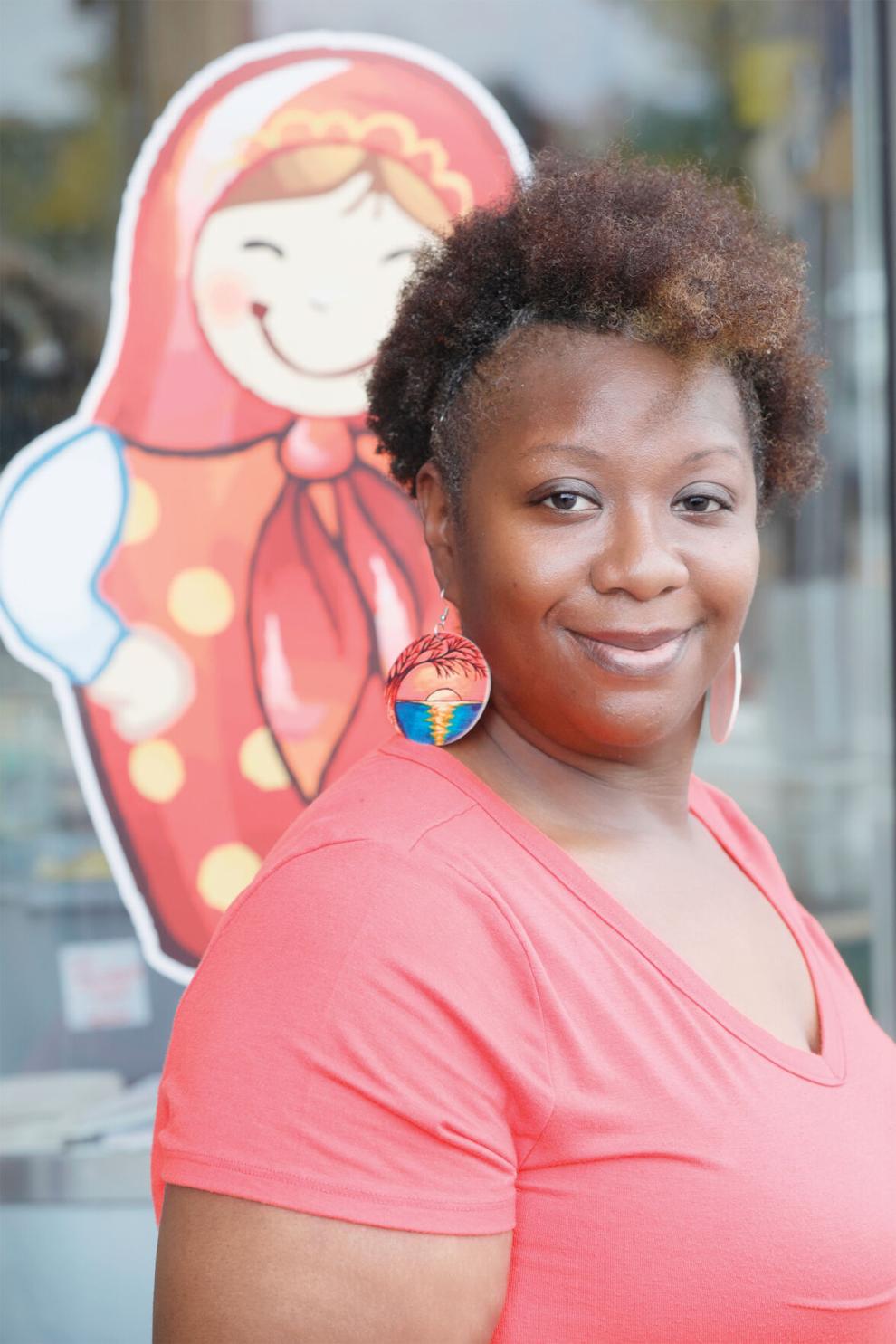 She also is concerned with the big picture: making long-term, sustained improvements to the East Side areas that the Impacted Families Project serves. Latham-Edwards sees the interrelatedness of health and nutrition: COVID-19 laid bare the lack of access to organic, fresh, healthy foods at a time when these foods are more necessary than ever to help bolster immune systems and ward off disease. "I decided to do this work because I knew that there was a huge need," Latham-Edwards says. "Our one grocery store was closed and, although we have a couple of other stores, such as Aldi and Save-a-Lot, there is not enough accessibility to organic, fresh, and healthy food. The produce from our local stores doesn't last long and is not locally grown."
Although Latham-Edward's work is not focused solely on providing access to healthy food, she feels the best work she's done has been helping people learn to grow their own produce. "One of my favorite memories of this year is putting my hands in the soil that would be used to grow food for the community," she says. "It was a beautiful feeling. It is one thing to give someone food, but to teach them to grow and sustain their own is another."  
As the pandemic continues, Latham-Edwards and her Impacted Families Project will continue to think about the big picture structural changes that we need, while also working directly to keep people safe and healthy. She is now looking into filing paperwork for nonprofit 501(c)(3) status, and is hoping to find someone to assist her so she can formalize her work. "Monetary donations are always great, but partnerships with other community organizations are a must," she notes. "What I am unable to offer, I would like to refer them to an agency, organization, or any individual that can assist."
Latham-Edwards is a stellar example of a community member who noticed a problem and set out to solve it. She has done so quietly, relying on hard work, community, and relationship-building skills to do it. Those who want to help, donate, or connect can contact the Impacted Families Project at 939-5574. Follow the organization on Facebook at Impacted Families Project, or email impactedfamiliesproject@gmail.com.