Longing to do something meaningful while connecting with others is a compelling reason to find a new interest during this time of social distancing. Acting on that desire, thousands of Western New Yorkers have taken to hiking to connect with nature and discover our beautiful parks and trails. We first noticed this phenomenon at Hamburg's Eighteen Mile Creek Park. Typically, the trailhead parking lot has four or five cars of anglers, hikers, and mountain bikers enjoying the park's trails and creek. It's unusual to meet more than a handful of people on these trails.
This all changed in April.
Now, with social distancing guidelines in place, the trails are packed! And these aren't just your typical hikers. There are families with young kids and small groups of twenty-somethings, as well as traditional hikers and dog walkers, all sharing the trail system, wearing masks.
Wait, is this a bad thing? No! Our parks were created so that people could explore and connect with nature. Right now, we need that escape.
This renaissance in exploring our trails and park systems is evident in the participants in the Western New York Hiking Challenge. Created by Hamburg's Mike Radomski, this outdoor activity debuted this year and to date has 621 participants and forty-nine stalwarts who've met the challenge by completing twenty of thirty-two trails, through December 20, 2020.
Western New York has a trail or two for everyone at every fitness level, including these:
Wendt Beach Park
Lake Shore Road, Derby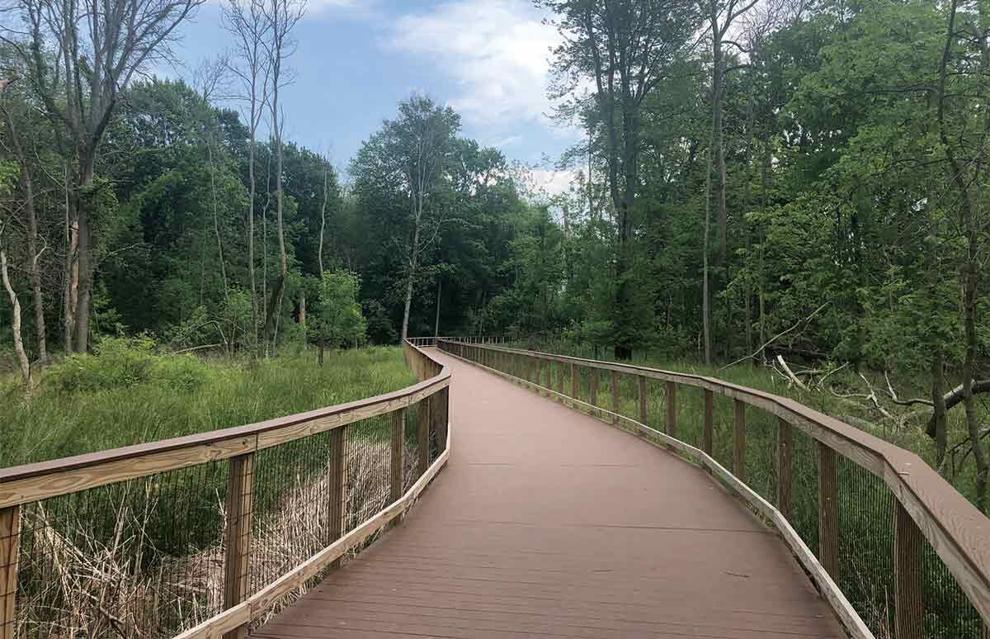 178 acres managed by Erie County. The beach may be closed, but the new trail system is open. This paved and winding trail is the Beaches section of the larger Shoreline Trail System. A short, shaded segment, just under one mile round trip, it weaves through a sunken old growth wetlands forest. Massive oaks line the twenty-five-foot cliffs that overlook Lake Erie. The paved section turns into an elevated boardwalk as the trail passes over Little Sisters Creek, a perfect spot for beachcombing where the creek enters the lake.
www2.erie.gov/parks/index.php?q=wendt-beach-park-map
Reinstein Woods
Honorine Drive, Cheektowaga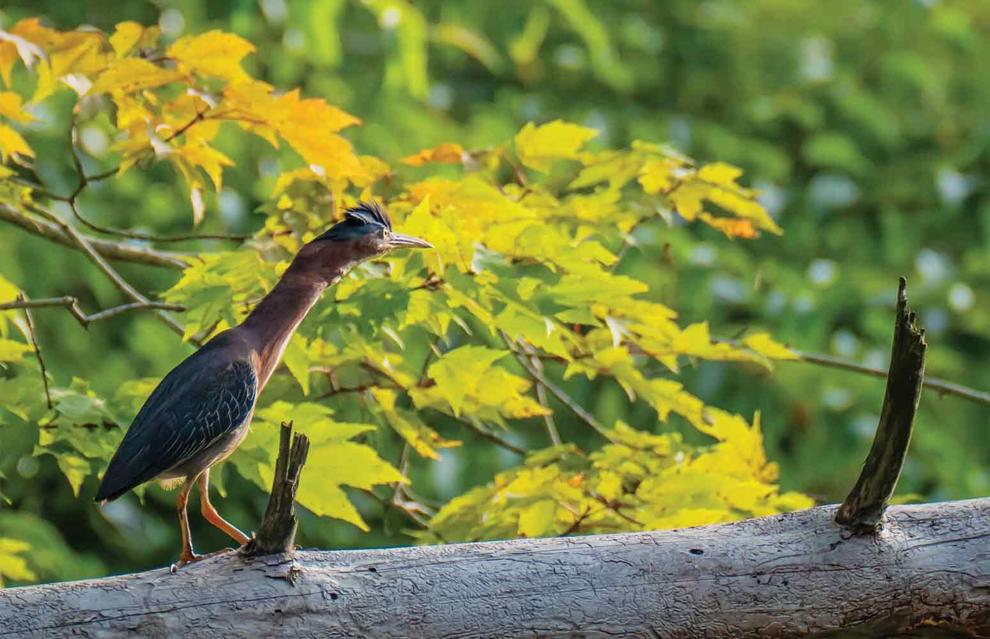 This 292-acre nature preserve is managed by the Department of Environmental Conservation. An easy hike for the entire family, eight gravel trails loop into each other ranging from a tenth to eight tenths of a mile, 2.5 miles in total. In June and July, Lily and Heron ponds are a photographer's dream with pink water lilies en masse. This, coupled with the incredible sounds of birds and frogs, is a sensory experience.
Eighteen Mile Creek Park
South Creek Road, Hamburg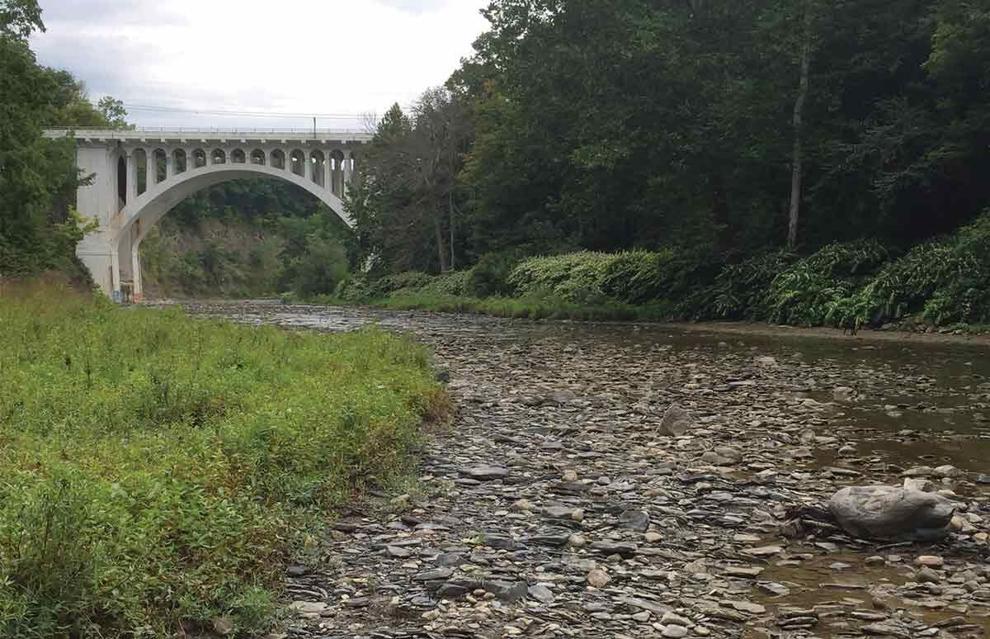 466-acre Erie County Park. Eighteen Mile Creek gorge, largely untouched by time, has numerous hidden waterfalls, and mature tree stands, and an old homestead with interesting ruins and relics. Start at the paved trail and you'll see the gorge, uncomfortably close to your right, and farmland to your left. About a quarter mile in on the trail, continue on the upper trail for a 2.5-mile round-trip hike (follow red and blue trail markers). The more adventurous can take the 3.5-mile lower trail. It starts with a steep descent to the creek. Follow the creek downstream to stay within the park boundaries and hike until you discover where the two branches of Eighteen Mile Creek converge. Circle back to return.