Though Shea's has been shuttered for shows since mid-Hello, Dolly! in March of 2020, it has not been closed. Behind the scenes, restoration has continued more than apace given the advantage of an empty theater, staff has been busy sourcing streaming content on par with Shea's usual offerings, outreach programming is being strengthened and, of course, there's been nonstop planning and replanning for eventual reopening.
"We are just as busy as ever; we're just not putting on shows," says Shea's president Michael Murphy. "I spend a lot of time in meetings with colleagues trying to figure out how to work with the public, what audience response is, how donors are reacting, how things are going to move forward with unions. And, since March 13, 2020, we've been working on protocols in anticipation of reopening." 
Though expectations of what reopening will look like continue to change, Murphy says patrons can expect things to feel much the same. There's an updated HVAC system that meets the latest ventilation standards, masking may still be required, and there might be virtual programs and touchless tickets, but "Shea's won't be painted purple," Murphy promises.  
The pause has also created opportunity to continue strengthening the arts engagement and education programs. "We have taken a more in-depth look at how we can help with antiracism, and with diversity and social justice and how our arts engagement and education programs can support that work," says Murphy. "Working on training with staff and our board is just scratching the surface. We're taking as much as possible from We See You White American Theater and starting to work on it. Also how we market, program our stages, and work with our local and touring partners. We don't control all of our product, so some things will be a long haul, but other things we can work on more quickly, like how we hire, how we post and phrase job announcements, recruit our board members, work with volunteers. The long-term projects are going to require more in-depth time and commitment, but we're taking this seriously."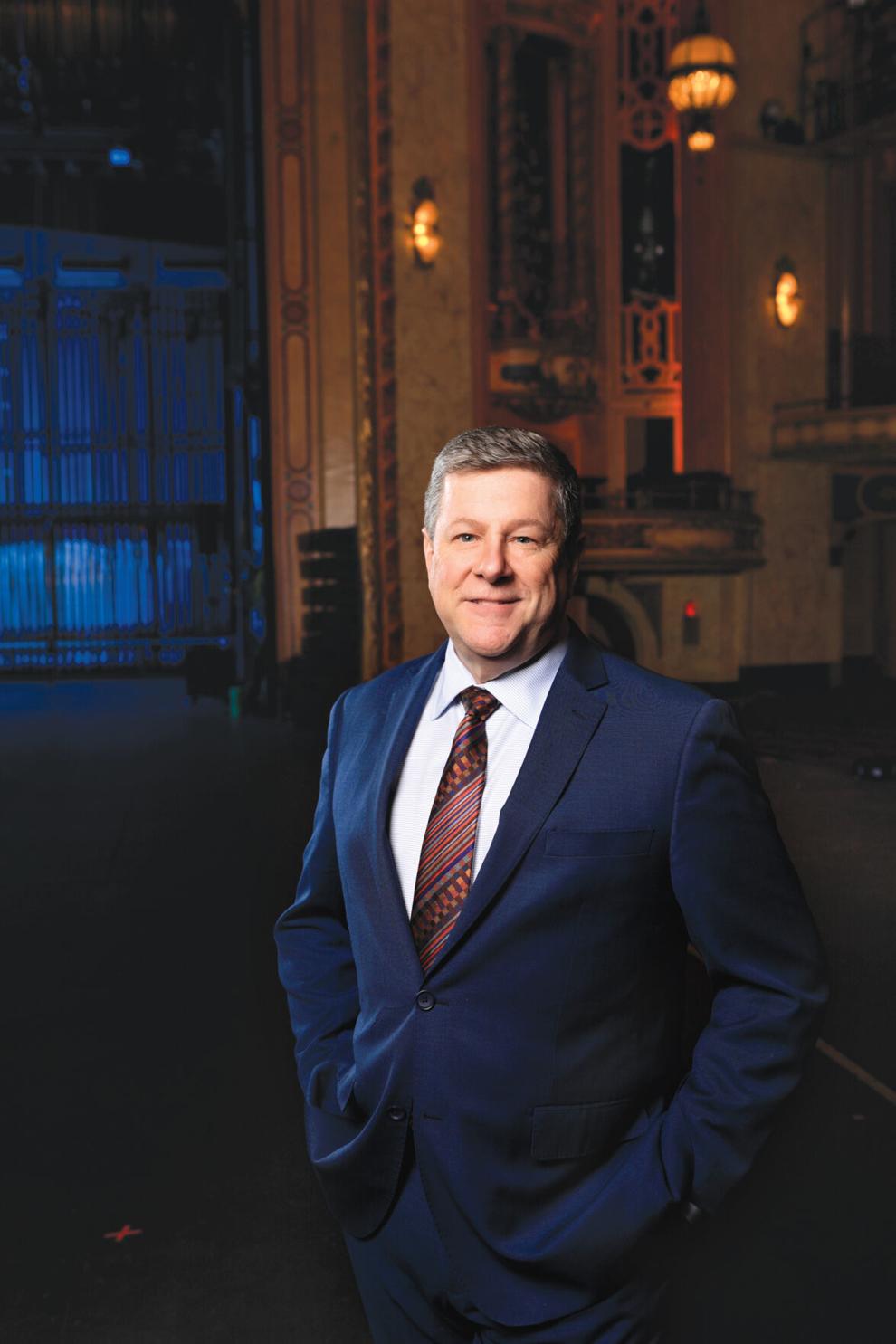 On the programing side, NAC Entertainment, Ltd. President and CEO Albert Nocciolino has been dealing with an entire industry that's been shut down; Shea's reopening means the reopening of the industry as a whole. "A show can't start touring unless it can move from city to city," Nocciolino notes. "That is something we work toward every day, rescheduling shows, working with producers to put new dates on the calendar. What we know is that everything we announced will be coming, hopefully in the fall. I hope in the coming weeks, we'll be able to say, 'here are the new dates for the shows that we announced over a year ago.'"
Anything beyond those shows is harder to pin down. The 22-23 season would have been the 21-22 season comprising shows that opened on Broadway in the 19-20 season. "But shows like Six, Doubtfire, Girl from the North Country, and Sing Street didn't open this past spring and the question is when they do open, will they be available to go on tour?," asks Nocciolino. "It's too soon to know, but we potentially won't get those shows until the following year. Right now, we're aggressively taking care of 21-22 and working on 22-23. Touring industry is a function of what happens on Broadway and that will be a function of when 21-22 starts. It's all a work in progress."
At Shea's 710, the set for Curious Incident of the Dog in the Night-Time—a co-production of Shea's, Road Less Traveled, Irish Classical Theatre Company, Theatre of Youth, and MusicalFare under the All For One banner—remains on stage, and Murphy anticipates that once 710 reopens, that will be the first show to go up. "I want to do more work at 710 and have more partnerships that continue to create theater in the community," he says. 
When Shea's does reopen, predictions are optimistic. Both Murphy and Nocciolino express immense gratitude for the donors and ticket buyers who've continued to support Shea's throughout the closure. And Nocciolino predicts a surge when Shea's reopens. "The saving rate is generally seven percent across America, but it's currently at thirty-four percent," Nocciolino notes. "The anticipation is that when we open arts and culture and dining, hospitality will go through the roof because of money being saved and pent-up demand. We feel confident that when we reopen, we'll be in good shape."
Beyond reopening, Shea's continues to fundraise for its patron accessibility project, which includes an elevator tower to be constructed on the Pearl Street parking lot immediately adjacent to Shea's. The project was begun by former Shea's president Tony Conte with plans for an elevator, which then became two, plus restrooms and concessions. "When I came on, we decided to look at including more public space, a meeting room, and a lounge for donors," Murphy says. "COVID put the brakes on that fundraising, so we want to restart that."
Any talk of the next few years of Shea's has to include the 100th anniversary coming in 2026. "We're looking at plans for celebration and programming and discussing what the next 100 years will be like," says Murphy. "What can we announce as the next big thing that Shea's will do for the community? We are sitting on the shoulders of some great people who got us where we are, [Nocciolino] being one of them, and we feel a big responsibility to their work."
Though the anniversary planning is in early stages, expect partnerships with other organizations for events, special programming, a big launch, and possibly a year of commemoration. There's so much to celebrate.  "Watching the growth of the theater community in Buffalo over the past twenty-five years has been nothing less than extraordinary," says Nocciolino. "Watching particularly Shea's and how Shea's has become one of the best theater markets in American has been because of the support from Western New York."  
"Few if any other cities have a theater with the name recognition and pride in the community that Shea's does," Murphy observes. "The sign itself is one of the symbols of Buffalo; City Hall has it on their landing page. Flying here for my second interview, two guys in front of me were talking about Shea's—one from Buffalo, one from out of town. The one from Buffalo was talking about how important Shea's is to the community and I was sitting there thinking, 'This is helping me with my decision.'"
"I watched the community put their arms around Shea's; it belongs to them and that didn't happen overnight or by accident," Nocciolino points out. "We take that for granted, and I'd like to remind everyone that Shea's is the anchor of the urban core. It's a community asset that I've never seen in all the other markets that I've worked in since or now."