Buffalo Spree magazine's eleventh annual Best Of list covers dining, theater, visual art, music, politics, sports, media, shopping, services, natural beauty, and more. Get your full list here.
As always, we have used a combination of public poll and expert panels to arrive at the final winners. We have high expectations for our list and need to make sure that the recipients are truly deserving—not just winners of a popularity contest. We hope you agree; we also hope we've added to your 2016 "to-do" roster.
The descriptions of winners were written by Spree's freelance writers and panelists, as follows: Bruce Adams, Jeff Biesinger, Donnie Burtless, Ess Eastmer, Ron Ehmke, Jana Eisenberg, Nick Guy, Donna Hoke, Elizabeth Licata, Nancy J. Parisi,  Christopher Schobert, Lizz Schumer, Allie Suriani, and Wendy Guild Swearingen
​
Here's a taste of our Best Of winners:
(to see all the winners, pick up this month's issue of Spree at a location near you)

Best diner breakfast (City)
Nick's Place
504 Amherst St., Buffalo; 871-1772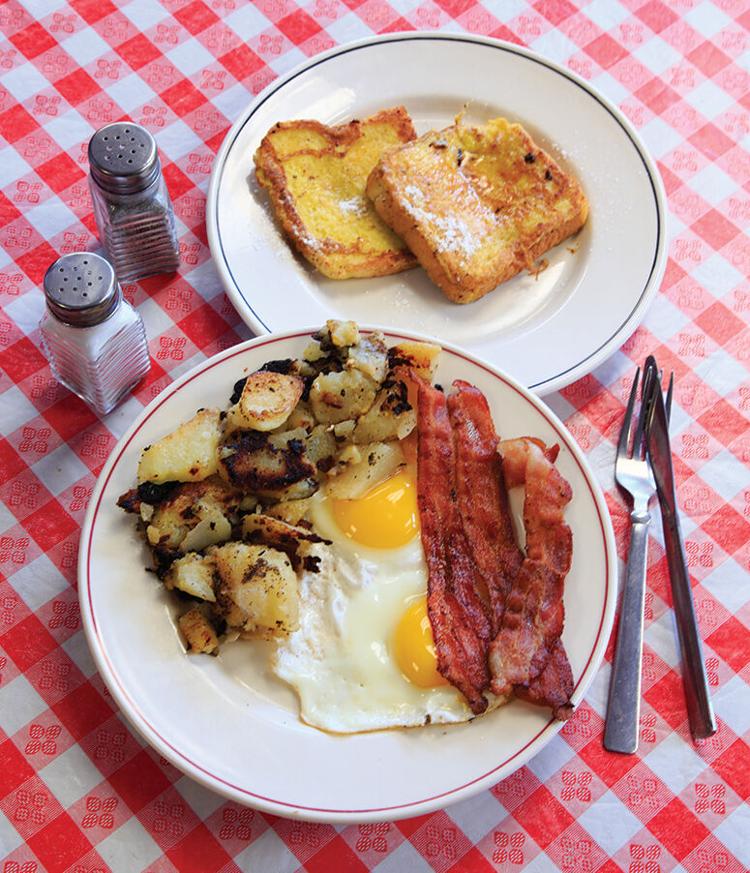 Sure, fancy hours-long brunches are fun, but, thankfully, Buffalo hasn't lost the art of a good breakfast. Riverside's Nick's Place offers Greek diner classics in a comfortable environment. There is a wide array of omelettes and souvlaki plates, while the country special will fulfill even the mightiest of appetites with pancakes, eggs, meat, homefries, and toast. Opt for the homemade bread with your meal. 
---
Best Chinese  (Suburbs)
Home Taste
3106 Delaware Ave., Buffalo; 322-0088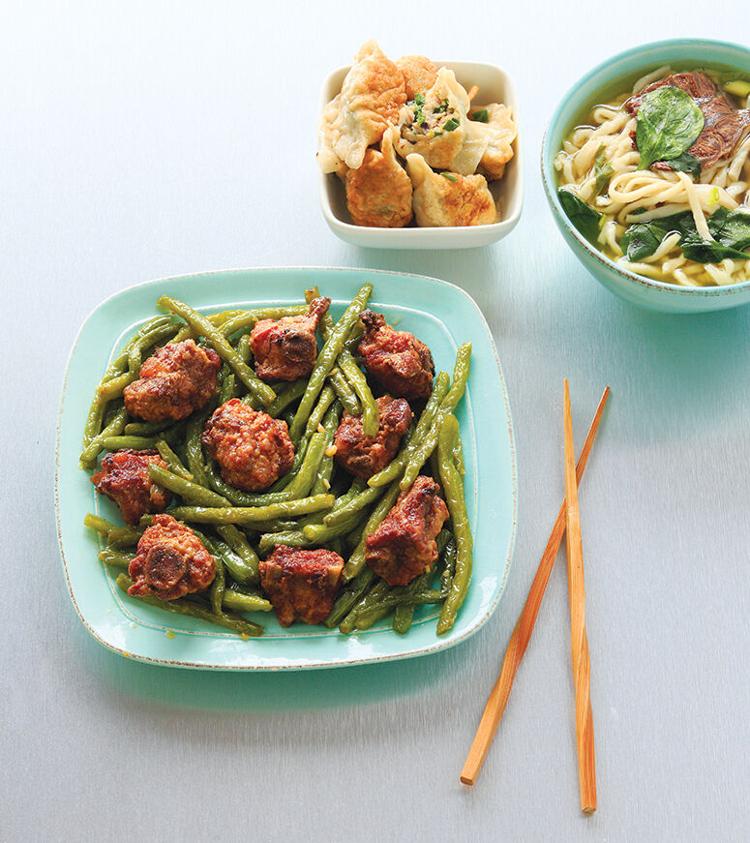 As WNY grows more diverse in its authentic culinary contributions, goldmines are popping up in all corners. Specializing in Northern Chinese cuisine, Home Taste quickly became a favorite for many, thanks to its legitimate offerings of dishes rarely seen in the area. From thousand-year eggs and pork feet with fried tofu to beef tendon and a large range of dumplings, Home Taste's distinctive, well-prepared, and authoritative menu is deserving of the accolades it has received.
---
Best decor (Restaurant or bar) 
Lloyd Taco Factory
1503 Hertel Ave., Buffalo; 863-9781 or whereslloyd.com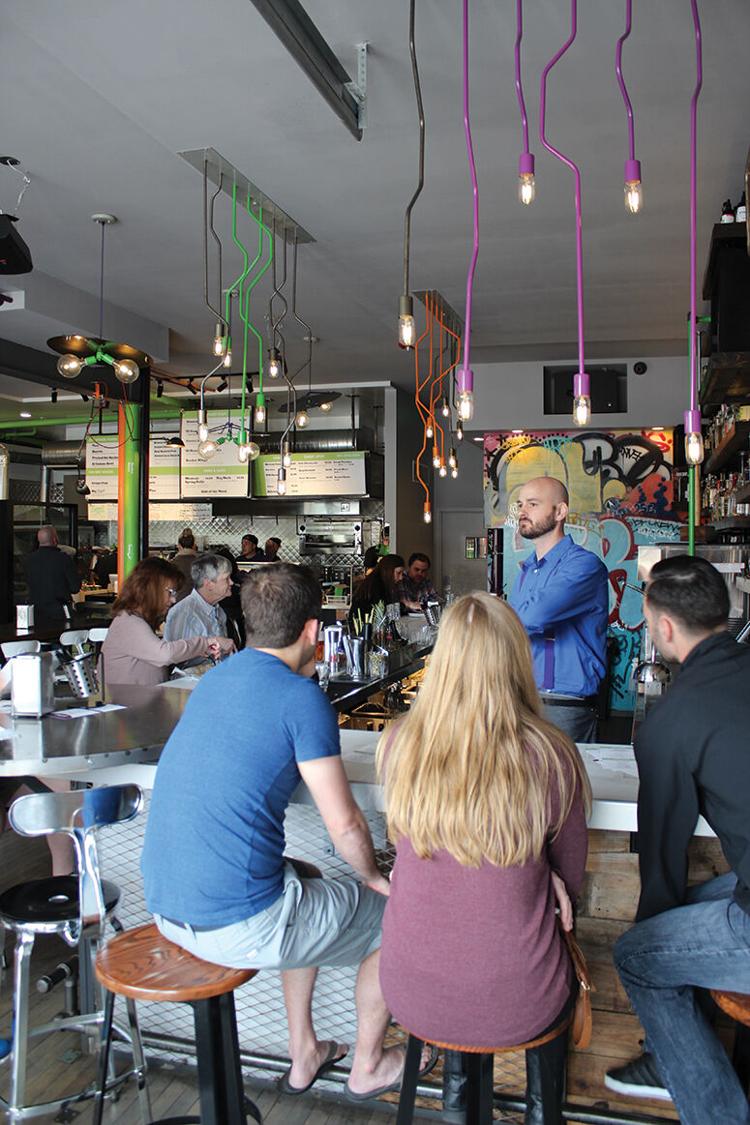 When Lloyd finally opened the doors to its first brick and mortar restaurant at the end of 2015, the city's collective wait ended up being well worth it. The food and drink are certified winners, but the Willy Wonka-inspired interior design by boxCraft is what makes this place  special. Trendy Edison bulbs and reclaimed wood are augmented by bright, solid colors and graffiti art. Small details such as the "Rocket Sauce" labeling on the exposed pipes add to the fun. 
---
Best pizza – thin crust (City) / Best Food Truck 
O. G. Wood Fire
Various locations; 258-0725; www.facebook.com/ogwoodfire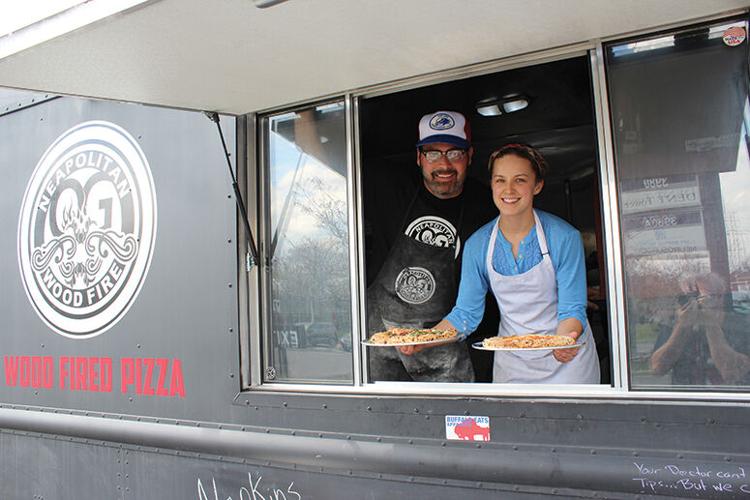 If seeing a domed 900-degree wood burning oven glowing inside a food truck doesn't convince you that O. G.'s owner, Jay Langfelder, is a little obsessed about pizzas, spend a few minutes talking pies with him and all doubt will evaporate in less time than it takes him to cook one. Neapolitan pizza fans can be thankful Jay put wheels under his obsession and started driving it around. He may have limitations working out of a truck, but his oven is unique and allows him to produce authentic margherita pizzas in ninety seconds or less. They arrive with blackened blisters on the crust, a hallmark of the style.
---
Best bar beer selection (City) 
Lenox Grill
140 North St., Buffalo; 884-1700, lenoxgrill.com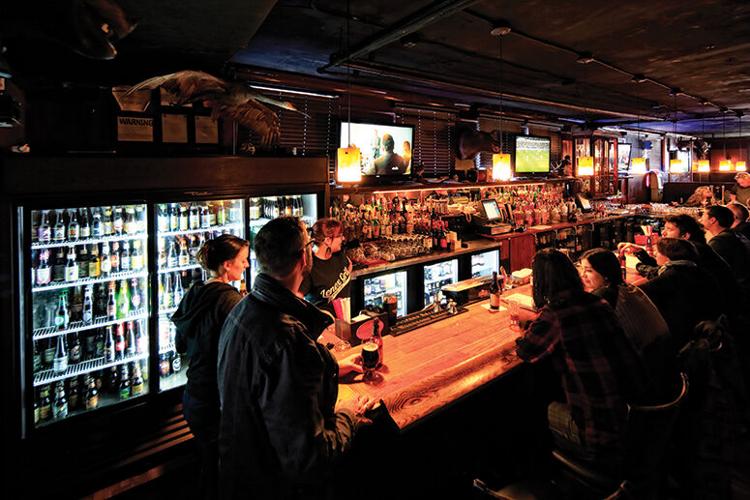 Below the Hotel Lenox, Lenox Grill has been quietly offering the best beer selection in the city of Buffalo. We know it sounds crazy, but make your way down the stairs into this dark and deceptively large bar and enjoy their large and expansive bottle list (there are only a handful of beers on tap). Printed out on legal paper, you'll find at least one beer of any style you can imagine, and, even better, that beer will be in stock.
---

Best bar for live music (Southtowns)
189 Public House
189 Main St., East Aurora; 652-8189, oneeightynine.com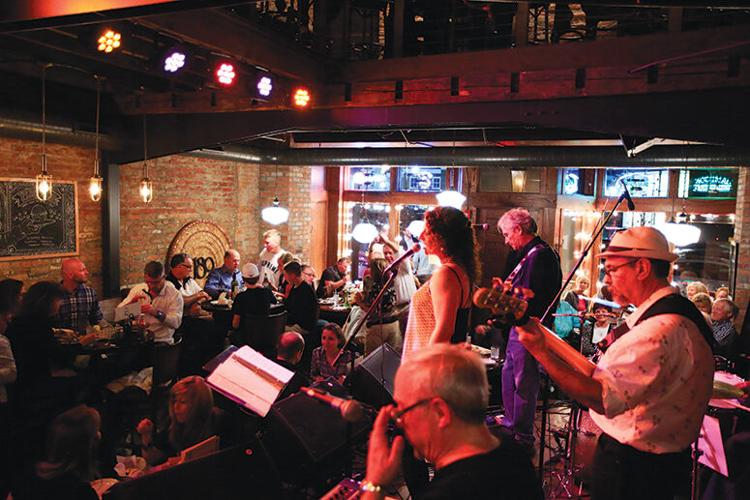 Sure, it won last year, too—but the more we see what's up at 189, the more we love this cozy, quirky two-floor-with-a-hole-in-the-middle roadhouse with the friendly music-centered vibe of a neighborhood nightclub in New Orleans. The shows—a surprising number of which are free—feature some of the best acoustic players in WNY, along with a few jaw-dropping touring acts (Iris Dement! Greg Brown!). As a bonus, it's even got a nanobrewery on the premises.
---
Best movie theater  (TIE)
North Park Theatre
1428 Main St., Buffalo; 836-7411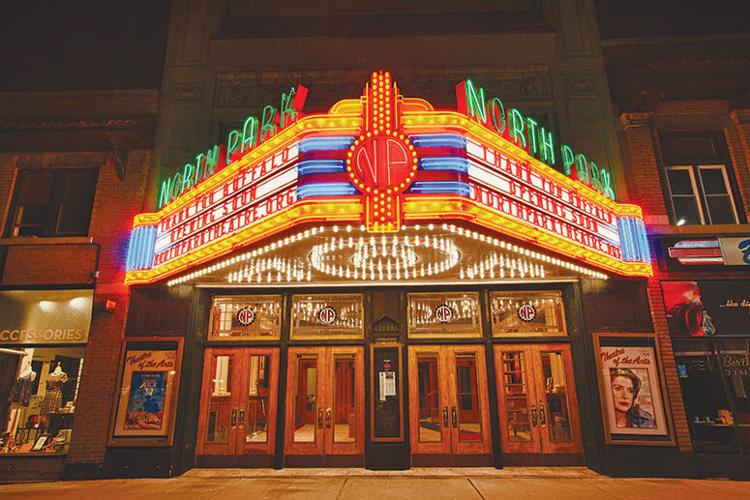 Dipson Amherst Theatre
3500 Main St., Buffalo; 834-7655
It is no exaggeration to say that Buffalonians are lucky to have movie theaters like the Dipson Amherst Theater and the North Park Theatre. In recent months, in addition to major releases like Spotlight, The Revenant, and Terrence Malick's Knight of Cups, the Amherst screened Kurosawa and Spike Lee as part of the long-running Buffalo Film Seminars, mounted an ambitious Wim Wenders series, and simulcast productions from the Bolshoi Ballet and Opera de Paris. The theater also underwent an extensive renovation, resulting in the most comfortable seats in WNY. Meanwhile, the North Park continued to program a wildly diverse lineup of films, including Star Wars: The Force Awakens, Miyazaki's Porco Rosso, and Labyrinth, that much-loved David Bowie-Jim Henson collaboration. Plus, new films like the delightful Sally Field vehicle Hello, My Name Is Doris and the Buffalo-shot film The American Side keep drawing large crowds to this Hertel Avenue gem. The future for the Amherst and the North Park is marquee-bright.
---
Best new hangout 
Hydraulic Hearth
716 Swan St., Buffalo; 248-2216 or hydraulichearth.com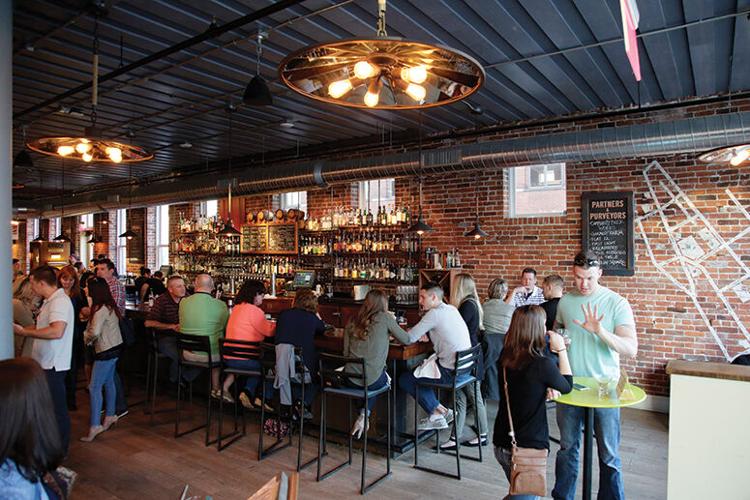 Just across the street from Larkinville, this brewpub features an excellent wine, cocktail, and beer menu (much of the beer courtesy of a partnership with Community Beer Works), innovative pizzas, and the city's smallest art gallery (located inside a vintage phone booth). Calm and cozy in winter, it's a more crowded affair in the summer, when you can play shuffleboard and enjoy live music under the stars.
---
Best outdoor concert (2015)  
My Morning Jacket at Artpark
450 S. 4th St., Lewiston; artpark.net
The boys from Tennessee made thrilling use of this venue, playing every fan's dream set of old favorites and new material that slowly grew in intensity as the sun set on the Niagara Escarpment, at which point the band's mind-warpingly psychedelic stage lighting reached its full glory. One for the record books.
---
Best event (Summer) 
Gardens Buffalo Niagara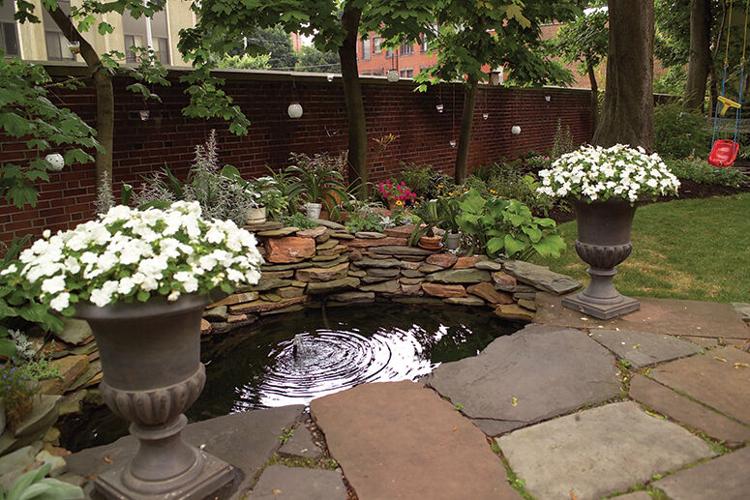 This annual event has become a national garden tourism destination, a community-driven juggernaut that has no equal. Now known by its umbrella name, Gardens Buffalo Niagara, satellite events include a garden art sale, Open Gardens, and dozens of additional local garden tours. The main event is heralded by lawn signs throughout Elmwood Village—it's pretty darn impressive seeing throngs of people strolling about with maps in their hands. Oh, and the gardens are nice, too.
---

Best clothing boutique (Established) 
Anna Grace
799 Elmwood Ave., Buffalo; 332-7069 or annagracebuffalo.tumblr.com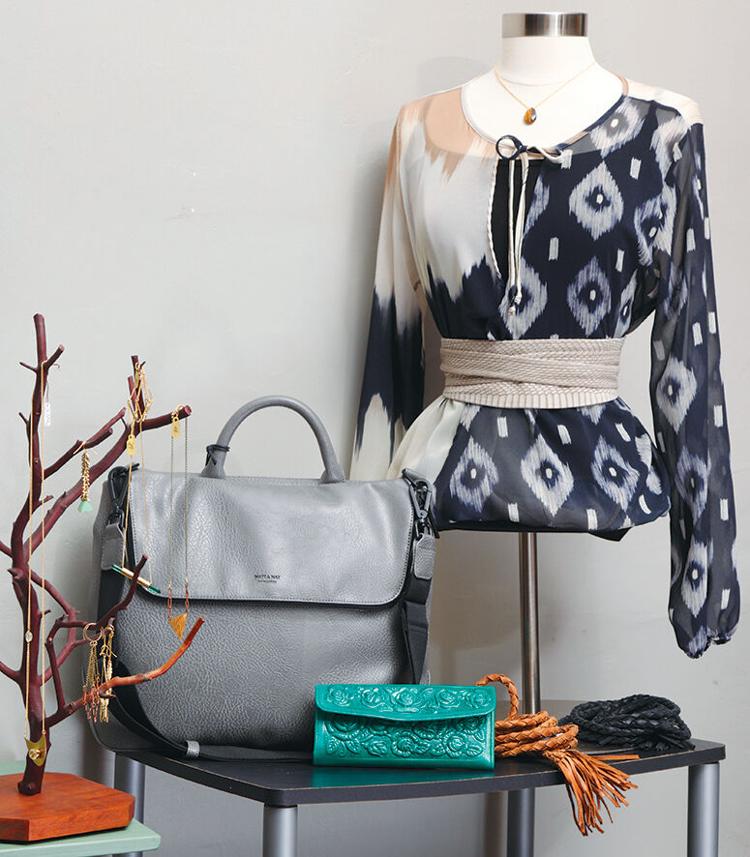 This Elmwood Village mainstay carries both independent designers and larger established brands. There are also plenty of goodies to complete your new outfit, including jewelry, scarves, and more.
---
Best place for organic food 
Lexington Co-operative market
807 Elmwood Ave., Buffalo; 886-2667 or Lexington.coop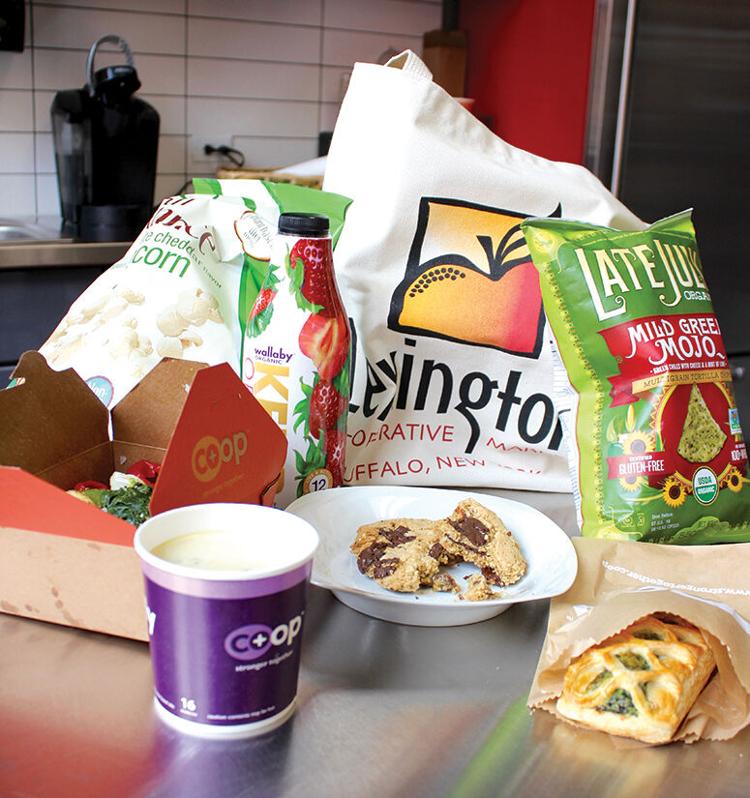 Organic food is not relegated to a small section of square footage at Lexington Cooperative Market; it is in large part the raison d'etre for this much-beloved community-owned business. Local produce; organic meat, poultry, and fish; sustainable health and household supplies; popular organic packaged food brands, and a large prepared food section of fresh salads, soups, and entrees dominate the offerings here. 
---
Best flower shop (TIE)
Petrichor Flora
949-0033 or petrichorflora.com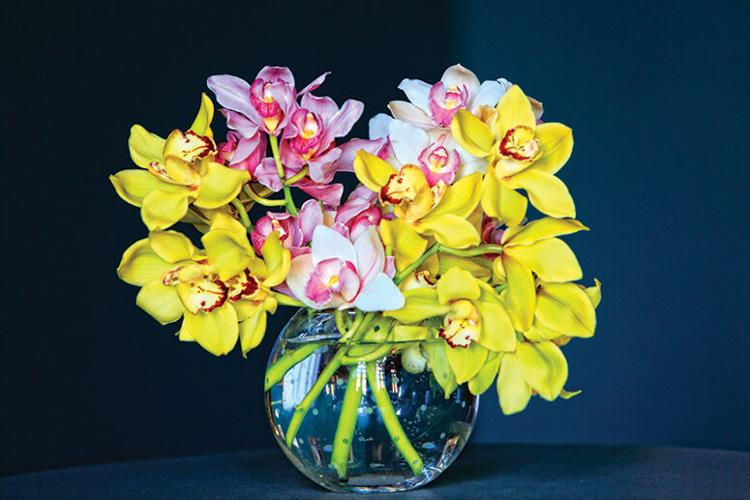 One of Buffalo's newest and most innovative businesses, Petrichor combines a specialized flower design service and a seasonal flower cart, called Beau Flors, that can be seen at farmers' markets and other places where people gather during the warm months. Recently, Petrichor has started offering bouquets at Ashker's.
Maureen's Buffalo Wholesale Market
441 Ellicott St., Buffalo; 852-4600 or maureensbuffalowholesale.com
For years, Maureen's has been the place to go to find exotic and unusual flowers as well as everyday favorites. Stop in any day and see the staff pulling together specialty orders for events taking place all over the region.
---
Most environmentally conscious retail business 
Buffalo ReUse
296 East Ferry St., Buffalo; 578-3782 or buffaloreuse.org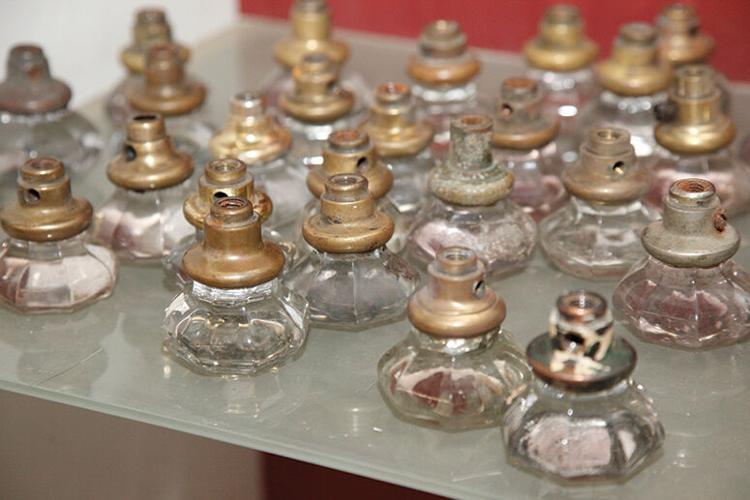 Before spending a fortune at Restoration Hardware, check Buffalo ReUse. The aisles and shelves here are filled with authentic vintage cabinets, mantels, door knobs, doors, hinges, fixtures, and much more. Outside, there is stone and brick and other supplies that are perfect for patios and other home enhancement projects. Buffalo ReUse keeps Buffalo's historic built environment from winding up in a landfill.
---
Best tailor 
Bureau
830 Elmwood Ave., Buffalo; 259-8141 or bureaumade.com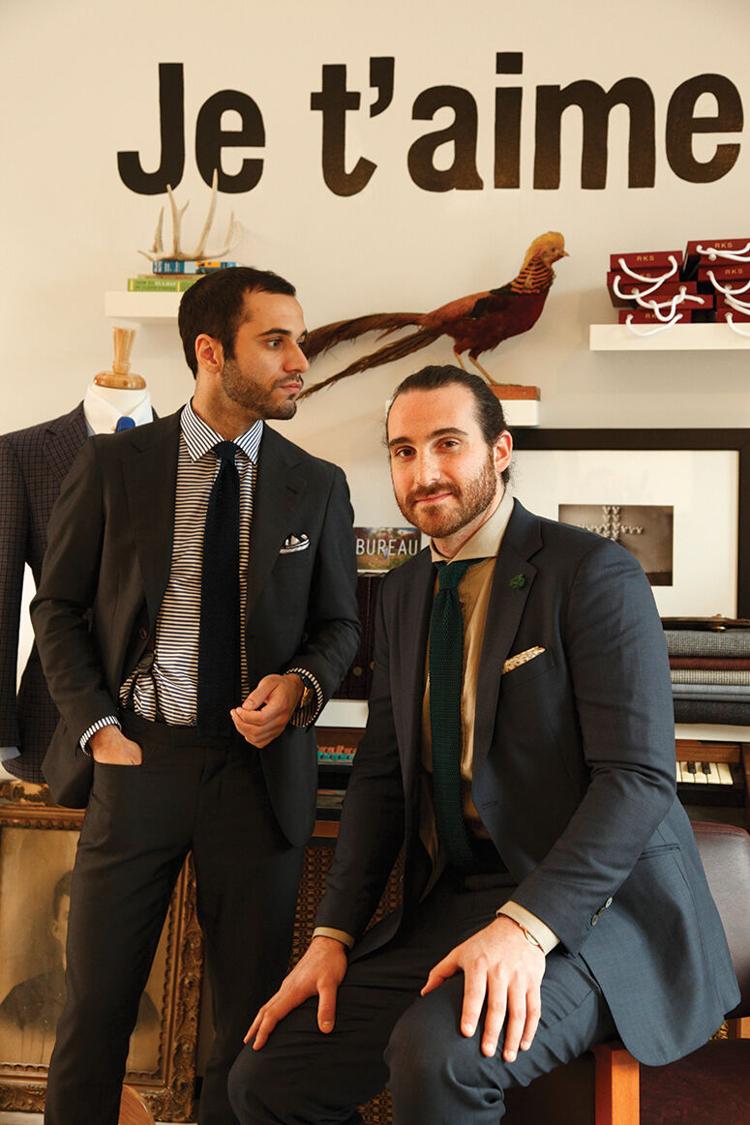 Custommade suits used to be one-percenter affairs, involving flights to London or New York and many thousands of dollars. Increasingly, however, average Buffalonians are finding their way to Bureau for above-average suiting. Everything here is designed from the ground up.
---

Best looking historic building 
Martin House Complex
Now in the final restoration push, this magnificent piece of landmark architecture is finally looking as it must have when Frank Lloyd Wright completed it. It's not done, but now the timeline is down to the last two years of work, finishing up with the exterior landscape. 
---
Best use of taxpayer dollars
Canalside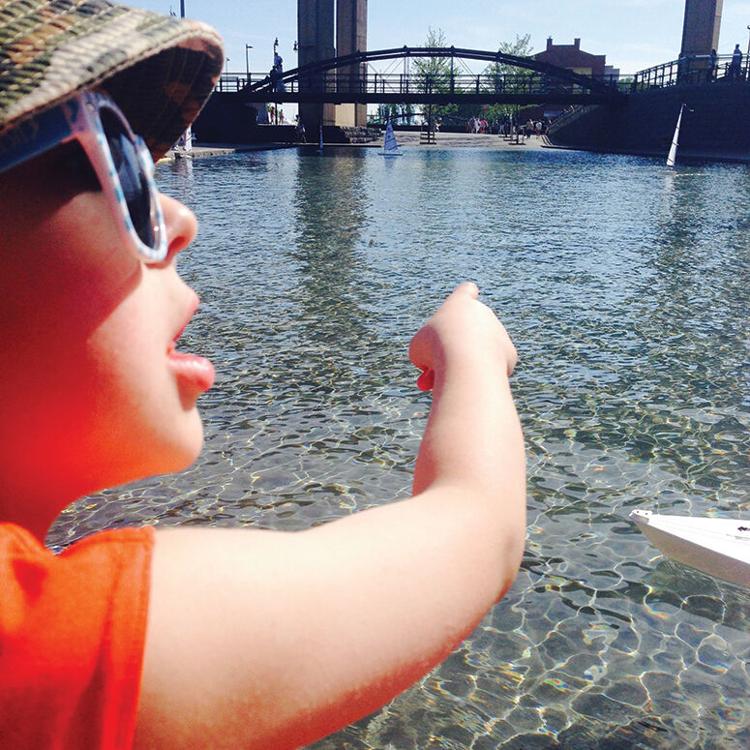 Funded as it is by the Erie Canal Harbor Development Corporation, an entity of New York State, Canalside exists almost solely thanks to government support. Sure, there's been private investment, but without Albany's help, Canalside does not exist. It doesn't matter whether you think your taxes should pay for a major amenity like this or not. You are welcome to come on down and enjoy the facilities. 
---
Best nature preserve 
Beaver Meadow Audubon Center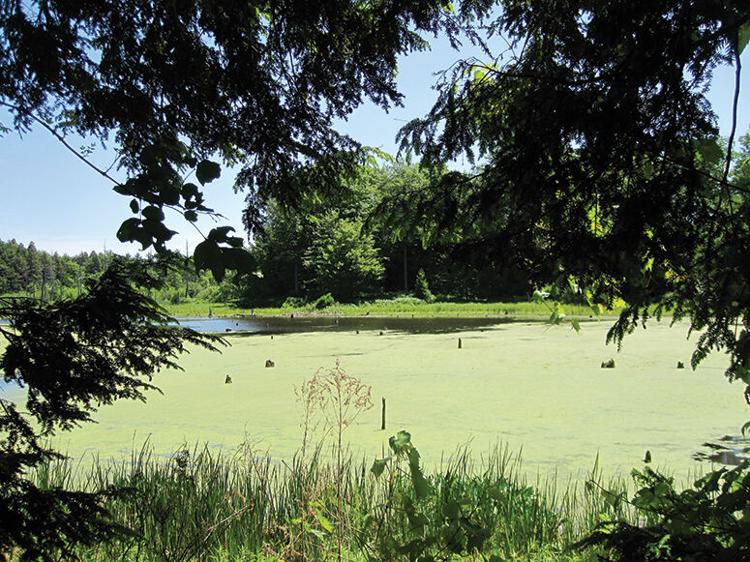 This preserve offers top-notch bird-watching in any season, tranquil walks in summer, a great boardwalk trail, and an arboretum. There are also fun activities for children, including a summer camp. Year after year, we prefer to recognize the efforts of Buffalo's Audubon Society, founded in 1909, for its ongoing dedication to promoting the appreciation and enjoyment of the natural world. In addition to Beaver Meadow, there are six additional preserves.
---
Best wildlife habitat project
Urban Habitat Project
Central Terminal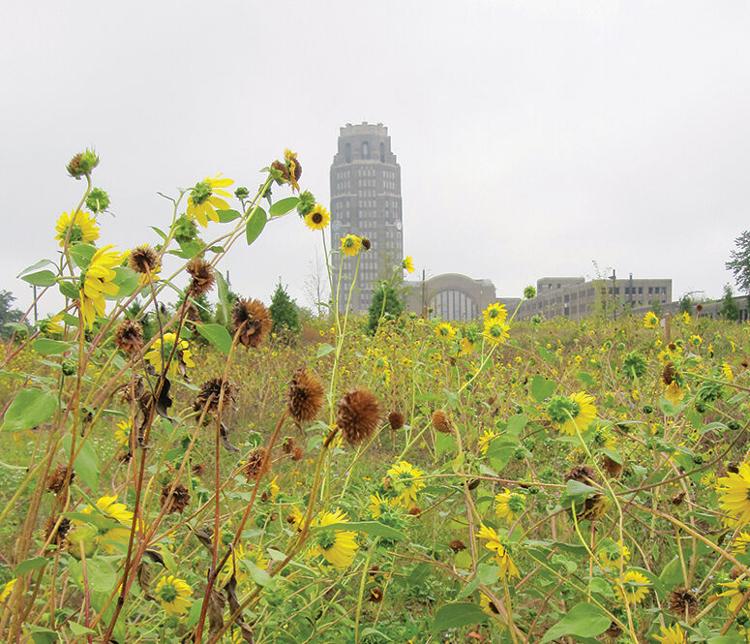 Five years into its installation, the project that was once—literally—seeds in David Majewski's hands is now a three-acre ecological classroom, home to native wildflowers and shrubs, trees, birds, bees, beneficial insects, and a wide range of mammals. There are even resident toads and frogs. The site absorbs approximately 320,000 gallons of storm water and provides much-needed winter food and nesting sites for birds. Majewski has moved on to other, bigger projects, but the UHP remains as a unique source of education and enjoyment.
---
Best makeover of an existing building 
500 Seneca
This complex is a huge win for the Hydraulics District, thanks to developer Savarino Companies and Frontier Group. The former F. N. Burt box-making plant (1901-27) is now the largest loft apartment space in the city and has 180,000-square-feet of office space. There is also a beautiful atrium with a magnificent sculpture by artist Shasti O'Leary Soudant.
---

Best friend of the arts 
Sam Savarino
​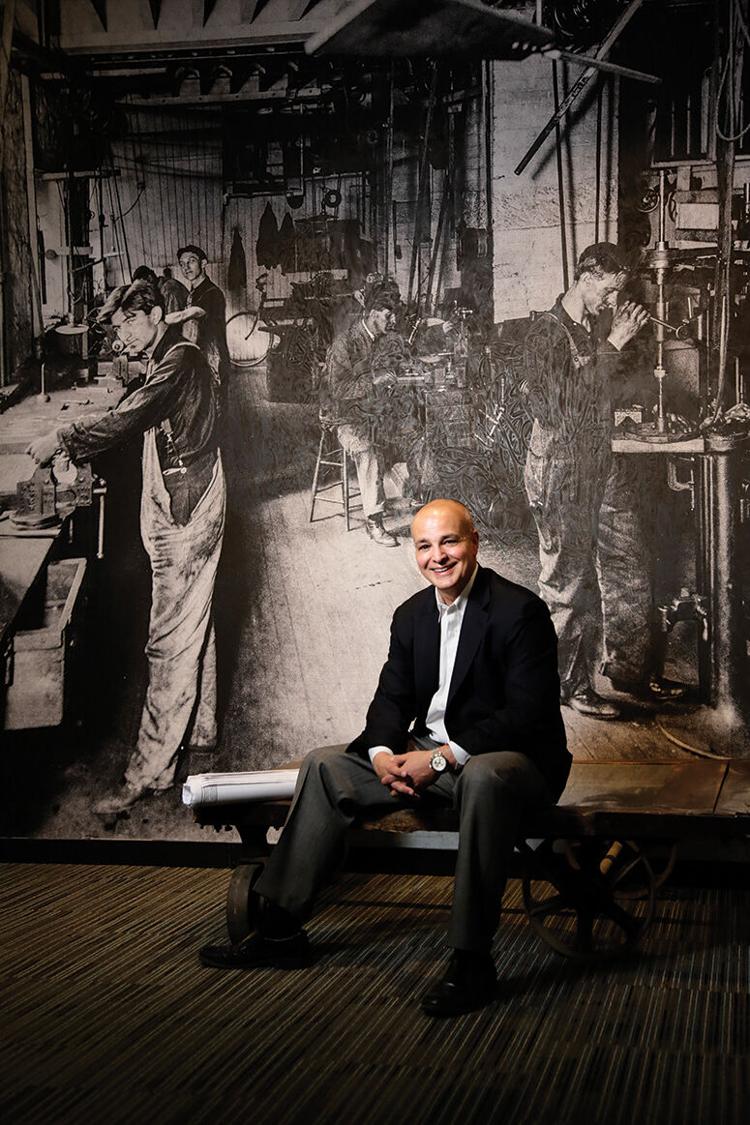 The CEO of Savarino Companies has tackled the creative adaptive reuse of numerous industrial buildings, including a large chunk of the Cobblestone District. With the help of his daughter and company vice president, Julia Spitz, Savarino has turned to the region's artists to add distinctive elements to these buildings. And in no small way. He enlisted Art Services Initiative of WNY to organize a panel to review submissions for an exterior work of art for the mixed business and residential building at 95 Perry Street. The result was Go, the five story mural by artists Bruce Adams and Augustina Droze that quickly became a Cobblestone District landmark. Then, Shasti O'Leary Soudant was commissioned to create a large-scale sculpture titled Weeping Wall that now dominates the interior of 500 Seneca Street. Savarino Companies has incorporated other local art into its buildings, and has plans to do more. Sam Savarino is also a member of the Board of Advisors for the University  at Buffalo's Center for the Arts. 
---
Best curator 
Rachel Adams, University at Buffalo Art Gallery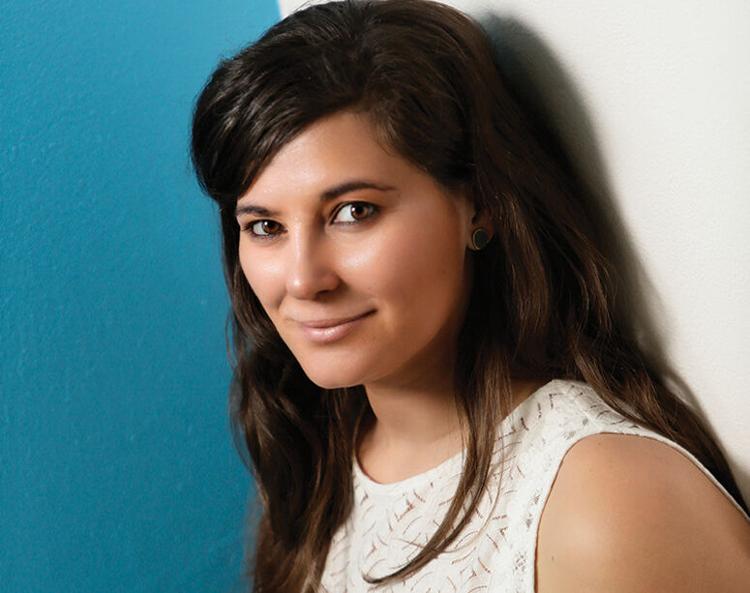 It may seem early to anoint this UB associate curator, who's only been in her position since March 2015, but she came here with impressive experience under her belt as an independent curator who had worked all over the United States. And it didn't take long for her to make her mark locally with two stunning exhibitions. Splitting Light  started with a large installation at the Anderson Gallery by fabric artist Amanda Browder, who is now conducting a public art extravaganza, which will drape three prominent WNY buildings in fabric. Another of Adams' projects, The Visitors, is getting a Spree Best Exhibition nod for 2016. Not bad for a year's worth of curating.
---
Best Tweeter 
Mark Poloncarz
​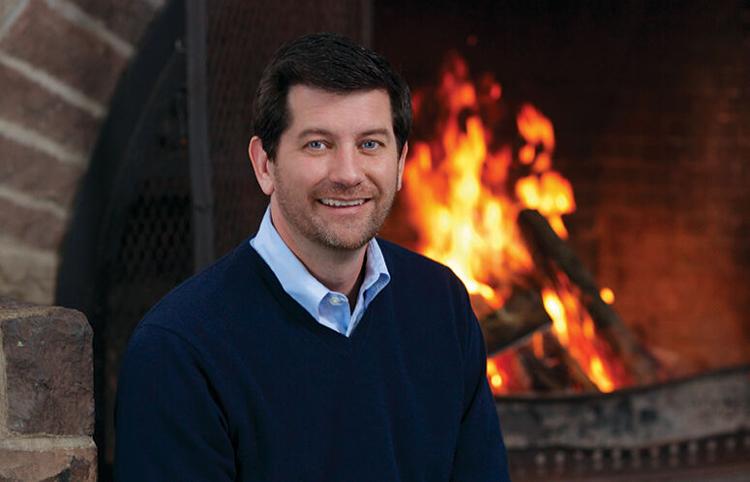 This Twitter account is really a public service, so it may seem superfluous to reward a public servant for doing his job, but we like the way Polancarz tweets. The County Executive doesn't hand the job off to an underling and isn't above engaging in some political chatter while he's at it. It humanizes the office and gives us a better sense of the man. 
---
Best local music act 
Radarada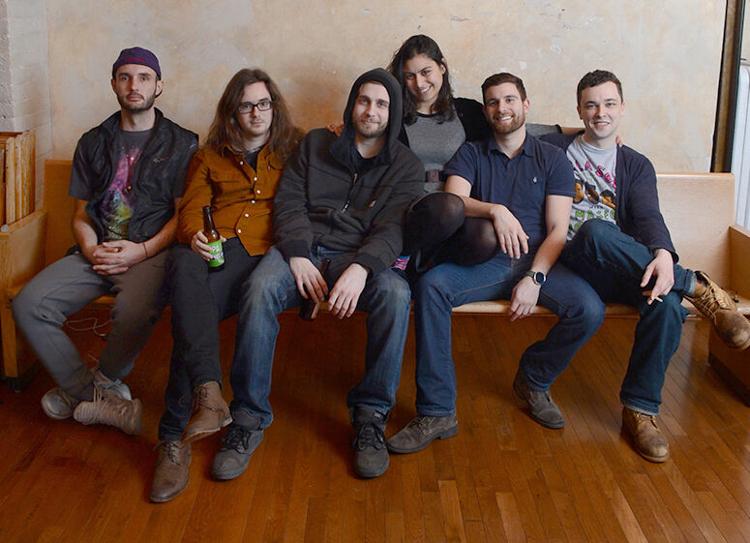 This sextet refers to itself as "hip-hop jazz." (The name comes from sounds made by character/rock monster Schnitzel from the cartoon show Chowder.) Radarada emerged on the local club scene in 2013 and grew in popularity thanks to tight sets and dance-inducing compositions that meld word-whipping hip-hop and smooth grooves. As bass player Colin Brydalski says, "We never promote, so it's mystifying that we have a following." But followers they do have; their closing set at the second annual Elmwood Village 20 Block Bash last September is local music legend.
---
Best arts administrator (TIE)
Anthony Conte
As Conte steps down from the position of president and CEO of Shea's Performing Arts Center that he's held for fourteen years, he has many accomplishments to be proud of. We can point to at least three major milestones. Under Conte's leadership, Shea's completed a comprehensive exterior and interior restoration, from a new marquee to a sparkling renewal of the ornate decorations that cover the walls and ceilings of the lobby, stairwells, and auditorium. Conte has also eliminated $5.2 million debt he inherited; the theater is now earning a profit, thanks to savvy programming and marketing. Finally, Conte helped save Studio Arena from demolition and reinvent it as  710 Main, which hosts traveling shows and serves local theatres as an alternative venue for bigger productions.
The Dreamland Collective
387 Franklin St., Buffalo; dreamlandarts.org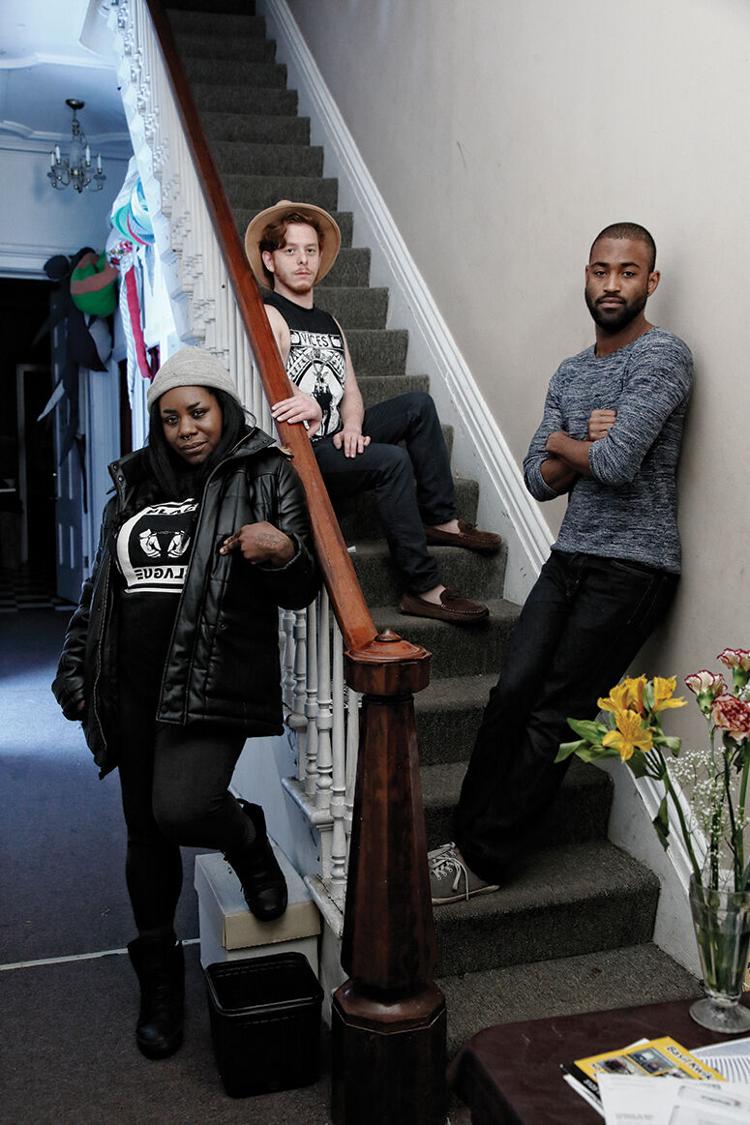 In its relatively short existence, this tiny space on the edge of downtown has done everything from attention-grabbing exhibitions to queer film series to dance parties to Buffy-themed club nights. Programming and other affairs are handled by the team of Dana McKnight, Michael Berdine, Seth Girod, Pierce McCleary, and Amanda Roney, and with every bold move they make, they leave us wondering: What will they come up with next?
To see all our winners, pick up this month's Buffalo Spree  at a location near you!