All investment and mortgage transfers are as alleged in Michael and William Wilson's indictments.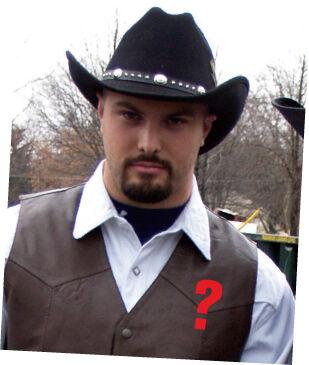 1947: Louis Russo and partners found Sorrento Cheese in Buffalo.
April 22, 1978: Rosemary O'Connell and Thomas Wilson marry in Buffalo, move to Cleveland area soon after.
1983–1985: Louis Russo and son John buy land and build residences at 6523 and 6553 Boston State Road.
Jan. 6, 1987: Michael Hugh Wilson born.
Aug. 23, 1989: William Wallace Wilson born.
1992: Russo family sells Sorrento Cheese Co. to Groupe Lactalis.
Jan.–May 2007: Michael Wilson purchases four homes in Buffalo suburbs for $247,600, but borrows $463,794 from private mortgage lenders.
Oct. 2007: Wilson and three associates discuss purchase offers with owners of 20-story Tishman and 29-story Rand buildings in downtown Buffalo, without results.
Dec. 2007: Three of Wilson's four homes transferred to mortgage lenders in lieu of foreclosure.
Feb. 2008: Wilson's New Frontier firm enters failed bid on Tishman building during auction.
May–June 2008: Wilson tours Russo properties and begins purchase negotiations.
July–Aug. 2008: New Frontier obtains $350,000 from investor; Wilson pays $400,000 to Russo on down payments.
Sept. 26–Oct. 10, 2008: New Frontier raises $526,000 from two investors.
Oct. 10–15, 2008: New Frontier has two investors wire exactly $1 million in separate payments to Orchard Park attorney. Wilson claims it was a mistake, has attorney then forward to Russo.
Oct. 23, 2008: Property transfer 6523 Boston State Road officially recorded.
Nov. 4–20, 2008: New Frontier raises $1,375,000 from investors; Wilson pays $1.1 million on 6553 Boston State Road, and property is transferred.
Dec. 19, 2008: Gill family trust wires $5 million to Wilson/New Frontier.
Jan. 2, 2009: Representatives for Gill and other investor meet at New Frontier offices, speak with George Possiodis on conference call. New Frontier claims in email Gill now has $7.5 million on deposit.
Mid-January 2009: Gill family withdraws $5 million investment.
Jan. 30, 2009: Paid actor portrays George Possiodis at New Frontier luncheon.
Feb. 2009: Wilson stops paying contractors on his properties.
March 2009: Wilson/New Frontier tour office building on Pearl Street for potential purchase.
April 2009: Wilson/New Frontier enter another failed bid on Tishman building.
May–June 2009: Wilson misses first $1 million mortgage payment, Russo begins foreclosure proceedings.
July 1, 2009: FBI executes sealed search warrant on Wilson's properties, seizing documents, computers, vehicles, and guns.
Sept. 1, 2009: Russo buys back Wilson's properties in foreclosure auction.
Sept. 3, 2009: Michael Wilson arrested by Hamburg police on weapon possession charge stemming from search; released on bail.
July 2010: William Wilson, as "William Wallace," and "George Possiodis" work to clear escrow on $71,875 investment wired to "Zodiak Capital"; they only withdraw $1,550 from accounts frozen under investigation.
Aug. 2010: U.S. Attorney announces forfeiture of cars, art, televisions, and other Wilson goods.
Dec. 3, 2010: Michael Wilson indicted on 47 counts of wire fraud, money laundering, and conspiracy; William Wilson on three counts of wire fraud and conspiracy.
March–April 2012: William Wilson rejects plea, changes attorneys, announces intent to go to trial. Michael Wilson declared a fugitive in court proceedings.