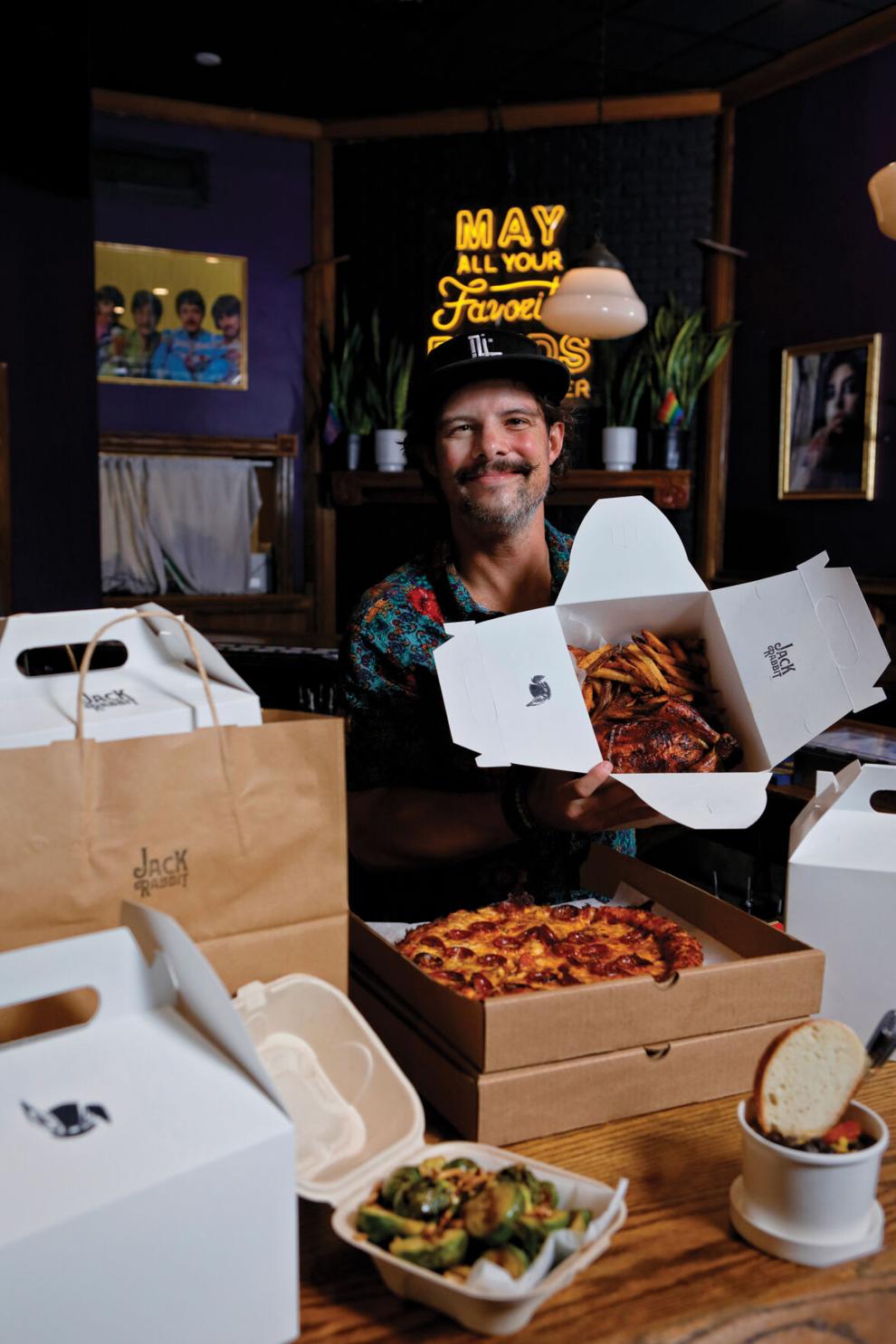 Tales of how rigorous, expensive, and emotionally exhausting it is to open a restaurant abound in pop culture. Delayed construction, stalled liquor licenses, equipment breaking down, and the challenge of maintaining the recommended six to twelve months of operating capital in the bank through it all make it a wonder new restaurants ever open at all. Not to mention the statistics (some exaggerated and others true), about how long the average restaurant stays open or how many years must pass before the business becomes profitable. The hurdles loom large, even for experienced owners with long histories of financial success.
But a pandemic? That's something few people were prepared for, especially first-time restaurant owners. Three owners we spoke to shared insights on the launches of their new restaurants amid the global crisis and its mercurial mandates.
In March 2020, Josh Mullin, co-owner of Elmwood's new Jack Rabbit, had already secured the building and was—along with his business partners—planning to open that summer. "We wanted to do something different, something brighter, louder, and a bit more ridiculous. Less rustic/industrial Buffalo, and more big city vibrancy. We had to adjust our concept quite a bit. We initially planned on being fast-casual with an order window and no servers. However, when people are confined to their tables, [it] makes this model very tough, so we hired servers."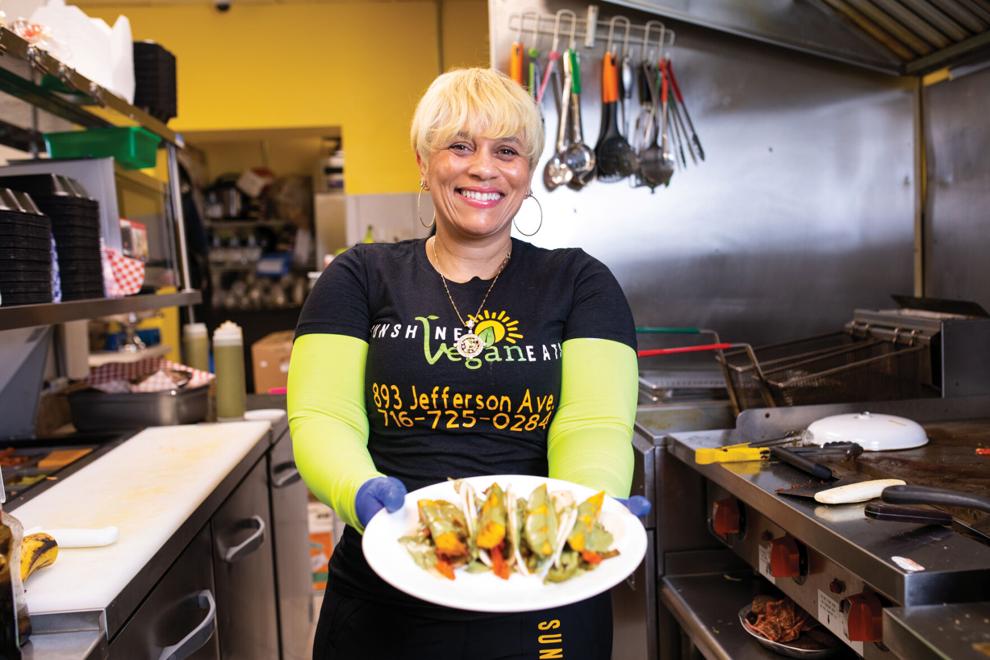 Nikki Searles began planning her new vegan restaurant well before the pandemic. The dining room at Sunshine Vegan Eats is modest, but could have accommodated more tables if it weren't for the required social distancing. With takeout and curbside, she was luckier than most, as her counter-service concept meant the bulk of her business would be to-go year-round, with or without COVID-19. With growing demand for her popular vegan comfort food, Searles had her hands full from the jump. "There was so much to learn without a pandemic," she shares. Searles came to the business with cooking experience, having previously worked for a meal prep organization. But, in that model, both inventory and overhead are more predictable. On top of that, menu and packaging adjustments were required due to shortages and broken supply chains. Thinking forward to another season of COVID, this summer, she invested in an outdoor eating area that can accommodate more diners outside, and is looking at what it will take to add a heater so guests can sit outside later into the season. Her motto—which is always accompanied by an effervescent smile—is "Have a great, amazing morning!" Despite what she's learned, there's no question it's Searles' attitude, enthusiasm, and unique vegan fare that have helped her, her team, and Sunshine Vegan Eats weather the bumps and bruises of the pandemic.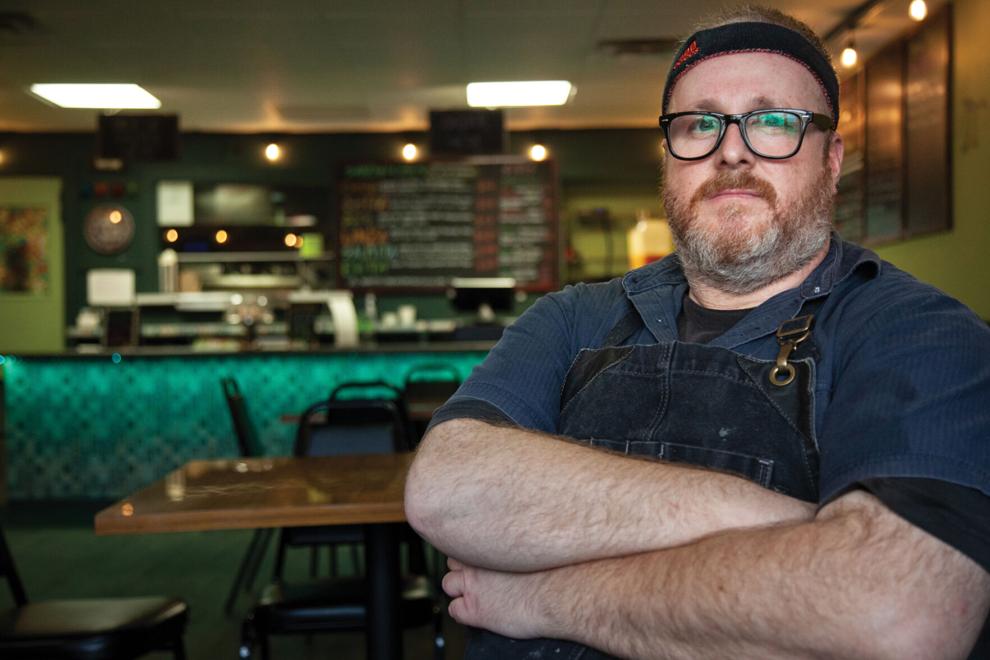 After cooking in revered kitchens like chef Jose Andres's DC restaurants Oyamel, Jaleo, and Cafe Atlantico, Andrew Smiedala moved home to Niagara County. He'd looked for potential restaurant locations where his concept could thrive near his home. When a spot became available, it was just as COVID-19 hit, and he had to wait for quite some time to move forward with the landlord. "I was worried," he says. "What if there weren't any customers?" Tortuga opened in December of 2020. Though he, like Searles, has a business model with a focus on counter service, he can't rely on third-party delivery apps due to the disbursement of the population in his part of the county. "They only offer a five-mile radius, but a lot of my customers live farther out," he explains. The popularity of Tortuga's sandwiches and specials have kept the restaurant very busy, apps and pandemic be damned. "Because of where I'm located, I had concerns about how well we would be received due to our flavor profiles, but we've had a very warm welcome," he says. "Some people scowl and leave, but there's an overwhelming number of people eager to try new things."
Asked about long-term impacts the pandemic is having on business, Mullin may have summed it up best: "​​As any hospitality pro will tell you, every day is a new set of challenges. [The pandemic] makes an already tough business even tougher, but this is what we're built for. Agility is the name of the game.