It's significant that many proponents of this way of eating prefer the term "plant-based." A new generation of vegetarians is finding reasons for changing its dietary habits that focus less on the avoidance of meat (sometimes for philosophical or religious reasons) and more on the positive embrace of eating healthful, exciting, delicious food that just happens not to come from animals. And Buffalo, birthplace of wings and haven of 'weck, is finally beginning to heed the call. In this month's issue, you'll discover delicious vegetarian dishes from local restaurants, interviews (with tips and recipes) from WNY practitioners, and more. You'll find plenty of carrots, but vegetarian cuisine is much more than "rabbit food."
Most of this feature will not be online until next month, but here's a sample: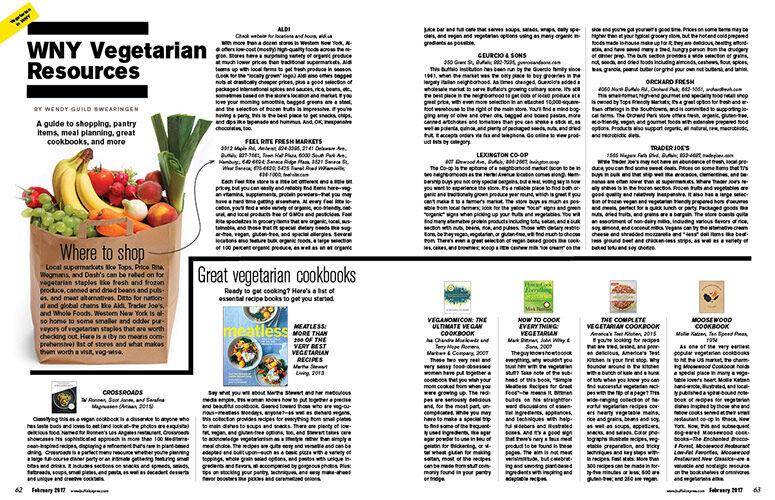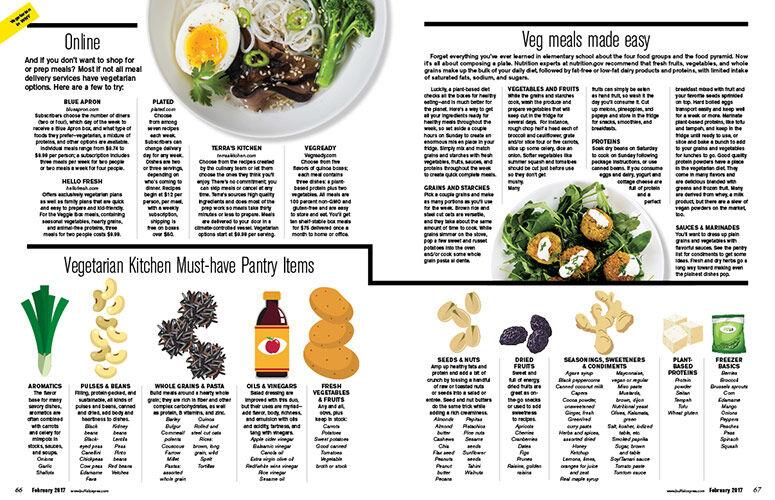 To get our 2017 List for Western New York CSAs (buy a share and pick up your box of produce at a convenient location), click here.
To read our vegetarian feature, pick up a copy of Spree, on sale at your local newsstand now. Or subscribe and never miss another issue of Buffalo Spree!