If your guests have never been to Western New York, their "wanna" lists are likely to include some our must-dos. Here's a plan that will bang them all out in one day so that your company can get a deeper taste of the Nickel City during the rest of their trip. We suggest beginning at 10:00 a.m. to complete the itinerary. 
The fury of the falls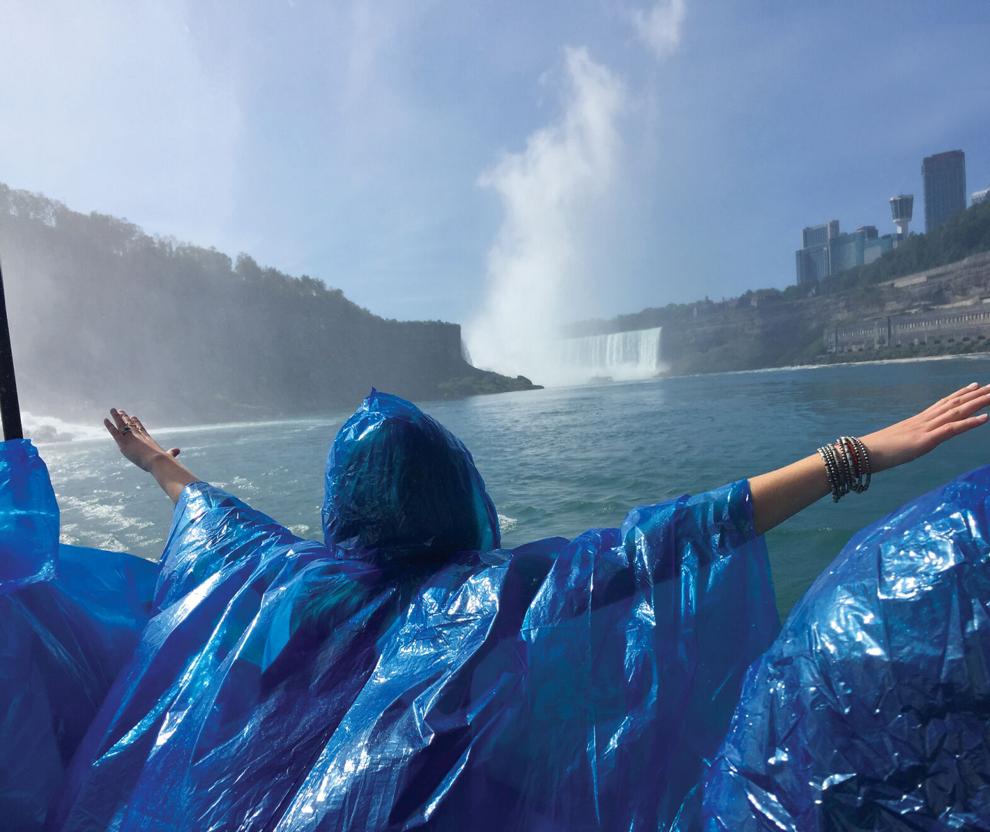 The Maid of the Mist (1 Prospect Street, Niagara Falls) is a favorite experience for Western New York natives and visitors alike, so you shouldn't mind doing it again—and if you've never… we're speechless. Head to the Observation Tower in Niagara Falls State Park, where you'll receive a souvenir poncho, then board the double-deck Maid of the Mist boat. The boat travels past the base of the American Falls and into the basin of the Horseshoe Falls where you'll delight in watching your guests' faces as they experience the sheer power of this world wonder. The boat returns to shore in about twenty minutes. 
For those who don't feel comfortable on boats, breathtaking observation is plentiful along the Falls and Niagara River. Expect to spend anywhere from an hour to an hour and a half.
Gotta get wings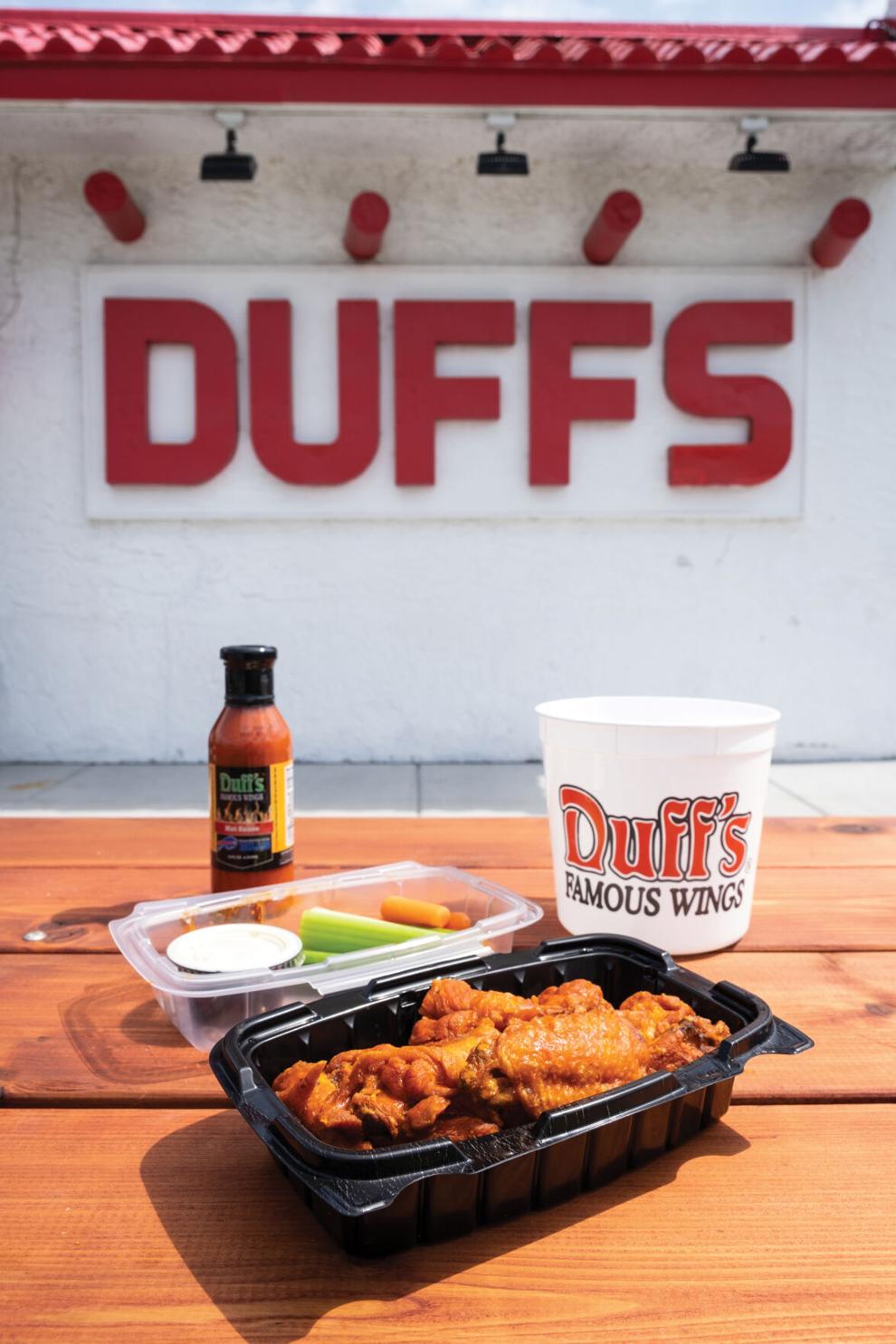 Drive to Duff's Famous Wings at 8351 Niagara Falls Boulevard and let your guests fill up on famous wings, a cornerstone of Buffalo cuisine. First-timers should choose sauce with caution. The sign doesn't lie… medium is hot, medium hot is very hot, and hot is very very hot. Expect to spend a bit over an hour here, depending on the size of your party. (Guests may wonder why you're at Duff's and not Anchor Bar; we'll leave it up to you how to respond.)
Next to Duff's at 8337 Niagara Falls Boulevard is Watson's Chocolates, where you can pick up some sponge candy, then video your guests trying it for the first time. It's okay to be outraged if they don't love it as much as we do.  
Take a tour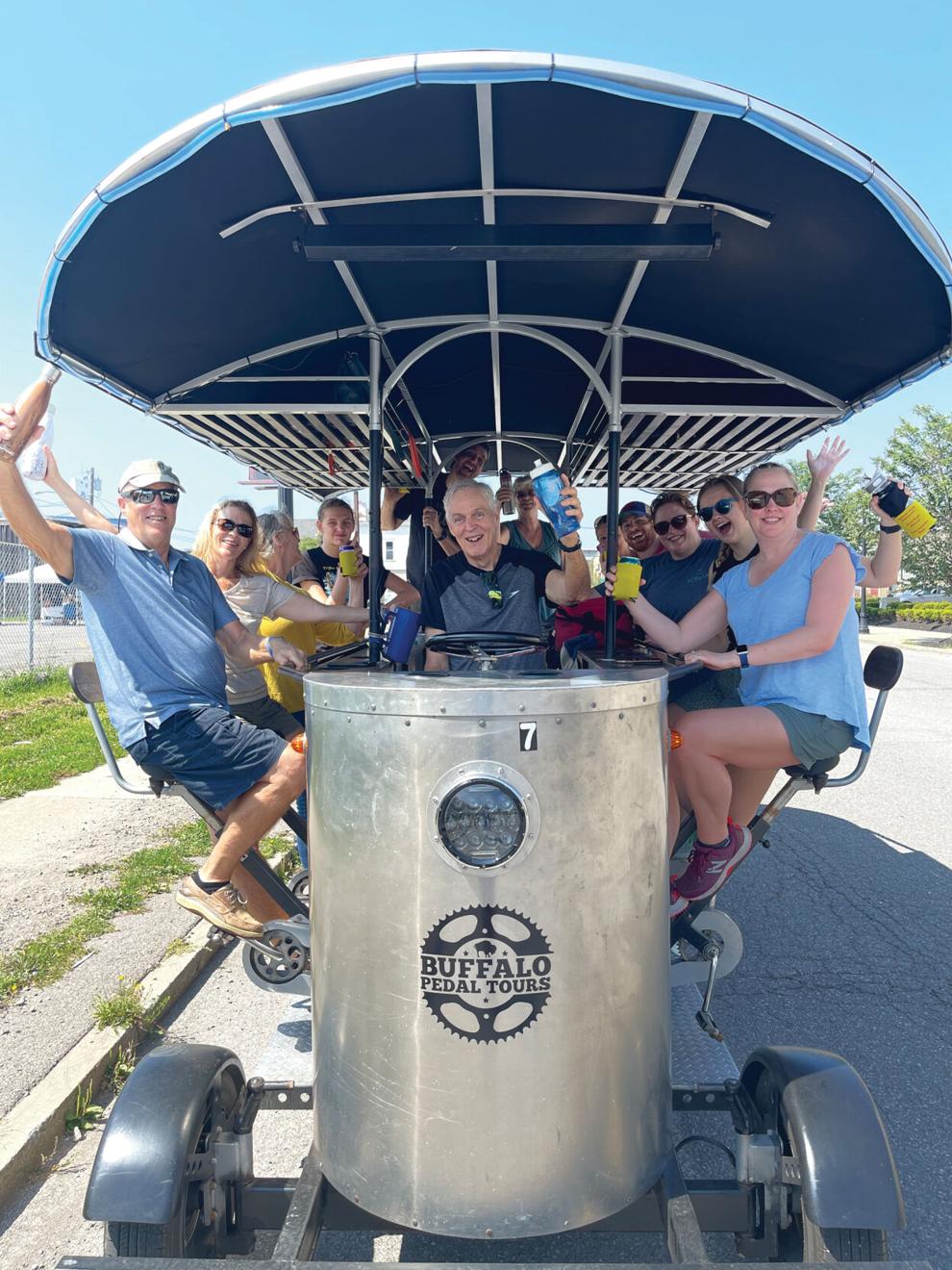 The best way to see a lot of the city and have a great time doing it is a tour. While Explore Buffalo offers a wide range, pedal and bus tours allow you to see the most in a short amount of time. Check out Buffalo Pedal Tours: Pedal Party Bike & Cycle Boat Tours or Buffalo Double Decker Bus Tours before you begin your day so you can book and plan accordingly. Keep in mind that pedal tours are best for larger groups, while bus tours can be done with fewer people.
Cavort at Canalside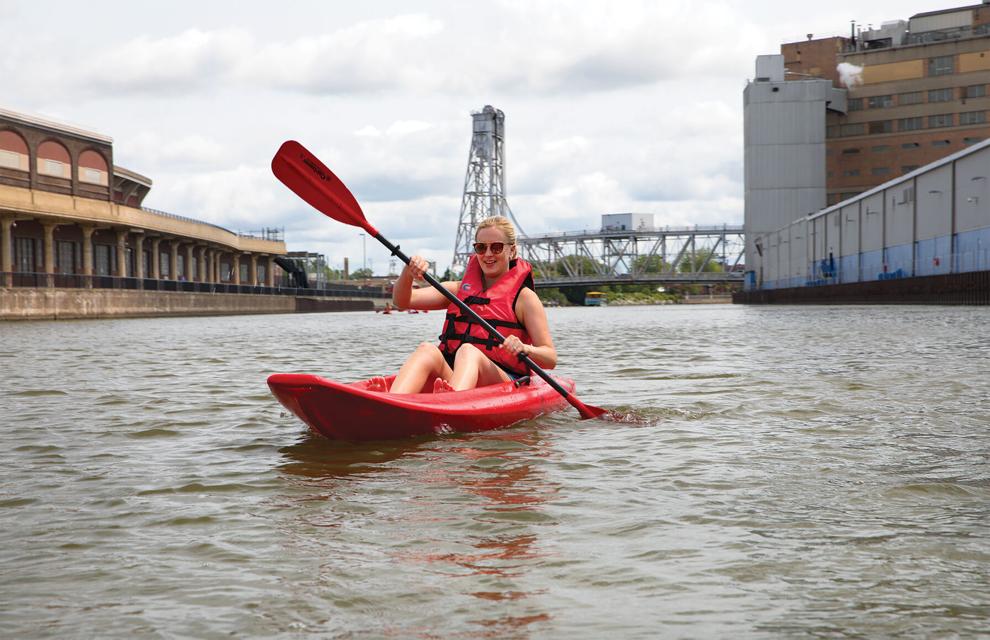 After the tour, head to Canalside, located at the 1825 terminus of the Erie Canal, the original site of Buffalo's economic boom. Check buffalowaterfront.com to see what activities are happening on your day—many are free or low-cost—or choose your own from among boating, kayaking, tours, water bikes, or naval ship exploration. You can even just relax and enjoy the boardwalk and view.
If you have kids with you, check out the Explore & More children's museum, or take them on the recently installed carousel. With so much to offer, you can spend as much time as you like at Canalside and always have something to do. Don't stay past seven or you won't get a table for dinner.
Where's the beef?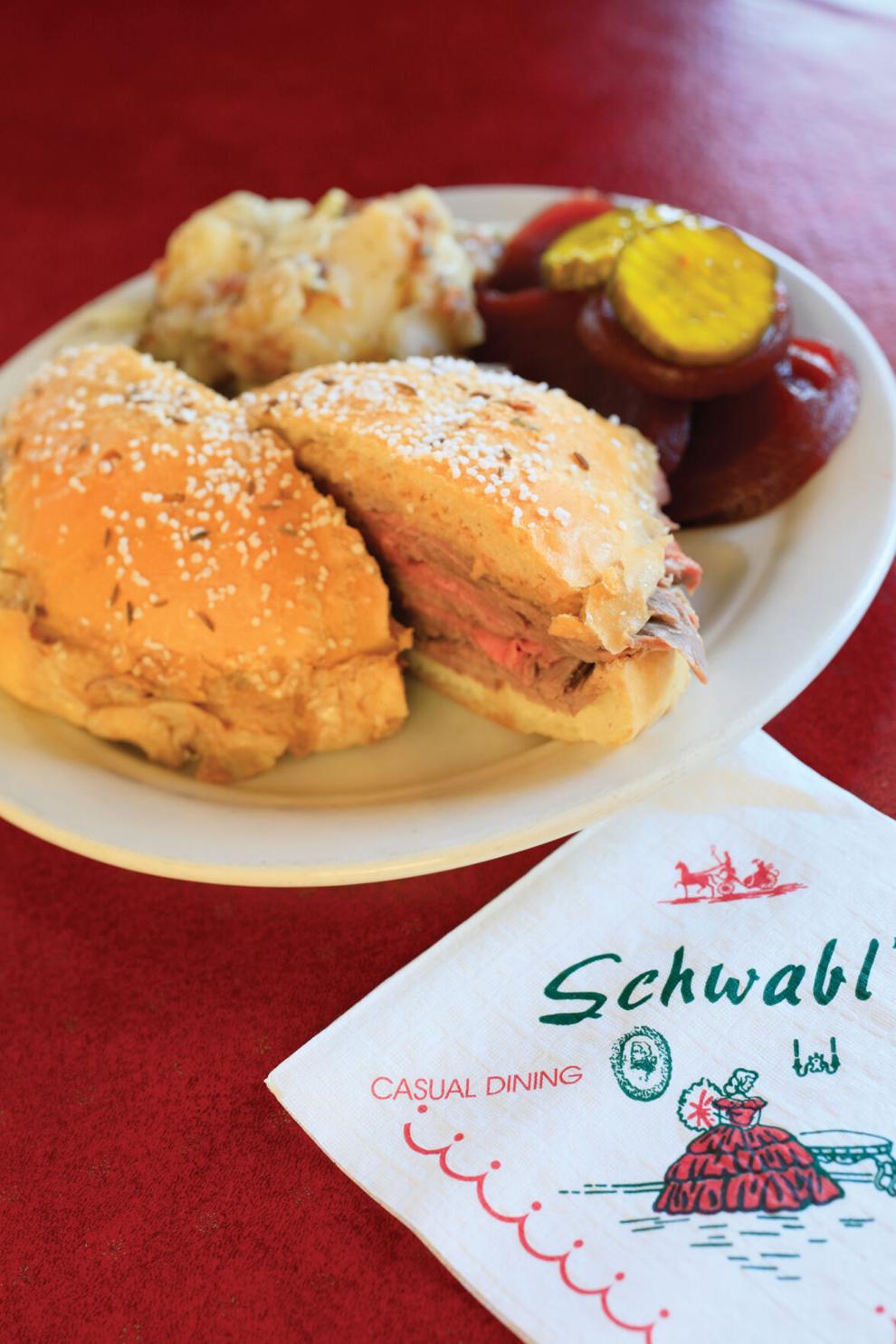 At Schwabl's (789 Center Road, West Seneca). Opened in 1837, Schwabl's is a piece of Buffalo history in both food and atmosphere and you're going here to let your guests try Buffalo's famous beef on 'weck—a roast beef sandwich on a roll topped with salt and caraway (don't forget the horseradish). If your guests are going to experience this Buffalo sandwich classic, what better place than the restaurant that lays claim to creating it?