There's never been a bagel shortage in Western New York, just an absence of readily available high-quality bagels. All of that's changed in recent years, with newcomers adding fantastic options to bakery shelves and coffee shop menus. Below you'll find some of our favorite bagels and bagel breakfast sandwiches.
It is important to note that some bagels are actually very good for you, so if you've decided bagels are no better than donuts, reconsider your take by talking to one of the bakeries we've noted below. Fermented bagels made with whole grains offer optimum bagel flavor and texture in addition to nutritional benefits.
multiple locations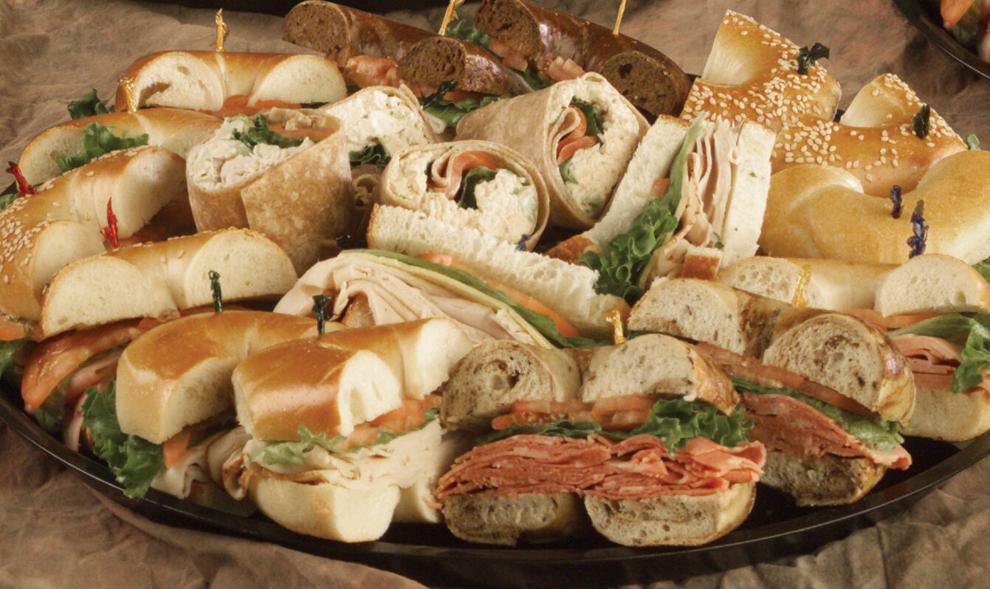 Most of WNY thinks of Bagel Jay's when it thinks about bagels, and for good reason. Fresh bagels in too many varieties to name are baked and served at its many locations every day of the week and have been since 2001. Customers order their favorite "Eggel Bagel" breakfast sandwich by number, but lunch options are equally good, with a wide variety of hot and cold options.
370 Virginia Street, Buffalo
Betty's Luv Sandwich is another classic. Canadian bacon and cream cheese are served on a toasted bagel with pickled red onion, alfalfa sprouts, and fresh tomato. It's served with fries and offers diners the ability to swap the bacon for lox for a $3 upcharge.
6940 Erie Road, Derby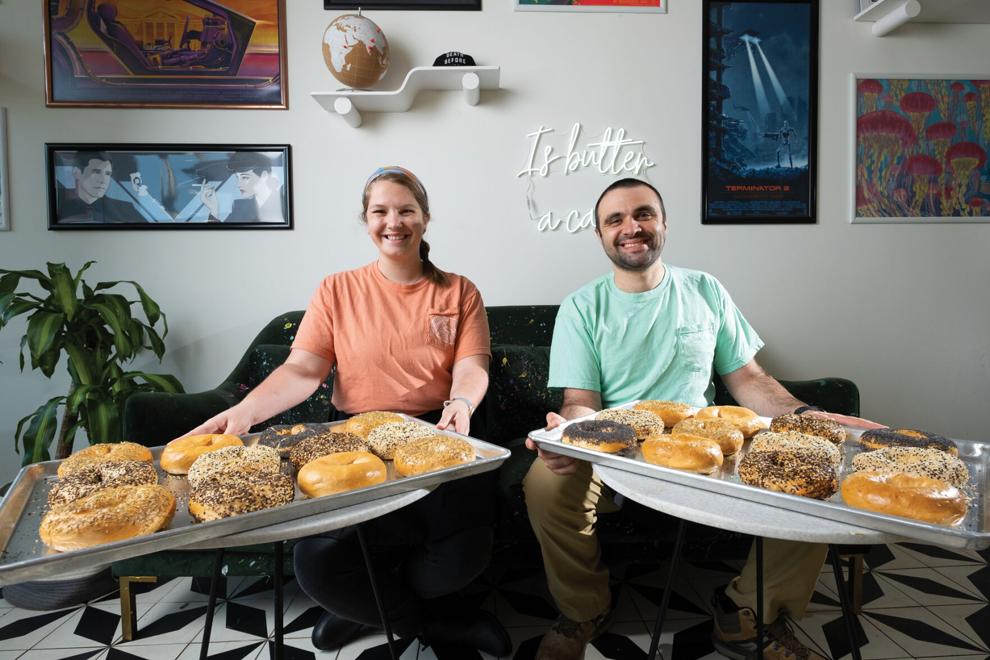 In addition to supplying Public Espresso with fresh bagels (see its entry below), The Bagel Jar recently opened a retail bagel shop in Derby. Its flavor offerings include everything, rosemary and aea aalt, aesame, plain, garlic tuscan salt, sea salt, poppy, onion, cinnamon raisin, and cinnamon sugar. 
402 Connecticut Street, Buffalo
This cooperative bakery on Buffalo's West Side has always made its bagels from scratch. Made from local whole grains and fermented, people especially love its rosemary and salt bagel. We love that we can get any of BreadHive's sandwiches on any of its bagel options. Still, two morning-appropriate standouts include The Shania (tempeh, tofu, turmeric scramble with roasted peppers and onions) and the Aaliyah (housemade sausage, eggs, cheddar, and maple).
9475 Clarence Center Road, Clarence Center
What's better than a bagel breakfast sandwich? A Greek-style bagel breakfast sandwich. At CCCC, a toasted bagel bookends eggs, spinach, and feta. Add a little hot sauce—it's a delicious way to start your day.
6612 Campbell Boulevard, Lockport
This popular coffee shop has a lot of interesting options, but the Todd Packer may win out. It tops a toasty everything bagel with crispy hashbrowns, fried egg, a hickory-smoke cream cheese, and a melty slice of American.
695 Main Street, East Aurora
A purveyor of fantastic fermented baked goods made with local whole grains, Dopest Dough's bagels are superior to those found in most places. The Hot Grandma has a fan base all its own. Made with toasted sesame and topped with Lao Gan Ma chili crisp and housemade hot honey, it's a sweet and spicy umami bomb. DD has a variety of bagel flavors for sale at its East Aurora shop.
multiple locations
The Bagel Jar supplies bagels to both of Public's locations, and Public offers several breakfast sandwiches that can be enjoyed on a bagel, including a number with sausage, egg, and cheese sporting honey mustard and Hanizlan's pork sausage.
27 Chandler Street, #209A, Buffalo
Harder to get your hands on but worth the effort, Logan's Bagels are fermented, perfectly chewy, and packed with nutritional value. This bakery doesn't serve bagel sandwiches (though check out the menu from Kornerstone's cafes and the write-up of The Village Juicery below for options), so order bagels ahead for pickup or swing by and test your luck Thursday - Sunday. Logan's bagels come in salt, rosemary salt, poppyseed, sesame, plain, asiago, jalapeno cheddar, and cinnamon raisin.
258 Highland Parkway; Kenmore
We are excited about the opening of this bakery, which mills its flour onsite from local grains. In addition to being some of the most delicious baked goods we've ever had, this practice makes them nutritionally sound. (Read more about that here.) Our food editor is obsessed with MTBC's bagels, and since the bakery is also a café, you can order a bagel toasted with butter or cream cheese, or a piping-hot breakfast sandwich.
162 Allen Street, Buffalo
From the owners of Cafe 59 comes Allentown's newest darling, Owl Eyes. With many vegan and vegetarian offerings, it's seen a swell of early support. We love its vegan breakfast sandwich, which deserves a quirky moniker if you ask us. The menu describes the sandwich's centerpiece as "Sweet & Smokey Tofu Scramble." That's augmented with fresh arugula, sliced tomato, vegan cheese, and Impossible sausage. The bread choice is up to you; we vote toasted bagel. Also, note that bagels can be purchased by the half-dozen here, a true service to Allentown residents.
444 Third Street, Niagara Falls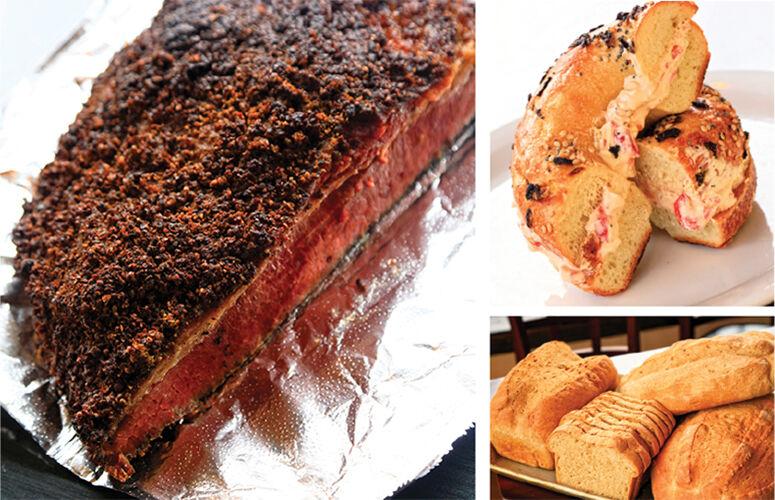 Niagara Falls' best bagel option is so good it would do well anywhere. We love its OTT breakfast sandwich, which includes hot pastrami, eggs, and cheese on a housemade bagel.
multiple locations
The Mike breakfast sandwich is a perennial favorite, made with two eggs cooked to your specifications, melted provolone cheese, and cream cheese. It's a hearty start to any day. Bagel options include 8-grain, sesame, everything, plain, and cinnamon raisin.
multiple locations
This cozy joint serves up an extensive menu every day., We dig The Colonel Francisco, a bagel breakfast sandwich made with egg, sausage, and pepperjack cheese, with a spread of apricot and chipotle that brings the whole thing together. 
1020 Elmwood Avenue, Buffalo
The popular juice shop offers several bagel handhelds, including the classic egg and cheese breakfast sandwich. But we are partial to The King, featuring peanut butter, honey, and banana (add bacon if you're really feeling it).