The readers have voted and Spree's expert panelists have met. This is the ninth time we have published a Best of WNY, but we are far from jaded. We take our responsibility to provide knowledgeable guidance on all that makes WNY great very seriously, and publishing an annotated list like this is one of the best ways to do that.
Many thanks to our hardworking Best of panelists and writers: Bruce Adams, William Altreuter, Alan Bedenko, Nina Barone, Jeff Biesinger, Jennifer Boye, Donnie Burtless, April Diodato, Rachel Fix Dominguez, Bruce Eaton, Ron Ehmke, Jana Eisenberg, Edward Forster, Michael Farrell, Erin Habes, Terri Parsell Hilmey, Donna Hoke, Cheryl Jackson, Donny Kutzbach, Elizabeth Licata, Jane Mogavero, Nick O'Brien, Nancy J. Parisi, Kevin Purdy, Christopher Schobert, Maria Scrivani, Christa Glennie Seychew, and Wendy Guild Swearingen.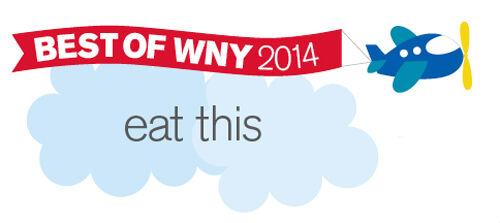 Best breakfast sandwich
Helen's Kitchen - 4279 Transit Rd., Williamsville; 633-8129
The formula for a classic breakfast sandwich is hardly complicated: fried egg, slice of cheese, and maybe a choice of meat, all layered on a pillow-soft bun. It's next to impossible to walk a block in Manhattan and not find someone at a grill top in the back of a bodega who can make you a perfect version in seconds. Despite their simplicity, we crave them, but in WNY, this sort of breakfast sandwich is nearly impossible to find. In its place are dry and flavorless versions that feature microwaved, rubbery eggs. No worries: a quick trip to Helen's Kitchen in Transitown Plaza and you'll find they've perfected the formula and even managed to elevate it a bit by grilling the roll until it's golden brown and crisp. The sandwiches are served with a side of homefries, which may slow you down some, but this is Buffalo, not Manhattan, so grab a stool and appreciate something so simple done so well.  
Best diner breakfast
Sophia's - 749 Military Rd., Kenmore; 447-9661
From enormous and fluffy pancakes that cover the entire plate to incomparable omelets to  generational family recipe souvlaki and delicious housemade bread, Sophia's ably earns best breakfast accolades. This mother-and-son-run gem in Black Rock is always busy in the morning, especially on weekends when folks line up for hearty breakfast fare. In the past two years, Sophia's has undergone serious renovations and added beer, wine, and brunch cocktails, but it's still an inexpensive and unpretentious place to go for eggs and toast. Make sure you try the Giambotta, a giant Italian-themed plate of sausage, peppers, garlic, potatoes, and eggs.
Best brunch: TIE
Martin Cooks - 346 Connecticut St.; 259-9306
There's an air of mystery draped over the food service at Martin Cooks. It's a cloak used to create excitement for the meals lurking behind it. Each of the menus at Martin Cooks are subject to change weekly. That divine Pork Belly Burrito you had last week for brunch is gone, its beautifully fatty bits and crispy edges no more than a memory. But what remains the same is the creative fare cooked with a caring hand in a beautiful atmosphere. Today's lobster tamale was great, but the lure of what tomorrow could hold keeps guests coming back.
Shango Bistro & Wine Bar - 3260 Main St.; 837-2326
We (and many other media outlets) have crowned Shango as the King of all Brunch so many times, we are surprised they haven't opened a joint that serves nothing but brunch all day every day. Owner Jim Guarino, a self-taught chef with a penchant for New Orleans flavor profiles, has gussied up standard brunch fare with seasonings and crawfish and andouille (oh my!) in a way previously unseen in this neck of the woods. Whether you're the type who fancies stuffed French toast drizzled with rich banana caramel rum sauce, or a savory sort who prefers breakfast lean and mean, Shango is the spot for you.
Best Bloody Mary
Trattoria Aroma - 307 Bryant St., Buffalo; 881-7592
At many restaurants, the noon  start time on Sunday booze is easily bypassed with a sympathetic glance or birthday mention. Trattoria Aroma does serious clock-watching, because—best guess—they want you to actually taste their scratchmade Bloody Marys. The original is stiff, peppery, and a bit more tart than you'd expect. The specialties (ten of 'em) offer coverage without going too far afield: a sake-based Rising Sun, a Slim-Jim-spiked Ragin' Cajun, and a Hail Caesar umami wallop. It's a whole menu of good brunch partners that are interesting but stable, smooth but lively.
Best sandwiches: TIE
Nickel City Cheese & Mercantile - 423 Elmwood Ave.; 882-3068
Nickel City Cheese has reigned as the city's premier option for cheese, meats, and other goodies since opening in 2011. Unsurprisingly, the shop makes a mean grilled cheese sandwich featuring pimento cheese spread on rye, but that's not all. The rest of its sandwiches are as diverse as they are tasty. Mexican turkey (lime crema, pickled onion, avocado, and queso fresco on flatbread) and specials, such as jambon beurre with cornichons, or mushroom and Brie on sourdough, showcase the fresh ingredients sold by the shop and owner Jill Gedra Forster's culinary prowess.
Joe's Deli - Multiple locations
Joe's Deli first opened on Hertel Avenue in August 2006, in the former site of Mastman's delicatessen. Clearly meaning to continue (but not replicate) a remarkable sandwich legacy, owner and operator Joseph Lyons has convinced us that he makes the best Reuben and tuna melt around. And who doesn't crave the deli's I Love Lucy (turkey BLT) or Jimmy's Cuban (marinated pork loin, ham, Swiss, dill pickles, and honey mustard)? The menu offers many items to choose from, all with adorable names and honest ingredients. We love Joe's sandwiches.
Best soup: TIE
Fables Café - 1 Lafayette Sq.; 858-7127
Fables Café, located in the Buffalo Public Library, creates housemade soups daily. The Creamy Tomato Basil is a perennial favorite and goes great with their grilled cheese. Other hearty standouts include Mushroom Barley and Red Lentil with Italian Sausage. In winter, the Creamy Wild Mushroom is a rich, decadent treat, redolent with meaty mushrooms and fresh cream.
Globe Market - Multiple locations
Globe Market serves a variety of ultra-flavorful homemade soups daily, and often offers vegetarian and vegan selections like Lentil Vindaloo and Italian Bean with Rapini. Be sure to try the Chicken Pho when they have it, and, in summer, Globe's Gazpacho is amazing.  
Best Chinese food
Miss Hot Café - 3311 Sheridan Dr., Amherst; 832-3188
When it comes to Amherst's growing landscape of Asian cuisine, she might be the new girl on the block. But like her fiery name indicates, she's bringing attitude along with the heat. Miss Hot Cafe follows the welcome trend of offering a range of both traditional and Westernized dishes, but she separates herself from the pack with a classy and pristine dining room, a commitment to service, and refined cooking. So if you've been reluctant to try traditional Chinese, Miss Hot—with warm, helpful staff and can't miss cuisine—is your girl.
Best tacos: TIE
El Gran Burrito - 12484 NYS Bicycle Route 5; Medina, 585-354-5617
Medina is actually home to three pretty wonderful taco joints—and we use the word "joint" loosely. Our favorite is the most humble of them all, and that's really saying something. El Gran Burrito is a small, roadside trailer serving fresh tacos from the auto shop parking lot where it sits. Pull up a stool and you'll soon discover that El Gran's tacos, while very traditional, are also incredibly fresh, deceptively simple, and exceptionally flavorful. The stand's burritos and quesadillas are acceptable, but the tacos are worth the journey.
Lloyd Food Truck - @whereslloyd
After decades of bland and flavorless south-of-the-border offerings, Lloyd taught Buffalo what Mexican food could taste like. Since its launch, Lloyd has dominated the food truck scene, with three trucks mapping tasty pathways all over WNY. We love all the tacos, but we'd stand in line in the rain for days for some of the specialty tacos offered only on occasion.  Whether it's Lloyd's taco-shaped spin on a Big Mac (made with local beef and real ingredients), the Southern fried chicken with local greens, maple syrup, and bacon mayo, or the al pastor with grilled pineapple, we love it when the Lloyd boys think outside the box.
Best chicken finger sub: TIE
Jim's Steakout - Multiple locations
In the wee hours, lines of night owls, drunks, and rabble-rousers snake outside of Jim's Steakout urban locations, clamoring for the opportunity to sate their ravenous hunger with the local chain's late night grub. Certainly every one of these folks has his/her go-to order, but we argue that Jim's chicken finger sub is the best thing on the menu (besides the fries). How is that possible, you ask? Everyone knows that every CFS has the same ingredients, so how can one be discernably better than the other? Well, we guess it's a couple things, that, when combined, make the Jim's CFS better than most. Heavy duty restaurant-grade mayo is a start, and the grilled roll is a reasonable second, but it's the physical crushing that the sandwich takes when it's cut and wrapped pell-mell that creates a singular harmony you'd be hard pressed to deny.
John's Pizza & Subs - Multiple locations
The CFS is a simple sandwich on paper, but when you get one that's not great, you realize there is a dance, of sorts, to getting it just right. John's nails it every time. With four locations in the Northtowns, John's Pizza and Subs was one of the first local places to offer chicken finger subs, and they are still making them better than just about anywhere else.
Best beef on 'weck
Bar Bill Tavern - 185 Main St., East Aurora; 652-7959
There are many reasons to visit the charming little village of East Aurora, but Bar Bill is usually the best one we can think of. This local saloon is a favorite of locals and has earned its destination status. Bar Bill has perfected some of WNY's most revered fare, including the beef on 'weck. Crafted in the good old fashioned Buffalo tavern style (carved to order from a fresh roast conveniently resting just behind the bar), Bar Bill's beef is always perfectly tender and served upon a kimmelweck roll that has just the right marriage of softness, chewiness, and the notable ability to hold its own as part of a juicy sandwich. Add a healthy bit of horseradish, your beverage of choice, and hunker down at the old wooden bar for a darn good 'weck.
Best hamburger: TIE
Essex Street Pub - 530 Rhode Island St.; 883-2150
Since taking over a few years ago, Macky Mac has seriously improved the edible offerings at Essex while retaining the West Side bar's cool off-the-radar vibe. The addition of a smoker has upped the flavor ante of many of the menu's options, including the burgers, which are pretty damn delicious.When you consider that Essex serves those puppies up from lunch to late night, well, it makes them all the better.
Soho Burger Bar - 64 W. Chippewa St.; 856-7646
No other city eatery is solely dedicated to burgers like Soho Burger Bar. Owner Jay Manno studied every bit of burger wisdom he could find to develop a meat-bun combo he is proud of. Soho's patties are handformed from a custom mix of ground beef prepared to the restaurant's specifications by Johnny's Meats. The brioche buns are handmade by Romeo & Juliet's, and the toppings are largely made in-house. Finally, the hot and heavy burger debate of whether or not a patty is better grilled or griddled is resolved—Soho uses a method that calls for both.
Best vegetarian menu: TIE
Lexington Co-op - 807 Elmwood Ave.; 886-2667
Vegetarian fare in Buffalo has never been as popular or widespread as, say, chicken wings and pizza. As our collective community palate broadens, however, it becomes easier and easier to find good vegetarian grub. Lexington Co-op has been serving up options for local herbivores since, well, they were actually located on Lexington Avenue. The beautifully organized store has a large selection of take-out and eat-in options, including delicious vegan wraps and hot entrees.
Amy's Place - 3234 Main St.; 832-6666
Amy's Place is a quintessential American diner with a Lebanese twist, and its vegetarian and vegan offerings are renowned, having earned tried and true fans after decades of serving consistently delicious fare. Amy's also has a food truck, so keep an eye out for Amy's tasty treats on the go.
Best healthy menu options: TIE
Press - 197 Grant St.; 464-3695
This sleek, naturally lit, beautifully appointed little shop specializes in goodies that cure what ails you, and does it in style. A veritable rainbow of jewel-toned, cold-pressed juices and nut milks line the store's refrigerated case, while handsome shelves of granolas, crackers, and kale chips beckon from the corner. Owner Esther Pica and her staff take their work (and your health) very seriously, so everything made at Press is raw, vegan, organic, and gluten-free—not to mention delicious. Lunch items such as salads, falafel, and tacos are often available to take away (or to enjoy at the small tables inside the shop), and a new smoothie program has recently launched.
Sun - 1989 Niagara St.; 447-0202
Sun has the lock on serving freshly prepared, reasonably priced, and wonderfully spicy dishes, but its specials are what make it a unique destination. The black rice menu features an extensive selection of rolls—with or without seafood—as well as rice desserts and an outstanding rice and mango salad.  Black rice, aside from being stunning to the eye and pleasingly nutty, is chockfull of antioxidants, vitamins, and fiber, which is a nice change from traditional white rice.  Looking for a little more adventure? Sun's bird's nest menu (available in limited quantity) is sure to pique your interest.  The rare, edible swallow's nest is said to help keep the body lean and strong, increase metabolism, and strengthen the immune system. But even if you aren't up for adventure, most of the fare on Sun's menu is fresh and healthy, as long as you steer clear of the Americanized Chinese dishes. Restaurants like Sun ensure that the word "healthy" doesn't have to be synonymous with "boring," and that's a pretty great thing.
Best doughnuts
Paula's - Multiple locations
Paula's Donuts are completely irresistible and unmistakable. From classics such as sour cream and Bavarian to twists on favorites, like peanut cream and peanut jelly, Paula's has over thirty varieties from which to choose. Established in 1996, Paula's makes hand cut, fresh-baked doughnuts daily, and offers hard-to-beat customer service. It's old-fashioned in the very best way. Spree readers know from past accolades—if you're going to have a doughnut, make it a Paula's.
Best pastries: TIE
Niagara Falls Culinary Institute's La Patisserie - 28 Old Falls St., Niagara Falls; 210-2580
Who would think that Niagara Falls Culinary Institute's La Patisserie would be the spot to go for a wide range of beautifully curated pastries made in the French tradition? This is a rarity in Western New York. Try the delectable Almond Pain au Chocolat.
Carriage Trade Pastries - 1654 Elmwood Ave.; 881-2326
Carriage Trade Pastries, a long-time Buffalo favorite, is a lovely example of a small, family-owned American bakery. Everything is great here, including the wonderful selection of scones and sweet rolls.
Best bread: TIE
BreadHive - 123 Baynes St.; 980-5623
BreadHive opened just this year, but the women running the joint are true artisans, and studied the art and science of breadmaking at the elbows of masters. Everything we've tried from BreadHive—from the peasant round loaf to the bagels loaded with poppy seeds—is stellar.
DiCamillo Bakery - Multiple locations
DiCamillo has been in business since 1920. You know the bread is consistently excellent, chewy, light, and perfect for toast. We can't visit friends or family anywhere in the country without bringing them a couple large, seeded Italian loaves.
Best bakery (city): TIE
Mazurek's - Multiple locations
Open since 1933 in Buffalo's First Ward, Mazurek's serves up such a broad range of offerings that we couldn't begin to summarize them here. We love their signature rye bread. And the scratchmade doughnuts, especially when they are just out of the fryer. And we've told Spree readers about their utterly delicious special order Apple Dumplings before. Oh yeah, and don't forget the pie.  And … well, you get the drift. Plus there's a new location in downtown's Market Arcade, so now you have your choice of bakeries with hard-to-beat prices and top-notch service.
Romeo & Juliet's - Multiple locations
When Romeo and Juliet's Café opened, it brought authenticity to Buffalo's bustling American red sauce scene. Since 1998, its bakery items—including bread, pizza, focaccia, and sweets—have regularly earned praise. The ciabatta is especially noteworthy; each loaf is simultaneously crusty, airy, chewy, and flavorful. Traditional Italian desserts—cake, pastries, tarts, and cookies—beckon from the shop's glass cases. We can't resist the sfogliatelle, a shell-shaped pastry with a flaky crust that is stuffed with sweet ricotta cheese and a hint of citrus.
Best bakery (Northtowns)
Wheatberry - 3985 Harlem Rd., Snyder; 839-3500
The newly opened Wheatberry Bake Shop is making a name for itself in the Northtowns. With a focus on natural ingredients, the little bakery offers several different types of bread on a daily basis. Shoppers won't find loaves made with bleached flour or preservatives; instead, classics such as Italian, sourdough, and ciabatta are prepared using good old-fashioned methods and whole grain flour. If you want something savory, check out the weekly selection of freshly baked focaccia. Have a sweet tooth? Grab a giant cookie, flaky pastry, or flavorful cupcake(a rarity in these parts); you'll find all of them satisfying.
Best bakery (Southtowns)
Elm Street Bakery - 72 Elm St., East Aurora; 652-4720
We're just going to come right out and say it: Elm Street Bakery is a carb-lover's definition of heaven on earth. One visit to this charmingly rustic bakery/cafe/market will tell you that everything here is done the right way. Their robust coffee is roasted and ground on premises, and the iced version is cold-brewed. The list of local farms, artisans, and growers used to supply the bakery with fresh ingredients is expansive. And then there's the bread.From the crackling crust to the ethereal interior, Elm Street's perfect loaves can make even the toughest of characters melt like the cultured butter (made—you guessed it—at the bakery) that's slathered atop. Executive pastry chef Luci Levere's sweet and savory creations are truly works of art—stunningly beautiful at first glance, increasingly delectable with each bite.
Best ice cream
Lake Effect Ice Cream - Multiple locations
You can eat Lake Effect Ice Cream in a blizzard sitting in a snowdrift, straight out of the pint, spoon in naked hand. Yes, it is that good. The Lockport scoop shop offers sundaes that recall memories and make new ones, freezy pops designed for kids and adults, and cones holding ice cream in flavors that range from brown sugar bacon whiskey to orange chocolate sponge candy. Lake Effect has a wacky cold treat for everyone. Fortunately, your enjoyment of their effort isn't limited to the scoop shop's walls, since LEIC pints are available in markets across the region. Creative varieties, a not-too-sweet balance of flavor, fun attitude, and excellent branding make LEIC something we can all enjoy individually and be proud of collectively.
Best milkshakes
King Condrell's - 2805 Delaware Ave., Kenmore; 877-4485
King Condrell's, located in Kenmore, offers milkshakes in the grand tradition of old-school ice cream parlors. The flavor offerings are too broad to chronicle here, but suffice to say that you won't be frustrated by lack of options. You'll also be pleased that your milkshake is made to order, and comes in a tall glass with an appropriate spoon, and a steel cup on the side, full of all the milkshakey goodness that wouldn't fit in your tall glass. All that for $4.65, or a bit more if you want it malted or extra thick. Everything about the Condrell's milkshake experience is regal.
Best sponge candy: TIE
Watson's Chocolates - Multiple locations
Watson's is best known for sponge candy, which is created for the passionate sponge-loving clientele who frequent the company's eight WNY locations. Whether you like your sponge enrobed in milk, dark, or orange chocolate, Watson's has you (and your out-of-town relatives) covered.
Ko-Ed Candies - 285 Abbott Rd.; 824-3489
It's tiny, and it's a little off the beaten path, but we couldn't love Ko-Ed Candies any more than we do. The shop—owned and operated by Gary and Sandy Whitt for nearly thirty years—churns out fresh sponge candy as light as air and as fresh as can be. Even those not inclined toward WNY's favorite candy will find Ko-Ed's version special and worth seeking out. After a generation of hard work, Ko-Ed is for sale, and we hope someone with hearts as big and hands as deft the Whitt's snaps it up.
Best ice cream stand (city)
Gelateria Luca - 998 Elmwood Ave.; 882-5353
Gelato is a tricky food to pin down. There are no strict guidelines that define this Italian style of ice cream. There is a baseline of how much butterfat a gelato can have, and in theory gelato should have less air whipped into it than American-style ice cream. Don't try to define it; visit Gelateria Luca for yourself. With its luscious, silky smooth texture; balanced sweetness; and imaginative flavors, gelato is a summer treat that beckons you to close your eyes and lose yourself in the moment. So check out Luca and find your happy place before you can utter affogatto.
Best ice cream stand (Northtowns): TIE
Hibbard's - 105 Portage Rd., Lewiston; 754-4218
Totally worth the trip to Lewiston. This frozen custard, outrageously creamy and rich, has been made in the same gargantuan stainless steel contraption for more than sixty years. Slow churned, using fresh ingredients, it's tasted the same for decades. It's the first place people who grew up in Lewiston want to go when they visit in the summer. The daily flavors are chocolate, vanilla, and black raspberry, but Hibbard's also offers a rotation of special flavors like butterscotch, chocolate banana, peach, and cupcake. If you are planning a trip to Artpark this summer, be sure to carve out some time to stop at Hibbard's. There will be a line, but it's a pleasant line. Enjoy your cone at the picnic tables provided or wander across the street to Academy Park.
Sweet Jenny's - Multiple locations
Currently operating out of its Main Street shop and its newly opened location in Williamsville's historic Old Mill, Sweet Jenny's has been serving its housemade ice cream since the 80s. Made with a custom cream base unavailable to any other ice cream maker in the region, the results of the shop's efforts are rich and quite sweet—exactly what kids of every age are looking for. Gelato and sorbet are also available, as are ice cream pies and cakes. The next time the temperature soars above eighty, be sure to stop into a Sweet Jenny's shop and satisfy your need for a cool ice cream fix.
Best ice cream stand (Southtowns): TIE
Kone King - Multiple locations
Kone King, with locations in both West Seneca and East Aurora, is only open in the spring and summer months. Walk up to the counter and you're immediately transported to childhood, with memories of soft serve dripping down your hand as you frantically try to keep pace with a melting cone. But what's really worth going out of your way for is Kone King's homemade ice cream treats, especially the fantastic Peanut Buddie.
Nick Charlap's - 1203 Union Rd., West Seneca; 675-3981; inside Sweets on the Hill- and- 7264 Boston State Rd., Hamburg; 312-0592
Nick Charlap's ice cream, though anything but ubiquitous, remains a local staple after over fifty years in business. Fans swear the small company makes the best ice cream in town, extolling the virtues of its texture, creaminess, and overall quality. The retro Hamburg locale—as well as the newly opened location inside Sweets on the Hill (formerly Antoinette's)—go a long way to lacing your ice cream experience with nostalgia, whether Charlap's was part of your childhood or not.
Best chef (established): TIE
Steven Gedra; The Black Sheep - 367 Connecticut Ave.
Steven Gedra set the bar impossibly high the minute he opened Elmwood's miniscule Bistro Europa. With cooking that is ridiculously delicious, completely made from scratch, primarily locally sourced, and ever changing, he turned Buffalo's restaurant world on its ear. The list of nightly specials, filled with exotic culinary techniques and ingredients, was always longer than the regular menu, earning the restaurant dyed-in-the-wool fans. Never ones to rest on their success, Steven and Ellen (his wife, business partner, and a skilled baker) decided to blow it all up and close the little bistro. Now they've renovated a former tavern on the West Side (which should open any day now as The Black Sheep) that will easily seat three times as many guests. Lucky us!
Bruce Wieszala; Tabree - 4610 Main St., Snyder; 844-8477
Bruce Wieszala has long worked beside notable chefs, including Emeril Lagasse, Linton Hopkins, and locals Carmelo Raimondi and Steven Gedra. But now he's taken his place at the head of Tabree, one of the finest suburban restaurants in WNY. The staff is smitten—you can hear it in their voices as they describe Wieszala's specials and you can see it in how they beam while presenting one of his beautiful dishes tableside. There has been no shortage of praise during his tenure, and we anticipate an even brighter future as Wieszala's career continues to unfold.
Best chef (new)
Michael Dimmer and Christian Willmott of Black Market Food Truck - Twitter@theBMFT
The young and creative minds behind one of Buffalo's most popular food trucks belong to Michael Dimmer and Christian Willmott. The two have worked together in restaurants for years, and, after earning four-year degrees in other fields, even attended culinary school together before launching their catering company, which eventually became the Black Market Food Truck. The truck hit the streets in January 2013, and the pair has gone on to win awards, hold their own in a recent Nickel City Chef battle, and earn praise from professional and amateur critics alike. Spree readers named them Best Food Truck in 2013, and it's no surprise to see their exciting and innovative take on global comfort food land them here as a team.
Best new restaurant (opened in 2013 or 2014)
Sato - 739 Elmwood Ave.; 931-9146
Sato is the Best New Restaurant because it has everything. The elusive ramen Buffalo has been clamoring for? Done. An ever-evolving Japanese beer menu with top-notch American craft beers to boot? Nailed it. (On a recent visit we had an ume [plum] beer by Hitachino, which illustrates why the microbrewery is known for its killer small projects.) Looking to sample from a sake menu, with a huge selection available by the glass, carafe, or bottle? Check. Need a late night eatery where the food doesn't come in a paper bag? Crispy karaage chicken? Or our new favorite, aged dashi tofu? They've got all that, too. We're sure Sato is going to be your new lunch spot, date spot, and late-night spot.
Best restaurant for a party of 8+: TIE
Remington Tavern - 184 Sweeney St., N. Tonawanda; 362-2802
This may seem like an odd choice because Remington doesn't technically take reservations, but part of the fun is going a bit early with your party to wait it out and have a drink at the fabulous, massive horseshoe-shaped bar. There is plenty of seating at this former trolley barn's spacious, industrial-chic main dining room, plus a huge open patio overlooking the Erie Canal. The menu is diverse and delicious, so there's something to please even the pickiest eater.
Salvatore's Restaurant - 6461 Transit Rd., Depew; 683-7990
Salvatore's, a WNY standard, is ideal for large parties. Accustomed to accommodating weddings, showers, and the throngs who crowd the dining room to celebrate favorite food-centric holidays such as Christmas or Easter, your ten-top won't cause a single member of Salvatore's staff to roll their eyes or sigh in exasperation. They can handle your crazy loud aunt who flirts with everyone, your hard of hearing grandfather with the dietary restrictions, and your picky eater nephew—with aplomb.
Best waitstaff/service
Bacchus - 56 W. Chippewa St.; 854-9463
Approaching its eleventh year in business, Bacchus offers a succinct and expertly delivered menu of approachable, modern fare, matched with an excellent wine list. Additionally, a recent remodel of the back patio has created a lovely oasis for downtown diners. But where Bacchus truly excels is service. Good service is a little like watching a duck glide upon the surface of a lake. Up above, all is graceful and quiet, an undisturbed mirror of shimmering rippled water, while underneath, two webbed feet are scrambling like mad. At Bacchus, the service is as smooth as can be, and if there's any crazed paddling, it's never sensed or insinuated. The wait staff is educated, conscientious, and friendly (but not too friendly). They can advise, or simply serve, whichever you prefer, but regardless of how hands-on you need your waiter to be, the staff at Bacchus make every moment seem effortless.  
Best wine list (bottle)
Mother's - 33 Virginia Pl.; 882-2989
Diners may not fully understand the economics of wine markups—all they know is that bottles of wine in restaurants are strangely expensive. That's why we love Mother's. There are three lists to peruse here. The biggest one has whites on one side and reds on the other; the white side offers superb Sancerre, white Bordeaux, vouvray, and Albarino (as well as chardonnay and other more common varietals) at price points that are just a few dollars north of retail. The reds—Brunellos, Barolos, and Rhones as well as cabs and pinot noirs—present equal values. Go deeper with Mother's by-request stash list, where you'll find some heavy hitting reds for comparatively light tariffs. And did we mention there's a special champagne list? Well-curated wine lists are hard to come by around here; when you do find one, you're usually hit with a 200–300 percent markup. Not at Mother's.
Best wine list (by the glass)
Lombardo's - 1198 Hertel Ave.; 873-4291
Lombardo's has always had a good wine list. But since Tommy Lombardo returned from NYC to join the family business, the wine list has grown into something extraordinary. And for those who either must restrain themselves to a single glass at dinner, or are unwilling to commit to a full bottle, the addition of the Coravin wine-by-the-glass list at Lombardo's is a delight. The Coravin is a revolutionary piece of equipment that allows one to draw wine from an unopened bottle, then replace the liquid with inert gas. So those who enjoy rare or expensive wines can have a single glass without removing the cork (which begins the unfortunate breakdown of the wine). Lombardo's is using the Coravin to provide guests the opportunity to experience exquisite and notable wines by the glass—wines that are usually only available in cost-prohibitive bottles. Take, for example, the current list, which offers a 2007 Bussola Amarone, a 2010 Dumol Chardonnay, or a 2001 Damilano Barolo Riserva, among others. Whether you're a light drinker or someone who likes to experience a variety of wines in one sitting, Lombardo's now offers you the method and, more importantly, the inspiration, for a distinct wine experience.
Best use of local ingredients: TIE
Tabree - 4610 Main St., Snyder; 844-8477
The best chefs know that the best cooking starts with the best ingredients. And now that the agricultural patchwork of growers committed to heirloom varieties is blossoming in WNY, it's a great time to be a chef. An early adopter of the local movement is Tabree's chef Bruce Wieszala. He was the first to use whole hogs from Lockport's T-Meadow Farm on a weekly basis (he has trained dozens of local chefs how to do it since) and one of the first to source and serve heritage rabbits from Painted Meadow and the urban-cultivated oyster mushrooms of Flat #12. Since 2007, he's sourced fruits and vegetables from local farmers, building long-standing relationships with them regardless of the twists and turns of his career. With daily specials featuring fleeting, seasonal items, interesting preparations, and beautiful presentations, Wieszala is intensely dedicated to making the efforts of farmers look and taste their best.
Oliver's - 2095 Delaware Ave., 877-9662
Chef Lennon Lewandowski's commitment to using the freshest, best ingredients he can get his hands on often translates to sourcing produce and other items locally. The restaurant's commitment to this standard is so profound, that the bulk of the year-round harvest from three greenhouses on Harvard Place (operated by the Community Action Organization's Green Entrepreneur Center), is reserved for the establishment's young chef, and has been for some time. Locavores visiting Oliver's can expect to find a menu of lovingly tended greens, herbs, tomatoes, peppers, and more exotic items, all grown on Buffalo's East Side.
Best local produce farm
Weiss Farms - 7829 E. Eden Rd., Eden; Elmwood-Bidwell Farmers Market
The tables draped in red-checked cloth that greet patrons as they arrive at Elmwood-Bidwell Farmers Market belong to none other than Weiss Farms, owned and operated by farmer Tony Weiss. Known for his dedication to providing chefs and cooking enthusiasts with unique varieties of beautiful, fresh produce all summer long, Weiss's market stall is highlighted by the warmth that exudes from his staffers, some of which have been with him for over forty years. From purple cauliflower and bright green romesco to delicate squash blossoms and sleek poblano peppers, Weiss Farms not only has what you are looking for, it likely has the best version of it. Can't make it to the market? You'll find Tony's fruits and vegetables on the shelves at the Lexington Co-op throughout the lengthy WNY growing season.
Best local winery
Leonard Oakes Estate Winery - 10609 Ridge Rd., Medina; 585-318-4418
The Medina-based family owned Leonard Oakes Winery has been a breakout among regional wineries under the direction of fourth generation fruit farmer turned winemaker Jonathan Oakes. The hipper-than-hip Steampunk Cider (noted by Eric Asimov of the New York Times for its "fresh and tangy … honeyed character [reminiscent of] chenin blanc") is a winner on its own. But when the winery's portfolio is examined as a whole—award-winning Vidal ice wine, top-notch pinot noir, a new single-origin Riesling (served only at Ristorante Lombardo), and a 2012 reserve sauvignon blanc (that gently dictates a standard for what the Niagara wine region can accomplish if it embraces its terroir whole-heartedly)—we realize how much this young winery has accomplished. We can't wait to see what unfolds as it continues to push boundaries and innovate.
Best local brewery: TIE
Community Beer Works - 15 Lafayette Ave.; 759-4677
Though CBW is our area's first nanobrewery, it would be hard to define its accomplishments as anything but gigantic. Open since April 2012, the CBW team has quickly earned respect amid the larger brewing scene, as well as a variety of awards, including Best New Brewery in NYS as named by RateBeer.com and second place in the National IPA Brewing Championship held by Brewing News. In addition to turning heads with its lauded craft brews inside and outside of Buffalo, CBW has maintained its dedication to our area, with in-house environmental programs that reduce waste, and regular participation in important community events. This summer, look for CBW to debut at Larkinville's new Hydraulic Hearth restaurant as "brewery in-residence."
Flying Bison - 491 Ontario St.; 873-1557
Tim Herzog is a man who just will not give up. An early adopter of the microbrew movement, Flying Bison has been supplying Buffalo with its very own craft beer since we were all hoarding supplies (including beer) for fear of the Y2K apocalypse. Tossing tough times aside as if they were nothing more than a mere distraction, the brewery has carried on through thick and thin to emerge stronger than ever with a shovel in hand, ready to relocate to the hopping (pun intended) Larkin District, where all that glitters is gold and the Rusty Chain pours freely.
Best ambiance
Rue Franklin - 341 Franklin St.; 852-4416
Rue Franklin's decor is timeless and impeccably maintained—a detail oft over-looked by small business owners. SImple, clean, and implicitly European in feel, the ambiance at the Rue begins with the tone set by the staff and owners and carries through to the space's architectural details. Whether enjoying a cocktail at the modest bar, a spring supper on the stunning patio, or a hearty Provence-inspired winter dish in the cozy dining room, the feel and the setting provided by Rue Franklin is as integral to the experience as the food, drink, and service.
Best patio: TIE
Tappo - 338 Ellicott St.; 259-8130
Rooftop garden might be a better way to describe one of Buffalo's newest and most unique outdoor dining spaces. Given WNY weather, building an open space on a rooftop might be a risky proposition. But when the summer evening temperature is right and the Electric Tower is lit bright white against the dark blue city sky, you'd be hard pressed to imagine a finer urban setting for sipping wine and soaking up summer breezes.
Bambino - 297 Franklin St.; 240-9851
The party vibe on Bambino's back patio is an altogether different sort of outdoor experience. Looking for a little nightlife and a few beautiful people? Bambino's weekend scene is right up your alley. The bar is well-stocked, the wine list is nice, and if you get hungry, the menu has plenty of options perfect for sharing with friends.
Best food truck (established)
Lloyd - @whereslloyd
Food trucks have hit their stride in Buffalo. We're no longer surprised to see a truck or two—or four or five—outside an event or at a festival. Nowadays, new trucks hit the streets on the reg, expanding our food-on-the-go options. The truck that started the revolution in Buffalo was Lloyd, and it's won Best Food Truck (Established) this year for a reason. In many ways, Lloyd sets the bar for Buffalo's food truck scene, continuing to grow and redefine itself while always providing fresh, flavorful, and creative fare. From tricked-out nachos to tacos and burritos to special salads and grilled corn on the cob, Lloyd is always a solid choice for mobile food.
Best food truck (new)
Betty Crockski - @bettycrocksi
Like savory superheroes, food trucks feed the hungry masses while occasionally fighting shortsighted municipalities. When it comes to selecting the best new food truck, we bear in mind a preference for something new, something edgy, or something unique—preferably all three. Enter Betty Crockski, which hits that sweet spot between Buffalo nostalgia and novelty. There aren't that many places still offering authentic Polish food year-round, and Crockski delivers Polonia food that manages simultaneously to be both new and familiar. The pierogi are made with thick, golden dough that neatly envelops the flavors and textures within. For $9, you can pick three of four possible fillings, and a kielbasa link. The sausage carries with it good, old-country flavors and aromas, leaving you totally satisfied (try a bit of the sweet Bavarian mustard, too). Of the pierogi, the one filled with savory pulled pork is a thing of dreams, but the cheese and caramelized sauerkraut varieties will do just fine.
Best caterer
Buffalo Catering Company - 873-4000
The same folks who run Joe's Deli and Joe's Deli Elmwood run Buffalo Catering Company. If you've eaten at Joe's, you know that the food is made from scratch, full of flavor, and, while it offers a nod to tradition, it also often riffs on it in interesting and creative ways. Buffalo Catering Company follows in this vein, and if you're looking to cater a special event—anything from a baby shower to a birthday party to a family reunion—you need look no further. Buffalo Catering Company has something for everyone, and you'll get rave reviews when you use it to feed your hungry partygoers.
Best bartender
Drew Love, Duke's Bohemian Grove Bar - 253 Allen St.; 240-9359
The ideal bartender is someone who is a friend, a comedian, a scholar, an alibi, and sometimes, even someone who will leave you alone … all while attentively and capably keeping your glass full. Anyone who has ever grabbed a stool while Drew Love was behind the pine can tell you that he effortlessly pulls off all of this  and more. Love is the perfect old school bartender in a new school era. He's a gregarious, sardonic guy with a deep, booming voice, and warm smile. He can carry on conversation that varies in topic from politics to sports to Eastern philosophy to punk rock. Typically, you need meet him only once for him to remember your face and, if you're interesting enough, your favorite libation.
Best mixologist
Tony Rials, Mike A @Hotel Lafayette - 391 Washington St.; 253-6453
Not everyone can easily define the term "mixologist," but instincts suggest that Tony Rials is a walking clinic on what one should be. The sharply dressed Rials brings a similar level of style and panache to his expertly crafted and refined cocktails. A trained sommelier, Rials has more in common with a chef than a typical bartender, as he creates many of his drinks' elements in the kitchen. An indefatigable inventor, Rials is constantly changing, updating, and adding bold and unique creations to the cocktail menu at Mike A. While many make the mistake of ordering Blue Light or a rum and coke while visiting the Art Deco-themed bar, true fans of the cocktail know this is where it's at.
Best new hotspot (city)
Osteria 166 - 166 Franklin St.; 858-3118
It's tempting to glance at the busy weeknight bar and dining room at this rustic Italian spot, just one block from downtown's epicenter, and chalk it up to the ongoing revival of city life. But that is to overlook the gregarious owner and staff, smart thirty-minute lunch offerings, daily and weekly specials that actually feel special (like a Sunday meat sauce), and sandwiches, pizzas, and entrees that are simple without being simplistic. Filling food and drink, served to the busy and work-weary, may not be trendy, but it's rarely done this well.
Best new hotspot (Northtowns)
Griffon Pub - 2740 Military Rd., Niagara Falls; 858-7127
Niagara Falls' new gastropub has distinguished itself by providing locals with something they've long sought. It's been hopping ever since a favorable mention in the New York Times and several positive local reviews. For dinner, you will need a reservation almost any day of the week. With more than fifty beers on tap, the Griffon boasts one of the best beer selections in Niagara County and the pub menu is certainly unusual. Plus, the clientele is surprising diverse.
Best new hotspot (Southtowns)
Hamburg Brewing Company - 6553 Boston State Rd., Hamburg; 649-3249
With half a dozen new breweries slated to open in the area in the not so distant future, the unveiling of Hamburg Brewing Company snuck up on local beer lovers. Quietly, and with little fanfare, this little brewery has become a beer destination. The building houses a beautiful ski lodge-style tasting room, replete with fireplace, vaulted ceilings, and big screen televisions. A collection of half a dozen delicious craft beers is always on tap and the Brewery also serves a smart selection of snacks, so it's the perfect place to enjoy an evening with friends.
Best bar (old school): TIE
Rohall's - 540 Amherst St.; 939-2087
Rohall's is a relatively new neighborhood watering hole in a relatively old spot. With a decent selection of beers (including a few unfamiliar Eastern European options), a clean-but-nothing-fancy vibe, friendly service, and a $5 cheese plate you have to see to believe, it's diverse clientele is happy enough to leave you alone or josh around with you 'til you can't take it any more, whichever you prefer. We debated telling you about this bar, 'cause we like it so much we kinda want to keep it for ourselves, but that just wouldn't be right.
Wiechec's - 174 Clinton St.; 823-2828
Wiechec's is the heart of its neighborhood, and it has our heart for just that reason. Neighbors having a beer, co-workers snacking on wings, families having dinner—you name it, they're all here. Decorated much like your grandpa's basement (you know, the part grandma pretended wasn't part of her house), Wiechec's offers its clientele a no-nonsense homey experience fortified with genuinely friendly service and a specials menu almost as long as the bar.
Best bar (new school)
Mes Que - 1420 Hertel Ave; 836-8800
Mes Que is more than a soccer bar, it's more than a whiskey or beer bar, it's more than, well, Barcelona Futbol. Mes Que began as a bar intended for soccer lovers, but it has become a bar for anyone who loves life. A fun food menu, multiple large televisions, a beautiful covered patio, a creative and modern cocktail menu (that is jiggered to guarantee quality), and whiskey flights that are far too cheap for the owners to make a profit are all a draw to this North Buffalo spot. More than just a bar, Mes Que is a shining staple of our city's ever growing and diverse food and drink scene.
Best craft cocktail bar
Vera - 220 Lexington Ave.; 551-6262
Sometimes the measure of a great bar isn't the drinks, or even the bartender. Sometimes, a great bar is about the ambiance, the crowd, and the general energy of a place. Vera has most of these qualities going for it on its best nights, and when Vera is good, it's freaking great. If you're a reveler who likes a little elbow-rubbing with a diverse crowd of Buffalo's best and brightest, a sexy, dimly lit room and the sense that if something tremendous is going to happen, it's going to happen right here, right now, then Vera's for you. And the drinks aren't too shabby, either.
Best happy hour (city)
Cantina Loco - 191 Allen St.; 551-0160
Grab a stool, order a margarita and chips with guacamole, and let out a sigh. Cantina Loco's fun and lively atmosphere invites you to settle in and relish the hour (or two) where you leave work behind and unwind. With good cocktails and great beer on tap, you have your pick of thirst quenchers, and the patio offers outdoor lounging and people watching during the warm months. Cantina Loco has an unmistakable energy that makes it perfect for drinks after work in the city.
Best happy hour (Northtowns): TIE
Amherst Ale House - 55 Crosspoint Pkwy., Amherst; 625-7100
If you're looking for a place to grab  wings or pizza, and a beer after a long day, there's no better place then Amherst Ale House. With a large craft beer list, classic Buffalo comfort food, and lively, energetic vibe, the suburban establishment has built a strong following. If you want to catch a Sabres game after work, you'll find a packed bar lined with screens to ensure you can keep up with the game wherever you're sitting, even if you're on the patio.
800 Maple - 800 Maple Rd., Williamsville; 688-5800
With plenty of room to move, the lounge at 800 Maple is a popular post-work let-your-hair-down kinda place, but it's also the sort of spot with purse hooks, cushy bar stools, and wood-fired pizzas. This combination of a relaxed yet elegant bar area provides comfort and every opportunity for a good time. Grab a nosh, a cocktail, or a glass of wine, and relax.
Best happy hour (Southtowns)
Aurora Brew Works - 191 Main St., East Aurora; 652-2337
The first thought most people have when they walk into Aurora Brew Works is why aren't there more of these? Part beer store (one of the best in WNY) and part bar, ABW has an impressive beer selection. The shop/bar allows patrons to buy glasses of beer on tap, or to walk back into the cooler and grab a bottle to enjoy on the spot. With a nice "serving" area, a large patio, and regular evening visits from one of the Lloyd food trucks, this is a great place to visit after work and relax. There is really nothing like it in the Southtowns—or anywhere else in WNY.
Best draft beer selection (bar)
Blue Monk - 727 Elmwood Ave.; 882-6665
They have thirty tap lines. Miller Lite and Coors are nowhere to be found. What you will find is a focused beer menu that runs the gamut of styles with examples from places around the globe. That terrific Belgian blonde ale you had last month may no longer be there, but the knowledgeable and approachable staff wants to find you a new beer to call your own, one that you will be sure to love. It could be from Ommegang brewery, local beer wizards Community Beer Works, or from a group of monks who craft a beer that's almost impossible to spell. Point is, if you casually like beer, the cicerones (or "beer sommeliers"), at Blue Monk can find you something delicious and new. And if you're a beer nerd, well, you already know Blue Monk is the place to go for new beers that will impress your friends. Cheers to the Monk!
Best bottled beer selection (bar): TIE:
Lenox Grill - 140 North St.; 884-1700
Lenox Grill has only been open for a year, but its bottle list is not only the longest in the city, it also includes brews that are challenging to find in our area. The six-page list (printed on long, legal size paper, no less) can be intimidating, but take your time and you won't be disappointed. Luckily, the menus are organized by style of beer and the Lenox does a good job of keeping the list up to date with what's in stock.
Pizza Plant - Multiple locations
It's getting easier to find good beer in WNY's bars and restaurants, but most of that beer is on draft. Thankfully, a handful of establishments are making sure to keep their beer lists interesting with carefully selected bottles, and Pizza Plant is one of them. For years, the Plant has been known by beer geeks as the go-to spot for quality craft beer. Plenty of great beer is on tap, but the bottle selection shouldn't be overlooked. This list may not be the longest, but it's carefully curated and full of unique options.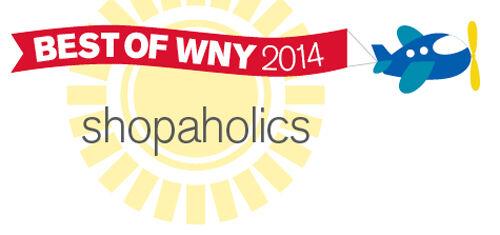 Best new small retail business (open in 2013-2014)   
Blush - 1005 Elmwood Ave.; 768-0110
Located across the street from J.P. Bullfeathers, Blush is the brainchild of Lexie Furlong and Vicky Schaffstall, two savvy ladies who are bringing the glam back to Elmwood. The shop's mission is to make women feel downright beautiful through a carefully curated selection of clothing, jewelry, beauty products, and footwear.
Best new clothing boutique
Blue Collar - 1382 Hertel Ave.; 844-8435
Listen up, fellas: your days of whining that "there's no place for guys to shop" in Buffalo are over. From David Brugh and Bri Klejdys—formerly of room and Modern Nostalgia—Blue Collar understands that men like to look good too. From casual cool to dandy style, this shop has a modern, design-driven approach to men's clothing and accessories.
Best clothing boutique (established)  
Modern Nostalgia - 1378 Hertel Ave.; 844-8435
Shop owner Bri Klejdys-Long continues along her path of curating women's wear that is feminine, ultra-stylish, and well-crafted. Window displays and everything else amid the lodge-like, comfortable interior change often, so the caveat "if you love something buy it tout suite" should be heeded. Klejdys-Long says that each item in the store (dresses, pants, bags, belts, hosiery, undergarments) must have a "twist of detail" to make the Modern Nostalgia cut. The shop is a perfect destination for a woman whose wardrobe may need to take her from day job to sumptuous night out: chic and functional will pop into mind when you look through the racks. This is also a perfect place to shop for gifts for besties and sisters; there are always unique pieces of jewelry, hair embellishments, and ever-needed small bags with closures. Modern Nostalgia carries the locally made Peg's Hardware jewelry and Ziglets Creative Buffalo necklaces (featuring buffalo nickels and retro-looking medallions celebrating one's BuffaLove) that every self-respecting Queen City-based girl needs.
Best shop for formal wear (men's)   
Bureau - 830 Elmwood Ave.; 259-8141
It doesn't come as much of a surprise that one of the founders of Vera Pizzeria—home to Buffalo's most stylish cocktail scene—is also involved with a similarly well-crafted menswear shop. Cameron Rector knew that Buffalo needed a men's shop that catered to the burgeoning dandy scene, and he has joined up with managing director Jon Eisenberg and designer Joseph Stocker to make it happen. Bureau's made-to-measure suits and shirts have hipsters lining up for one-of-a-kind garments.
Best shop for formal wear (women's)   
Danahy's - 3099 Sheridan Dr., Amherst; 831-0773
A grande dame of Buffalo's style world, Danahy's prides itself on timeless design. This highly respected boutique represents eighty-eight years of experienced fashion retail. With personalized service and style consultations, the question of "Does this look good on me?" is rarely answered in the negative. Get playful with the classic ensembles, which, from casual to fanciful, all guarantee positive attention.
Best shop for children's wear  
Pumpkins - 5520 Main St., Williamsville; 632-2246
One of the few area boutiques solely focused on new children's designer clothing, this perennial winner is a jewel box of clothing, gifts, and accessories for the fashion forward child, from newborn to pre- and young teens (sizes for boys and girls from infant up to fourteen), including special occasion and casual. Pumpkins can set up little ones for every event—from christenings to communions to weddings.
That all-purpose Lilly Pulitzer cardigan your oldest daughter can wear all summer that you'll still be able to hand down to her little sister? Handmade hairbands and hair bows from talented local artisans? It's all at Pumpkins.
Best shop for handmade jewelry  
Burchfield Penney Art Center - 1300 Elmwood Ave.; 878-6011
Either as a jewelry-acquiring destination or as a sequel to a lovely visit wending through the BPAC collection and special exhibitions, the gift shop at Burchfield Penney Art Center is a great shopping destination. BPAC's mission is to celebrate fine regional art—the recreated art studio of painter Charles Burchfield (its namesake) and his work are always on view. With handmade items by approximately one hundred local artists, cases are filled with deftly arranged earrings, necklaces, and bracelets by well-known regional jewelry artists and newcomers to the scene. All of the jewelry for sale is curated by the BPAC shop manager and is sold on consignment. In addition to this one-of-a-kind jewelry, the Burchfield carries pendants inspired by Burchfield's doodles by local artist Rosanna Cappellino.
Best shop for traditional jewelry
Bomi Jewelers - 4574 Main St., Amherst; 839-4300
Rather unassuming from the outside, Bomi doesn't appear at first glance to be a jewelry store, let alone one of the region's finest places to purchase classic bling. However, inside the one-story Main Street building, Bomi is abuzz with gemologists-on-duty (including CEO Gary Grelick) and other knowledgeable staff. Bomi's three-person diamond-buying team assures that Bomi diamonds are of the finest quality: staff are well-trained to educate customers about gems on hand and what makes the showcased Bomi items standouts. This is also a trusted place to bring heirloom pieces for repair; several benchmen do the work onsite.
Best shop for funky accessories
Turnstyle - 298 Ashland Ave.; 262-9674
In 1988, Stephanie Robb opened Wild Things, a shop that reps emerging artists in the Buffalo community. She created the cool long before Etsy began, with a wide range of handmade artisan jewelry, ceramics, prints, fibers, and much more. Turnstyle Designs, Robb's women's clothing boutique, is a shop adorned with sassy, personality-packed jewelry, accessories, shoes, and apparel.
Best shop for cooking equipment  
Premier Gourmet - 3904 Maple Rd., Amherst; 877-3574
Come for the Cuisinarts or the Crueset, leave with a high-tech crème brulée torch or an electronic cocktail shaker. The bright new headquarters of this longtime foodie magnet makes browsing easier and more fun. The new "gadget central" island you encounter as soon as you enter the store is especially fun.
Best shop for furniture   
Ethan Allen - 3875 Sheridan Dr, Amherst; 839-4484
Much more than a furniture store, Ethan Allen offers expert professional design help—for free. Their timeless offerings come in five "signature" lines that allow ample opportunities for customizing whatever you buy. When you browse this store, you're experiencing different environments—each more beautiful than the next—not just wandering through a maze of couches and chairs.
Best shop for vintage furniture
27 Chandler - 27 Chandler St.; 432-6216
This quirky antique shop in Black Rock has an overflowing collection of modernist and art deco pieces. Owner Michael Merisola relocated and rebranded his original Hertel Avenue shop CooCooU so that he could offer even greater quantity and variety of mid-century and industrial design. He has developed a massive following of those who covet one-of-a-kind finds; be sure to check out his new website for up-to-the-minute inventory.
Best shop for home decor  
Room - 1400 Hertel Ave.; 939-2692
For nearly a decade, partners Michael P. and David B. have been making Western New York interiors look better. In their "lifestyles boutique," they feature much more than lauded furniture lines like Mitchell+Gold and Kartell; the showroom is leavened with spots of whimsy from such deacons of decor as Jonathan Adler. Here you will also find city-specific references—industrial-theme paintings by local artist Peter Fowler and glassware and pillows that proudly proclaim Buffalo. New additions to the decorative lineup include outsize Monopoly playing pieces (a giant thimble on an end table is a charming retro touch). The room repertoire also includes the juvenile line of babyroom, and a garden space, sprout, which offers outdoor stools, benches, candles, lanterns, shelving, and garden supplies, even—if you must—gnomes.
Best thrift shop  
Savers - 3701 McKinley Pkwy., Hamburg; 827-6550
This is a thrift store for those who avoid thrift stores. You won't find  a whiff of mustiness anywhere—items are clean and the merchandise is well organized. Try Savers for vintage and contemporary housewares, craft supplies, electronics, and furniture, as well as clothing.
Best shopping district: TIE 
A quick trip south of the city lands you in the village of East Aurora, where there's something for everyone, from the fashionista to the athlete to the book worm.  A stroll down Main Street will keep you busy all afternoon as you delight in the quaintness of the town and browse specialty shops like Ooh La La, Head Over Heels, Toy Loft, the Dress Shop, the Woolly Lamb and the one and only Vidler's 5 & 10. After exploring the village's art galleries and antique shops, relax with a glass of wine at Rick's or treat yourself to something tasty from the Red Caboose Ice Cream Station or Elm Street Bakery.
In Buffalo, Elmwood Avenue still reigns, though it's getting stiff competition from the Hertel and burgeoning Grant/Amherst shopping districts. Only Elmwood, however, offers the opportunity to dive down charming intersecting streets like Lexington and Bryant to sample additional boutiques and eateries. Elmwood is also home to such linchpin businesses like the Lexington Co-Op, Globe Market, Spot Coffee, Shoefly, and many, many more. A perfect storm of abundant outdoor tables and destination shopping makes Elmwood the ideal people-watching district as well.
Best shop for artisanal/imported food   
Guercios - 250 Grant St.; 882-7935
Guercio's supplies fine restaurants and country clubs throughout Buffalo and its suburbs with fresh produce and other essentials. Ingredients are neatly grouped on tight shelves according to country of origin or with other, similar staples. There is a dizzying array of rices, pastas, and grains, and the olive oils are equally varied, in container sizes ranging from a pint to a gallon. And that goes for mustards and vinegars, too. If your recipe calls for truffles, Guercio's has some in the back—a staff member will get them for you. Large bags of "Forest Blend" mushrooms, and dried porcini, jars of prepared caponata, jarred jalapeno salad, and boxes and bags of esoteric and colorful imported cookies and crackers are also offered. Any recipe calling for cheese of any sort, be it mascarpone or chevre or Colby, can be satisfied here.
Best shop for unique gifts   
Village Artisans - 5560 Main St., Williamsville; 633-2384
The business plan is simple but brilliant: bring together the most creative artisans in the village and purvey their wares. On Main Street in Williamsville, shoppers can find items at Village Artisans that they assuredly won't find anywhere else—homespun baby booties, funky jewelry, framed works by WNY artists. It's a one-stop gift shop where it's possible to check off every individual on your list, including your persnickety mother-in-law and fashion-conscious niece.
Best shop for men's gifts   
Riverside - 3063 Sheridan Dr., Amherst; 833-8401
In operation since 1918, except for that one week after a fire burned down the original location at Tonawanda and Ontario Streets (hence the name: Riverside), this men's clothing store has expanded from simple work clothes and haberdashery to high-end shirts from Forsyth of Canada and handcrafted shoes by Allen Edmonds.
Purchased by current owners Natalie and James Neumann (S&E Jewelers) in 2007, the retailer continues to enjoy goodwill within the community. The next time you're looking for a gift for a boy, guy, dude, bro, man, or whomever, stop by Riverside (in Northtown Plaza) and peruse the collections of casual, dress, and business clothing for gents. There are even Buffalo-centric gifts, including buffalo-logo polos, ties, belts, fleece vests, zip sweatshirts, Oxford button-down shirts, ball caps, and flip-flops.
Best shop for women's gifts   
Tony Walker & Co. - 5110 Main St., Williamsville; 626-3280
Sunglasses, purses and jeans—oh my!  Tony Walker has the perfect gift, from top designer brands like Tory Burch, Marc Jacobs, and Diane Von Fursternberg to chic must-haves like Alex & Ani and Toms. And there are plenty of nonclothing options, too, including makeup, perfumes, and a beauty bar stocked with exclusive brands you won't find anywhere else in the area. Your girlfriend, wife, mom, sister, or best friend will love her gift wrapped in that signature houndstooth paper. Did we mention the free shipping outside New York State?
Best small garden store  
Urban Roots - 428 Rhode Island St.; 362-8982
Every year, this charming West Side garden center ups its game, offering bigger and better selections of native plants, interesting annuals, shrubs, trees, vegetable starts, tools, accessories, and more. They are unique in this area for carrying garden sculpture made by local artisans, some of it quite spectacular, and none of it made of resin.
Best big garden store: TIE
Menne - 3100 Niagara Falls Blvd., Tonawanda; 693-4444
In Tonawanda, Menne has been offering a huge range of products and services for over seventy-five years. We especially love Menne for its indoor plant section (including orchids, bonsai, and cactus), its expansive rose offerings, and its burgeoning native plant selection.
Lockwood's - 4484 Clark St., Hamburg; 649-4684
In Hamburg, Lockwood's Greenhouses has been selling quality plants since 1914. That's 175 years of combined gardening experience. We're devoted to Lockwoods for the expertise of its friendly staff, its gorgeous hanging baskets, its regular open houses, and more.
Best record store  
Spiral Scratch - 291 Bryant St.; 882-3200
Vinyl isn't dead. While CDs and cassette tapes may not resurface, records have managed to retain their cool factor. Spiral Scratch is a haven for music fans seeking those evasive, obscure albums to add to their collections, along with new and used vinyl, zines, books, and Spiral Scratch merch. The staff is helpful and the prices are competitive.
Best flower shop    
Trillium - 2195 Kensington Ave, Amherst; 839-2033
For more than thirty years, Cathy and Mike McGovern of Trillium Courtyard have been creating innovative floral arrangements.  Each design is customized with the recipient in mind.  Home decorating, weddings, proms, anniversaries, or simply just because—an arrangement from Trillium is always a delight for your senses.  Need another reason to love Trillium? How about its commitment to Hospice Buffalo?  Twenty-seven years ago, Cathy and Mike started the Hospice Bouquet Sale, an event that has raised a total of $4.4 million for the organization.  
Most environmentally conscious retail business  
Five Points Bakery - 426 Rhode Island St.; 884-8888
The mission statement says it all: We strive to overcome the limitations of our current food system, and reclaim our food heritage, through education, thoughtful consideration of all we do and a dedication to sustainability. This goes a little deeper than using recycled shopping bags. Five Points drills down on "local" and brings it to the next level.
Best customer service (retail) 
Blums Swimware & Intimate Apparel - 5727 Main St., Williamsville; 633-8999
Our mothers took most of us to get our first bras. As an adult, it can be challenging to plunge into department stores "intimate" sections; intimidation, confusion, and/or bloating may cause us to lose confidence about how to get the best fit. Sadly, the classic ladies who give hands-on coaching through try-ons are a dying breed. Fortunately for women, "hard-to-fit" or not, there's Blum's. Owner Lynn Siegel has a fantastic eye for talent. Over the past ten years, Blum's has moved locations and expanded, but the staff is as knowledgeable, positive, patient, and helpful as ever. They get you in a bright, clean fitting room with ample space, and make sure you are happy. These young women are well-trained in the art of measuring, fitting, and reassuring customers. It's worth the premium prices; better brands and better service adds up to a loving cupful.
Best veterinarian 
Thorn Avenue Animal Hospital - 188 Thorn Ave., Orchard Park; 667-7250
This family-owned animal hospital located in Orchard Park is run by Dr. John Clauss and his two sons, who work side by side to ensure that animals receive exceptional care that won't break the bank. The entire staff includes seven veterinarians, all knowledgeable and friendly.  A glance at their office bulletin board reveals countless cards and photos from all their satisfied customers.  
Best pet groomer   
Owner and stylist Kacie Zglinicki has outfitted her mobile grooming salon with everything to satisfy both you and your pet. If your pet gets stressed by car rides, she says, make an appointment and she'll roll right up to your home. With regular visits, your pet receives the comfort that comes with familiarity—without the necessity of waiting, or being dried off in a cage. The Park 'n' Bark mobile salon is sanitary, with hot and cold water; the luxurious Super Suds bath system even massages furry clients. The grooming package includes nail trimming, ear cleaning/plucking, breed-specific haircuts, pad, feet and sanitary clipping and toothbrushing.
Best massage therapist   
Fran Weir at Mystic Wolf Healing Arts - 2167 Wehrle Dr., Williamsville
Fran Weir is incredible at what she does. After she has placed her healing hands on you, you'll float out of her office feeling calm, centered, and empowered. Using a combination of Swedish massage, deep tissue, hot stone therapy, cranial sacral, reiki, aromatherapy, chakra balancing, tuning forks and toning (sound vibration), Weir's unique blend of techniques relieves stress and improves circulation and oxygenation to assist in releasing the toxins from the body and mind.
Best physical therapist   
Jenna Vaeth, Hive Lifespan Center - 9570 Transit Rd., East Amherst; 625-4483
She created Body Dynamics Physical Therapy, and operates an independent physical therapy clinic located within Hive Lifespan Center. Vaeth assesses each patient's needs, changing the treatment as needed based on progress. From fitness buffs with a few sore spots or an injury to expectant mothers who want to stay in shape but find their new bodies unfamiliar, Vaeth offers whatever level of intensity is needed for physical therapy, musculoskeletal wellness evaluations, and fitness consultations.
Best place for wine tasting   
City Wine - 715 Main St.; 931-9114
There is a reason City Wine has won Best of WNY Awards, oenophile division, for the past five years: these people set a very high bar, pun intended, in selection and service. Headed by Eric Genau, who morphed from law practitioner to wine purveyor—not that those are mutually exclusive occupations—City Wine is a pristine glass box of a store, easy to navigate and awesomely stocked. The staff does more than sell "the best wines in the world at every price point"—they also educate, without pretension, sharing their considerable knowledge in discussions that verge on mini-wine seminars.  Drop into their complimentary Thursday tastings (4–7 p.m.).  Sign up for Private Client status and get invitations to exclusive tastings. And if you just want to bring an inexpensive bottle of pinot grigio to a party, they have you covered, with an inventory that includes more than 250 wines priced at $20 or below.  
Best big liquor/wine store  
Premier - Multiple locations
The three stores are independently owned, but whether you shop at the Amherst, Williamsville, or Orchard Park Premier locations, you can be assured of access to the largest selection of wine and liquor anywhere in the area. Premier was first with such innovative spirit lines as Art in the Age and Crop, as well as trendy liquors like St. Germain and Sorel, and they are still the only retailers who carry many of the small-batch brands. Their selection of rye and bourbon is especially awe-inspiring. As for wine, whether you're looking for economy or grand cru, you'll find it at Premier.
Best boutique wine/liquor store  
Gates Circle - 430 Delaware Ave.; 884-1346
The store may be smaller than some, but it contains a well-chosen selection of interesting wines, and holds regular tastings. The staff here never lets anyone wander aimlessly for long; they're there to help and do so knowledgeably. There's a reason so many residents of the city and beyond swear by Gates.
Best fitness classes  
Buffalo Barre - 5843 Transit Rd., East Amherst; 880-7049
Buffalo Barre will shatter your image of a barre studio. Whether it is your first time trying this fitness craze, or your 100th gripping the barre, Maria McKendry and her team will have you shaking your way to a better body in no time. McKendry incorporates her background in physical therapy, nutrition, and personal training to create workouts that are challenging, safe, and fun.  Kick your workout into high gear and sign up for Buffalo Barre's 30 Day Challenge.
Best fitness locker rooms  
Hive Lifespan Center - 9570 Transit Rd.;  East Amherst, 625-4483
Getting into the proper frame of mind to exercise can be as difficult as the workout itself. If your gym is inviting, clean, and inspiring, you're far more likely to get up off the couch and head in. Hive's locker rooms are like a spa. From the flooring to the fixtures and hardware, everything is designed for maximum comfort. Fresh, fluffy towels are always available, and the space is meticulously maintained. Before and after a good workout, it's nice to know that the locker room you'll be using rivals a five-star hotel.
Best yoga  
East Meets West - 1738 Elmwood Ave.; 885-9100
They've still got great teachers, and a mindful business philosophy. They've just moved two miles north. The transition from Elmwood Village to North Buffalo was a good one overall, says Carrie Jacobson, co-owner of this Buffalo yoga mainstay. The space is in a beautifully renovated and remodeled former factory, now housing, among other tenants, the new Spree offices. The studio, decorated in calming colors and soothing textures, with wide dark wood planked floors, features much larger practice spaces, and a dedicated chiropractic office for Dr. Elyssa Bourke (one of a growing number of dual-trained chiropractor/yoga instructors). Beth Elkins' Pilates Loft has joined the collective, offering group and private classes. There's even  a dedicated parking lot, an amenity that was going bye-bye down in the Village.
Best new workout spot
Canalside is a like a flash mob of fitness in a stimulating location. Their summer calendar is packed with free yoga, boot camp, Pilates, and Zumba classes. You can also work out on the water by renting a kayak or a paddle board.
Best cycle shop  
Bert's Bikes & Fitness - multiple locations
All of the best bikes are available at Bert's. Whether you want a unicycle, a mountain bike, a comfort bike, a commuter bike, or some type of hybrid, Bert's staff is able to counsel you and point you in the right direction. Once you've chosen the sort of bike you need, they'll put you on it, fit it to you, provide you the equipment you need, and then take care of it for as long as you use it. Bert's also provides classes, riding programs, and other opportunities for beginners, experienced cyclists, and anyone in between.
Best spa treatment
Excuria Salon and Spa - 5727 Main St., Williamsville; 839-3106
Cleanse, detoxify, and nourish the skin—and your soul. Excuria offers a wide variety of spa treatments with a number of special packages for a quick (or not-so-quick) getaway at the salon. For the whole shebang, here's what you'll get for The Ultimate Full Day Excuria Luxury Retreat: a soothing herbal steam shower, luxurious body wrap, Swedish massage, Excuria Signature facial, spa lunch, spa pedicure, spa manicure, blow dry styling, makeup application with chart, and Excuria Spa Gift.  
Best hair color
Chez Ann Salon - Multiple locations
At Chez Ann, you know you will leave looking fabulous and spend the days that follow being showered in compliments. Anyone who has had a hair color catastrophe knows how important it is to find a salon where you can feel confident that the "big reveal" after the blow-dry won't result in a nervous breakdown. Chez Ann has earned its reputation as the go-to salon for all of your color needs—a small tweak or touch-up, highlights, or a major shade overhaul—and the stylists will never steer you wrong.
Best massage
Green Spa - 5526 Main St., Williamsville; 635-6482
If you're in knots, look no further than Green Spa for a relaxing, tension-relieving massage. An organic spa since its inception, the products utilized and offered for sale are all-natural. Green Spa offers the following massages: Swedish, deep tissue, hot stone, signature shiatsu, Thai, pre/post natal, and couple's. Leave your worries at the door.
Best mani/pedi
Corto's Salon & Seasons Spa - Multiple locations
Sometimes, you just need to treat yourself—or perhaps a pedicure is the only thing preventing you from liberating your favorite sandals from your closet and wearing them out on the town on a beautiful Buffalo summer night. Regardless of the reason, Corto's is the place to go for the perfect mani/pedi. The staff, and the equipment, at the salon are top-notch, allowing you to unwind and enjoy a bit of pampering.
Best facial
BeautyQuest Medispa & Skin Care - Multiple locations
BeautyQuest is known for its skilled estheticians, many of whom have at least a decade's worth of experience. There's a facial at BeautyQuest to suit every need: minimizing fine lines and wrinkles, tightening, brightening, exfoliating, revitalizing, moisturizing. A massage is included in many, and there are also "facials" for the hands, feet, and back. Your skin will never have looked so smooth.
Best hip haircut
Fawn & Fox Salon - 1363 Delaware Ave.; 881-4400
Fawn & Fox Salon, located on Delaware Avenue's Gates Circle, is easily the coolest city salon for cuts, colors, extensions, and more, but just cause they're hip doesn't make them hipper-than-thou. Clients range in age, gender, and style—in the stylish waiting area you're as likely to spy a middle-aged man or a seventh grade girl as you are a scenester. The salon offers a large variety of services, from eyelash extensions to multi-hued ombres to straight-up men's cuts.
Best traditional hairstylist
Hairworks - 671 Delaware Rd., Tonawanda; 873-3163
Owner and barber Angelo Albert has been in the business for forty-seven years, and his salon is approaching its semicentennial with good reason. The seasoned hairstylists at Hairworks can do everything from a wash-and-set to modern cuts. The salon gets rave reviews for its bob: the style is timeless, and Hairworks has perfected it.
Best customer service (salon)
Serendipity Salon & Spa - 466 Evans St., Williamsville; 634-4058
Customers feel like family at Serendipity. The staff knows their clientele well, goes out of their way to accommodate their needs, and makes them feel like they're right at home—if "home" were a luxurious, full-service salon.
Best salon for weddings
Capello Salon & Day Spa - Multiple locations
What does a bride want on her wedding day? A stress-free session at the salon before she walks down the aisle. Look no further than Capello, a salon with the complete package that can accommodate bridal parties big and small, and provide impeccable hair, makeup, and more. Capello even offers on-location services, taking transportation to the salon off that lengthy pre-wedding to-do list.
Best salon
Excuria Salon and Spa - 5727 Main St., Williamsville; 839-3106
From the minute you walk in until the time you depart, Excuria offers the ultimate salon experience. The highly-professional staff makes a great team and runs it like a well-oiled machine. You're warmly greeted at the door; more than one person is responsible for checking clients in and out, so you're never left waiting; the stylists are extremely knowledgeable and make you feel at ease. Excuria is continually changing it up so the salon is always on the cutting edge with its products and services. In Buffalo and beyond, it doesn't get any better.
Most fun place to shop  
Vidlers 5 & 10 - 676 Main St., East Aurora; 652-0481
There are very few independently owned  retail establishments in Western New York where you can make satisfying purchases for $5 or under; Vidler's is not only such a place, it makes that experience one of the most enjoyable you've ever had.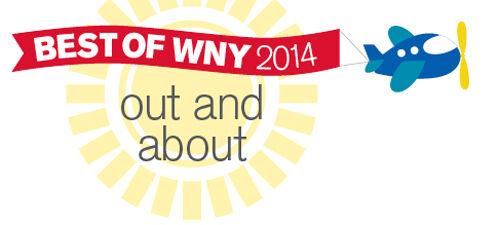 Best theater production (2013–2014)   
Buffalo Rises, Road Less Traveled Productions
While there were many stellar productions this season—MusicalFare's Red, Subversive's A View From The Bridge, Kavinoky's Good People, to name a few—for originality in both concept and execution, we have to single out Buffalo Rises. Created for and about Buffalo, Buffalo Rises was not just one play, but eight short plays about Buffalo specially commissioned from local playwrights—something that has never been done.  To further enhance the community flavor, the plays were attached to local visual artists who used them to inspire pieces that were creatively incorporated into the show's stunning digital backdrop.  The end result was a personal and topical love letter to Buffalonians, one that established that the city's dynamic theater community has a vibrant playwriting voice.
Best avant garde theater production (2013–2014)
Build Your Own Adventure: Mystery of the Silver Chalice; the Beta Test, Buffalo Laboratory Theatre
New? Unusual? Experimental? Silver Chalice is all those things in one hilarious, ever-changing package. Using technology that allows for instantaneous polling, Silver Chalice introduced us to Rob, a romantic loser who embarks on a quest for love, guided—and sometimes misguided—by audience choices. Infused with local references, humor, and a sprinkling of improv, Rob's journey is in the capable hands of John Kaczorowski, a likable lead who endeared himself to audiences night after night. This Beta Test was an incredible debut effort, but author Taylor Doherty, artistic director of Buffalo Laboratory Theatre, is honing the show even further for its official debut at 710 Main Street in February. Unlike the classic Choose Your Own Adventure books where all paths lead to two or three possible endings, the myriad branches of this narrative take complex routes—on any given night, many scenes do not even get played—to one of fifteen possible denouements, which means you could go every night of the run and never see the same show twice.
Best fulfillment of artistic mission (theater)  
Theater Jugend - 255 Great Arrow Ave.; 445-9432
The titles of Jugund's 2013–14 offerings—Dog Sees God, Orgazmo, The Adventures of Captain Jett Bettington on Planet Earth—brazenly broadcast Theater Jugend's mission, which, "with a focus on pop culture throughout the ages… aims to increase interest in the local theater community by producing works that target younger or atypical theater audiences."  This past season, in a new space at Alt Theatre, Justin Karcher and Drew McCabe's four-years-young company hit its stride and proved that the duo has figured out exactly what their audiences want.  Jugend shows are cast with the city's freshest young talent, which not only underscores its mission, but also gives the shows so much youthful energy and commitment that they almost feel like parties.  In short, Theater Jugend does what it says it's going to do, and its target audience responds.
Best fulfillment of artistic mission (gallery)
Burchfield Penney Art Center - 1300 Elmwood Ave.; 878-6011
Arts organizations tend to be committed to their missions, so picking one that stands out is a thorny task. The Burchfield Penney Art Center (BPAC) is "dedicated to the art and vision of Charles E. Burchfield and distinguished artists of Buffalo, Niagara and Western New York," and this year it hit that mission out of the park by spotlighting the astounding diversity and achievement of current and former area artists. Four spectacular installations by Colleen Ludwig (Shiver), Timothy Noble (Semi-Automatic Chalkboard), Ben Perrone (Illusion/Delusion), and Shasti O'Leary Soudant (Let There Be Light) spotlight particularly ambitious contemporary works. Film by Anna Scime and Woody Vasulka, digital art by Alan Bigelow, multimedia work by the late Andrew Topolski, and a particularly strong biennial craft show highlight our region's media diversity.
The season wrapped up with a spectacular exhibition, Biological Regionalism: Alberto Rey, which included the artist's lush paintings relating to Scajaquada Creek, along with the results of Rey's environmental activism in the form of video, scientific, and other documentation of pollution in the historic waterway. To accompany this multimedia extravaganza, the BPAC mounted several smartly related and skillfully mounted exhibitions dealing with landscape or water—an illustration of a museum firing on all cylinders.
What finally pushed the museum across the finish line in this race, is Front Yard—a 24/7 outdoor sound and video installation—which, despite some glitches, displays the combined visions of Brian Milbrand and Brad Wales, along with a huge creative support team. Front Yard also presents media art by numerous regional artists, and offers a platform for continued creative output in the future.
Best art openings  
When it comes to finding art, Western New Yorkers are inundated with choices. How to fit it all in? The solution is to take the Whitman's Sampler approach, and spend the first Friday of each month gallery hopping—for free. First Fridays in Buffalo are a glorious buffet of art and music, and if you don't care for the steamed broccoli at one venue, you can walk with your party next door for the Kung Pao chicken. It is a great way to re-realize that the arts surround us every day, and to start the weekend with some uplifting fun.
Must-see art exhibition, small gallery (2013–2014)
John Pfahl at Nina Freudenheim
Just when we thought we'd seen all that fascinating landscape photographer John Pfahl had to offer, Nina Freudenheim presented this show of very early work. These 1970s photographs make similar conceptual points to the artist's later Altered Landscapes series, but makes them without the photographer's intervention. The dry humor of the strange and isolated scenes is eerie and striking.
Must-see art exhibition, large gallery (2013–2014)
Robert Therrien at Albright-Knox Art Gallery
From small, cryptic works on paper to absurdly monumental tables and dinner plates, this show provided a well-edited survey of an artist whose work draws clever connections between the otherworldly and the mundane. The exhibition did something that most contemporary art can't—it made you laugh and made you think at the same time.
Best small music venue
9th Ward - 341 Delaware Ave.
Named for the New Orleans neighborhood infamously devastated by Katrina, this intimate space in the basement of Asbury Hall conjures up the celebratory, dancing-in-the-street portion of a jazz funeral. The setting is cozy and as much fun for the performers as it is for the audience. The bookings are eclectic and endlessly exciting, too: in addition to the stellar up-and-coming indie bands and folksy acts you might expect from an Ani DiFranco-identified endeavor, there are also burlesque and drag shows, monthly salsa nights, stand-up comedy gigs, and unclassifiable goings-on. And have we mentioned the bar? It's a beaut, with a nice range of craft brews. In short, 9th Ward is a music lover's wonderland in the heart of downtown.
Best large music venue  
Town Ballroom - 681 Main St.; 852-3900
Think for a moment about what makes a great music venue. First of all, it should book a lot of artists that you want to see. Second, it should have great sound.  You want good sightlines, too. The Town Ballroom does all this, and, in addition, has bars where you're not left standing three deep waving your money, and restrooms that are clean and orderly. You can get down in front of the stage, or watch from the upper level. If there is a drum solo, or an opening act that is overstaying your interest, the lobby bar provides a place to have a conversation. You don't get gouged on the drinks, either.  We'll pretty much go to any venue for a performer we like, but the Town Ballroom is a place we'll go to even if we don't know much about the band that's playing. It is a good enough venue to make experimenting worthwhile, and we've been rewarded for that on quite a few occasions.
Best small concert (2013–2014)  
Jon Langford & Skull Orchard - House Concert at the Boratin/Tanner Residence
The fact that music mavens Susan Tanner and Marty Boratin live in Eden is almost too appropriate to be true; their home is a veritable Garden of Earthly Delights designed with live performance in mind. For years now, they've hosted micro-scale public concerts by traveling players who don't have a local gig booked but who want to earn a little extra cash and need a place to crash. If your idea of a house concert is something genteel and hushed, you'd be stunned by what transpired there in early April when Welsh-born Chicago-based Mekons/Waco Brothers founder and thirty-five-year music veteran Langford brought his latest five-piece band, Skull Orchard, into the living room and played a full-on rock show before a handful of enthralled guests. Langford, a punk rock and alt-country pioneer, is also quite the raconteur, so there were hilarious impromptu stories between the songs, as well as loving shout-outs to the hosts. The end result was an event its lucky audience will talk about for years. Value added: witnessing the star of the night react in real time to a (glowing) Fresh Air review of his new album live on WBFO, mere minutes before taking the tiny stage
Best large concert (2013–2014)
Avett Brothers, Artpark
Timing is everything. A couple of years ago, these North Carolina siblings played Artpark as the opener for Les Claypool. A year or so before that, you could have seen them in a club, and probably chatted them up at the bar after. But on a spring night last season, in an amphitheater in Lewiston, the Avett Brothers occupied a perfect moment, that crystalline period when a band's star is still rising and they can fill a place like Artpark with an audience who knows all the words and couldn't be happier to be hearing those songs. Sure, the whole thing was whiter than a mayonnaise truck explosion, but the sound was great, the weather was perfect, and everyone who was there will think back on the experience as a peak moment.  It takes a lot to fill Artpark with music, and it is even harder when your core sound is defined by guitar, banjo and cello(!), but the Avett Brothers made everyone—in the theater or on the hill—glad to be there
Best outdoor concert (2013–2014)  
Todd Rundgren at Canalside  
Sometimes we go to concerts expecting greatness, but the best concerts are the ones that surprise us. There is no reason that a Todd Rundgren show should be anything but great, but years of experience counsel otherwise. This was a show that could have been "Let's go have a couple of beers and see if he plays 'Singring and the Glass Guitar'." Instead it was the Todd Rundgren show that we've always wanted to see. It was Todd the Philly soul crooner—along with a healthy sample of rockers and a fair amount of unfamiliar material— on a perfect summer night. Did we walk out, or float out?
Best place to see comedy  
Helium - 30 Mississippi St.; 853-1211
Before Helium opened its Buffalo location on Mississippi Street in 2012, the only thing funny about the Cobblestone District was the hilariously underutilized state of the neighborhood. Boarded-up windows and crumbling brick on Illinois Street. A sea of surface parking on Perry Street. A cavernous, second floor train terminal on the Buffalo River still not used as a marketplace.
And since? Well, all the aforementioned problems still exist (uncomfortable laughter), but the area's getting better—and funnier—thanks in small part to the city's most hysterical venue.  
Helium, which borders music venue Buffalo Iron Works and  Canalside, features five nights of local stand-up comics, regular open mic opportunities, and nationally touring comedians. Well-known names like Dave Attell, Daily Show correspondent Al Madrigal, and Boston-lifer Bob Marley have recently visited the intimate club, setting the stage for more professional jokesters in Buffalo—as opposed to tired jokes about Buffalo. (Cue rim shot.)  
Best long-standing fundraiser  
No basket auction, no black tie, no rubber chicken—just thousands of people in multi-colored afros, six-inch platforms, and paisley bellbottoms. Things become surreal when dancing is in full swing, and the massive crowd of revelers is writhing on the floor, with armed security guards standing impassively on stanchions high above. Throw in a few Brady Bunch stars, add a Gloria Gaynor or an Evelyn "Champagne" King, and you've got a gloriously bizarre event—just the thing to work off those turkey day calories, and for a great cause: Camp Good Days and Special Times. The only problem with World's Largest Disco is that it sells out instantaneously—and that should tell you something.
Best new(ish) fundraiser
Drawing Rallies - 341 Delaware Ave.; 854-1694
Such a simple idea. Gather a diverse group of Buffalo artists, give them some archival paper and a drawing board, set them loose for precisely forty-five minutes, and watch what happens. That was the brainstorm of Hallwalls curator John Massier when he conceived of the Mid-Summer Night's Draw: Live Drawing Rally and Silent Auction. From the first go-round the event was so popular, that it quickly became a biannual Hallwalls fundraiser, alternating with the Mid-Winter Night's Draw. For a five dollar entry fee, people enjoy two back-to-back artist drawing sessions—live, with no net. Some artists arrive in costume (one brought his own overstuffed chair), and an adrenalin-fueled multimedia flurry of activity ensues. When the countdown clock reaches zero, the finished products go on silent auction, often going for modest prices. Of course there's food, and drinks (what auction would be complete without drinks?), and a generally splendid time for all. And we mean all; this has to be the only fundraiser involving donated artwork where artists ask to return next time.  
Fundraiser with best food and drink  
People come to this event to buy, so it's not even necessary to provide elegant and enticing refreshments. But CEPA appreciates its faithful bidders and takes care of them beautifully. Everything—exotic cheeses, hearty sandwiches, veggie treats, pretty desserts, and more—is beautifully presented and continually refreshed. The bar is always top shelf, with well-chosen wines, any mixed drink you'd want, and a different signature cocktail every year. And later, when you're glued to your chairs, anxious to bid? No worries—gracious volunteers patrol the aisle, ready with a refill when you need one.
Best art classes  
Partners in Art - 74, 79-81 Webster St., North Tonawanda; 692-2141
It all started modestly enough in 1995 with a single painting class in an old building on Webster Street in North Tonawanda. Glenna Sternin and Joan Horn founded Partners in Art because they wanted to take painting lessons somewhere where parking was plentiful. Since then, it has grown into an industry that occupies a good part of a block, and includes numerous offerings in a wide range of (mostly painting) media including oil, acrylic, watercolor, pastel drawing, and mixed media. The emphasis is on realism, and there are courses in portrait, landscape, still life, trompe l'oeil, plein air, and composition. Then they tackle the tricky stuff with single classes in glazing and scumbling, painting reflections, mastering shadows, and perspective. Partners in Art also brings in noted artists from around the country for special lectures and demonstrations. All this takes place in their state-of-the-art classrooms, which include large screen overhead video so everyone can see the teacher's demonstrations up close.   
Best bird watching  
Buckhorn Island State Park - 2136 W. Oakfield Rd., Grand Island; 773-3271
We asked our friend, noted avian authority Brooklyn Billy, where the best birding is to be found in Western New York, and this was his response: "I guess they call it Buckhorn State Park because it costs a dollar to take the Grand Island Bridge. The birds don't have to pay the toll and maybe that's why they've got so many there. There are all kinds: little brown ones, ducks, geese, Least Bittern, osprey  during their migration, wrens, swallows, herons, coots.  I saw a redheaded woodpecker there last Sunday. Ya see, Grand Island is situated in the middle of a natural barricade—the Niagara River—and it is in the migratory path of a number of interesting and important species.  On top of that, Buckhorn Park is a wetland so it's a perfect habitat for a lot of the kind of birds you want to go look at. A fella with a pair of binoculars could have a pretty good day there."
Best people watching (city)  
Larkin Square - 745 Seneca St.
There's arguably no way to be over-effusive about Buffalo's "Larkinville," the urban planners' Pleasure Island amid a left-for-dead Seneca Street stretch once known as the Hydraulics District that no one—not even the most drunk-on-Buffalo optimist—ever saw coming. Rehabbed and repurposed industrial buildings. Green infrastructure around an enclosed boardwalk and candy-colored seating. The city's only pickleball courts and (sober) hula hoop circles.
It's as enlightened as it is inclusive, which allows residents and visitors alike to travel down to the still-developing expanse to watch a kaleidoscope of Queen City attendees across all age demos enjoying all the area's spoils both day and night. Business-casual First Niagara employees inhale sliders and pad Thai on Food Truck Tuesdays. Artists, accountants, and empty-nesters raise beers from soon-to-be-neighbor Flying Bison amid Live at Larkin music on Wednesday nights. Book signings, bike challenges, and beer tastings bring the rest of the Erie County populace, all shapes, styles, and sizes of who Buffalo was, who we are, and who we're going to be.
Best people watching (suburbs)
Containing multitudes is what the Erie County Fair is all about. Its vast diversity includes farmers, 4-H kids, carnies, gaggles of teens, older couples, young couples, and families. Everyone loves the fair, and the huge expanse and multifarious offerings of the Hamburg event makes this not just one day or night out, but entertaining enough to come back for more.
Best family fun (summer)  
Transit Drive-In - 6655 S. Transit Rd, Lockport; 625-8535
To say Transit Drive-in is limited to summer fun is somewhat misleading, as this historic attraction—it's been family owned and operated since 1957—opens in April and stays open until it's just too cold (raise your hand if you watched The Hunger Games in snowy November).  Even if it's loyalty, nostalgia, or just a great bargain that make Transit one of the nation's few surviving drive-ins, the owners take nothing for granted and continually strive for improvement. Recent years have seen the additions of free Wi-Fi, a new concession stand, and Retro Movie Nights on Tuesdays—now, you can introduce your kids to films you watched at the drive-in back in the day, classics like Raiders of the Lost Ark and Ghostbusters—it's nostalgia on top of nostalgia!  Miniature golf is still only $3, so get there early lest you be part of that long line of traffic snaking down Transit Road on a warm summer night.
Best family fun (winter)
Tubing, snowboarding, skiing, tobogganing, and even a DIY roller coaster—check.  Classy accomodations, daily classes for kids, day care center, and evening babysitting—check. Great restaurants, shopping, and entertainment, including regular festivals—check. A worry-free weekend of fun for all? Doublecheck.
Best event (winter)  
Nightlights at the Gardens - 2655 South Park Ave.; 827-1584
Short days and long nights get you down? Here's a kid-friendly event that takes full advantage of winter darkness: for three weeks every February, masterminds Doug Sitler and Steve French fill the Botanical Gardens with nocturnal light, illuminating preexisting plant displays with multicolor LED spots, lasers, projections, and other devices until the familiar is transformed into something rich and strange. Live bands play, huge crowds shuffle from cacti to calla lilies, and everything feels wonderfully surreal. Bring your camera, because the pictorial possibilities are endless. (Take note: Sitler and company also stage epic light shows in Ellicottville and Sherman in warmer weather, well worth a field trip.)
Best event (summer)  
Okay, maybe it's unfair when you start with one of the great towering architectural form-follows-function symbols of modernity, and Buffalo's one-time dominance as the grain port capitol of the nation. Especially since most Buffalonians have never seen our magnificent grain elevators up close. But City of Night gets the award for more than just giving the unexpected thousands of people who showed up a chance to explore Silo City. City of Night has everything from fire juggling to live music, an art fair to artist installations. Attendees get access to the waterfront in ways few have before; they can "rock" climb the inside of a grain elevator, or just groove on the monumental projections on the towering cylindrical structures. A big favorite has been the light garden with installations by Tom Ryder and Scotty Bye. Last year, one installation by Dan Seider, high up in one of the elevators, appeared the next day on hundreds of Facebook pages. Is City of Night perfect? Nah. It's a sprawling, messy, funky, slightly out of control affair, just the way we like it.  
Best event (indoor)
The brainchild of former Buffalo expatriate /now part-time resident Frits Abell, Echo Art Fair makes a good case for rebranding Buffalo as a serious tourist arts destination—a designation it richly deserves. Art fairs have sprung up around the world in recent years, threatening to replace galleries as the preeminent means of marketing art. Echo focuses on the art of Western New York, and, in its fourth year—held downtown in an unused floor of the Buffalo Public Library—it has matured into a must-experience event. The art is always strong, and the related lectures, installations, and live performances make this a prime destination for anyone interested in artwork that extends well beyond street festival fare.
Best festival  
This one's so big It stretches the definition of a "festival." It's more like a six-week floating party that embraces pretty much all of WNY, uniting already existing local weekend garden walks both large and small under an oversized umbrella that brings oodles of extra publicity and access to each. But that's only the beginning—there are also guided tours, open gardens, and intriguing satellite events (lectures, exhibitions, hands-on workshops) in a growing number of venues both cultural and horticultural. You can't possibly take it all in, but deciding how you'll fill your dance card is part of the fun.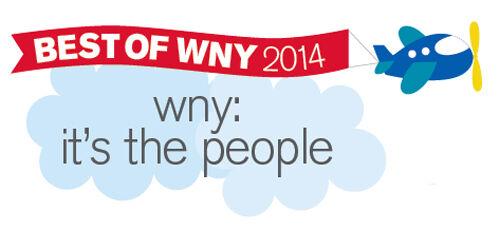 Best Buffalo city council member
None
Any city government under one-party rule for decades risks drifting into becoming a stagnant swamp of mediocrity and seemingly permanently entrenched self-interests. That's how you end up with an unremarkable but politically well-connected bartender appointed to the Common Council and then quickly ascending to the chairmanship of vital committees.
Serving constituents is a key part of a legislator's job. No argument there. But approving street banners and waiving permit fees is not an accomplishment in a city that faces massive problems. In an ideal world, legislators would actually legislate: concieve, introduce, debate, approve, and enact major legislation that would move Buffalo forward. And it wasn't that long ago that the Common Council had members like Brian Higgins who thought big and made the first move. In its current state, the Common Council is more akin to a baseball team that considers a bunt a home run and spends most of its time in the dugout keeping track of who has the most sunflower seeds. While there's always hope that someone in the current lineup will step up to the plate and start seriously swinging for the fences, the Council's collective record of late is well below the Mendoza Line, making the designation of a "best Buffalo City Council member" about as appropriate as selecting an MVP of the 1962 New York Mets.
Best friend of the arts  
Peg Elfvin - (posthumous award)  
Sometimes it is all about the money. Given the competition for grants, government subsidies, and consumer dollars, museums are scrambling more than ever before to keep their doors open and their offerings fresh and exciting. Luckily, Buffalo has always had longtime cultural benefactors who have kept the faith. One of these was the late Peggy Pierce Elfvin, who—as staff member, volunteer, board member, and generous benefactor over the decades of her involvement with the Albright-Knox Art Gallery—has set the bar for dedication to the cultural life of Western New York. Her $11 million bequest to the museum was unrestricted and is being used to endow the position of museum director.
Best actor  
Matt Witten
Since returning to Buffalo with his family several years ago, Matt Witten—a graduate of Amherst High School and the prestigious University of Michigan Department of Musical Theatre—has worked nearly nonstop. This season alone, he was "Sheriff" Vincentio in Shakespeare in Delaware Park's Measure for Measure, the chaplain in Torn Space's A Clockwork Orange, Carl in Road Less Traveled Productions' Clybourne Park, and, finally, the sole star of RLTP's An Iliad, a modern retelling of Homer's classic tale. The first three speak to the versatility of Witten's talent (without even including singing—watch for his MusicalFare debut this fall!), while the last allowed him to mine every shred of it in an astonishing one-man spectacle. Hector, Agamemnon, Achilles, Patroclus—Witten breathed intimate and credible life into each of these characters and more with sharp focus and visceral intensity. An Iliad exemplifies the notion that theater is made for storytelling, but also illuminates that Matt Witten is made for theater.
Best actress
Josie Divincenzo
In 2010, after years racking up an impressive resume in LA, Josie DiVincenzo relocated her home base, and started impressing theatergoers in her hometown—never more so than with this year's one-woman, game-changing performance in Dai at Jewish Repertory Theatre. Through eleven roles—gay German, Latina actress, British reporter, Palestinian professor, Southern bible-thumper, Russian prostitute, Israeli kibbutznik, Brooklyn-born West Bank settler, snobbish ex-pat, American in the Israeli army, and raver chick—of both genders and varied ages, DiVincenzo awed audiences with transformations of voice and physicality that sometimes rendered her unrecognizable. Though the characters and their stories demanded attention—caught, as they were, blissfully unaware moments before a bomb goes off in a Tel Aviv café—it was DiVincenzo who commanded it, and whose distinct, nuanced, and extraordinary performances were the first thing people spoke of as they left the theater. Word spread quickly about DiVincenzo's tour-de-force, which played to sold-out houses and garnered much-deserved rave reviews across the board.
Best director  
Chris Kelly
After Once played at Shea's, we heard someone say it was different because the musicians were actually on the stage. That wasn't new to Buffalo audiences, who'd already seen this done to great effect with MusicalFare's productions of Oliver and Hair, both directed by Chris Kelly.  In the past several years, Kelly has established himself as a premier director of musicals—though his direction of Kavinoky's Black Tie and Theatre of Youth's Robin Hood prove that he doesn't need the music to do it right—particularly adapting big shows like this past season's Into the Woods and La Cage Aux Folles for small spaces like New Phoenix and MusicalFare.  Actors—and four-time Artie Award winner Kelly is one of those, too—praise Kelly for his patience and faith in their abilities—if the characters are properly developed, the product will follow—and his fearless innovation.  The results speak for themselves.
Best columnist
Rod Watson (Buffalo News)
You don't have to tell Rod Watson that race permeates every aspect of life in America, and in Buffalo. We ignore this truth at our peril, as Watson's perceptive and provocative writing reminds us. Schools, neighborhoods, cops, politicians—he sees what's there, and shines a light on it in ways that nobody else manages to do. At a time when a lot of people question the ongoing relevance of newspapers, Watson is essential reading.
Best local hero  
Peg Overdorf (Valley Community Association)
If you've ever walked across Buffalo, stared at an abandoned, debris-filled lot and thought to yourself, "why isn't the city doing anything about  this?" you have two options: one, whine and wait for nothing to happen; or two, make like Peg Overdorf and get something done.
Case in point: The Old First Ward's River Fest and Mutual Riverfront Park. If you've discovered either via bike or kayak over the past few years, thank the executive director of South Buffalo's Valley Community Association, a driving force who replaced two burnt out vacant plots with bucolic riverside commons. If you've taken in the Old Neighborhood St. Patrick's Day Parade, you owe Overdorf a pint, as she and others started the affair to shine an emerald light on one of Buffalo's proudest corners. And once you take your first drive through the Ward via the reconstructed Ohio Street Parkway, understand the cruise wouldn't be possible without Overdorf, whose persistence has not only been integral in authoring the Queen City's comeback story, but has shown a new generation of community organizers what can happen with an intense focus on improving the neighborhood that raised you. That's loyalty, personified by Peg.
Best curator  
Elisabeth Samuels (Indigo)
Is it odd to recognize the director of a commercial gallery with a curator award? Not really. Art needs to be intelligently chosen and installed regardless of what type of venue it inhabits. (The paintings don't know the difference.) In both of the commercial galleries that she has run—Insite on Elmwood and (currently) Indigo on Allen—Samuels has demonstrated just as much creativity as her lively stable of artists in the way she mixes and hangs group shows or installs one-person exhibitions. That makes us even more appreciative that Samuels is moving into a roomier space up the street, where she can create another stellar showcase for local art.
Best arts administrator  
Saul Elkin
When Saul Elkin was seven years old, Maurice Schwartz, founder of the Yiddish Art Theatre, cast him in his first role—a lead, no less—and from that moment, Elkin was destined for A Life in the Theatre. Elkin starred in that David Mamet play this past season at Jewish Repertory Theatre (JRT) and, watching him in what was one of more than 250 stage career performances, it was impossible not to recognize what a fitting role it was for a man who has dedicated more than forty-five years to the Buffalo theater industry, on the boards and, perhaps more importantly and tirelessly, at the helm. Arriving here in 1969 to teach theater at the University at Buffalo, Elkin became department chair just two years later (a position he held until 1985) and, five years after that, founded Shakespeare in Delaware Park, a Buffalo institution now in its thirty-ninth season and the second largest free Shakespeare festival in the country. In 2002, Elkin's career came full circle  when he took on the role of mentor Schwartz as co-founder of the Jewish Repertory Theatre. Since its humble beginnings as an itinerant theater troupe, Elkin has shepherded JRT into an acclaimed, full-season company in a brand new theater at the Jewish Community Center in Getzville. Elkin's influence on our theater community is the stuff of legacy; we can't wait to see what he does next.
Best community organizer  
Smiler Greeley (Karen Society)
The West Side of Buffalo can be a challenging urban neighborhood, foreboding to those who live even just a few miles away. But if you've spent twenty years in refugee camps halfway around the world due to brutal persecution and fighting, you might have different perspective of the neighborhood. It's a place for a long dreamed of new start toward a better life. Unfortunately, refugees face  myriad new challenges when resettling, language and cultural barriers among the most notable. Refugee resettlement organizations do yeoman's work getting refugees started in their new hometowns, but families are soon left to their own devices.
Smiler Greeley, a leader in the community of refugees representing the Karen people of Burma, arrived in Buffalo in 2007. Helping to establish the Karen Society, Smiler has worked tirelessly not only to help his fellow Karen adapt to their new environment but also to introduce the Karen culture to the people of WNY.  A 2012 documentary film—Nickel City Smiler—gives stark testimony to the realities of Burmese turmoil and adapting a new life in Buffalo as well as the indomitable light of the human spirit.  Ethnic groups throughout our nation's history have depended on their own leaders to build the final stretch of bridge to their new homelands. Smiler Greeley is an architect and builder of that bridge for a new generation of Buffalonians.
Best community organization  
In a ninety-seven block area of Northeast Buffalo, the poverty rate is thirty-one percent, crime incidents are in the four-figure range every year, and sixty percent of the children say they don't feel safe attending their schools. Through a private/public partnership between M&T Bank, Belmont Housing Resources, and several area schools, these issues are being addressed from the ground up. Houses are being rehabbed, gardens are being planted, health services are offered, and schools are being monitored and improved. It is a huge task and new partners are added every year.
Best power couple  
Paul Morgan/Mark Nowak
For years, these two have been quietly supporting a number of organizations, including Evergreen Health Services, the AIDS Institute, the Prevention Planning Group, and a variety of LGBTQ activist groups. They are also cultural volunteers par excellence, manning the aisles and ticket booths of such organizations as Shea's, Hallwalls, CEPA, and many others. Most recently, they have been instrumental in forming Western New Yorkers Against Conversion Therapy, which aims to enact legislation against the forced "conversions" of LGBTQ youth. They do it all with grace and elegance.
Best local music act (cover band)   
The decision to create a nineties alternative rock cover band seems an easy one when looking at the members involved. Guitarist Jeremy Franklin had been active in local Radiohead tribute Karma Police, and when part of that band evolved into the group Son Of The Sun, he met up with singer guitarist Zak Ward, another child of the nineties. Kurt & The Loders, named after the MTV News anchor who reigned through much of the decade the band dedicates themselves to, formed in 2011 as a fun exercise and an alternative to the sort of music being played in the area cover band scene. The group has performed full sets of Pearl Jam and Radiohead songs, and gone so far as to allow Facebook fans to request what nineties hits they want to hear played. Their dynamic and faithful sets keep them out of the strip mall bars as they continue to get gigs in venues that generally focus on original music.
Best local music act (original)
The Sleepy Hahas have the enthusiasm, the hooks, the talent, and the silly name to make a real impact, both in Buffalo and beyond. The band—Phil Shore on piano/organ, Pat Butler on guitar and vocals, Steve Tripi on drums, and Ron Hensberry on bass—is a psych-rock treat, and the Hahas have developed a strong following thanks to songs like "Dull Days" and "I Hate My Body (And It Hates Me Too)." The video for the latter is tongue-in-cheek cool, employing the finest visual effects of 1991 to humorous effect. But it's the song that grabs, a fuzzy barnstormer that sounds like the Black Keys at their best. That is not by accident; the band hired Paul Hamann (of Black Keys fame) to mix and master its debut album, Dull Days. "I Hate My Body" swirls for nearly five minutes, but does not wear out its welcome. Neither does the video, which wears its no-budget/DIY aesthetic on its sleeve. This is a charming, still-young foursome that is just getting started. Watch "I Hate My Body (And It Hates Me Too)" on YouTube, and prepare to fall in love.
Best blogger (independent)  
Run by Donnie Burtless and Alli Suriani, this is still Western New York's most prominent food blog. The hardworking couple is committed to trying every new restaurant and reporting on it to loyal fans. What makes this blog worth reading? For one thing, it manages to steer a reasonable course between the shoals of naiveté and snark; it's clear that Buffalo Eats seeks simply to tell the truth about any given dining experience as entertainingly and with as much important detail as possible. What more could we ask?
Best blogger (professional media)
Newell Nussbaumer
We must reluctantly concede that there is only one Newell Nussbaumer, because we know that cloning technology is not sophisticated enough to produce the multiple Newells you'd think would be needed to produce all the news that runs under the Queenseyes byline on Buffalo Rising (buffalorising.com). Somehow, Newell is everywhere, every day, reporting on a new restaurant on Elmwood, a new haberdashery on Hertel, a bar renovation downtown, a cool fundraiser, or an up-and-coming local artist. Somehow he finds out about all this—usually before any other media outlets—and somehow he gets it all written up—with images. This man deserves an award.
Best Facebooker  
John Massier
Every day online, the longtime exhibitions curator at Hallwalls brings his discriminating eye to a broad range of topics, including but not limited to international art news and criticism, midcentury modernist nostalgia, quirky snapshots behind the scenes of Buffalo's culturals, and the latest comings and goings of Billy Ray Cyrus's performance-artist daughter. Massier's posts and reposts mix the verbal and the visual, mingling original insights with found artifacts. The connecting thread is the compiler's utterly sensible sensibility. If you're not his FB friend yet, you've already missed the 350 installments (or so he claims) of "Coffee and This," in which he shared the album he was listening to first thing in the morning, but if we ask real nice, maybe there's a chance he'll drag the feature out of retirement sooner or later. Pretty please?
Best Tweeter  
Finding someone genuinely funny on Twitter—not moderately amusing, but truly funny—is difficult. So let's make it easy: @KevinBuffalo is funny. That is the Twitter handle of Kevin O'Neill who for years was "the Why Guy." Today, O'Neill is … Well, let's let his Twitter bio explain: "Former Pussycat Doll. Current reporter & meteorologist @WGRZ. We laugh here. I give forecasts here - @WNYweather." We do laugh. Here is a random sampling from May 8, the date of the National Football League draft: "Past selections have included a Heisman trophy winning RB, a starting WR, and a big center. Whom will Kim Kardashian date next? #NFLDraft." "Buffalo Bills may grab a tight end tonight, although that got me thrown out of L.A. Fitness." "Psyched for the Jets and Eagles fans to bring the class they always bring to the draft tonight." The following day: "Can't believe Dairy Queen makes me get out of the car like some poor person." "Favorite line about new @buffalobills WR @sammywatkins: 'He catches the ball w/ his hands.' Good I'm sick of these guys using their knees!" Are they always laugh-out-loud humorous? Of course not. But they consistently showcase the wiseass charm of one of Buffalo's most well-liked TV personalities.
Most outspoken WNYer  
Carl Paladino
If one thing has become evident in WNY over the past decade, it has been that if people disagree with the direction in which things are going, they can better effect a change in course if they have a bold and relentless voice(s) in the public forum expressing their views—never taking "no" for an answer.  That's how we ended up with a diverse and rapidly developing waterfront instead of a giant fishing tackle store.
The people of Buffalo have long since had it up to their eyeballs with a dysfunctional, ineffective, and ridiculously costly public school system—all overseen by an incompetent administration. If you're a concerned parent or taxpayer, your odds of being heard by the entrenched powers are near nil.  Enter Carl "I've Got A Megaphone And I'm Going To Use It" Paladino, a man with a voice loud enough to shake the status quo down to its foundations and a personality strong enough to deflect criticism like Superman deflects bullets. Even the usually diplomatic Buffalo News editorial page has followed in his wake with blistering criticism of the Buffalo School Board. Where it all leads  in terms of bottom line results remains to be seen, but there's no doubt that without the relentlessly outspoken Paladino, the recent (and still to come) shifts in the school board and administration would have never come to be.       
Best volunteer group  
Infringement organizers
Job description: process more than 400 applications from musicians, actors, artists, puppeteers, poets, playwrights, and more; organize them into genres; and schedule them into venues around the city—by the way, free venues that you must scout and secure—over an eleven-day period while being careful to make sure the spaces match the acts, the desired number of performances are scheduled, and venue czars are lined up to handle the logistics and maybe even haul chairs, or run sound or lights. Oh, and handle emails from all those performers, organize fundraisers, create a cross-referenced schedule for the website and a print version for Artvoice, deal with cancellations, audience complaints, public relations, and a hundred other details. Pay: $0. What, no takers? Fortunately, for Buffalo, there are people who take on this monumental task year after year and magically make eleven midsummer days a unique arts festival that is open to everyone. They do it for peanuts so that we can enjoy it for peanuts—or less.
Best college sports game (2013/2014)
UB Bulls (football) defeat Miami of Ohio on November 19
It was the game that cemented Khalil Mack's status as a surefire 2014 first-round draft choice. It was a game that saw the University at Buffalo Bulls finish with 517 yards of total offense. It was a 44-7 pummeling that signified a college football program that finally—finally—had turned a corner. It was November 19, 2013, and in Oxford, Ohio, the UB Bulls pounded the Miami (Ohio) Red Hawks without mercy. For local sports fans unaccustomed to such football heroics after years of NFL and college mediocrity, the victory felt like a dream come true. Sadly, it could not be topped; head coach Jeff Quinn's squad lost its next game to Bowling Green and was throttled, 49-24, in the Famous Idaho Potato Bowl. Even so, the November 19 affair was one of the great games in Western New York college football history, and the sight of Mack forcing a fumble that led to a sixty-yard touchdown return was, in a word, priceless.
Best player/Sabres (2013)  
Zemgus Girgensons
This category perhaps seems like an oxymoron. Best player … on the Sabres? The Sabres of 2013-14?! Calm down. There is one answer, and he represents the better days that we hope will come, eventually: Zemgus Girgensons. The Latvian forward's selection in the first round of the 2012 NHL Entry Draft was overshadowed by the Sabres' earlier first round pick, Mikhail Grigorenko. But even then there was talk of a grinder, a hard-working go-to-the-corner-and-come-out-with-a-puck athlete unlike anyone on Buffalo's roster at the time. Fast forward two years and Girgensons is the blue-and-gold's best player, a consistently menacing presence on the ice who can also score. He's a Ted Nolan guy, so it is fitting that he played for the Sabres' coach in the 2014 Winter Olympics; Latvia had a memorable run, almost knocking off mighty Canada. Meanwhile, Grigorenko is a headache who may have already worn out his welcome in Buffalo. If Sabres' general manager Tim Murray can somehow put together a roster with fewer Grigorenkos and more Girgensonses, than perhaps this rebuild will not take as long as feared. The biggest shocker about the success of Zemgus? Darcy Regier picked him. So Darcy got that right, at least.
Best player/Bills (2013)   
Kiko Alonso
By the mid-point of the 2013 National Football League season, the #LegendofKikoAlonso was getting a bit old. By the end of week eight, the Buffalo Bills were 3-5, and, if playoff hopes were still alive, a stunning week nine loss to Kansas City detonated them. But with Alonso's rookie season behind us, we can look objectively, and see that yes, it was one heckuva campaign. The second round pick came from the University at Oregon with a reputation as a playmaker, and it did not take him long to show the Bills that they found their linebacker of the future. In week one, he led the team with nine tackles in a heartbreaking loss to the Patriots; he recorded ten tackles, an interception, and a sack in a win over Carolina in week two; and in week four, Alonso's two interceptions powered the Bills to an upset victory against the Super Bowl champion Baltimore Ravens. Alonso took Defense Rookie of the Month honors for September, and he also became a fan favorite. (The name helped.) While his play trailed off as the season wore on, Alonso was unquestionably the most exciting Bills' rookie in some time. If he is able to actually lead the team to a playoff birth, we might just rename the city Kik-alo in his honor.
Best local sports team  
UB Bulls
It is a bit sad that neither the Sabres nor the Bills are deserving of the "best local sports team" crown. And honoring any of WNY's other professional teams seems a bit silly, too. No, the selection this year is the UB Bulls football team, and this is thanks mainly to one player. Khalil Mack is the best player in UB history, and he has the draft position to prove it: the linebacker hailing from Fort Pierce, Florida, was taken fifth overall by the Oakland Raiders. (Boo!) That makes him the highest drafted player in Bulls history, and the second highest in Mid-American Conference history. Of course, UB's 2013 success—an 8–5 record and a (losing) trip to the Famous Idaho Potato Bowl—was about more than Khalil Mack. But he is perhaps representative of what made the team as a whole so exciting. It has not been easy for the Bulls to make an impact since joining the MAC. Perhaps the team needed an out-of-nowhere talent like Mack to turn the tide. This unheralded (well, he used to be unheralded) player inspired his entire team to greatness, and a truly memorable season.
Best local scandal (2013)
Gypsy Parlor 
In the end, it didn't really matter whether you thought that what Gypsy Parlor did—posting an image of its owner and a bartender dressed up in sexy, low-cut "Pocahottie" outfits—was offensive or cute. The resulting fallout took on a tumultuous life of its own, with insults flying fast and furious on both sides of the debate. One has to assume that those who typed such mots as "you are just another dumb broad hating from the sidelines," and "If you are not calling something by what it is you have spoken to it as something that it is not" were under the influence of strong emotions—or strong something.
Now that the dust has settled, Gypsy Parlor remains as popular as ever. Indeed, we understand that it's actually a really nice place, and plan to stop by there soon, despite these cautionary words, posted at the height of the debate:
"Rumor has it they sacrifice pigs in the basement. Also, if you look one of the bartenders directly in the eye, they have the power to make the money vanish from your wallet. By the next morning you won't remember a thing. I went there once. The next day I was pregnant. I'm a guy. ... My home is in ruins and I am questioning my identity. I will NEVER go to the Gypsy Parlor Again."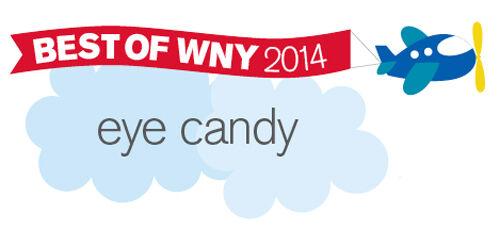 Best-looking media personality (female)
Melissa Holmes
It's not just the sweet, wholesome looks of this Daybreak co-anchor that we find so engaging. We've also enjoyed following Melissa's Baby Blog on the station's website. In it, Holmes has documented her entire pregnancy—the good, bad, and ugly, culminating in the birth of baby Elliot in March. Holmes' honesty and humor is entertaining and refreshing. Though we did find it a bit scary that she found time to do her hair and makeup between  water breaking and contractions.
Best looking media personality (male)  
Lou Raguse
In 2012, Lou Raguse moved from Tucson to join WIVB as a weekend news anchor, and, ever since, Raguse's dashing good looks and friendly smile have all of us paying a bit more attention to the Sunday evening news.  But don't think he's just another pretty face; Raguse has won several awards, including a regional Emmy and the national William Randolph Hearst Championship. Raguse's wife, Emily Guggenmos, (sorry ladies!) also works at Channel 4; the couple hopes to someday co-anchor the news together.  
Best-looking historic building  
The Guaranty Building - 28 Church St.
"The roseate ceramic surface of the building, like a Homeric dawn, changing in different lights," wrote the late Linda R. Levine, architecture critic, of the terra cotta facade that sheathes Louis Sullivan's masterwork. The Guaranty Building was completed in 1896, using the new skeleton construction developed a decade earlier in Chicago, metal replacing masonry. This most elegant early skyscraper was fading fast by the middle of the twentieth century. Nearly destroyed by a fire in 1974,  late architect John Randall marshalled forces to save it. A year later, it was designated a National Historic Landmark. But it wasn't until 1998, when Hodgson Russ LLP purchased it for its principal offices, and embarked on extensive renovations in 2006, that the building was fully restored and secured for posterity. You can't miss its distinctive shape on the skyline, but it must be seen up close to appreciate its Art Nouveau stylings.
Best-looking new building
Gates Vascular Institute - 875 Ellicott St.
The ribbon-cutting was actually a couple of years ago, but this structure is still waiting for a serious challenge as far as architectural interest is concerned. Designed by Cannon's Mehrdad Yazdani, the building even inspired a Hallwalls exhibition last year entitled Vascular Modes. Like the new federal courthouse, the Martin House visitor's center, and the Hauptmann-Woodward Institute, the Vascular Institute demonstrates that Buffalo is gradually adding exciting contemporary landmarks to its collection of historic architecture.  
Best makeover of an existing building
Horsefeathers - 346 Connecticut St.
Completed last year, this renovation has done much more than put an iconic West Side structure back on the  tax rolls or add a few more loft apartments to satisfy the endless local demand for such living spaces. The exterior has been beautifully restored, including a recreation of the original glass storefronts, but the real story is the winter market, shops, and restaurants on the basement and first floor levels. This is where Buffalo meets, every Saturday.
Best sight you won't see anywhere but here   
Silo City - Childs St., First Ward
Thanks to their fervent fans and a few visionary artists and businesspeople, three grain elevators that comprise Silo City have made their first steps toward reuse, with regular summer events such as City of Night and Torn Space's theatrical productions, as well as the usual guided tours. There is a climbing wall and kayaks can be seen throughout the warmer months, wending their way along the Buffalo River. Silo City is, so far, the only actively used complex, thanks to owner Rick Smith and manager Jimmie Watkins.
Best view (driving)
Richmond toward Symphony
Driving down Richmond was once like coasting through a canopy of leaves in a cathedral of trees, until  Dutch elm disease struck. Buffalo lost 90,000 trees in the 1960s and seventies. Today the view is back—not exactly like before, but close enough. Christine Busman elms, a hybrid that can withstand urban stress, were planted along the Olmsted parkways. Forty years later, they stand tall over one of the city's prettiest streets, green giants once again guarding Richmond's stately homes.
Best view (on foot)
Broderick Park - Foot of West Ferry St.
Broderick Park is a near perfect combination of nature, industry, and history. To get there, drive straight down Ferry Street, as far west as you can until you reach the river. Walk the breakwall, under the Peace Bridge. Wend along the concrete path north, past the refinery, under the railroad trellis, and past the locks.
See a sweet blend of Buffalonians—maybe a Burmese family out for a stroll, maybe some old-school Italian men, fishing and swapping stories. There might be a pick-up volleyball game further up the path where the trail curves away from the river, and wide swaths of lawn beckon. Examine vintage urban graffiti; kids can practice bike riding skills, and dogs can stretch their legs. Along the way, there's signage indicating historical spots, including Underground Railroad postings. And, always, the mighty NIagara powers by, with views of Canada on the far shore.
Best new construction (2013)
Harbor Center  
All we've seen are steel girders, cranes, and renderings, so far, but this complex is set to become a reality by fall. It will have two NHL-sized rinks, a hotel, a two-story sports bar, retail, parking, and more. But Harbor Center is much more than the sum of its parts. The symbolism of it—such a large and ambitious construction project on Buffalo's waterfront—is what makes Harbor Center a community-wide symbol of hope.
Best preservation project (2013)
North Park Theatre - 1428 Hertel Ave.; 836-7411
This cinematic gem, erected in 1920, was renovated and rededicated with a gala event in 2013. New co-owners, restaurateur Mike Christiano and attorney Tom Eoannou, brought the neighborhood movie house back to its original glory. Among the most spectacular examples of the restoration are the six Art Deco myth-inspired panels in the ceiling's massive gilded dome. The eight-month project also saw restoration of the distinctive marquee, lobby, and a revamping of the theater's lobby and foyer floor plan. Work is still being done on the stained glass windows above the doors facing Hertel. Inside, walls that over the years appeared to be black were steam-cleaned, removing decades of tobacco stains and revealing vintage crimson velvet surfaces. With a new digital projector, new seats, and a fresh lineup of quality films, the North Park Theatre will maintain its status as one of Buffalo's most beloved movie-watching destinations.
Best use of taxpayer dollars  
The Buffalo Billion
In 2012, Governor Andrew Cuomo pledged that New York would invest $1 billion in the Buffalo/Niagara area over the next ten years. This development plan has given us new projects on the Buffalo Niagara Medical Campus (genomic research), a clean energy and high-tech manufacturing project (on the former Republic Steel brownfield), programs to attract entrepreneurs, and sorely needed investments in Niagara Falls tourism. Howard Zemsky, Christina Orsi, and Satish Tripathi are the local talent looking at the investments and trying to bring them from theory to development.
Best nature preserve  
Iroquois National Wildlife Refuge - 1101 Casey Rd. Basom; 585-948-5445
Established in 1958, this is one of the most important nesting, feeding, resting, and staging areas for migratory waterfowl that we have in Western New York. There are approximately 266 species of birds and forty-two mammal species, as well as reptiles, fish, amphibians, and insects. We love Iroquois mainly because it's so big and there are so many places from which to safely observe its inhabitants. Iroquois is also a wonderful place to enjoy native wildflowers.
Most beautiful under-the-radar city block
Oakland Place
If you walked down what is now Oakland Place before 1888, you'd have found yourself in a near-virgin forest. The road was christened and opened in that year, having been hewn from green growth. Never a through street, this single urban block, bookended by Bryant and Summer Streets, retains much of its earlier-century charm. The big beautiful domiciles of a city's elite were constructed here, in some cases having replaced smaller residences built early on. Check out the sprawling Tudor-style manse at number 126, finished in 1929 for the family of John W. Cowper, just as the renowned builder was working on Buffalo's City Hall.   Down the street, note the flags flying at number 77—banners of the United States and the Catholic Diocese of Buffalo, which purchased the circa 1928 E.B. Green-designed Tudor manor house as a residence in 1952. A stroll down the block reveals hidden gems like the English Mews-style townhouses designed by Hugh Perry, tucked in between numbers 48 and 60. Take a deep breath in growing season—the gardens are verdant and lush.
Most beautiful under-the-radar park  
Wilkeson Pointe - 225 Fuhrmann Blvd.
Named for nineteenth-century Buffalo mayor and businessman Samuel Wilkeson, who formed part of the Buffalo Harbor Company that brought the terminus of the Erie Canal to Buffalo, Wilkeson Pointe is one of the city's newest—but still obscure—parks. The site is part of a string of lakefront places that are suddenly more accessible as Erie Canal Harbor Development Corporation continues to redesign the waterfront. The Pointe features a small parking lot (in addition to parking along Fuhrmann Boulevard), public bathrooms, wending pathways to the water's edge, and already iconic hilltop kinetic sculptures. There are lovely marble architectural remnants for resting, and for posing for photos. There is also a central gazebo, curious bridges over small valleys, new trees, a public dock, and a fun double slide for kids that ends on a patch of faux grass. The small beach nearby is great for sunbathing, but swimming is not allowed. Wilkeson Pointe is next to Times Beach Nature Preserve, also visit-worthy. Sunsets here have golden, unobstructed views.
Most beautiful restaurant inside and out
Tempo - 581 Delaware Ave.; 885-1594
Food has nothing to do with this award. It's likely that this restaurant location would always be in the final five for a beauty award, thanks to its gorgeous Italianate architecture—it's an Allentown landmark—and interior features, which have always included high ceilings, ornate moldings, and tall, arched windows, one with stained glass. The bar area has undergone the most changes over the years, but it is always a classic beauty.  
Most beautiful bar  
Lounge @Mike A - 391 Washington St.; 253-6453
Marble columns, original Art Deco fixtures, leather couches, terazzo floors, and a spectacular back wall combine to make this one of the most elegant places to have a drink anywhere. Not just Buffalo, not just Western New York—anywhere.
Most beautiful retail shop
Four Honeybees Cottage - 306 Main St., East Aurora; 652-0292
Shopping at Cottage is like wandering into a charming, impeccably decorated private home where each item happens to be for sale. Furniture, décor, clothing, accessories, and more are available at varying price points, including local designer brands such as MacKenzie-Childs, handmade in Aurora. For those who leave the shop wondering how they could make their home as enchanting as the Cottage, clients can make an appointment with one of the shop's interior designers.
Most beautiful spa
Spa at Falling Waters - Multiple locations
We agree with the Yelp reviewer who comments that Falling Watees has "posh everything from the robes to showers to the waiting rooms. The massage tables are heated, with super cozy fuzzy blankets and soft sheets. Everything is perfectly designed for relaxation, from the lighting and music to the smooth, polite service.