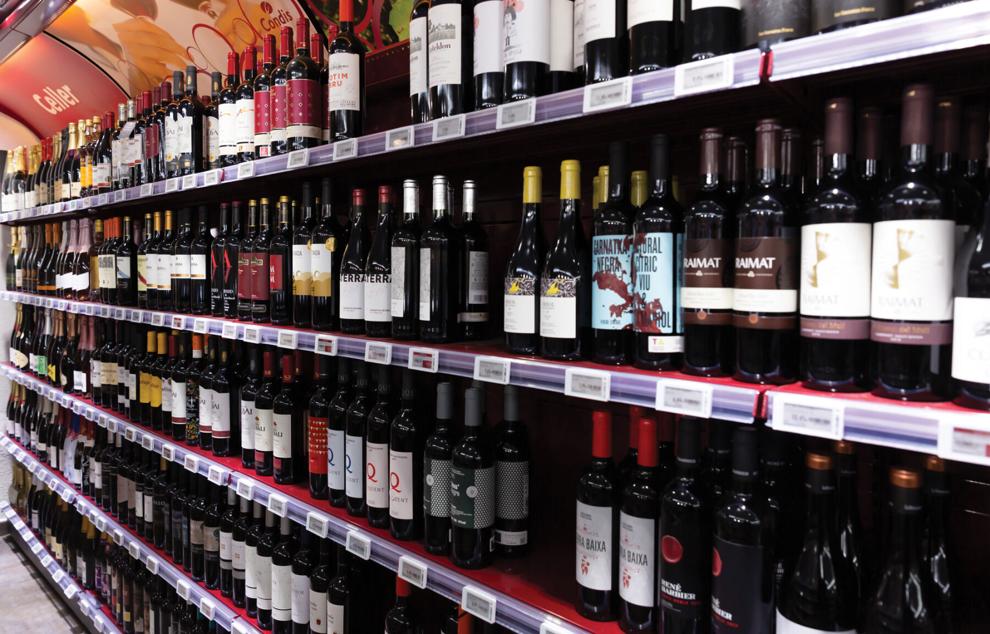 Social media is a cancer on society. What began as a Randian conquest for greater connectivity and happiness has led to the obvious objective austerity of moral justice. Much as climate change has intensified extreme weather patterns, hollow digital connection has exacerbated our human tendencies. Social media distracts and numbs the individual with a false sense of connection, offers an artificial shelter for one's ideas, and perpetuates the dream of happiness via prosperity. Social media is the aspartame that keeps new imperialism so sweet. This was most evident with my experience in wine and the use of social media to access the audience of consumers—even amid cries for civil rights and a global pandemic. When consumers were cleaved by authoritarianism, producers of commodities bought their virtues with a black square. When thousands began dying by the day, producers of commodities began demanding the safeguarding of their capital over the lives of their neighbors. This strikes a chord with institutions being financially motivated to deal with climate change. It's proof, if any were needed, that we live in a materialist society and institutions rely on ideology to delay change. 
As we aim to continue the marathon of progress, society deals with the ever-growing complexities of life by compartmentalizing into bitesize, 280-character nuggets. A fad is a creative exploit that blossoms with individuals searching for fulfillment in a gated institution. Some of us search for virtue in an industry rife with anguish and exploitation, i.e. fashion. Wine sits very neatly into the fashion industry as a lifestyle accessory. Wine can be expressed in cynical extremes—like a steakhouse cabernet redolent of class expression, or an allocated field blend of virtue signaling. All creative exploits that burst from institutions and spread around a segment of a complex society are fads. Modern wine, as a whole, is a fad. This includes your favorite big, bold, conventional blend, and that producer's trendy "natural" branded wine. This is not a critique on the substance of natural wine. The transparent expressions of place, the painstakingly beautiful dance with nature, and the provocation of eco-community through art are not gone. Those characteristics transcend compartmentalized segments of commodities. They are expressions from the human element caught within a system of industrial resource management. The natural wine fad changed the marketing focus to the hands behind the bottle, forcing larger, corporate wine to switch from a Bush-era Armani-like marketing approach to something that looks more like today's sneaker culture. 
Culture groups that grow inside of commodity institutions are the finger on the pulse of the human element within. Our society individually feels powerless and is craving transparency. We vote with our dollar, but aside from privileged artisanal products and services, our options are red box conglomerate or blue box conglomerate. We express our virtues to others by the brands with which we agree to destroy the world. Stopping Goldman Sachs from spreading their Dollar General disease throughout rural America might seem impossible, but we can at least shop organic, right? Freedom comes from prosperity, and with prosperity we can afford to consume the full-fat, organic-brand Earth. You can find her behind the $30 cheese wheel at your local Wegmans. The separation of consumerism from human creativity is in order for the survival of innovation and the world as we know it. We need to rethink the way society manages resources in order to stop climate change. A quarantine spent away from wage slavery is making this change to society a fad once again.