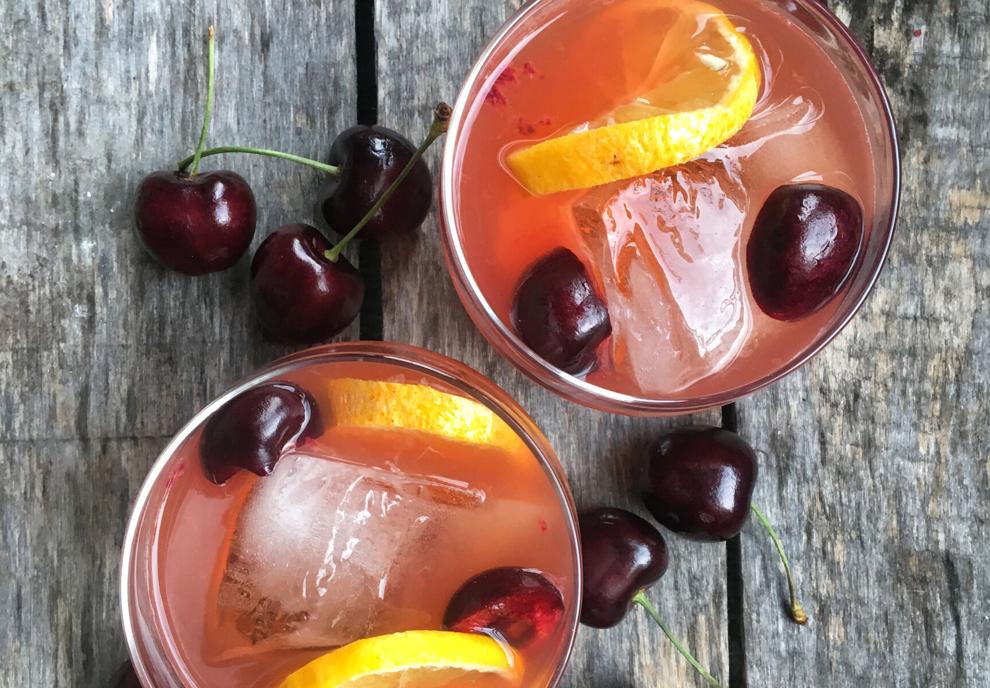 As it becomes safer to gather this holiday season, you may be inspired to up your hosting game—or simply enjoy a beverage at home with a loved one. Here, Spree writers share favorite festive cocktail recipes. Look for more each week this month! 
Unless otherwise specified, each recipe yields one serving.
---
Christine A. Smyczynski contributed this recipe for a Cherry Whiskey Sour, and fellow writer Nancy Blumenstalk Mingus provided a non-alcoholic version. Enjoy either, or both!
Cheerful Cherry Whiskey Sour
This is a cocktail my husband and I enjoyed at a summer Lobsterfest in the past, but its cheerful pink color is festive for the holidays. Using several similar recipes found online, I experimented to recreate it at home. - Christine A. Smyczynski
Ingredients:
Combine the following in a cocktail shaker with five to six ice cubes:
1 oz. whiskey or bourbon (you can add more, depending on desired strength)
¾ oz. lemon juice
*1 oz. simple syrup (can use store bought or see note below)
1 tsp. tart cherry juice or maraschino cherry juice (can substitute grenadine if desired)
Directions: Over the sink, shake well for thirty seconds. Strain into a glass, remove ice, then return liquid to shaker. Add two tablespoons liquid egg whites (sold in dairy section by eggs) to the shaker liquid and shake for thirty seconds to build foam. Pour into a glass and garnish with a maraschino cherry.
*To make the simple syrup: combine one cup water and one cup sugar. Heat water until almost boiling, then stir in sugar until fully dissolved. Let cool to room temperature before using. Refrigerate for up to three weeks.
Merry Mocktail
It's fairly convincing. - Nancy Blumenstalk Mingus
Ingredients:
4 oz. orange juice
4 oz. ginger ale
1 Tbsp. maraschino cherry juice
1 tsp. meringue powder
Directions: Combine ingredients in a shaker with ice. Shake well for thirty seconds. Strain into a glass.