Fish fries are a common Lenten tradition in communities across the Northeast and Midwest, especially in areas with large populations of Christians who observe the religious holiday with the practice of avoiding meat on Fridays. 
In places like Buffalo, the appreciation for fish fry season has become increasingly secular. Between February and April you can find our regional take on the fish fry in almost any Western New York town on almost any night of the week. 
If you're a big fan, consider following the @BuffaloFishFryBabes on Instagram for a constant source of great fried fish flash and insight.
Below you'll find a list of tried and true local restaurants serving classic fish fry. We've even sprinkled in a couple with a gluten-free option.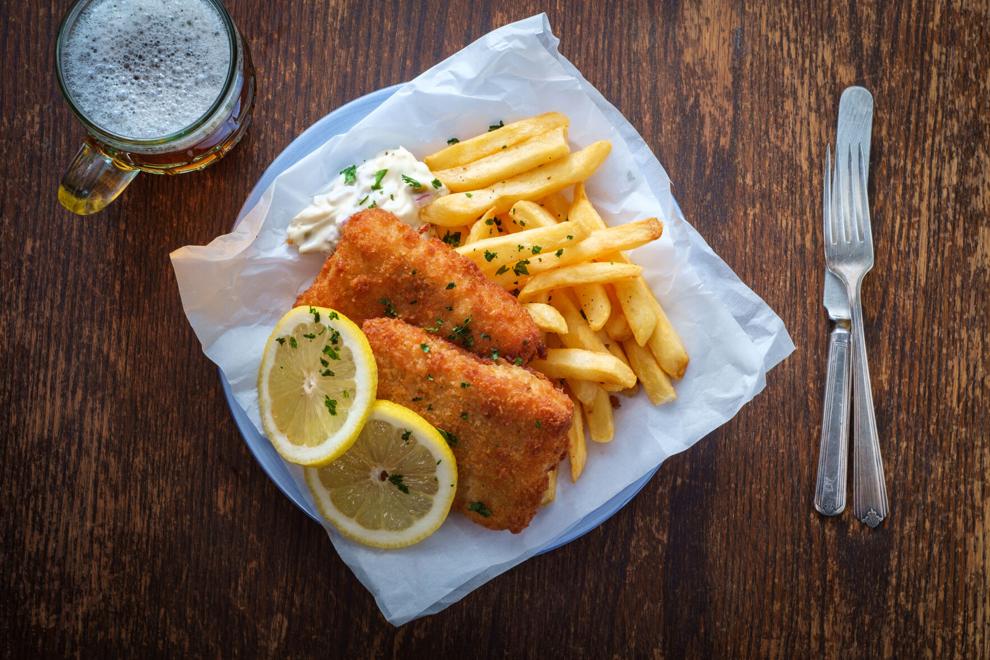 Amherst
Brunner's Tavern
3989 Main Street, Amherst; 716-836-9718
Blasdell
3255 Lake Shore Road, Blasdell
Sneaker's
205 Martin Avenue, Blasdell; 716-825-924
Buffalo 
3316 Bailey Avenue, Buffalo
2134 Seneca Street, Buffalo
1504 Hertel Avenue, Buffalo
484 Amherst Street, Buffalo
1187 Tonawanda Street, Buffalo
474 Abbott Road, Buffalo
Gluten-free option
707 Kenmore Avenue, Kenmore
73 Hamburg Street, Buffalo 
140 North Street, Buffalo
Multiple locations
2 Russell St, Buffalo
229 Lexington Avenue, Buffalo
1672 Elmwood Avenue, Buffalo
38 Swan Street, Buffalo
1541 Hertel Avenue Buffalo
Cheektowaga
544 Como Park Boulevard, Cheektowaga
Clarence
5445 Transit Road, Clarence
8900 Main Street, Clarence 
9800 Main Street, Clarence
East Aurora
634 Main Street, East Aurora
160 Main Street,  East Aurora
Wallenwein's Hotel
641 Oakwood Avenue, East Aurora; 716-652-9801
Grand Island
The Beach House
5584 E River Road, Grand Island; 716-773-7119
Hamburg
32 Main Street, Hamburg
Mammoser's Tavern
16 S Buffalo Street, Hamburg; 716-648-1390
Gluten-free option
340 Union Street, Hamburg
Kenmore
864 Kenmore Avenue, Kenmore
Lancaster
5240 Broadway Street, Lancaster
Lewiston
115 S. Water Street, Lewiston
Lockport
201 East Avenue, Lockport
246 Park Avenue, Lockport
Niagara Falls
2470 Military Road, Niagara Falls
2242 Cudaback Avenue, Niagara Falls
North Tonawanda
3264 Niagara Falls Boulevard, North Tonawanda
399 Division Street, North Tonawanda
Olcott
Maxwell Station
1571 Lockport Street, Olcott; 716-778-9900
Orchard Park
 4277 Abbott Road, Orchard Park
Tonawanda
2351 Sheridan Drive, Tonawanda
Eldridge Bicycle Club
17 Broad Street, Tonawanda; 716-693-3589
Williamsville
5578 Main Street, Williamsville
5507 Main Street, Williamsville
5601 Main Street, Williamsville
West Seneca
Mandy's Cafe
3796 Clinton Street, West Seneca; 716-771-1553
2343 Union Road, West Seneca
2720 Seneca Street, West Seneca
4348 Seneca Street, West Seneca