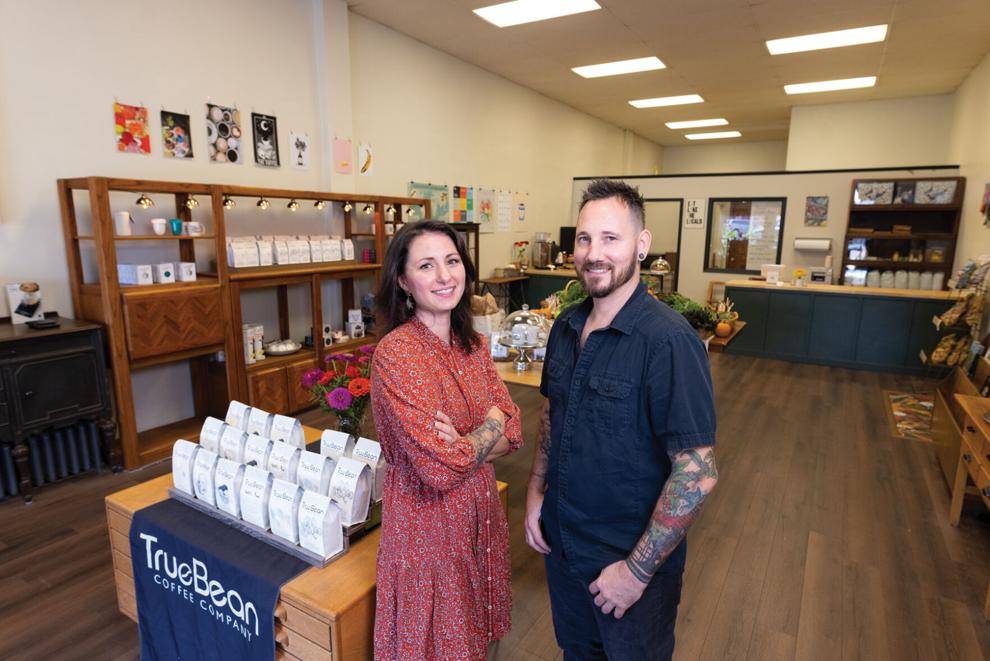 Tucked in a storefront on the ground level of the Bewley Building on Market Street in Lockport sits Terroir General Store, a business that embodies more than meets the eye. A combination of tastefully mismatched, artistically coordinated furniture displaying artisan goods and a colorful collection of poster prints hanging from the walls give the place a lived-in vibe. Visitors will have plenty to browse at each station of beautifully arranged items, but, all the while, your eye is drawn to the coffee bar and pastry case in the back of the shop. If you're lucky, the aroma of fresh coffee beckons for a taste.
Jessica Dittly, owner of Terroir General Store, opened the doors in September with daytime hours on Wednesday-Friday and Sunday. Dittly is also the program director at Lockport Main Street Inc., a non-profit dedicated to downtown Lockport community and economic enhancements through special events, community programming, and tourist marketing. The organization oversees the Lockport Community Farmers Market, another of Dittly's passions, and one that inspired her to stay closed on Saturday so as to encourage would-be customers to patronize the Market. Visitors should note that Sundays at Terroir General Store boast the widest selection of fresh baked goods and the menu rotates and evolves with the seasons. Some favorites, such as cinnamon buns, make regular appearances.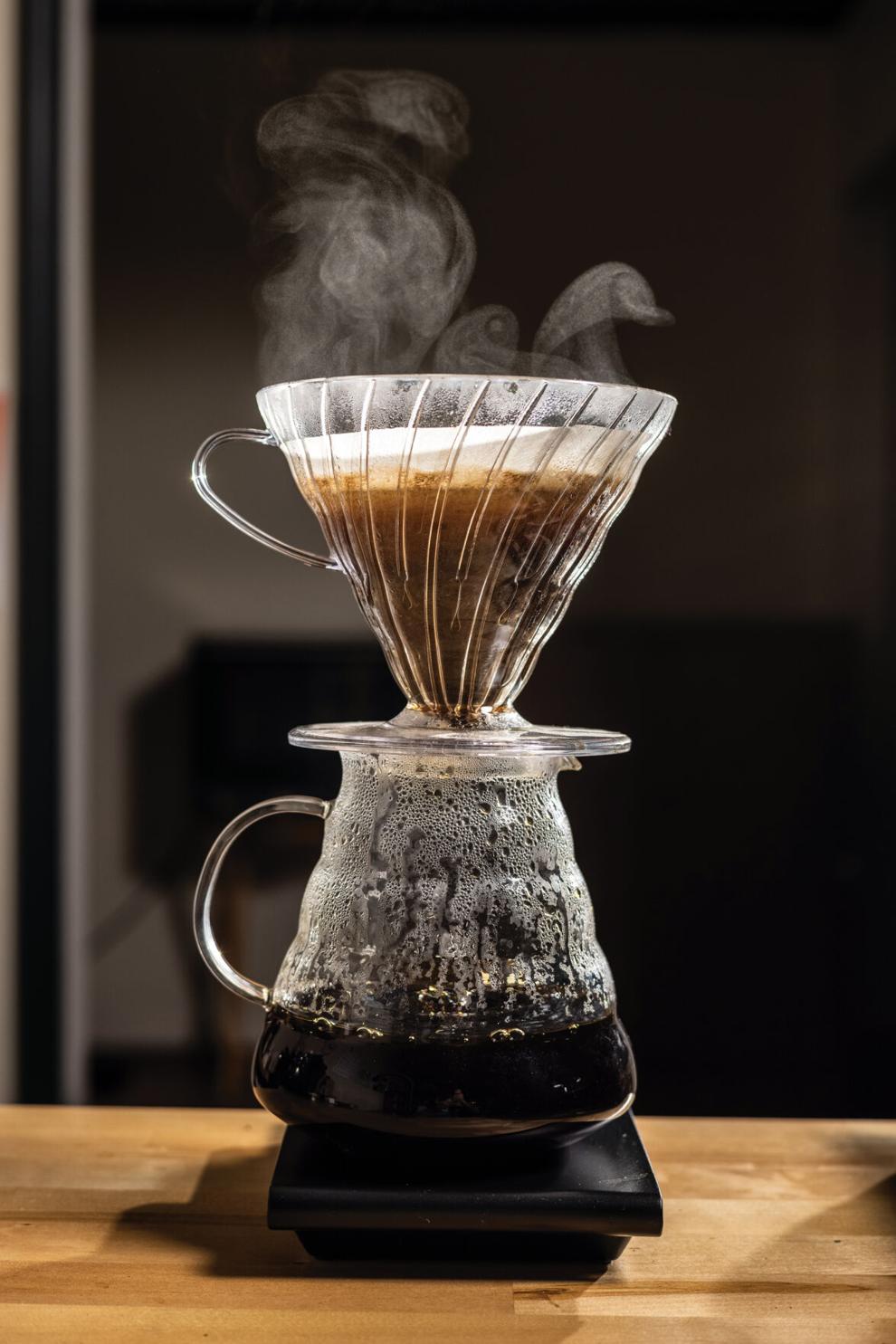 The coffee bar is a surefire star of this operation for good reason. Jessica's husband, Jason Dittly, owns TrueBean Coffee Co. His coffee business includes roasting, wholesaling, and direct sales to customers, and he approaches coffee with reverence, from sourcing the beans to the preparation of a proper cup. The menu reflects what you'll find in European bars/cafes, versus what has become standard here, and that's exactly what they're going for. The deliberately chosen and skillfully roasted coffee bean itself is the focus.
Jessica rented the modest-sized space in the early months of the pandemic with the idea that the couple would have a retail shop and feature Jason's coffee. She moved from the original thought of an art collective to this concept, a plan that combined what she was most passionate about representing and what would complement Jason's coffee best—an artisan grocer. "This is phase one to a number of businesses that will flesh out the vision we have for representing local food producers, artists, and ourselves," Dittly says.
The pair previously owned Cream & Sugar Cafe in Lockport from 2013 to 2016. While it was a great success, Jessica says they couldn't make the cafe/life balance work for their young family and called it quits in order to focus on other projects but always with a plan to return to food once the kids were a little older. This time, she knew they needed a physical space to have Jason's coffee and she wanted a space to gather people around food and drink. Jessica grew up connected to farming and local agriculture, with her first job at Tom Towers Farm in Youngstown: "I've always been interested in cooking local and advocating for local foods. And food is definitely my love language in a large Italian-Irish family."
While TrueBean Coffee Co. has always been a focus of the store concept, it's fleshed out with local products and small batch foodstuffs from independent producers. The house food line is Art Is In Foods, with several types of granola as the initial offerings.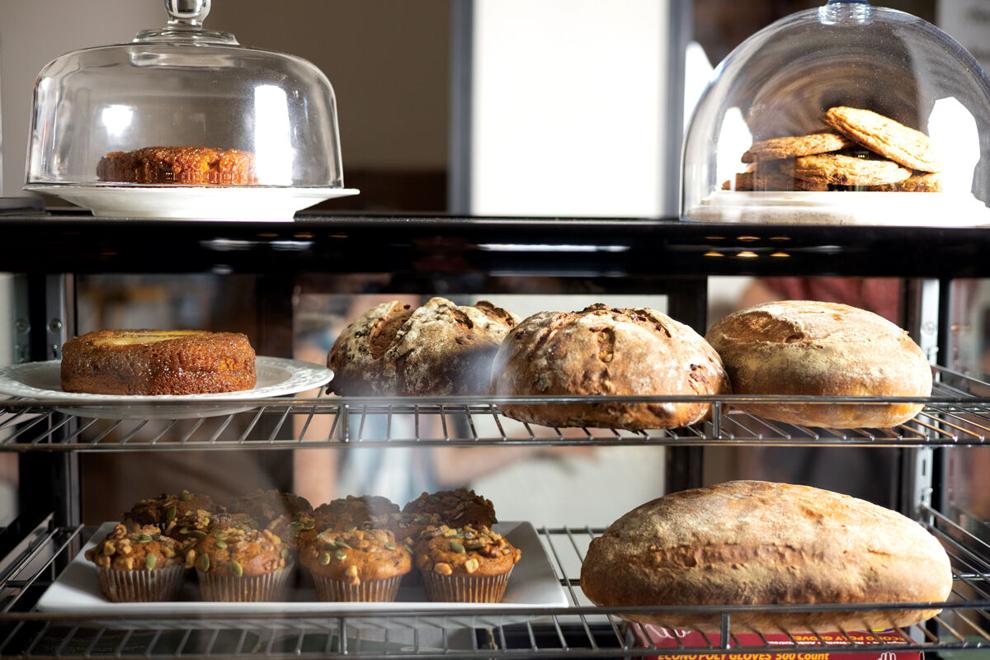 The store's produce comes from McCollum Orchards, a 100-acre, naturally certified farm within Lockport's city limits. Preorder pickups are available weekly throughout the winter in addition to walk-in purchases. Shelf-stable items feature an assortment of foodie favorites, including Auria's lime leaf sambal, New York Shuk preserved lemon paste, Dark Horse umami ketchup, and Gili ginger elixir. There is select coffee equipment, kitchen essentials, and picnicking items, including blankets, reusable silverware, baskets, and more.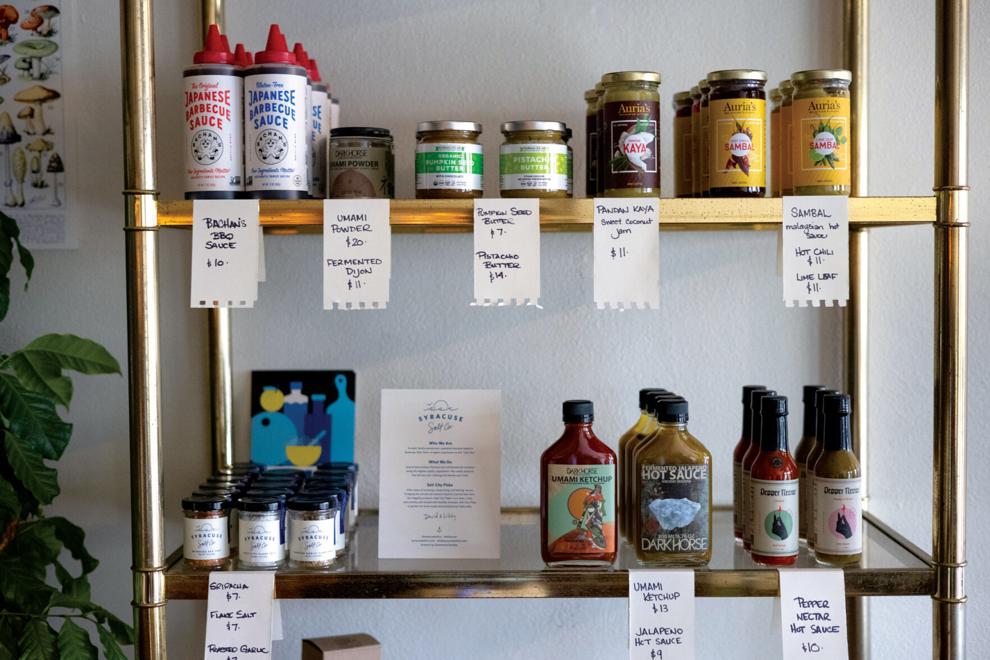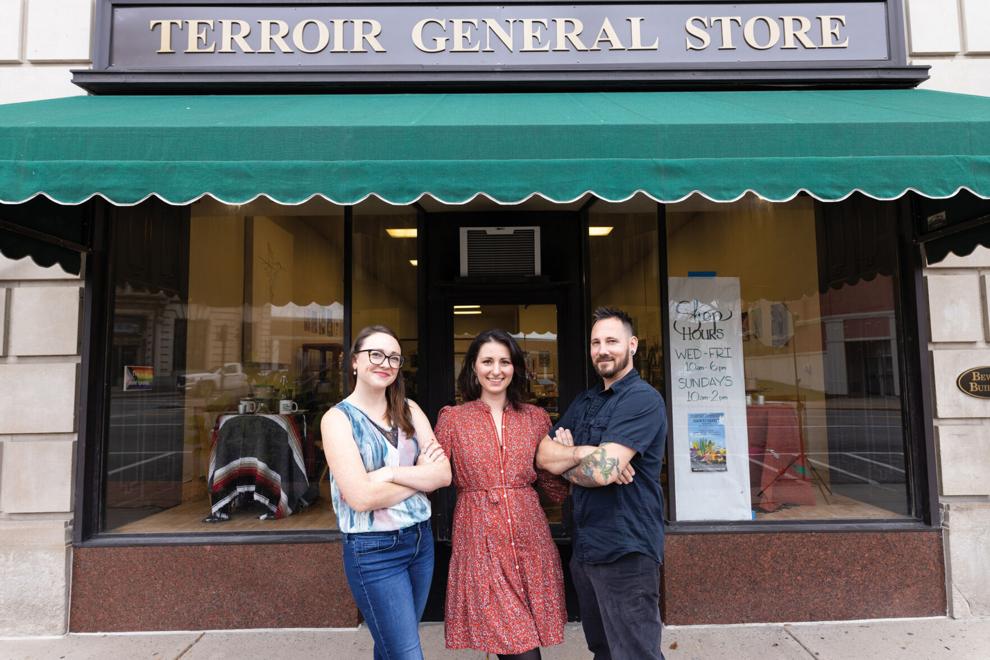 This holiday season, Terroir offers locally curated holiday gifts for shipping nationwide and local pickup. Gift baskets are available for corporate gifting as well.
In the spring, Jessica will apply for a liquor license to carry a curated selection of NYS wine, beer, and cider—a concise menu inspired by the couple's taste. They plan to utilize the space to host events, including book signings, wine tastings, coffee tastings, and private events. 
Jessica's ultimate goal is to have multiple locations for the space, perhaps adding a similar spot in Buffalo. Terroir General Store occupies a special place, tied to enthusiasm for local food and small batch food purveyors.