Pretty  to look at, healthy, and delicious: what more could be asked of casual, inexpensive meals like these? Complete in one bowl, these entrees are quick, easy-to-eat, and packed with nutrients. How hot is this trend? Well, it's what Prince Harry and Meghan Markle (now the Duchess of Sussex) served at their wedding reception, but you don't have to be royal to appreciate the five delicious offerings showcased here.
Fried Tofu Don
Sato Ramen
3268 Main Street
835-7286
satorestaurantgroup.com/sato-ramen
The northernmost Sato outpost offers a variety of takes on "donburi," a Japanese term taken from the literal translation "bowl" for a dish of vegetables and sometimes meat served over rice. Other donburi bowl options include chicken teriyaki, beef, chashu pork, and eel. The tofu version comes with seaweed salad, carrot, corn, nori, and kimchi as well as two small spring rolls; a vegan option is available.
Black rice bowl
Sun Cuisine Express
Expo Market, 617 Main Street
855-3976
expobuffalo.com/sun-cuisines-express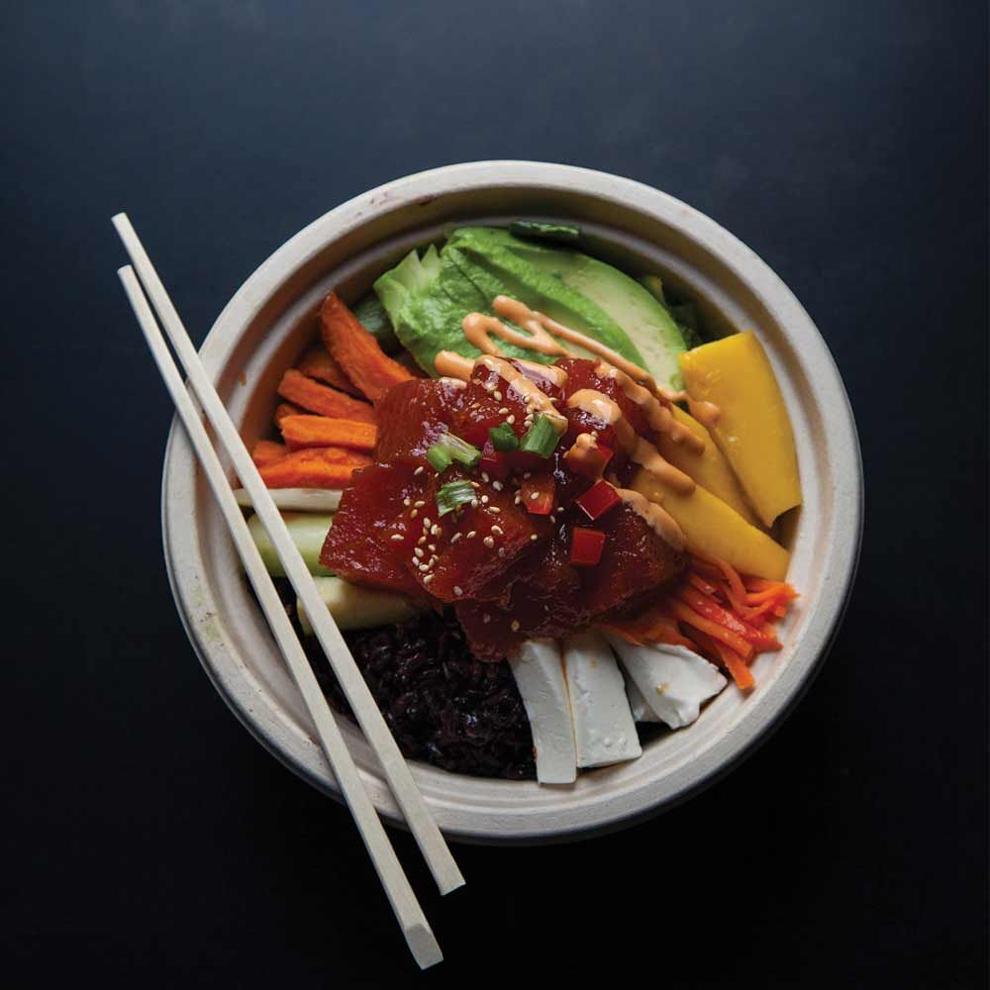 This downtown lunch version of the popular local Sun chain of restaurants offers soups, salads, sushi-like "mega rolls," and a few pan-Asian entrees such as fried rice, pad thai, and sesame chicken. For the rice bowl, now called a poke bowl on the menu, customers can choose a protein, a sauce, and three toppings—such as avocado and mango—to enjoy over rice and lettuce. Prices start at $7.49. Eat in, take out, or enjoy your rice bowl with a beverage at the bar at DBGB on the other side of the food hall.
El Camino bowl
Lloyd Taco Factory
1503 Hertel Avenue; 5933 Main Street, Williamsville; food trucks
863-9781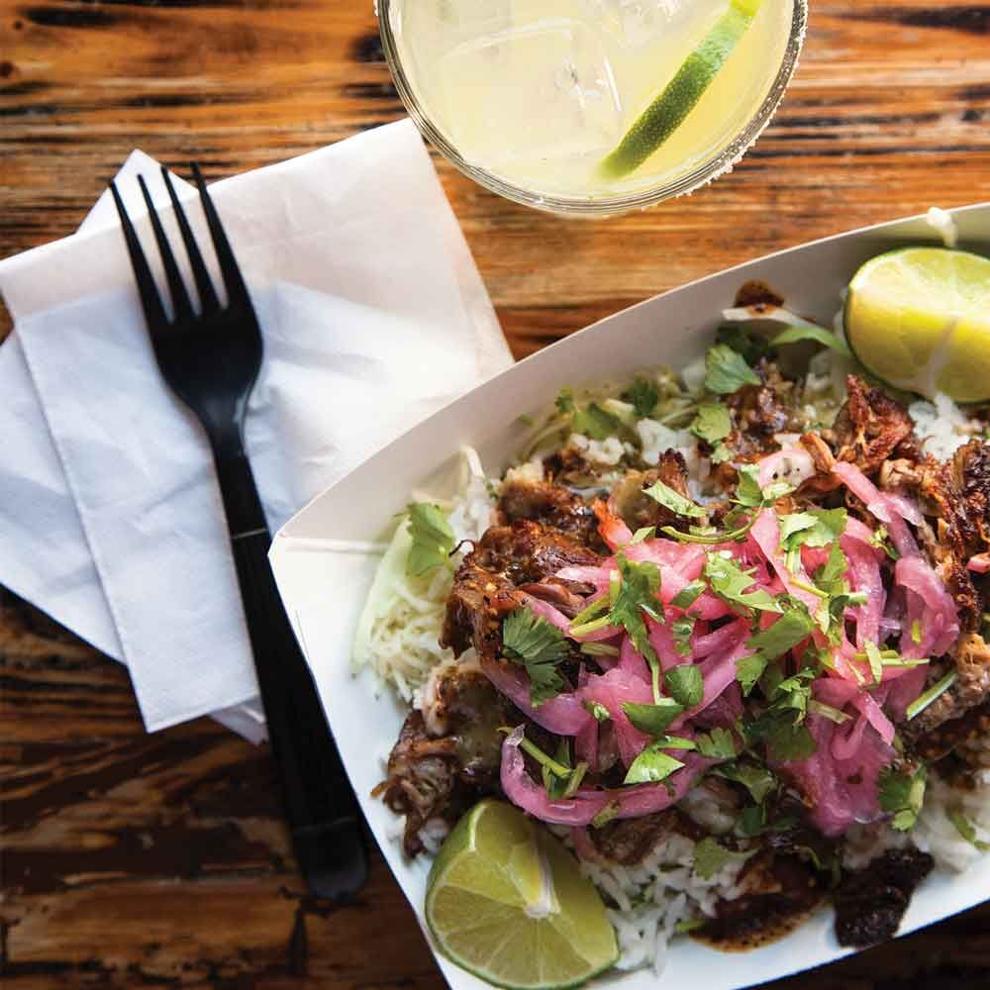 A choice of black beans, beef, chicken, or pork is served over cabbage, rice, and beans along with jack cheese, cilantro, Chimi sauce, red sauce, and plenty of pickled red onions. You can buy this one off a truck, as well as at convenient locations on Hertel Avenue and on Main Street in the Village of Williamsville.
Aloha OG signature bowl
Fresh Catch Poke Co.
5933 Main Street, Williamsville
Fresh Catch and the Galley Lounge, 500 Pearl Street
261-7653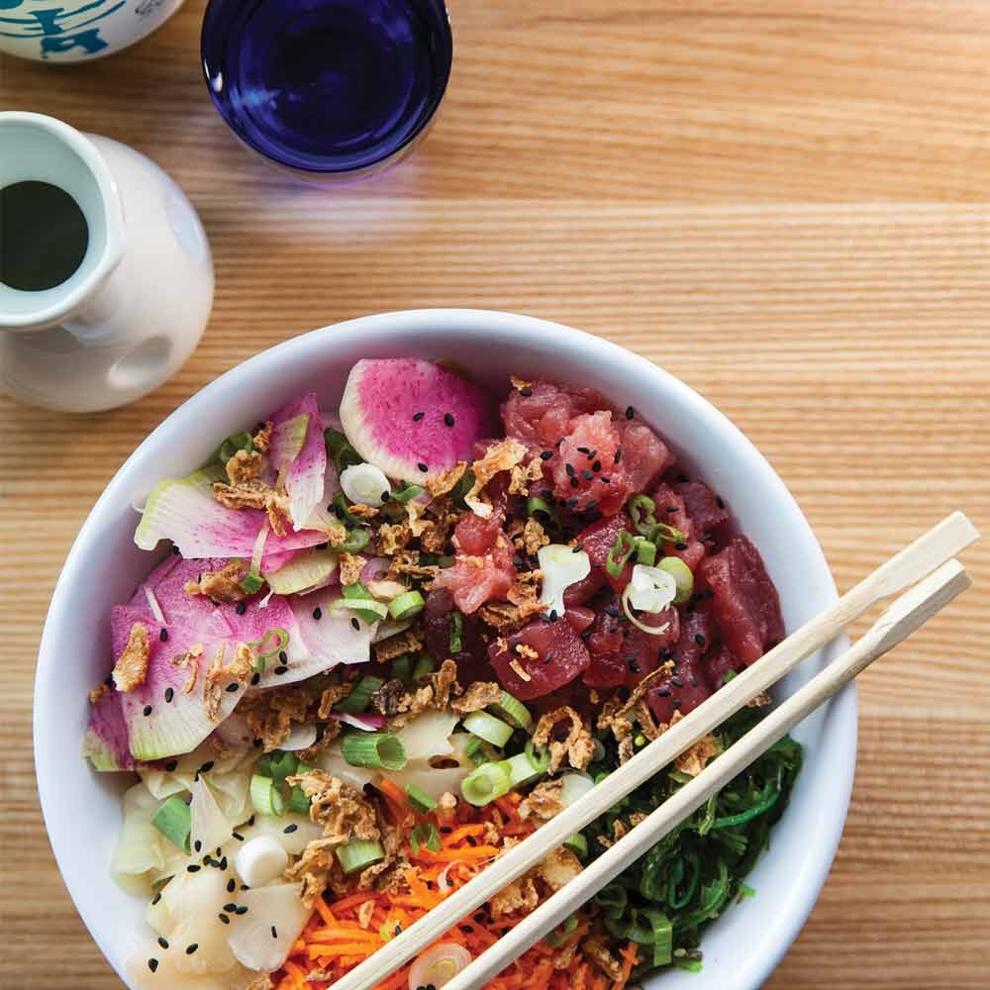 Ahi tuna, bamboo rice, seaweed salad, green onions, carrots, watermelon radish, ginger, fried onion, sesame seeds, and shoyu sauce make up what was perhaps Buffalo's first introduction to the nationwide poke trend. Fresh Catch also offers chicken, beef, vegetarian, and vegan bowls as well as extensive build-your-own options that are great for more restrictive diets.
Soy-braised pork belly bowl
Misuta Chows
521 Main Street
259-8228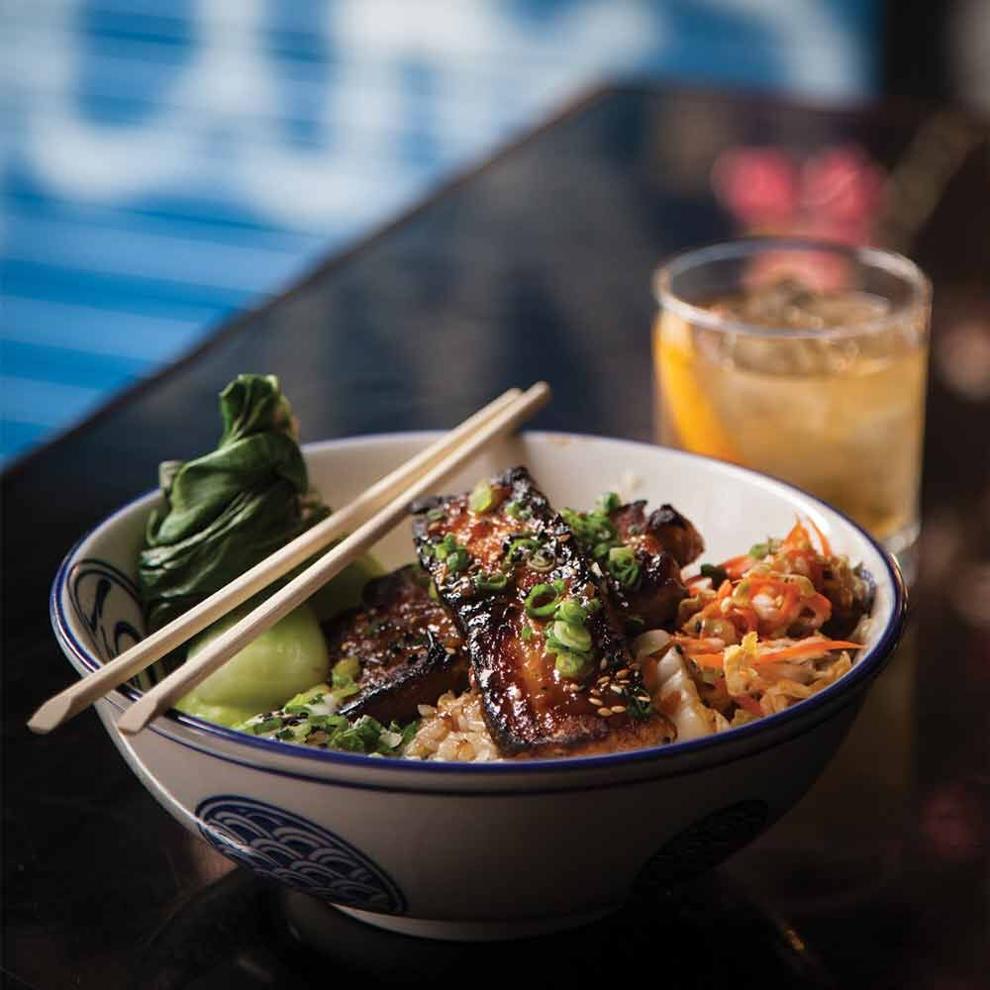 Come for the stairwell photo op, stay for this inexpensive and nourishing meal. Fried rice, steamed bok choy, house kimchi, and a soft-boiled egg is augmented with skewers of pork belly. This is a recent offering created by the popular hotspot's new chef.