A business born out of quarantine boredom has grown unexpectedly for its owner, Kristen Cronyn, who originally aimed to make a typical Saturday morning breakfast more fun for her kids. After an Instagram post of her themed board of artfully arranged pancakes, fruit, and bacon received many likes and comments, she decided to make similar boards for her friends and extended family. Eventually, people began requesting boards and asking to pay for her edible creations.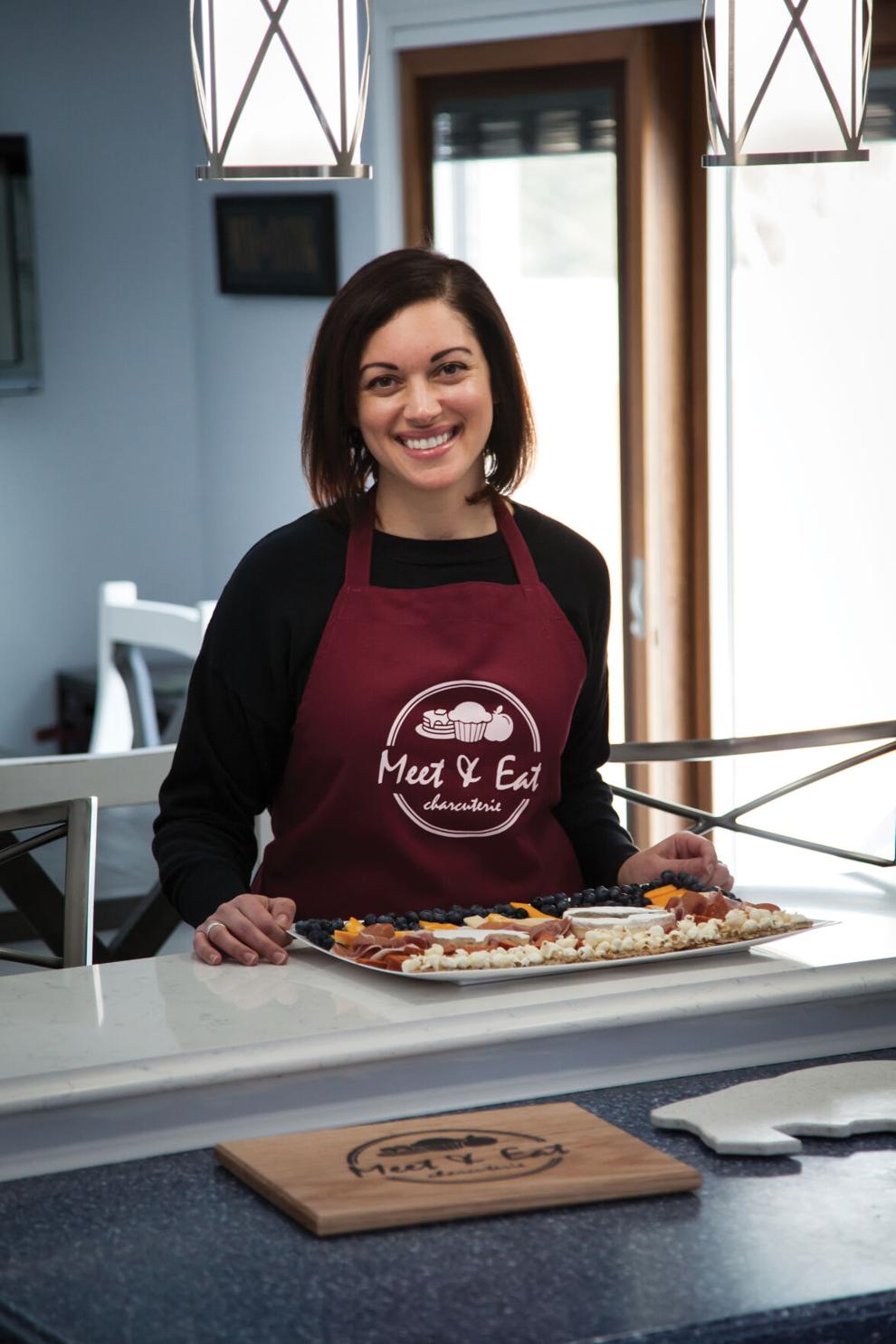 From there, the business grew organically for thirty-five-year-old Cronyn, who works full time at M&T Bank as an administrative vice president in internal communications. A native of East Amherst, she resides in Clarence with her husband and two children. She says some of her inspiration came from industry professionals who create boards for a living but, more than anything, she treasured the chance to offer something fun and unique during a challenging time. "It was the overwhelming amount of joy that I felt—creating art out of food and making people smile doing something I loved," Cronyn says.
Cronyn also seized the opportunity to collaborate with other local businesses, including a partnership with Addy's Fine Wine and Spirits, which pairs her charcuterie boxes with its wine for virtual tasting seminars. For Buffalo-shaped charcuterie boards, Cronyn relies on the woodwork of The Lonely Barstool, which includes an original poem on each piece, and Nickel City Woodworking.
Other area food purveyors that contribute to her boards include Honey Sweet Jam, What's Pop-In Popcorn—usually the Buffalo Wing or Queen City flavors—and Darling Doughnuts in Clarence. Her most popular items include charcuterie boards featuring Brie cut in the shape of a buffalo, a continental breakfast board, and a fiesta board with build-your-own breakfast burritos, quesadillas, and nachos.
In addition to preparing boards for customers to enjoy or share as gifts, a partnership with Shea's Performing Arts Center led Cronyn to offer a virtual class as a benefit. She continues to offer classes both publicly and privately. Guests learn to assemble a breakfast board from home or take a class held at the Broadway Market. She now offers more than fifteen private classes, including girls' nights, birthday parties, team building events, and more.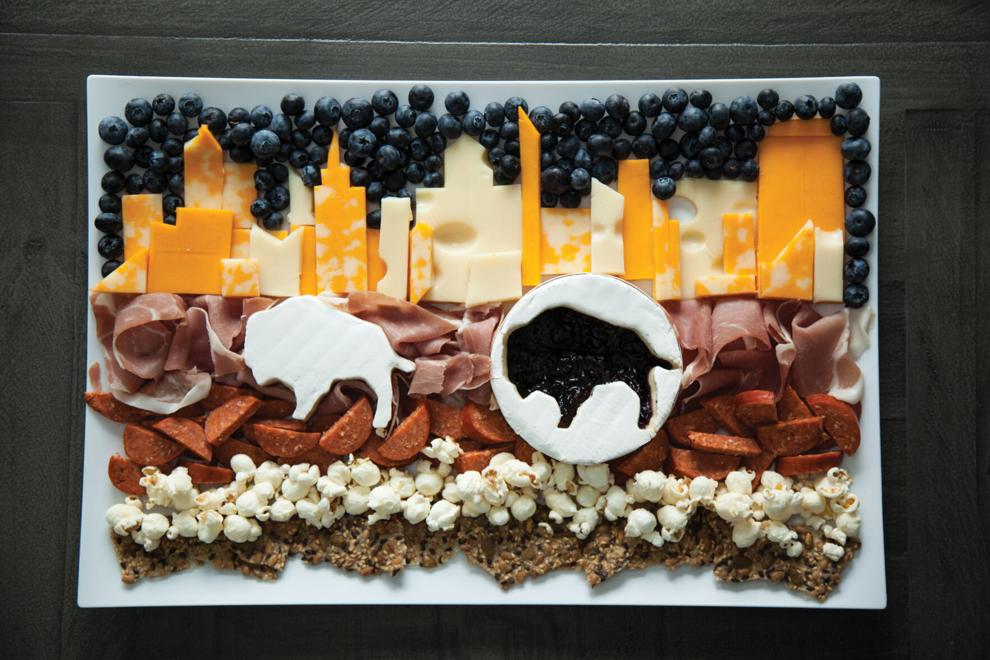 According to Cronyn, the best charcuterie board offers the perfect combination of cheese, meat, produce, crunch, and jam. She loves playing with flavors to ensure that everything not only looks gorgeous, but tastes great in combination. Her inspiration for pairings and combinations comes from The Flavor Thesaurus by Niki Segnit, and she also takes cues from seasonal availability.
Cronyn plans to expand her classes and offer them more frequently. She also hopes that she can eventually hire delivery assistants. One critical delivery mishap imparted an important personal lesson: "This is your business. If you don't want to do delivery, you don't have to do delivery. What brings you joy? I love the creating. The art of teaching and mentoring and empowering other people to do the same thing."
Cronyn has learned to say "no" to things that don't serve her. "When you find something that you're passionate about, and that drives you in all spaces of your life, that is what makes it work," she says. "If I'm going to devote my time and energy, it has to be something that lights me up in all ways."