Cantina 62
727 Maple Road (additional location: 2178 Seneca Street)
The suburbs do have some holes to fill when it comes to ethnic cuisine. Though the Amherst-Williamsville area can boast a robust Southeast Asian selection, there are fewer options for those who favor south-of-the-border flavors. 
Enter the second location for Cantina 62, located at 727 Maple Road, at the corner of North Forest. Taking over a former Mighty Taco drive through in a Sunoco gas station, Cantina 62 offers all of the benefits of an eclectic Tex-Mex menu, with the options of takeout, delivery, or dine-in.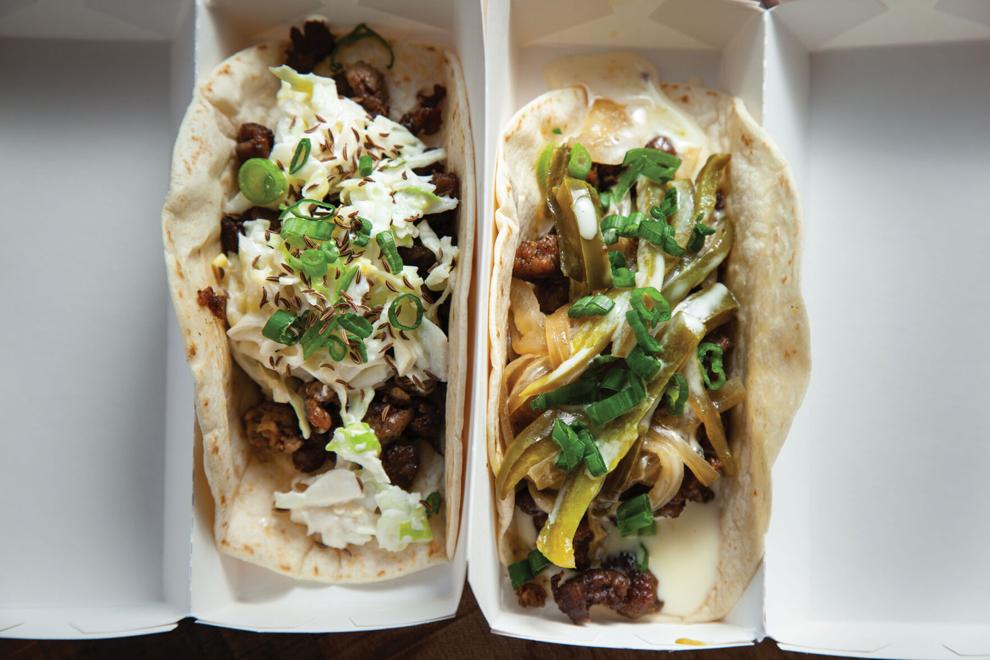 The Northtowns location offers the same menu as its South Buffalo counterpart: traditional fare such as burritos, nachos, and enchiladas accompany creative fusions like the Royal—a flavorful blend of seared steak, Buffalo shrimp, peppers, onions, and queso—or the BBQ Pork Quesarrito, a cheese quesadilla with Cantina 62's version of Southern slaw (tangy horseradish slaw and pickled red onions) and queso. There's even a take on beef on 'weck, with roast beef, kimmelweck, and horseradish slaw. Most entrees are available in either taco or burrito form, and the intuitive online and mobile ordering drop downs allow users to choose extra or hold ingredients.
No fast casual taco joint would be complete without make-your-owns and the sky's the limit here. Bowls, burritos, tacos, and salads include endless customization possibilities. Even the pickiest palate will find a winning combination; our delivery order from Cantina 62 has been the only time my children's exacting taco orders have been made correctly.
Vegetarian and vegan choices abound as well. There are the standard rice, beans, and veggies, but the vegan section of Cantina 62's menu offers more variety than typically seen. The Nachorrito is a standout with a chicken Impossible meat or bean/Spanish rice base that's topped with vegan cheese, vegan sour cream, enchilada sauce, and green onion. There's also a vegan Buffalo "chicken" burrito, taco, salad, or bowl that comes with vegan Buffalo blue cheese, slaw, and onion. Vegan sides rise above the usual salsa/guac and chips. Taco-spiced fries with vegan queso and vegan chili con queso allow all diets to share without compromising taste or principles.
Last, Cantina 62 even has non-Tex-Mex options. There's an entire mac 'n' cheese section of the menu with plain, vegan, and entrée versions (served with BBQ pork, Buffalo chicken, bacon, or Philly steak).
At a time when supporting local restaurants has never been more important, Cantina 62 makes it easy to celebrate tacos even when it's not Tuesday.