Mixed platters can be vegetable or meat and come with the chef's choice of two entrees, rice, naan, raita, and salad.
Clay Handi
3054 Delaware Avenue
877-7797, clayhandi.com
Takeout food has replaced dining out for our family and, over the past few months, we've become connoisseurs of good pandemic takeout experiences. At the same time, we have found ourselves looking harder than ever for great food on a budget, and especially for flavor profiles that offer a reprieve from our go-to home-cooked meals, which have gotten a little tiresome. We wanted to spice things up.
Enter Clay Handi, a Pakistani clay pot restaurant located on Delaware Avenue in Kenmore. Clay Handi offers organic food cooked in specially created and regulated earthenware pottery. The story of how the handies, or clay pots, came to Western New York is an interesting one. Masood Qazi, owner and chef, decided to open the restaurant in 2018 in order to offer organic Pakistani cuisine cooked in organic pottery. The handmade vessels are sourced and custom-produced in Pakistan, and Qazi went through a rigorous and time-consuming process with the United States Department of Agriculture and the United States Food and Drug Administration in order to import and use these products at Clay Handi.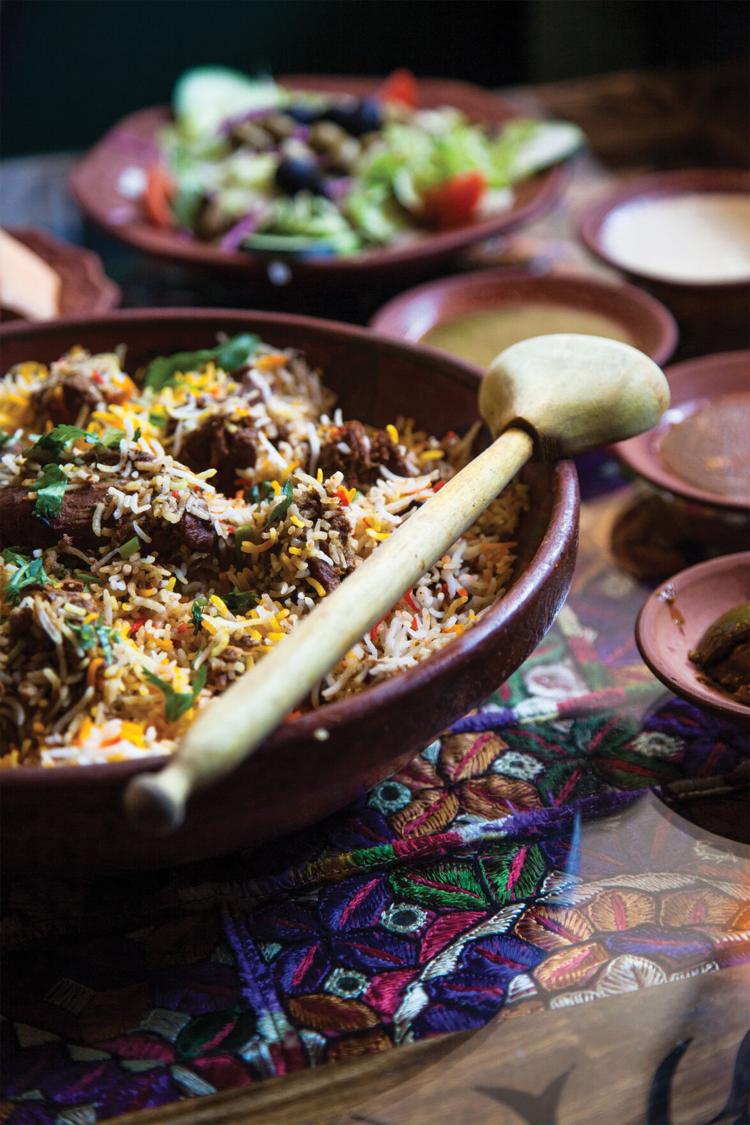 After reading about the ordeal that brought this special earthenware to WNY, I was excited to try a variety of meals over two visits. One note about the menu is that it's located on the website (clayhandi.com) under the "Order Now" tab, which takes you to a separate host (clover.com) to handle the order and payment. You can also call in your order. If you have questions about ingredients, calling is your best bet because the menu online does not provide explanations or lists of ingredients.
We ordered lamb biryani, which comes as a whole ($29.99) or half entrée ($14.99). The half order is plentiful, definitely enough for several servings. The chunks of lamb are large, succulent, and flavorful without being too spicy (we ordered it mild and were happy that it was mild enough for children). A whole order of this dish would be enough to serve a big gathering of people (if we ever gather in large groups again).
We also tried the platters advertised by Clay Handi's street signage: a meat platter and a veggie platter (both $10.99). These platters came with two servings of main courses (chef's choice), a container of rice, naan, raita, and a small amount of fresh vegetable or fruit salad. The main courses here are all quite spicy. This was fine for the adults in our house, but I would not suggest these platters for those who cannot tolerate heat. If you enjoy a spicy meal, these platters are a great deal, and offer adventurous eaters an opportunity to delve into Pakistani dishes. The meat platter contained a chicken handi dish and a beef curry, and the veggie platter comprised mixed vegetable curries. All dishes have complexity and a depth at least partially attributed to the pots in which they were cooked.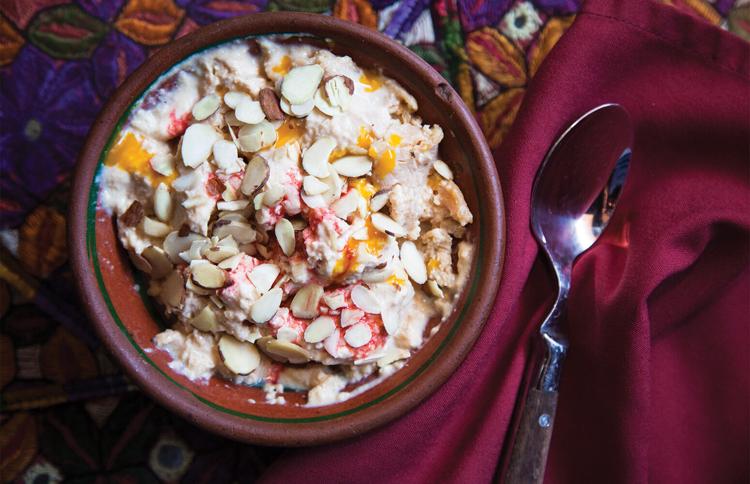 The takeout process at Clay Handi is made for the circumstances in which we find ourselves; the building was previously a takeout joint, and still has a drive-thru window. My pick-up experiences both times were safe and speedy; employees were masked (as was I), and takeout containers were securely wrapped so there were no spills on the ride home. These are the current parameters for assessing cleanliness and service, and I found Clay Handi to be more than capable.
One last thing to mention: Clay Handi has offered free meals to people who are out of work due to COVID-19. I respect and admire anyone who contributes to building our local networks by caring for each other. Why not try something new, and offer some support right back? I intend to do so, because that dessert menu is calling my name…