Back in 2010, former Spree writer Mark Criden wrote glowing words about Gin Gin. What a different world it was. There was no Home Taste, Peking Quick One, or any of the other wonderful Chinese restaurants that have since opened in Western New York. The Bills were a bit past the halfway point of their playoff drought, not that anyone knew it at the time. Heck, Chris Collins was the Erie County Executive. Now, ten years later, and in the middle of a pandemic with no end in sight, it seems as though things were simpler then, even if they weren't.
The same holds true of food. There's a reason the equation "No one makes x better than my y [and y =matriarch]" holds such resonance. Not only are familiar foods from home the ones that develop our palates, but they also are from a time, for most of us, when there were no bad associations with a dish—as long as it was something we ilked.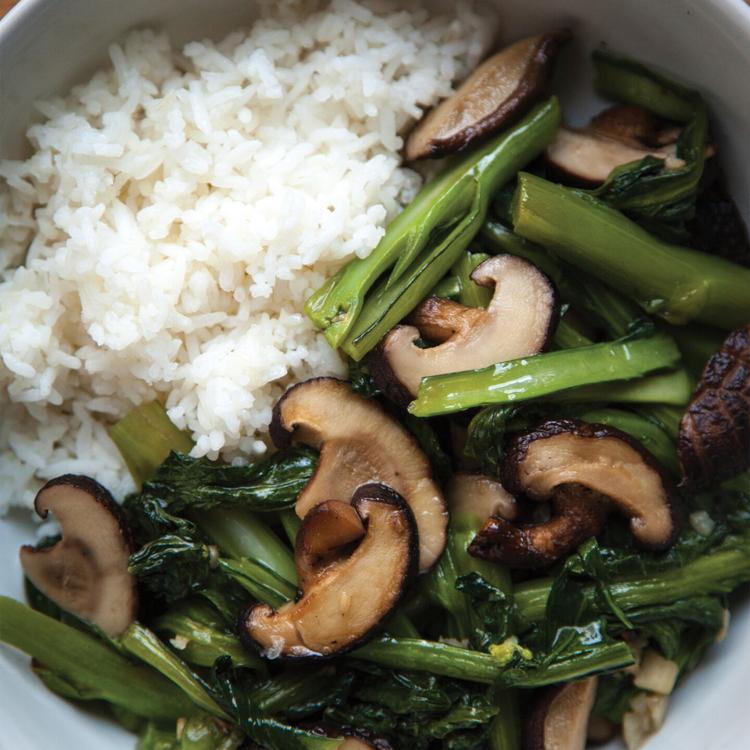 I want to be clear that I am not Chinese, but I know when something makes me feel warm, satisfied and—dare I say—safe? This is the case with Gin Gin's House Special Chicken Chop on Rice. Removing it from the takeout bag, I underestimated how heavy it would be, and nearly lost it to gravity. Fortunately, I recovered quickly. When I weighed the container, I found it came in at a hefty two pounds. This did portend that perhaps I was headed into comfort food territory. 
I took a bite.
Then another.
I paused, making a sound of delight, and took another.
Gin Gin is not joking when calling this special. It is a pile of chopped chicken, dark and white, in a very light gravy. This is not Chinese food that numbs your tongue with Szechuan peppercorns or makes you mop your forehead—the kind of thing caused by a dive into Chongqing mala chicken. This is the Chinese food I would hope to receive after I got made fun of at school, did poorly on a test, or had my heart broken.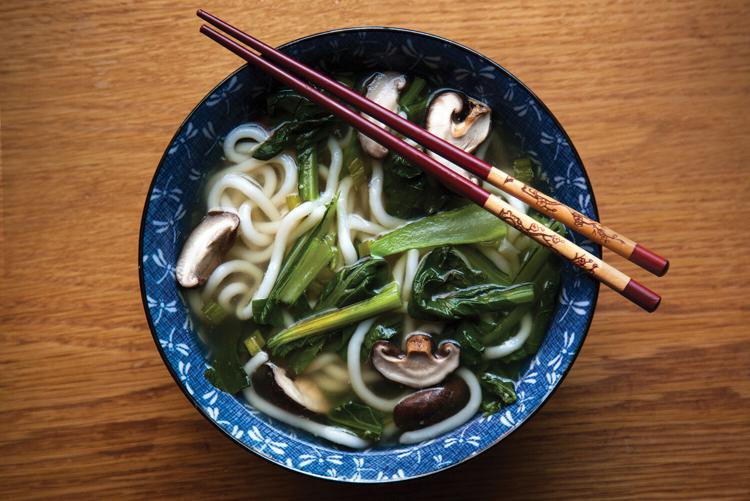 Are you vegetarian? Have you read this far? You are about to be rewarded with your own comfort dish: choy sum with mushroom and garlic. Choy sum is a green vegetable edible from stalk to steam. Stir-fried, it is tender and juicy, and plays nicely with the earthy mushrooms. Also, this is the type of dish that, if you have leftovers, you can chop it up, fry it with some rice, and add an egg for extra flavor. 
Finally, the oxtail noodle soup—I opted for udon—is the quintessential collagen-rich broth-based soup that just might help you make it through winter. The oxtails are incredibly tender, the noodles have enough bite that they don't turn to mush, and the broth has all of the Chinese flavors that weren't in the previously reviewed dishes: allspice, five spice, and star anise. It isn't that I want to catch a cold, but if I did catch a cold, this is what I would eat to nurse myself back to health—because I don't have a Chinese grandmother in my family.
3381 Sheridan Dr, Amherst, NY 14226
(716) 836-2600
Menu: places.singleplatform.com