Mister Sizzle's 
346 Connecticut Street, 919-4949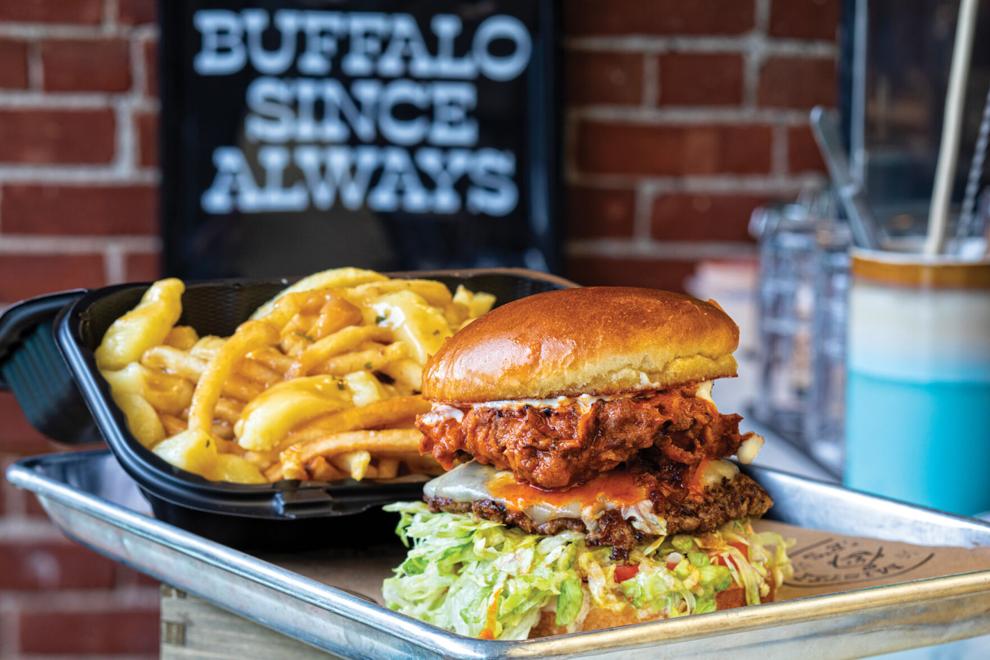 Several restaurants have previously occupied the prime position in Horsefeathers, a mixed-use complex at Connecticut and Normal, over the past ten years, but fast casual Mister Sizzle's looks like it was made for the space.
The bright interior feels fun and energetic, and has a lively bar—which was packed during our visit—and ample tables. Not all restaurants are perfect for mixed groups, but I could comfortably dine here with my husband and kids or grab drinks and food with friends. A steady stream of patrons flowed in and out of the restaurant and takeout orders were picked up on the regular. 
The aroma wafting from the shoestring fries ($4) made us hungry before our order arrived. Be warned: it's hard to resist fries when you walk into Mister Sizzle's. You should not deny yourself. They're tasty thin matchsticks, served piping hot and with the right amount of salt. They even maintain a nice bite after sitting for a half hour, which not all fries can do. A lover and maker of sweet potato fries, I fell hard and fast for theirs ($5). These are already crunchy and sweet, thanks to a near caramelized coating, but they also come with a thick dip starring cinnamon, brown sugar, and butter that takes them over the top.
If you're a smash burger fan, Mister Sizzle's specializes in these classically prepared patties, pressed thin with a lovely browned, crisped exterior. The brioche buns are flavorful and an excellent complement to the subtle crunch of the burgers. The hero of the meal was the Sizzle Smash Burger ($9), topped with American cheese, pickle, lettuce, onion, and sizzle sauce. It's the perfect burger from your childhood.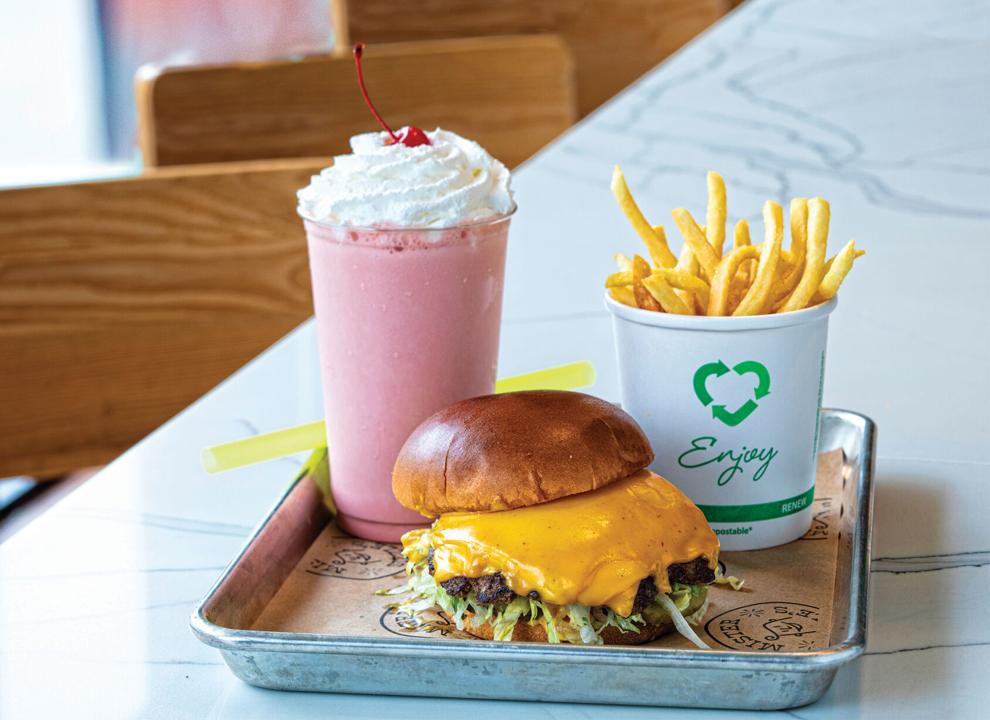 For those feeling like something different, the In a Jiffy burger ($10) features peanut butter, grape jelly, cream cheese, and jalapeño peppers. The choice to use a whipped peanut butter and cream cheese topping, rather than straight peanut butter, produces an extra layer of flavor. The spread is generously smeared across the top of the burger patty, while the grape jelly and jalapeño peppers are layered beneath. The jelly left the bun a little soggy, but it's otherwise delicious.
The Butter Burger ($9), featuring plenty of butter, American cheese, and sauteed onion, provides a decadent patty that would be dripping with butter if it weren't for the bun soaking it up. It's worth a little extra mess for the juicy, rich flavor, but I recommend keeping a stack of napkins nearby.
For a non-burger option, Mister Sizzle's has an array of fried chicken options. I Love Honey Fried Chicken ($12), with buttermilk fried chicken, hot honey, and sweet pickles, delivers. The fried chicken itself is solid, from its buttermilk coating to tender bite, and the coupling with crunchy bread and butter pickles and hot honey make a winning combination.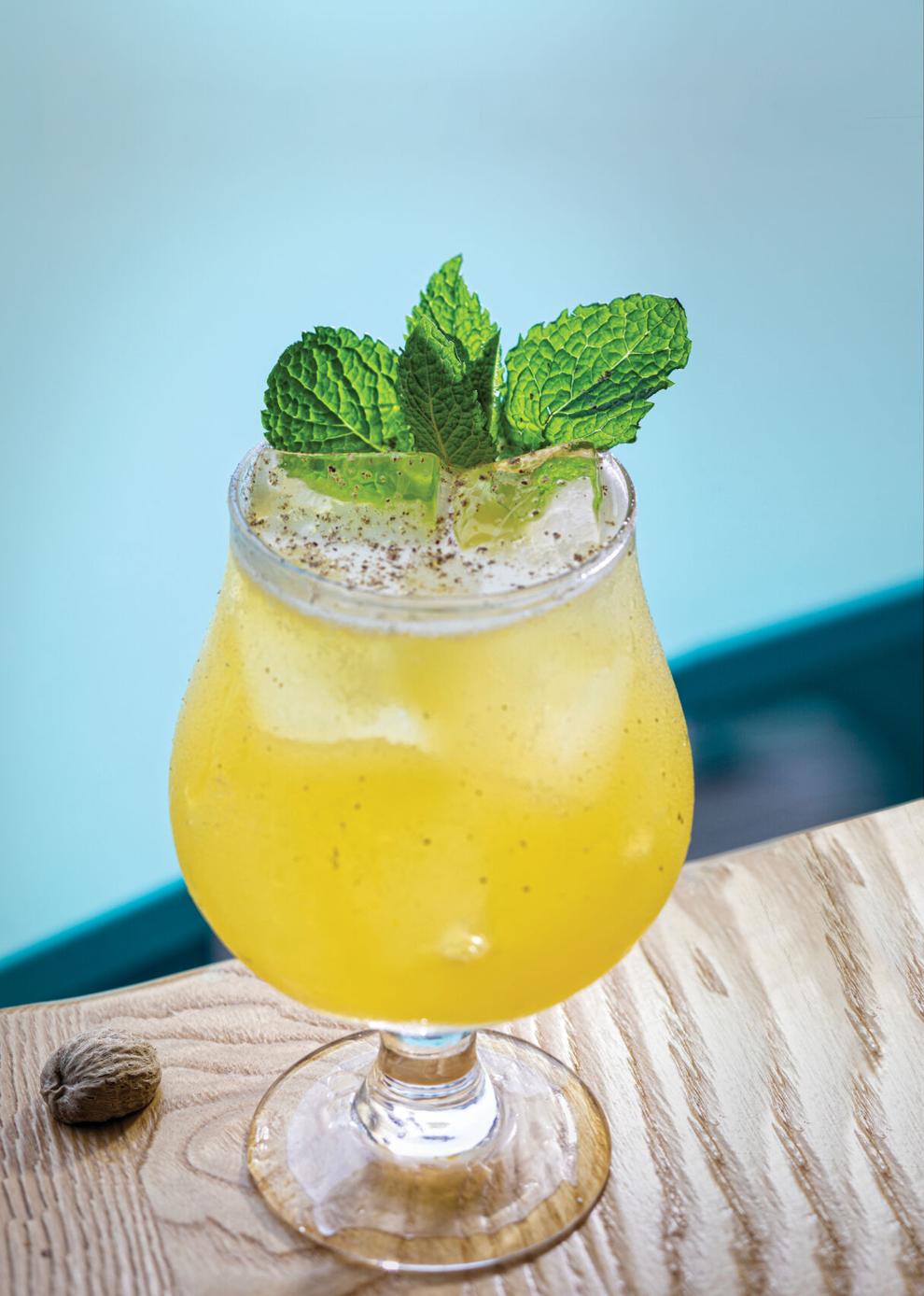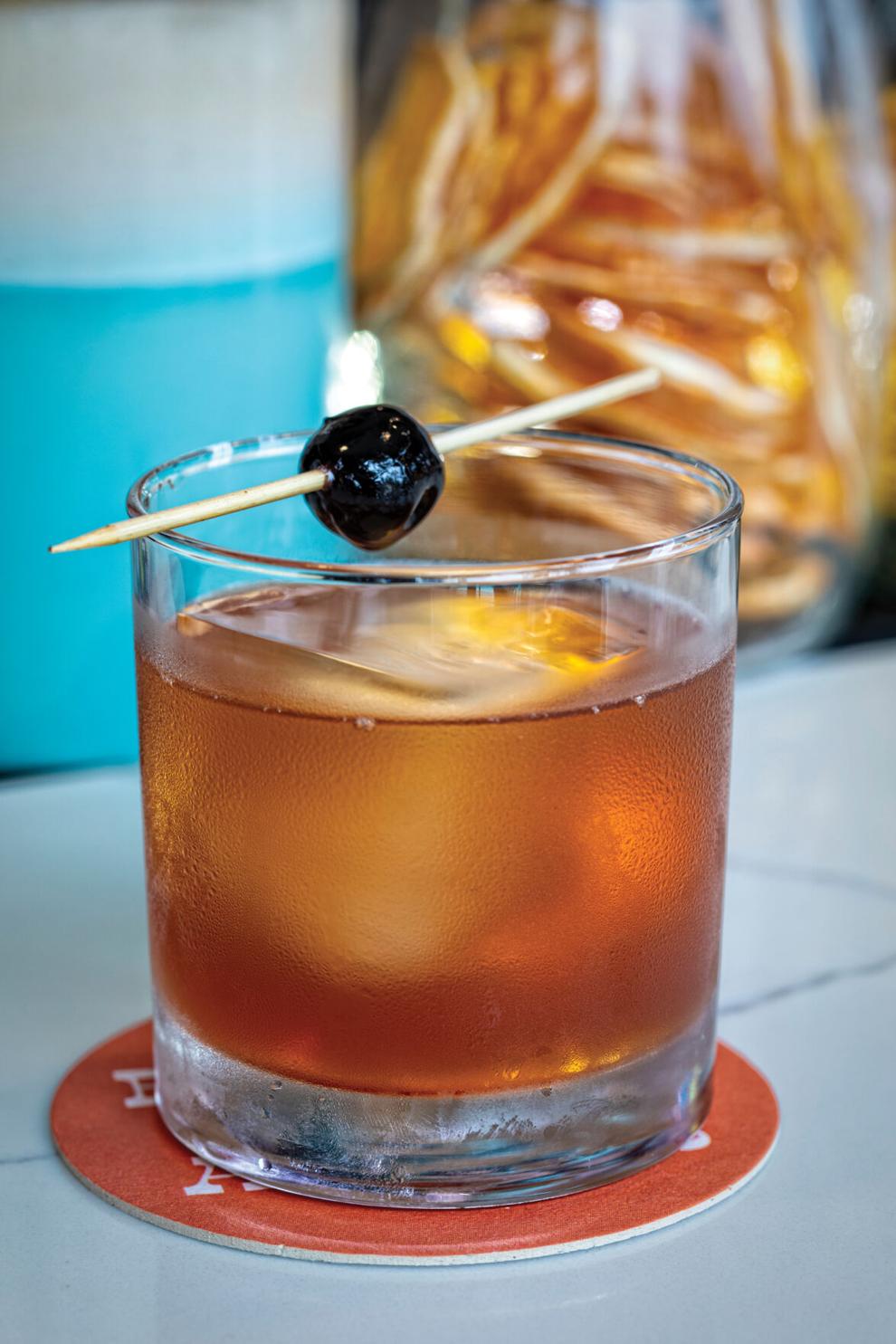 For those with dietary restrictions, Mister Sizzle's offers gluten-free rolls for all burgers and sandwiches, as well as vegan burgers. Plant Eater ($12) is an Impossible Burger, vegan cheese, BBQ sauce, sauteed mushrooms, and onion; you can also make other burgers vegan by swapping the patty.
Milkshakes ($7) and vegan shakes ($8) abound, with over a dozen enticing flavors from which to choose. If you're a loganberry fan, the shake is a must try. It's incredibly sweet, like the Buffalo famous drink, but it wins major points for nostalgia. The chocolate malt shake is nothing extraordinary, but it's a classic combo with the burgers and fries.
The restaurant serves brunch on Sundays, including  plenty of burgers with breakfast flair ($10), chicken sandwiches ($10), and hash browns ($3), as well as coffee and breakfast milkshakes ($6), cocktails ($9), and mocktails ($6).
Mister Sizzle's has a happy-go-lucky vibe that's more exciting than your standard burger joint and decidedly different than a bar that happens to serve burgers. It delivers on several fronts, including a good quality/price ratio, personable service, and attractive, fun surroundings. I can imagine Mister Sizzle's holding its own in a space that has turned over several beloved restaurants.