Chrusciki Bakery
4475 Transit Road, Suite 108, 716-276-0683
chruscikibakery.com/european-lounge
---
There's gotta be a dad joke in here somewhere, one so wretched it's actually a grandpa knee-slapper served with an elbow jab. Like I went for a vacuum and came home with goblaki. It's nearly impossible this is an old Sears, something many other repurposed structures on this busy stretch of highway can't say. And the updates to the exterior announce: this isn't your grandma's Easter market.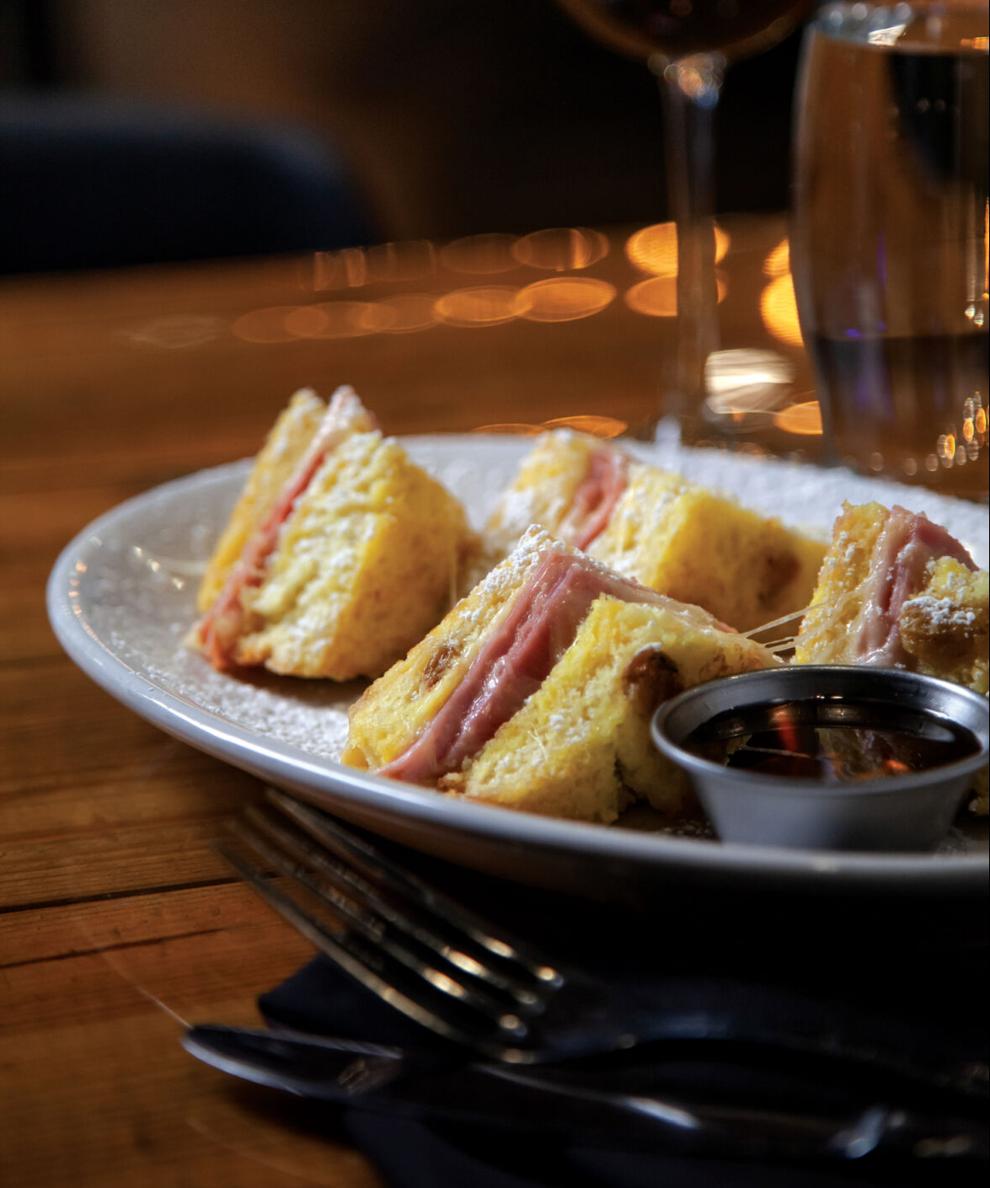 In 2020, Chrusciki Bakery, an anchor tenant at the Broadway Market, set sail for smoother seas. How it landed in the Eastern Hills Mall, I can't say, but this new iteration of a business more than three decades old is pretty smart. The sweets the business was built on are still a major player, so angel wing and placek fans have no fear.
Step around the host stand, and beneath a gleaming hood is a line-up with a sneeze guard. Some people would say "like Chipotle," but we'll call it Build Your Own. BYO requires a vessel (sometimes edible, sometimes not) and the diner chooses what goes in the vessel, starting with a base. You probably eat at a place like this once a week.
It's no surprise that the base here is perfect little dough pockets, aka pierogi—hence the name of this section of the restaurant: Simply Pierogi. Top them with bigos (thick hunter's stew), Polish-seasoned pulled pork, kielbasa, or schnitzel. Next, dress it up with your choice of veggies, sauces, cheese, etc. Salad or cauli rice can be subbed for the pierogi if carbs aren't desired, but there's also a Pierogi Hoagie (no joke) for those who want to double down on carbs.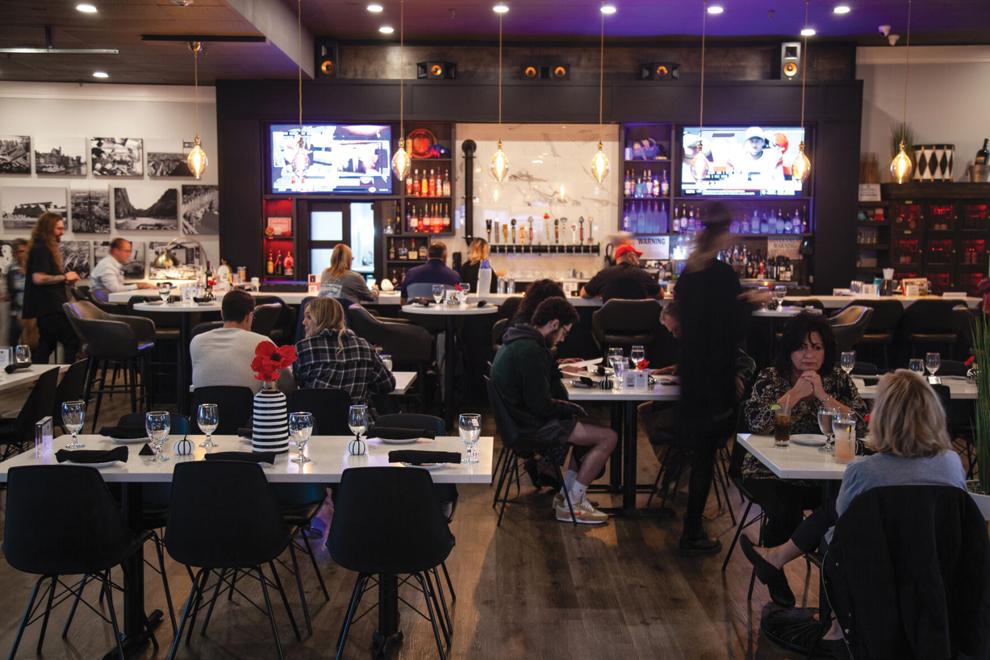 The left side of the building belongs to Sto Lat Bar, a dining room anchored by a large bar and full sit-down lunch and dinner options that make good use of the ingredients already discussed. Apps include pierogi a half-dozen ways (fried, Buffalo-style, on pizza, etc.), and  a placek Monte Cristo, which is a bit too soft, but holds the familiar dopamine-conjuring allure of salty/smoky/sweet. Charcuterie and other fried items, like truffle fries, aren't vying for best of show. That's the pickle soup. Simple and delicious, this chicken broth is loaded with soft potatoes. The base note here isn't dill, as you might assume; it's actually pure "pickle." Known as ogórkowa in Poland, it's fantastic.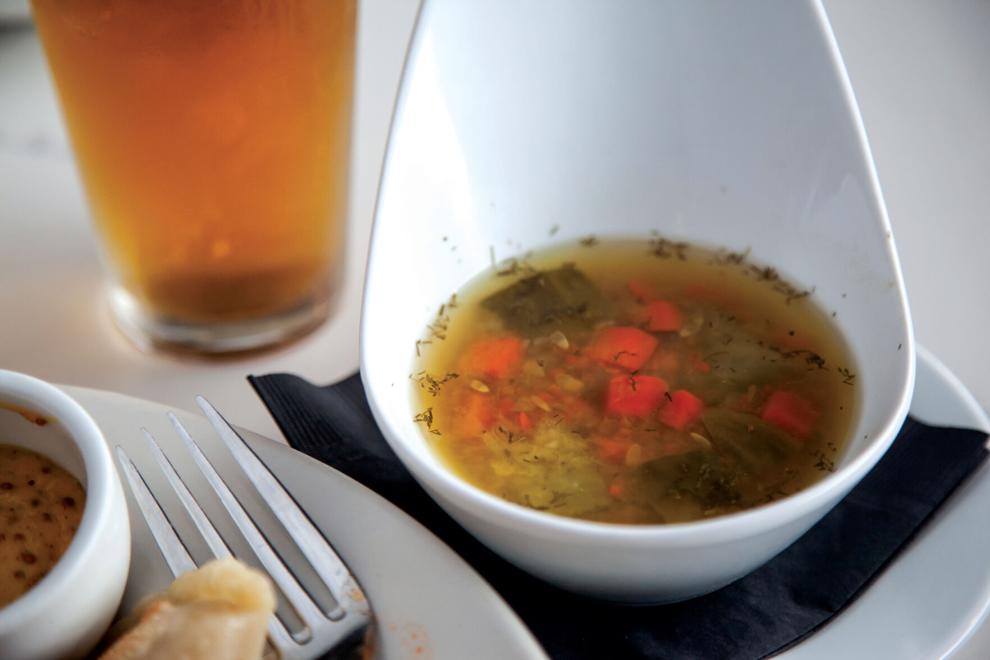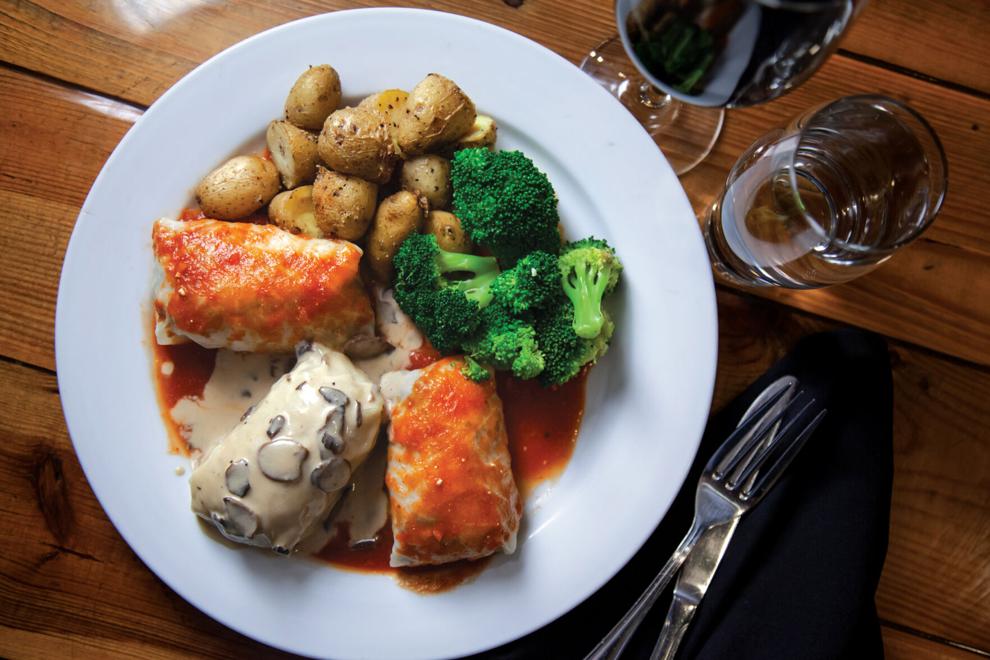 Entrees are decent, but the Polish classics offer the path of least resistance. The mushroom goblaki is divine, and the Polish Platter is a sampler sure to please any American fan of Eastern European fare, but be sure to +1 that little mushroom roll or you'll regret it. There is also a pork chop with apples, a schnitzel in need of more mushrooms and a sauce (but less cheese), a few steaks, and specials. 
The bar is a nice touch that'll keep diners happy, but the cocktails are on the sweet side. Beer and wine lists are pretty standard, except for the Polish beers, which are fun and easy drinking. Diners can order dessert or step over to the right side of the room and take some to go.
In summation, despite executing three different concepts under one roof with no dividing walls, Chrusciki features what it does best in a mostly focused menu. They've considered dietary preferences and seem to understand that to be busy all the time, they can't just be the Anchor Bar of pierogi. They need regulars, they need to appeal to residents within a mile or two, and they've done just that. 
By diversifying wisely, Chrusciki has paid homage to its legacy while creating a path to the future.