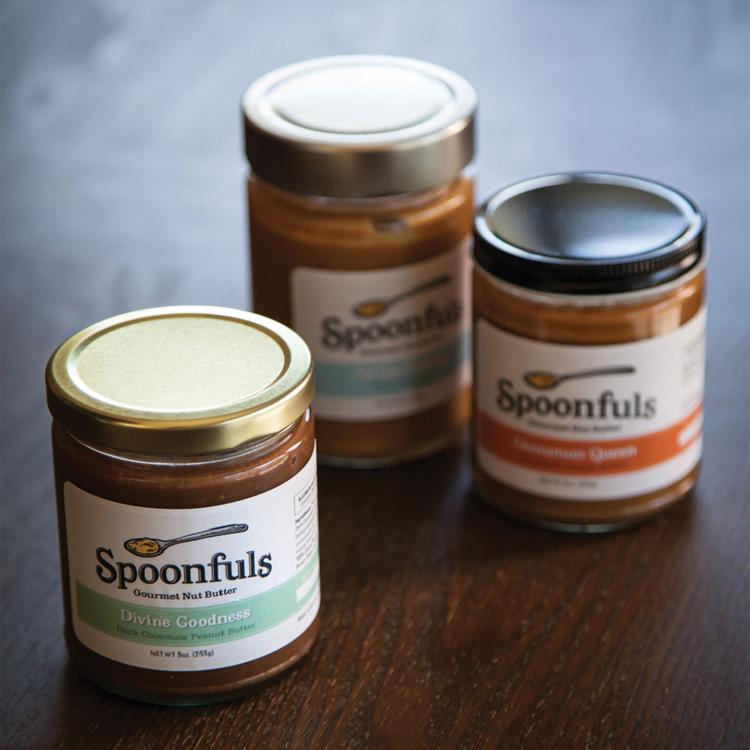 Spoonfuls Gourmet Nut Butters
574-0626, spoonfulsgourmetnutbutters.com
Like many businesses that begin as passion projects, Spoonfuls Gourmet Nut Butters started because one person's snack passion turned into a desire to share the love. Brittany Waldron's professional background is as a speech therapist, working full-time in a school district with students from kindergarten to third grade, but a love of peanut butter as a go-to snack led to her gourmet nut butters business.
"I eat it by the spoonful several times a day," Waldron says. "I started wanting to make peanut butters with fewer artificial preservatives and decided to try to make my own. I bought some peanuts and sea salt and used my kitchen food processor and made my first batch."
From there, experimentation began with the addition of some dark chocolate. Waldron brought her peanut butter into school and her colleagues agreed it was delicious, so she started selling it in small batches to family and friends. Once the word spread, people were interested in purchasing her product. Her husband and father-in-law helped her build a small commercial kitchen in her home, she invested in a couple food processors, and started making peanut butters regularly.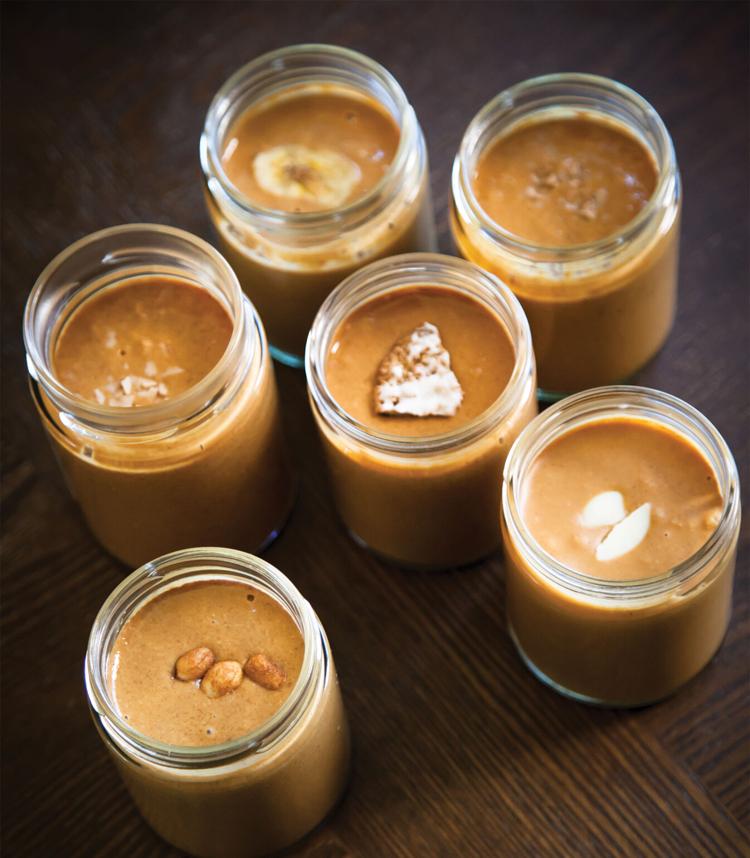 Jars are available for purchase on the company's website and they are stocked at several area spots. Buffalo Artisan Food Traders, located in the Northtowns Plaza at 4558 North Bailey Avenue in Amherst, carries exclusively local food products and provides local delivery and shipping. You can also find jars at Blue Eyed Baker in East Aurora and through the home grocery delivery service Fresh Fix. Spoonfuls Gourmet also does many pop-ups, from locations such as barre[tend] in Allentown to Muse Jar in East Aurora.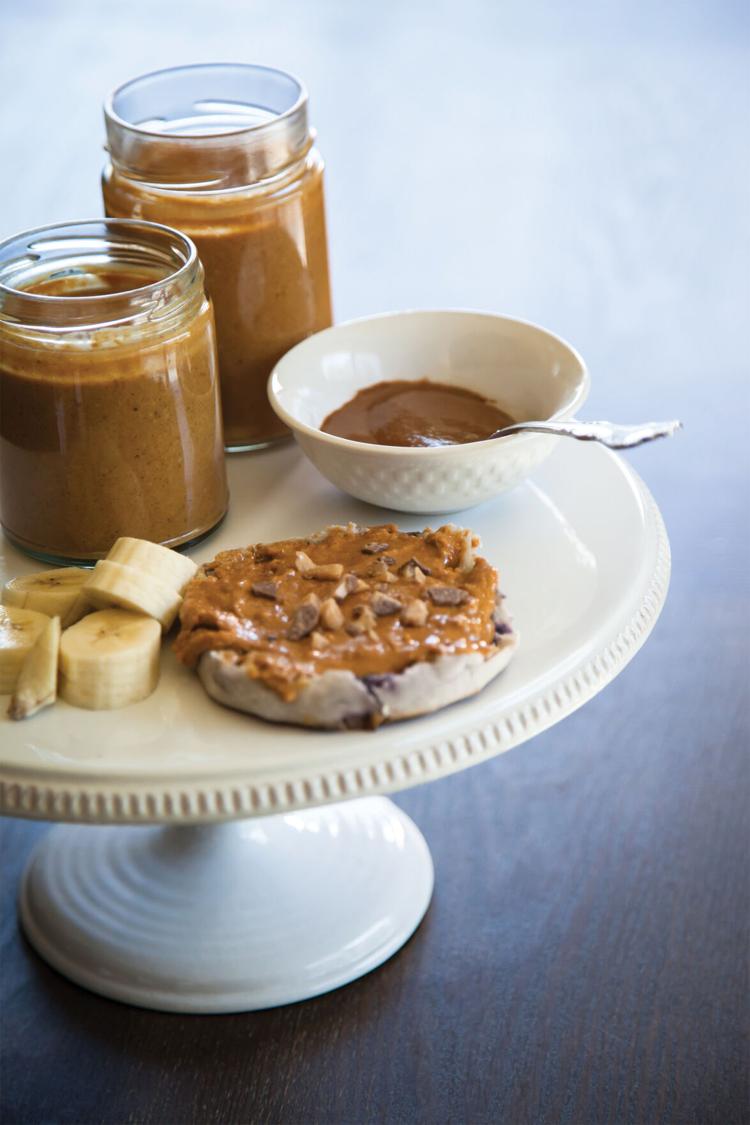 Waldron's menu lineup started with experimentation using flavors she naturally enjoys together, such as peanut butter and chocolate or peanut butter and pretzels. She makes a batch and, if it it's good, she solidifies the ingredients needed to make the flavor. She currently has eight original flavors, but she has created more than twenty kinds of peanut butter. Some specialty flavors include espresso, caramel cinnamon apple, and Easter Butter, which is made with Cadbury chocolate eggs. Inspired by seasonality and holiday offerings, Waldron decides on her specialty flavors and repeats old customer picks.
Cinnamon Queen is Waldron's favorite because she loves cinnamon. "It's so delicious, and it's a great balance of sweet for toast and apples," she says. Her bestseller is All the Fixings, which features pretzels and toffee. She says it's popular because people love crunchy peanut butter and it makes a perfect dip. Experimenting with different flavor combinations is the best part to her: she considers it an art. "I am a horrible cook, but I love mixing flavors," she says.
Waldron plans to make nut butters beyond peanut butter someday, as she continues to build her equipment alongside her business. She already has flavor combinations in mind for cashew and almond butters.
Because Spoonfuls Gourmet uses ingredients without preservatives, these peanut butters will not last as long as your typical store-bought brands, which, Waldron says "is a very good thing." They last about a month in a cupboard and two to three months in the refrigerator. She recommends refrigeration for maintaining taste and freshness.
During the pandemic, Waldron has done many drop-offs and contactless pick-ups, and she feels grateful that people have been so supportive of her small business at this time. When the weather turns warm again, Waldron plans to return to the farmers' markets circuit. Spoonfuls Gourmet also offers customized creations for party favors.
As Waldron says, "People love peanut butter."