The Silo
115 N. Water Street, Lewiston
754-9680, Lewistonsilo.com
Steamships plied the waters of Lake Ontario and the Niagara River from the mid-1830s to 1959, carrying passengers back and forth from Canada to New York and beyond. During the 1901 Pan-Am Exposition in Buffalo, an estimated 25,000 passengers a day came through Lewiston to take a train to Niagara Falls and on to Buffalo. The silo in Lewiston is where vessels took on coal to power their engines. Steamships stopped running in 1959, and the silo remained vacant and unused for four decades.
Flash forward to today, where The Silo restaurant does a booming business every summer, with thousands of visitors coming from all over New York and the world to sample its great American menu.
Owner Alan Hastings has run the successful seasonal restaurant in the converted space with wraparound deck since 1998.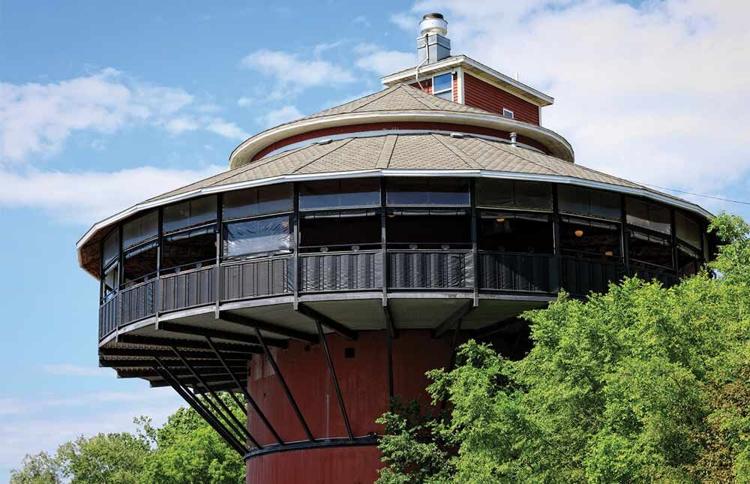 This is not your average burger shack. The Silo partners with local farmers and producers to craft a menu that features creative sandwiches and salads that accommodate carnivores to vegan, vegetarian, and gluten-free palates. Burgers are made with grass-fed beef free from steroids and hormones. The Silo was brought to national attention when Adam Richmand and the crew from the Travel Channel's Man V. Food visited to sample its World Famous Haystack.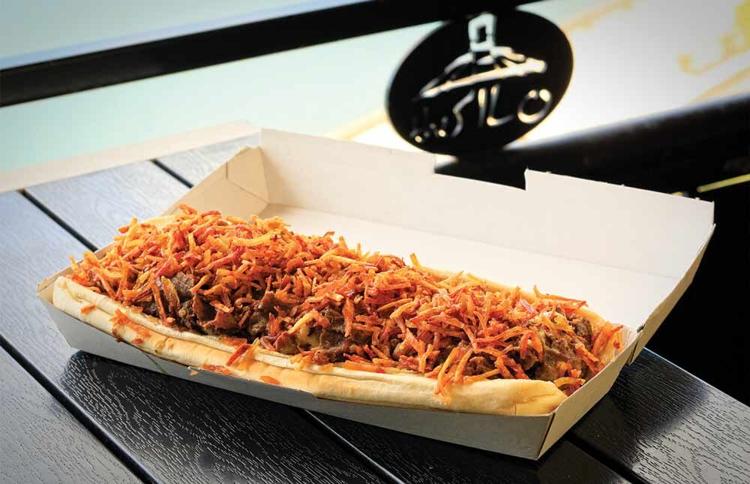 I've never had a cold French fry at The Silo, and that's because every item is made fresh; there are no heat lamps or microwaved, hours-old sandwiches here. After placing your order, you'll be given a buzzer that will activate when your food is ready. It may take a little longer, but you won't mind because the view of the Lower Niagara River and Canadian shore is spectacular.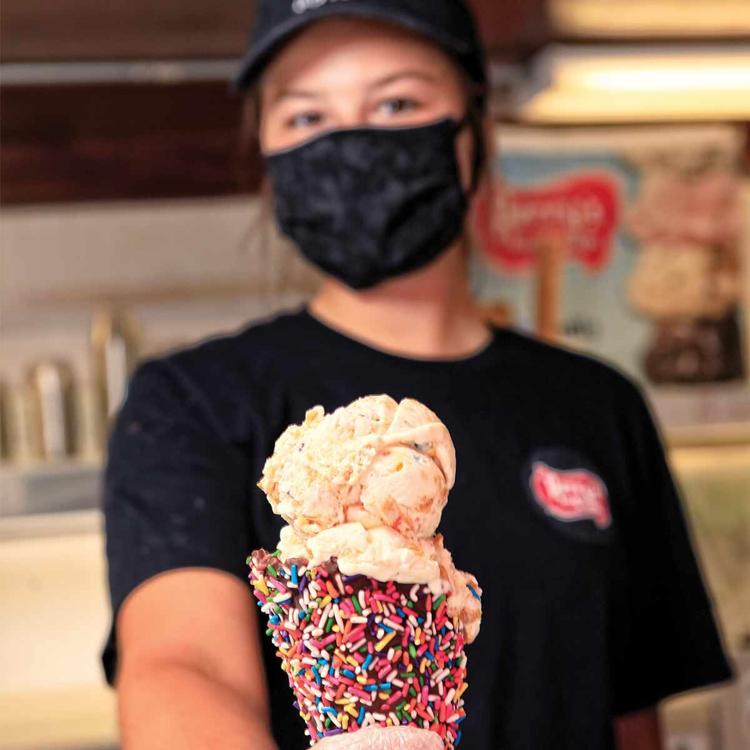 There is ample picnic table seating on the property and in the adjacent waterfront park where you can relax and watch boats and seabirds glide by.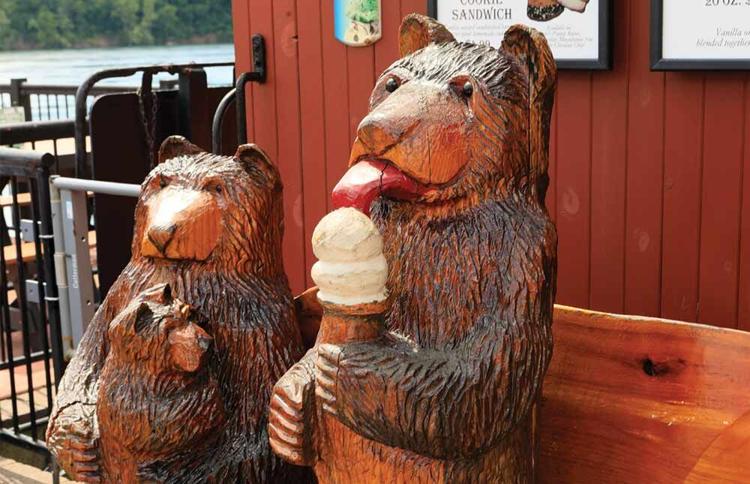 I recommend that after your meal, you take a walk down to the dock for a spell, then climb back up the hill or the stairs to make room for dessert. In 2010, Hastings found an old wooden train car and upcycled it into a charming ice cream stand. The Caboose serves its own frozen yogurt and more than forty flavors of Perry's ice cream, along with shakes, sundaes, and, if you're up for a challenge, try the Sand Dock Sundae comprising ten scoops of ice cream, crushed Oreos, fudge, gummy worms, and other gooey sweet things served in a sand pail with a shovel for a spoon. If you finish it, you'll earn a souvenir Silo T-shirt—and maybe ten or fifteen more walks up and down the stairs.