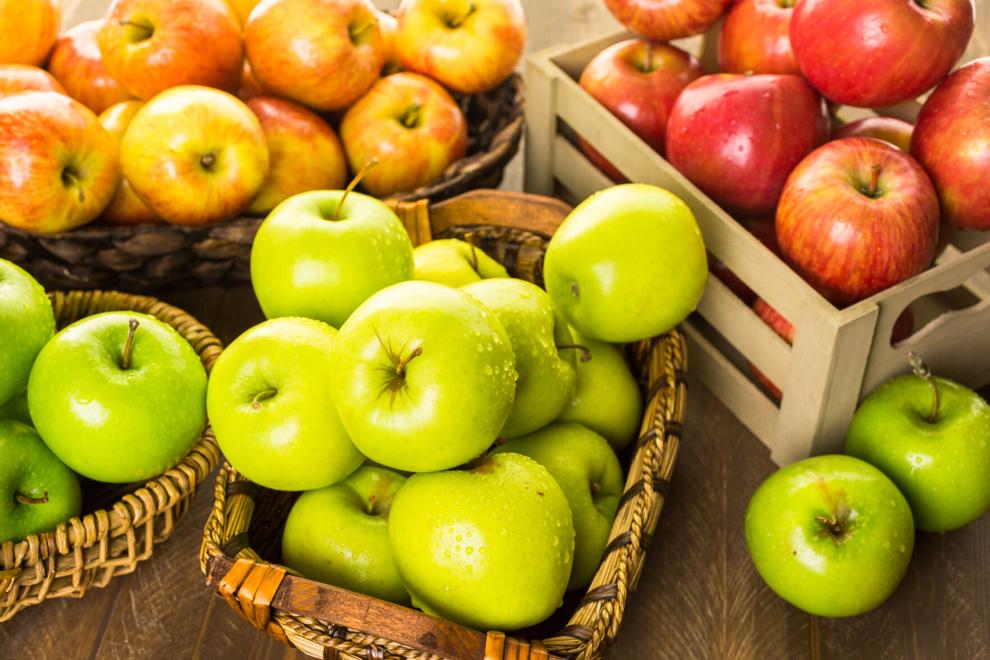 As the second largest producer of apples in the country, New York State has an important place in the world apple trade, with yields reaching nearly thirty million bushels. Hundreds of varieties are available statewide; in fact, New York's seven hundred growers raise more types of apples than any other state in the US. Ten varieties remain most popular; you can find them listed in our U-Pick Apple Guide. 
Apple varieties that go mainstream do so for numerous reasons—flavor, uniformity, general hardiness, appearance—and while these apples are all good (and good for you), some of the best apples don't fit enough of the commercial apple world's criteria to ever make it to your local supermarket. Many of these apple types—too delicate to remain bruise-free through shipping, too odd-looking to appeal to most customers, or too short-lived to go into cold storage—are still utterly delicious and can tempt you with their often outrageous appearance and complex flavor profiles.
The frequently debated term heirloom most often applies to any fruit or vegetable that is approximately fifty or more years old and has not been altered in any way, making it unique and genetically distinct from many of the commercial crop varieties typically selected for use by industrial agriculture. Many types of heirloom apples are nearly impossible to buy, as farmers and consumers have decided they prefer the predictability of apple types more suitable for storing and shipping. Generations of Americans have grown up seemingly unaware that there are over 7,500 kinds of apples. Incidentally, this theory can be applied to most any fruit or vegetable—there are over 25,000 types of tomatoes, over 40,000 kinds of beans, and more than 3,000 varieties of pears, yet we often see only a handful of any of these in our local grocery stores. 


In 1905, a book entitled The Apples of New York carefully documented hundreds of apple cultivars. Today, a good number of Western New York farmers raise heirloom varieties of all kinds of produce; look for or ask about the distinction when you're shopping at your local farmers market. 
In Buffalo Spree's U-Pick Apple Guide, you'll find a good number of farms where heirloom varieties are available; look for Macoun, Crispin, and Fuji apples, all old school apples with birth certificates from at least eighty years ago. Winesap and Cortland types, which are also popular in our region, were first documented and cultivated in the 1800s.
Blackman Homestead Farm in Lockport raises Gravenstein and Rhode Island Greenings, among many others, both of which date back to the 1600s. Brant Apple Farm grows Northern Spy, Spartan, and Liberty apples, along with a selection of more common apples types. Hurd Orchard in Holley offers pickers over forty-nine types to choose from, and Peter Baker Farm in Ransomville offers twenty-five.
In 2013, LynOaken Farms, a fruit farm in Medina that, having been founded four generations ago, is a bit of an heirloom itself, opened a new u-pick orchard. Made up of over 300 heirloom apple varieties, the five-and-a-half-acre orchard acts as a apple museum of sorts. It's quite an attraction. With apples from all over the world—one variety dating back to the thirteenth century—visitors can find apples as big as a baby's head and as small as a golf ball. Many of the apples in the orchard wear a chartreuse skin, while others are dressed in vermillion. Some have nearly yellow flesh, and one or two show a lining of dark cerise upon first bite. Smooth and speckled, lumpy and bumpy, tender and delicate, tough and hard—you name it, there's at least one apple at LynOaken that fits the bill.
Purists may prefer their apples raw, but baked apples, apple pie, applesauce, and apple strudel muffins are all lovely ways to utilize a bumper apple crop. 
Check out Buffalo Spree's 2021 U-Pick Apple Guide here.
Get a Pork Tenderloin with apples recipe here.
This article is excerpted from an article that ran in Spree, October 2014.