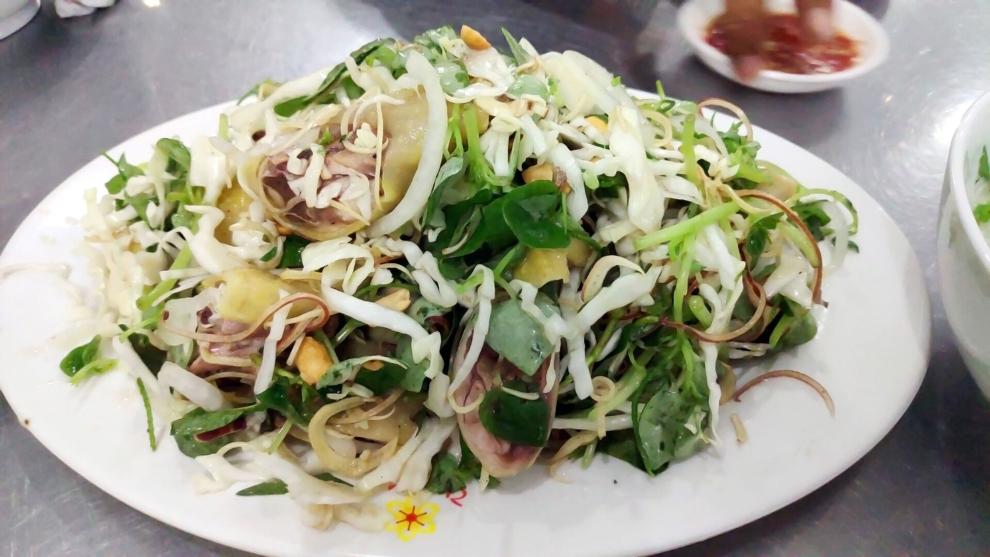 Leftover chicken is a common occurrence, and during the dog days of summer, no WNYer wants to crank up the oven. Here's a recipe from friend to Spree, Michael Franco, who blogged about his favorite meals and happenings on his website, Live to Eat. In it he employed the use of leftover rotisserie chicken, but really any type of mildly seasoned chicken will do.
"Vietnamese cuisine is best known for using fresh ingredients and having a light clean taste," Michael states. "This refreshing salad is no exception. The flavors are bright and aromatic with a crisp and crunchy texture." It took Franco several tries to get the dressing for this recipe just right. "I've eaten that salad many times, and I think I've finally mastered it." The fruits of his labor will now benefit more than just he and his longtime partner Paul. Those of us looking for a tasty and healthy summertime meal can now reap rewards from his effort as well.
Goi Ca
Serves 2-4
For the dressing:
8 tbsp water
4 tbsp sugar
Bring to a boil and let cool.
Add:
zest from 2 garlic cloves
the zest of 1 lime
1 1/2 tbsp lime juice
1 1/2 tbsp rice vinegar
1 1/2 tbsp fish sauce
1 tsp sambal (or to taste)
Mix well and set aside.
For the salad:
4 cups cooked chicken shredded
3 cups shredded green cabbage
1 cup shredded carrots
1 cup mung bean sprouts
1/4 cup fresh mint leaves (chiffonade)
1/4 cup fresh basil leaves (chiffonade)
1/4 cup ground roasted peanuts
salt and freshly ground black pepper to taste
To plate:
In a mixing bowl toss cabbage, carrots, mung bean sprouts, mint, basil and peanuts with half of the sauce. Place a mound of salad mixture on a chilled salad plate. In the same mixing bowl toss the shredded chicken with a few tablespoons of the sauce. Place the chicken on top of the salad mixture. Garnish with more bean sprouts, mint, basil and ground peanuts. Serve extra sauce on the side.